In any business space, being able to stand out and succeed compared to others could mean the difference between another year of work, or folding and calling it quits the next month. One of the ways in which companies thrive is by offering a one-stop shop for everything and anything. Think of fashion, and Zalora might come to mind. Think of cosmetics, and Sephora's international renown becomes noteworthy. Even locally, Lazada and Shopee have made it possible to buy and sell just about anything all on a single platform.
It's also what AutoApp sets out to be — a one-stop platform for every car owner's needs. In order to make it work, though, partnering with like-minded businesses is all the more important. Zentrum Performance is one such partner.
Zentrum Performance proves to be an all-rounder in the automotive space. The continental car specialists offer a myriad of services including car servicing and maintenance; inspection, diagnostics and repair; accident reporting and more.
Most of all, Zentrum Performance and AutoApp are perfectly aligned in our shared values — good customer service, high quality work, and a transparent approach to servicing and repairs. And, from the telltale five-star reviews we've seen from our customers, Zentrum Performance definitely walks the talk, too.
"The good folks at Zentrum Performance are transparent, honest, trustworthy, and are definitely the subject matter experts for car maintenance and repairs," shares Alvin Tan, Operations Director of AutoApp. "These are hallmark qualities of a long-standing, healthy relationship that AutoApp looks forward to establishing with all of our partners."
Wayne Chan, one of the three directors at Zentrum Performance, shares that these values are especially important for their small team.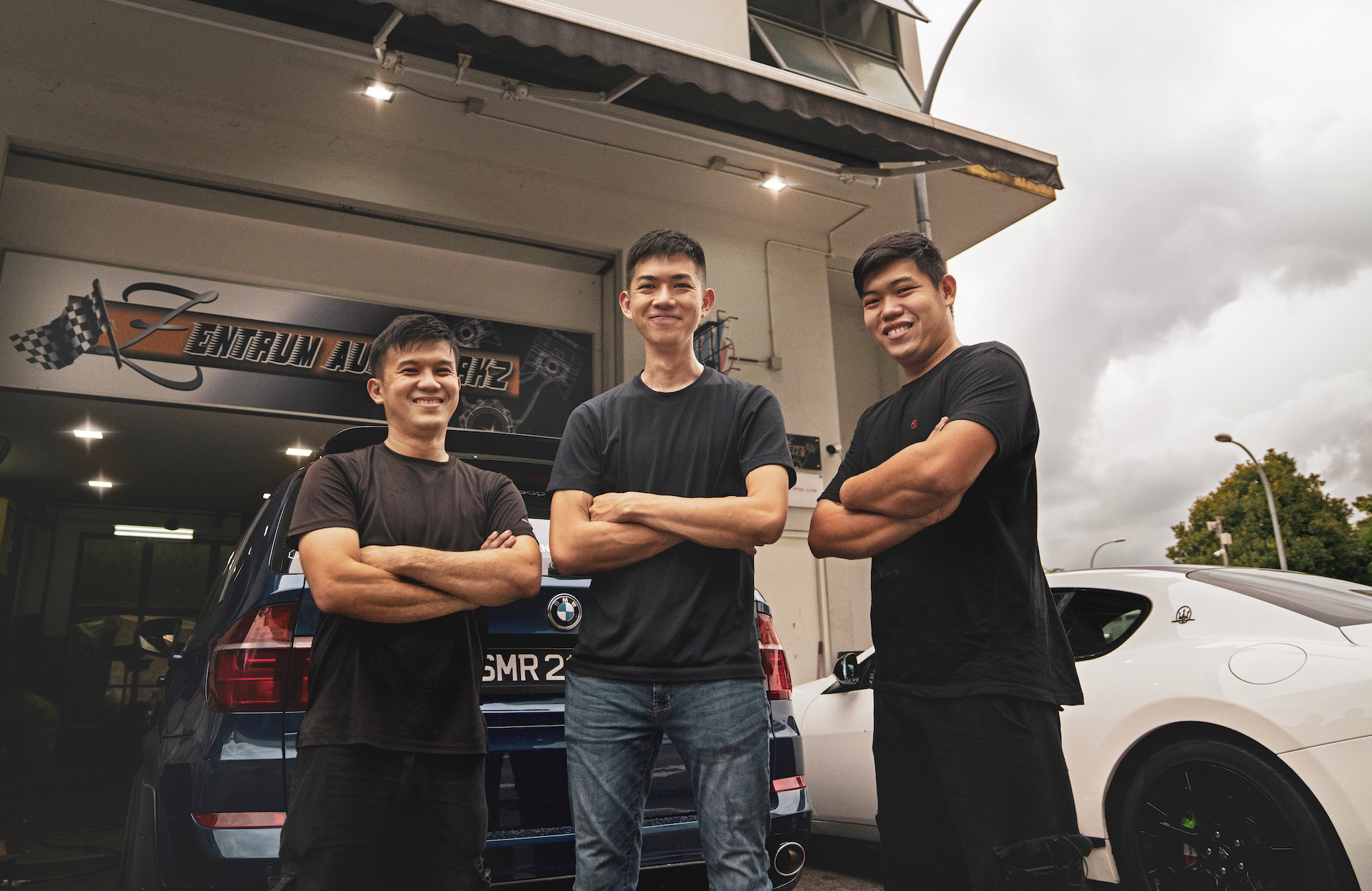 "We value our customer's trust built through rapport, and by understanding their core needs and offering professionalism and the best craftsmanship in our services … we will be able to gain our customer's trust despite our small team," he says.
While AutoApp and Zentrum Performance work well in tandem, this fitting partnership may not have happened if not for the COVID-19 pandemic. Wayne shares that he noticed a trend moving towards one-stop services, and with the shift towards work-from-home arrangements, more people are seeking door-to-door convenience.
"By bringing car repair, servicing, and maintenance to your doorstep – AutoApp has simplified the process of car maintenance and allowed busy individuals to free up their time for work or leisure," he says. "This is one of AutoApp's unique selling points, and at Zentrum Performance, we believe in this trend."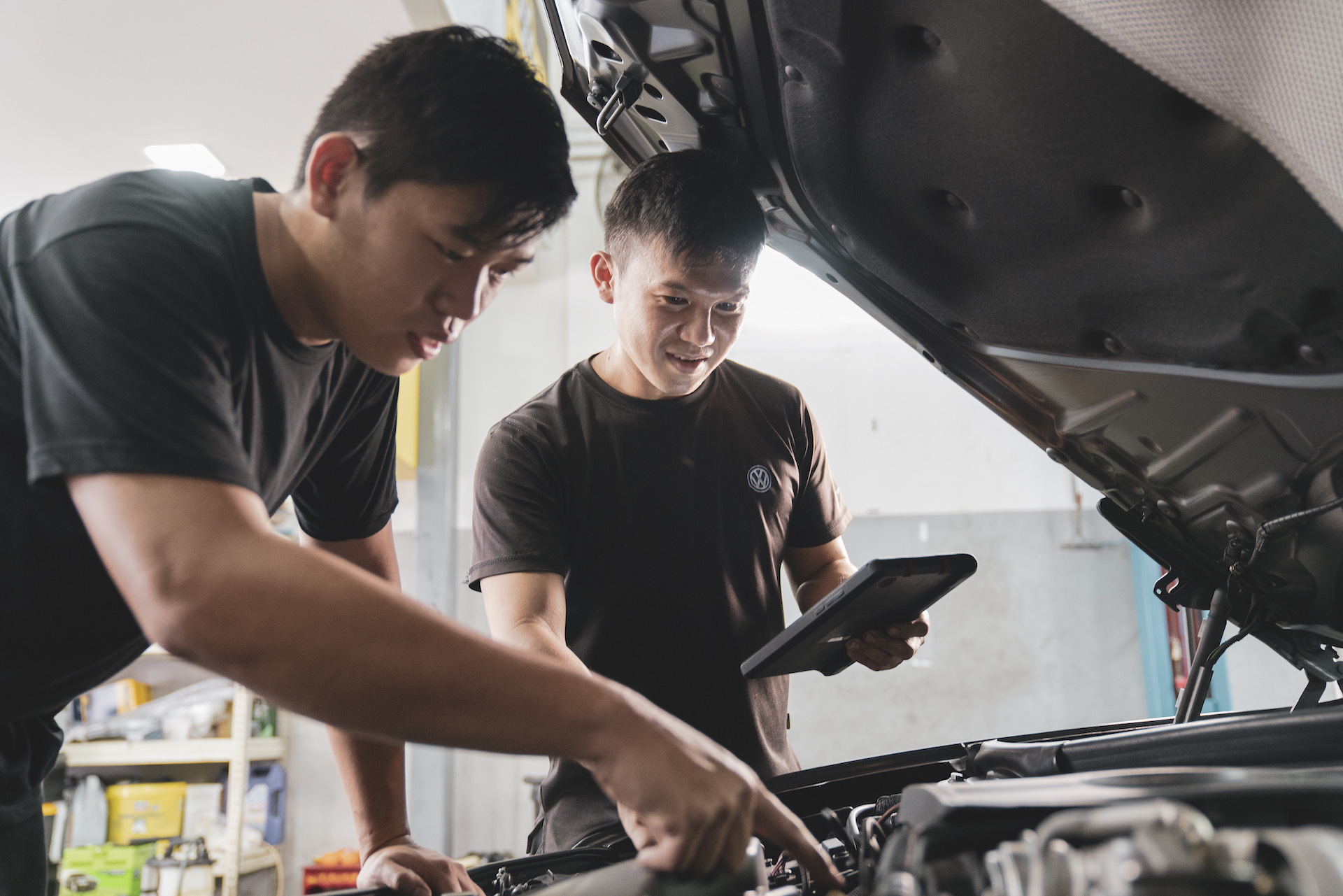 The convenience is certainly hard to argue against, and when you couple it with top-quality service, the combination is almost lethal in a good way.
"We have a long-standing relationship with the people at Zentrum Performance, and even send our own staff cars there for maintenance and repairs," Kenneth, Yeo, AutoApp Operations Manager says.
(We promise we're not being biased.)
While the journey has been mostly smooth sailing thus far, adapting to a different way of working is sometimes needed.
With AutoApp as the go-between, ensuring that we cater to both our customers and partners is important, and we are constantly gathering feedback on the ways things can be run more smoothly. There certainly is room for improvement, especially when it comes to last minute changes in appointments, according to Wayne. He hopes that the process for these appointment changes can be further streamlined, so that the workshop can be notified immediately and make the necessary arrangements for the car. That onus is on us to improve the experience to ensure that every job runs as smoothly as possible.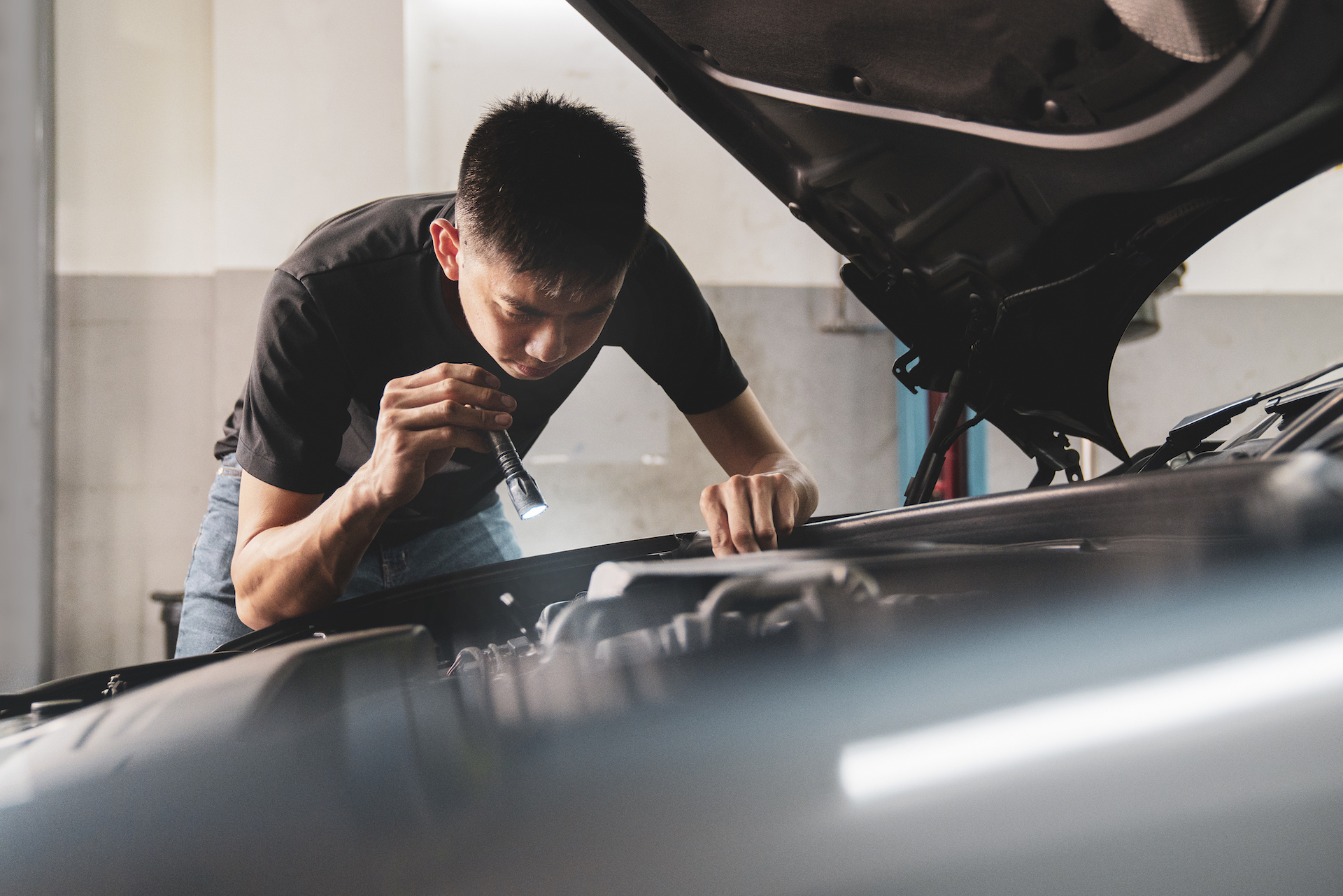 Nonetheless, the AutoApp customers will have plenty to look forward to in the near future, as Alvin teases us with a little tidbit about a coming service package collaboration with Zentrum Performance.
And for us, we look forward to seeing how our collaboration with Zentrum Performance can continue to bring fresh ideas and synergies to the automotive aftersales space.
---
AutoApp is connected with a network of top-quality workshops in Singapore. Read more about some of our other partners here.