Komoco announces that its two latest Hyundai models are just the first of an aggressive product launch schedule.
---
"A new model every quarter over the next two years," was declared during the address to the media at the local launch of the Hyundai Ioniq 6 and preview of the Hyundai Kona Hybrid at the showroom of official dealer, Komoco Motors.
If the two new models unveiled on 14 July are anything to go by, it looks like Hyundai is set to be a roll.
First up, the Ioniq 6 is an EV sedan that, according to the Korean manufacturer, is capable of a range of up to 519km. Priced starting from $257,888 with COE, this car finds itself in a burgeoning segment of EVs with offerings from Audi, Polestar, Volvo, and compatriot Kia. Stretch another $25k or so and the Mercedes-Benz range of EQ crossovers will come within reach.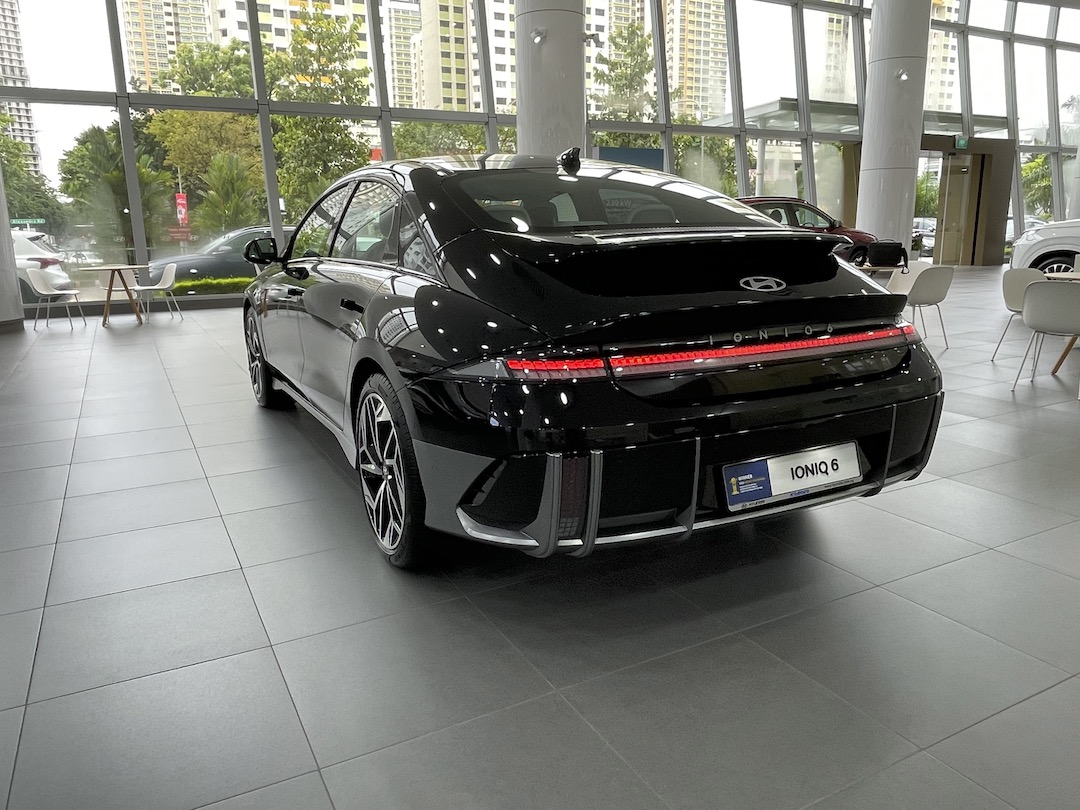 In any case, the Ioniq 6 appears to have the right stuff to take on alternatives from the aforementioned competitors. For starters, it's futuristic styling looks like something Porsche might design if it were commissioned by Hyundai to create an EV sedan. Others in attendance could also be overheard likening it to early Saab models. In either case, there's a timeless desirability to its shape.
Step inside, and the impression improves, if anything. The feel of the cabin materials and design has not only surpassed anything that Hyundai has made up until now, but it arguably surpasses the standards of many mass production carmakers you might care to name.
Although the Ioniq 6 for the Singapore market goes without the electronic camera wing mirrors that have been teased on the international press kits, drivers are unlikely to mind or even notice at all.
Against the stiff competition, the Ioniq 6 should hold its own in the performance department as well. An electric motor for each axle effectively gives this model all-wheel drive and works in tandem to produce up to 325hp and 605Nm of torque. It sports a drag coefficient of just 0.22 and in tandem with its 77kW battery pack, which can be charged from 10-80% in just 18 minutes, allows the Ioniq 6 its impressive 519km claimed range. 0-100km/h is quoted at 5.1 seconds.
Aloha Kona
Ask very nicely and the Hyundai sales representatives at the showroom might just let you into the special lounge created to preview the all-new Kona Hybrid.
Hyundai tends to name its Sport Utility Vehicles (SUVs) after evocative cities in the United States and so the Kona takes its name from a town in Hawaii that's especially famous for its coffee.
Strictly speaking, the Kona is not yet on sale in Singapore as the car is undergoing local homologation. So exact specifications and features are yet to be finalized. However, Expressions Of Interest are being collected.
A fully-electric version of the Kona will eventually make its way to our shores but for now, the Hybrid model promises a mix of drivability, fuel economy, and convenience from its 1.6-litre hybrid petrol-electric drivetrain.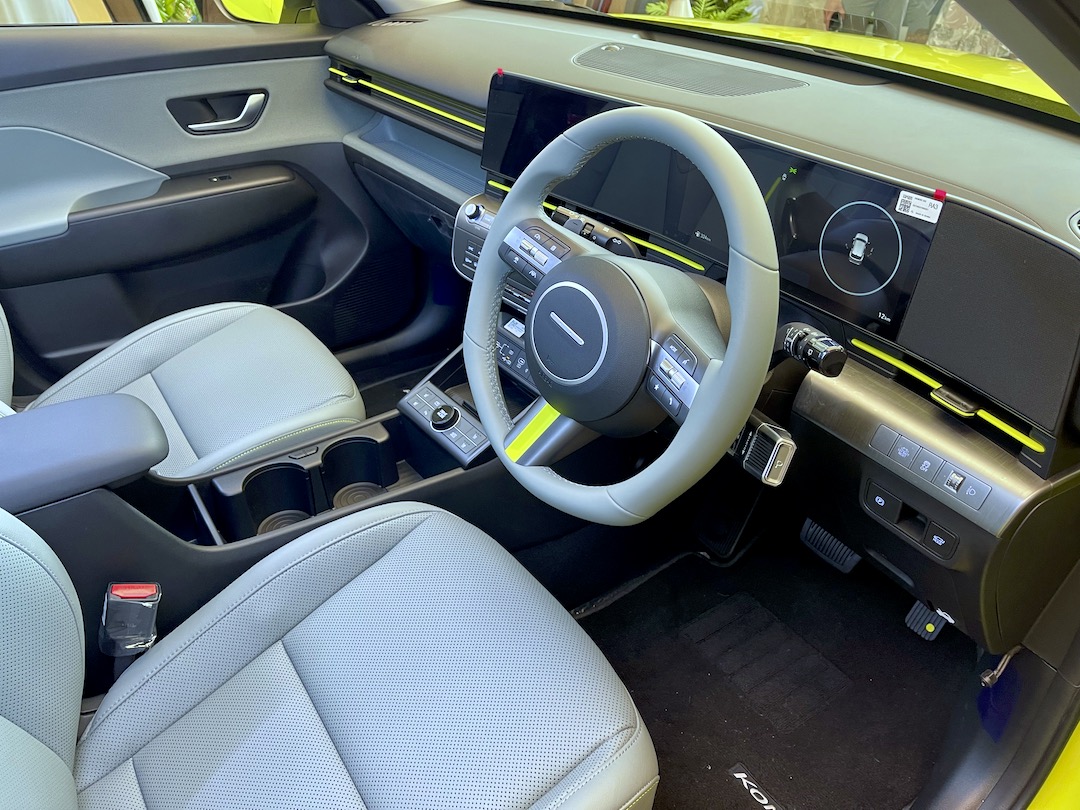 In addition to the distinctive exterior styling, one highlight that Kona customers can look forward to is that this crossover shares many interior design cues with the upmarket Ioniq 6. For example, the column-mounted gear selector on the right is an interesting touch.
A closer look around the Kona preview lounge reveals eight surfboards displayed on either side of the room. These are cleverly painted in the colours that the Kona will be available in when it is expected to go on sale as soon as August.
---
Read more automotive news at AutoApp, or check out our latest videos on Ignition Labs TV!