This concept is a "Rolling Lab" featuring unique hydrogen fuel cell electric hybrid technology.
---
And so we come to the N Vision 74 Concept, inspired by its spiritual father the Pony Coupe Concept from 1974. No prizes for guessing why the number 74 exists in its name.
First unveiled in 2022, the N Vision 74 Concept is a hydrogen fuel cell hybrid. Hyundai calls it a "Rolling Lab" because this concept is used to test and verify advanced technologies before they see duty in future production models. The aim here is zero tailpipe emissions and this concept is a step in that precise direction, moving beyond just electrification.
One of the biggest bugbears of battery electric vehicles is charging time. The N Vision 74 Concept has the ability to recharge in just five minutes! This comes courtesy of an 85kW hydrogen fuel cell stack fed by two 2.1kg hydrogen tanks, so presumably, five minutes refers to recharging the tanks.
The fuel cell then keeps the 62kWh lithium-ion battery pack charged, which in turn powers the dual electric motors on either rear wheel for a combined output of 680hp, a 0-100km/h sprint time of less than 4 seconds and a range of nearly 600km. Impressive stuff!
Shown at the Concorso d'Eleganza Villa d'Este, the concept car set about immediately capturing the hearts and minds of guests at the world-famous classic car and prototype show. Not difficult to see why. 🤤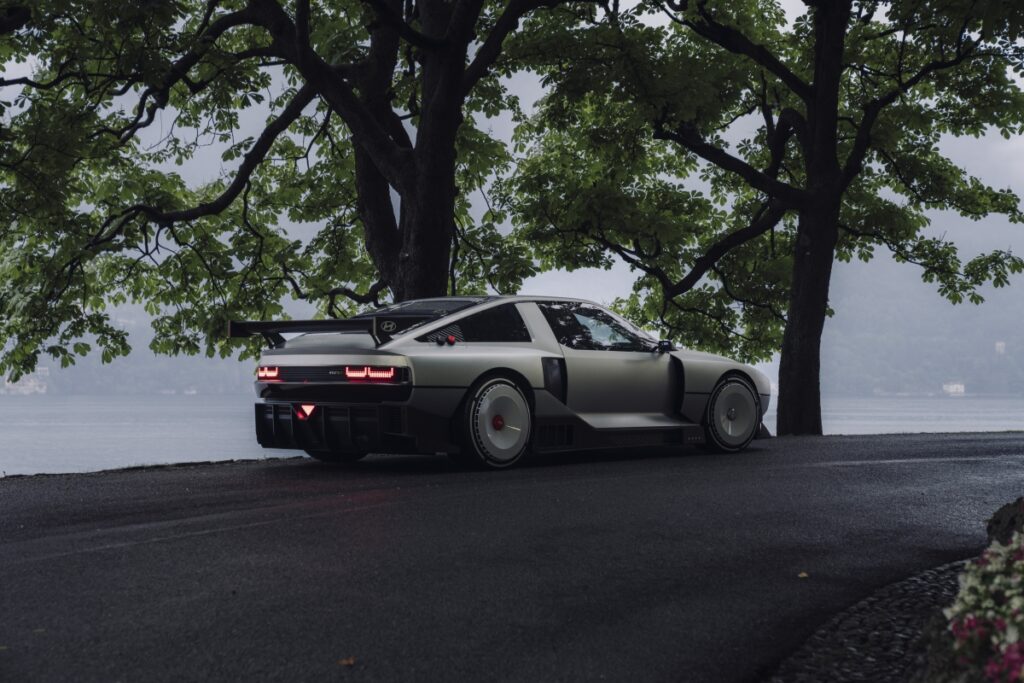 "Participating in Concorso d'Eleganza Villa d'Este is a tremendous honour and speaks to Hyundai Motors' remarkable journey to get here. Yet, there's so much more to come," said Luc Donckerwolke, President and Chief Creative Officer of Hyundai Motor Group. "The future we used to imagine is gradually becoming a reality. The car is transforming from a means of transportation to a mobility platform that extends our lifestyle. Hyundai will be at the centre of this design transformation, taking inspiration from our legacy to pave the way for future forms of mobility."
The N Vision 74 Concept will be competing in the Concept Cars and Prototype category during the Concorso d'Eleganza Villa d'Este, and we certainly wish Hyundai all the best!
---
Read more automotive news at AutoApp, or check out our latest videos on Ignition Labs TV!