Hoping to change or upgrade your ride but don't know where to look? Here's what the AutoApp team thinks are the new cars most worth keeping an eye out for this year
2020 was a year like no other before, full of disruptions and uncertainties across all countries, economies, and industries around the world. The automotive sector was no different, with marquee events like all the various motorshows and racing series' being delayed or outright cancelled in the wake of COVID-19.
As a result, last year saw very little action in terms of new cars being launched. Just like the film industry, a lot of things got delayed till this year, which means we'll seeing a relative glut of exciting new models make their local debut over the next few months. Overwhelmed? Don't be! There may be plenty of stunning new metal to ogle at, but if you want to cut through the distractions and find out what cars you really should be paying attention to, we've got you covered. Here's what we think are the five most significant real-world cars to be headed our way in 2021:
BMW iX3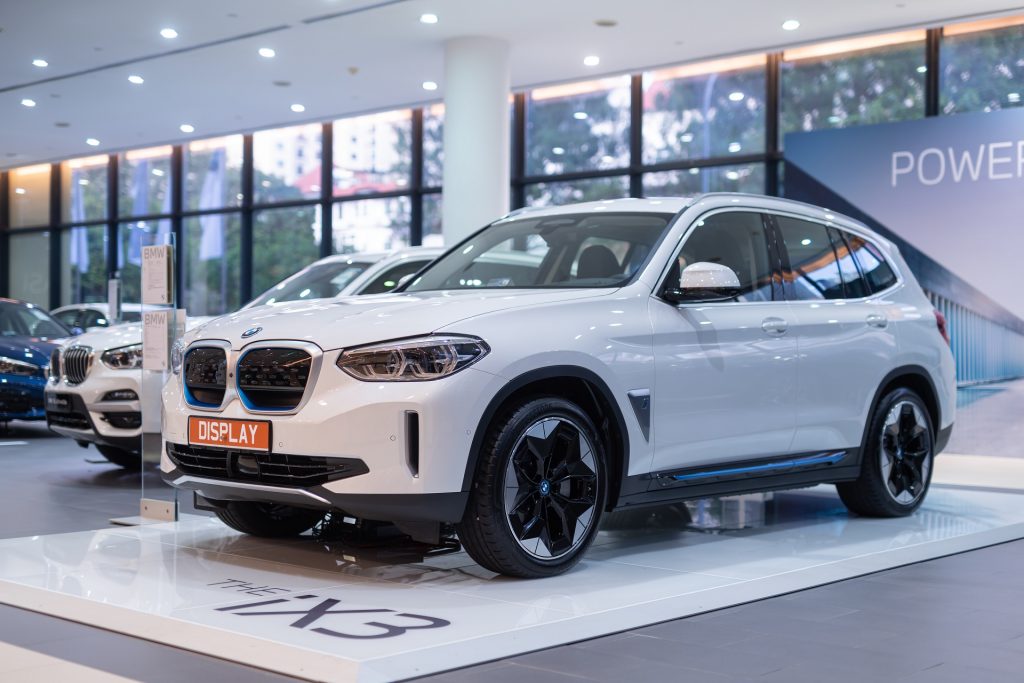 When: Q3 2021
How much: S$250,000 (est)
What is it: All-electric version of BMW's best-selling SUV
BMW's story with electric vehicles (EVs) thus far is one, you could say, of untapped potential. They were far ahead of the curve in being the first of the luxury automakers to move into electrification when they set up their BMW i sub-brand in 2011, then launched the electric i3 city car and hybrid i8 sports car two years later. Up till last year however, that's all the fruit that was borne out of the project: two highly innovative, but ultimately very niche products.
This year, the company seeks to remedy that with its third-ever i model, the iX3. This time, it's something totally conventional, an electric version of the X3 SUV. In the bigger picture, this is also significant as it's the first offering under BMW's "Power of Choice" mobility strategy, in which it will commit to making all powertrain options (petrol/diesel/plug-in hybrid/electric) available in as many models as possible, for buyers to choose from.
As for the car itself, its 74kWh battery gives it a claimed range of 460km, and the electric motor puts out 286hp and 400Nm, giving it similar performance to its pure petrol (xDrive30i) and PHEV (xDrive30e) siblings, and thanks to revisions to Singapore's road tax structure for EVs, a similar projected price point as well. If you want a sneak peek at the car, you can actually do so before 21 Feb, at BMW World SG 2021; we had the chance to have a look and feel of the iX3 (as well as a couple other important models like the M3 and 116i) ourselves, hit the video above to check it out.
Honda Jazz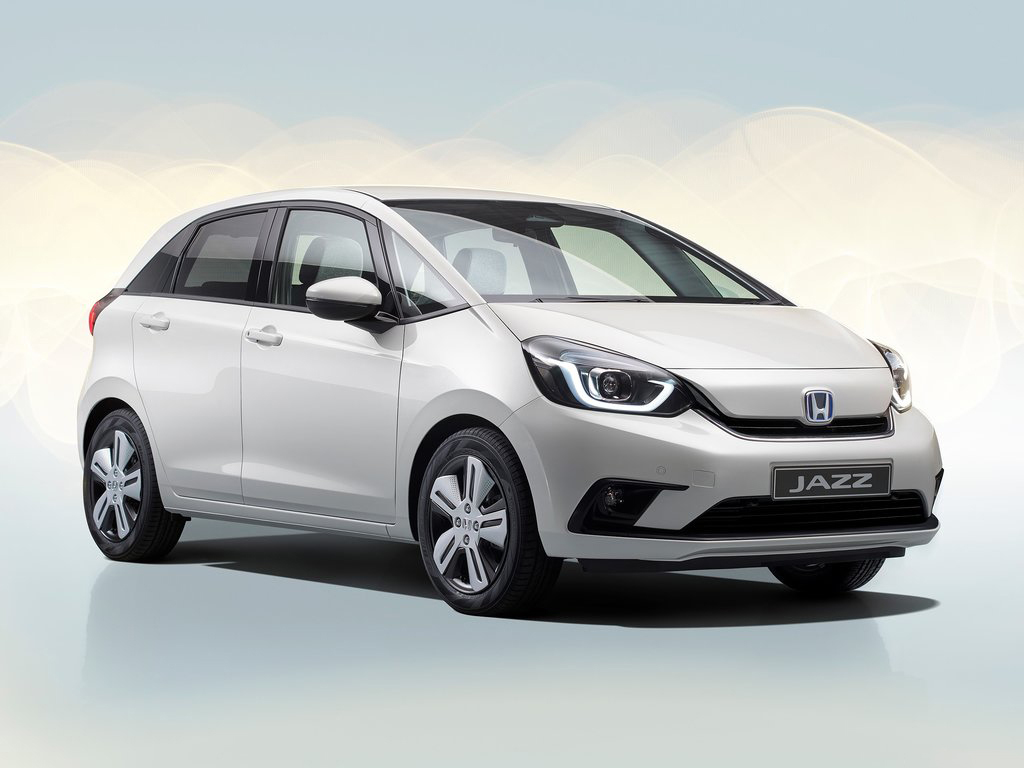 When: Now
How much: From S$98,999
What is it: Fourth generation of Honda's space-defying small hatchback, now with hybrid power
The Honda Jazz has always been one of those cars that nearly everyone can agree on. Nippy, economical, tidy handling, compact and yet immensely spacious and versatile, there's a lot to like about Honda Jazzes and very little to hate.
For this new model, conventional petrol models are available as before, but the big news is the introduction of a hybrid variant for the first time, although not as you know it. Unlike conventional hybrids, in the Jazz's system, the electric motor and 1.5-litre petrol engine work sequentially, rather than in tandem. From standstill and at low speeds, the car behaves similarly to the Nissan Note e-Power (see below), where the motor alone powers the car; unlike the Note, the Jazz's engine takes over completely from the motor at higher speeds. The operating principle behind this is that electric motors are best suited for low-speed stop-go driving, whereas at higher speeds, the more constant engine loads and greater air resistance and tyre friction, play to a combustion engine's strengths.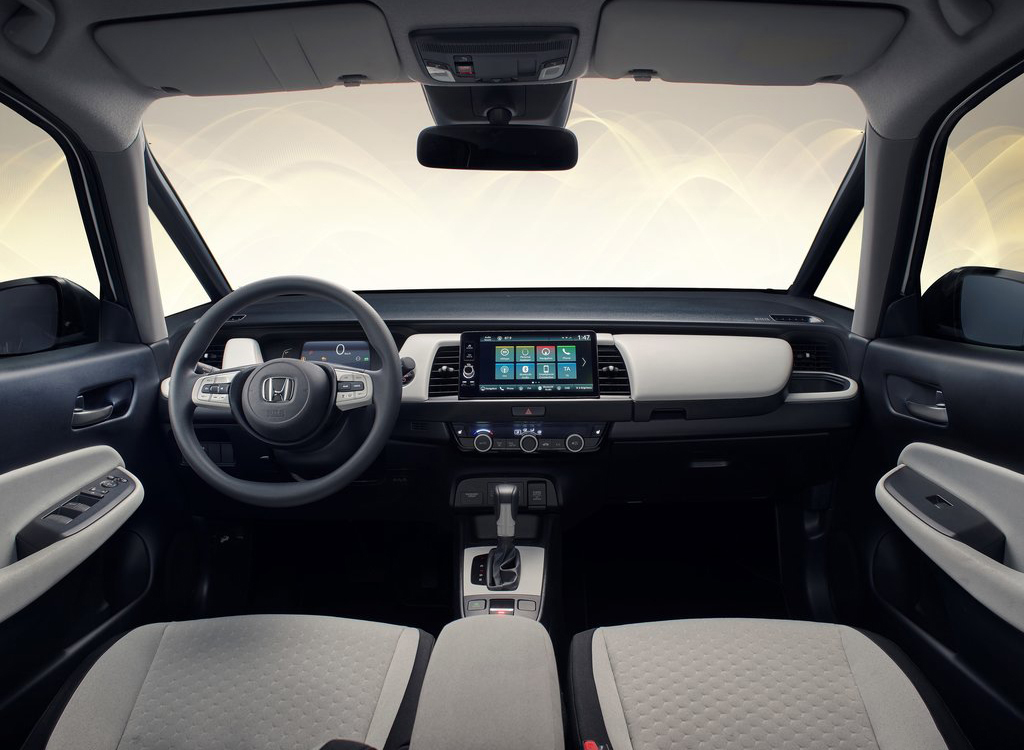 Helpfully, the hybrid model is also the one that comes fully kitted out with active safety tech, such as adaptive cruise control and autonomous emergency braking. Otherwise, there's plenty of equipment standard across the board, including six airbags, a digital instrument display, and a sleek tablet-like touchscreen. That said, given that the Jazz Hybrid is only $5,000 pricier than the cheapest Basic variant, we imagine it's going to be far and away the most popular one.
Nissan Note e-Power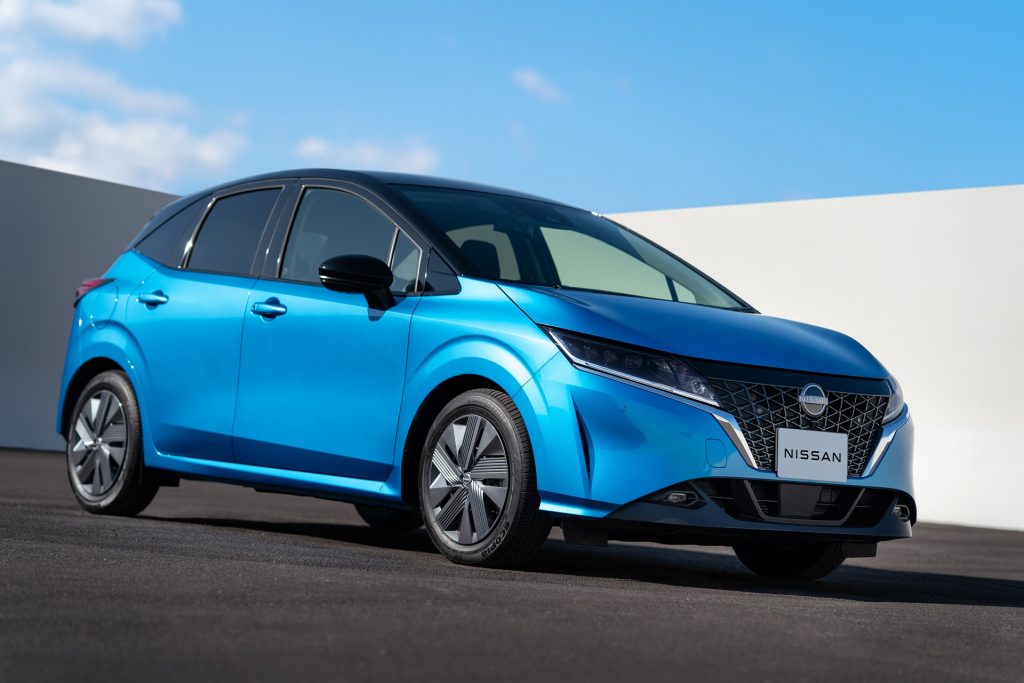 When: Q1 2021
How much: TBC
What is it: A sort-of electric replacement for Nissan's supermini hatchback
When is an electric car not an electric car? When it's got Nissan's e-Power drivetrain on board. This system blurs the lines between hybrids and EVs – you see although it does have a petrol engine and electric motor, they don't work together to provide motive force. Sole responsibility for making the car go falls to the electric motor; the engine is there purely as a generator to charge the battery pack that feeds the motor, negating the need to fit heavy and expensive batteries to ensure a decent range.
First seen on the Serena e-Power MPV in 2019 and the Kicks e-Power compact SUV last year, the system is what contributed to the previous Nissan Note e-Power becoming the best-selling car in all of Japan, and with this latest model, is now being fitted to export-bound Notes for the first time.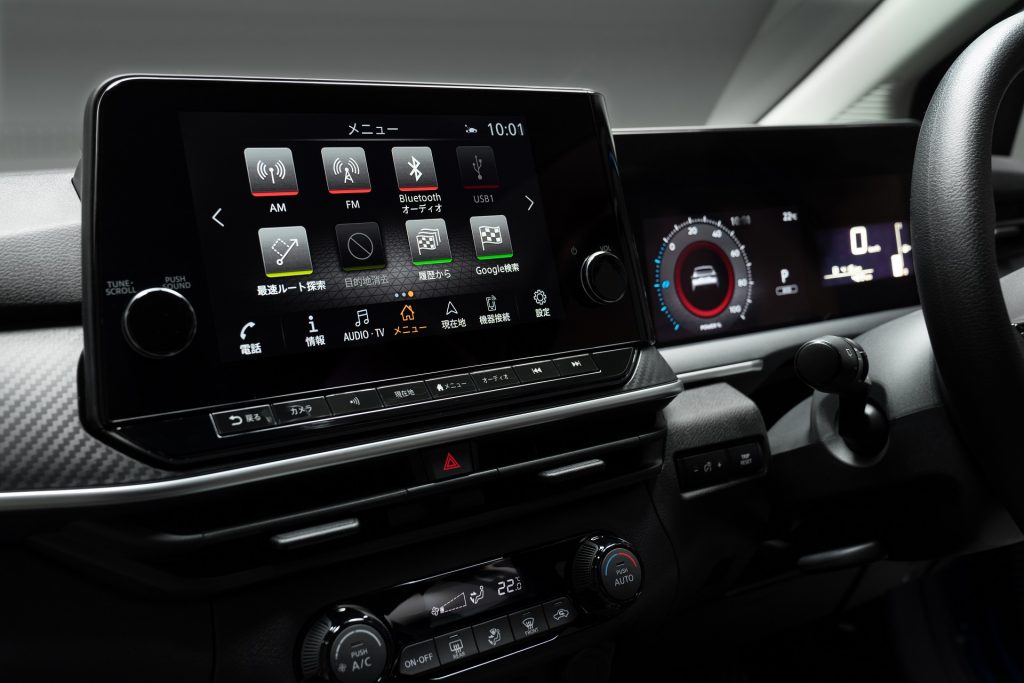 In a departure from the mini-MPV look of the first two generations, the new Note has adopted a more traditional (and aesthetically appealing) hatchback shape. The interior has also been heavily redesigned, offering more storage solutions, and a big touchscreen perched high on the dashboard.
Toyota Yaris Cross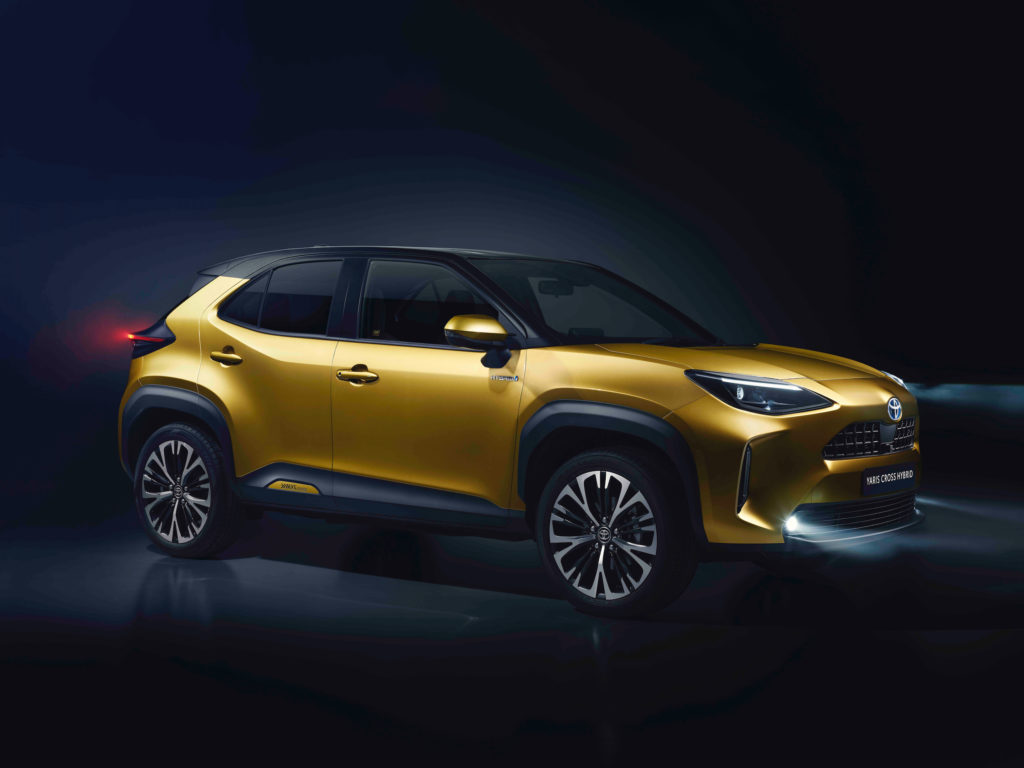 When: Now
How much: S$104,888
What is it: New baby-SUV set to usurp the C-HR in the popularity stakes
Thanks to the private-hire market, the Toyota C-HR has become one of the most ubiquitous cars on our roads. Parallel importers (PI) managed to steal a march, enjoying a full year of sales before authorised dealer Borneo Motors introduced their own version, and even then continued to enjoy stronger sales than the "official" car. One reason for this could be attributed to the PIs selling hybrid C-HRs, while Borneo Motors' offering was pure petrol only.
Now, Borneo Motors is fighting back, with a pint-sized hybrid SUV of its own. The Yaris Cross replaces the C-HR in the local lineup, and Borneo Motors will be hoping it becomes The Next Big Thing.
From the outset it's immediately obvious that the Yaris Cross is a more upright, practical car than the C-HR. Underneath its chunkier body lies a closely related platform to the C-HR, as well as a hybridised 115hp 1.5-litre three-cylinder engine. It should prove popular, because in addition to the extra space, it also falls under COE Cat A (which the C-HR hybrid doesn't), and is claimed to return fuel economy of more than 20km/L.
Volkswagen Golf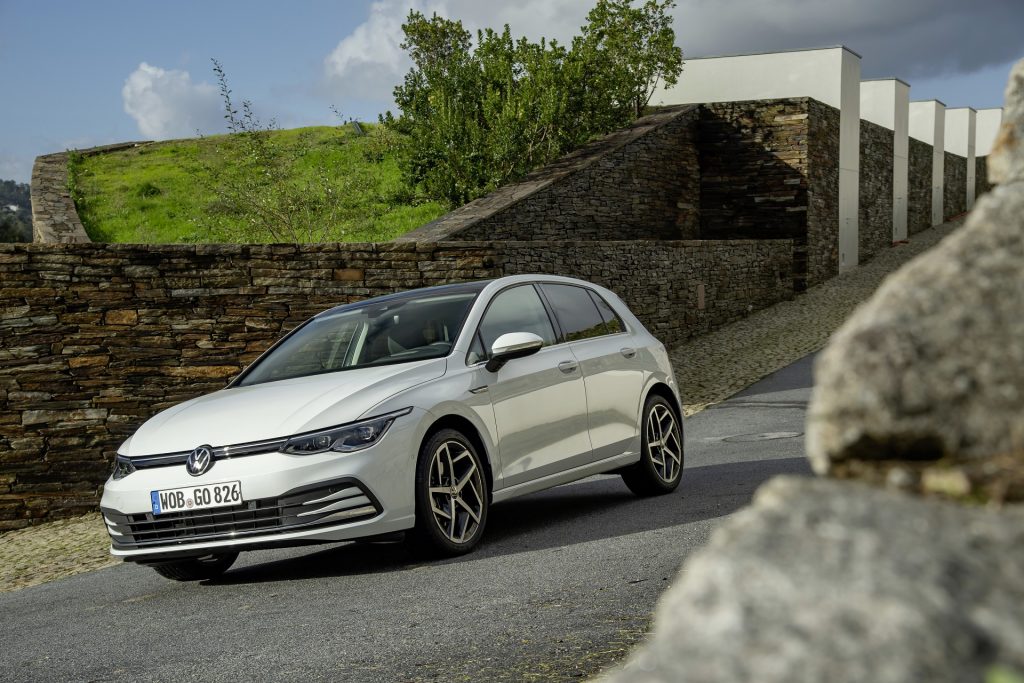 When: TBC
How much: S$140,000+ (based on current pricing)
What is it: Eighth generation of arguably the definitive family hatchback
When it comes to gradual evolution in the car world, nothing demonstrates the concept more clearly than the VW Golf. For nearly five decades now, the car that was initially meant to kill off the iconic Beetle has been the standard bearer for family hatchbacks, and if you chart its progress through the years, you can see a clear lineage connecting all the generations.
The latest one is in fact the eighth-gen Golf, and as with its forebears, democratises luxury car tech to the common man. Inside, nearly all physical buttons have been removed, with a combination of the touchscreen and touch-capacitive strips controlling all the major in-car functions; twin digital displays are standard as well, even on the most basic variants.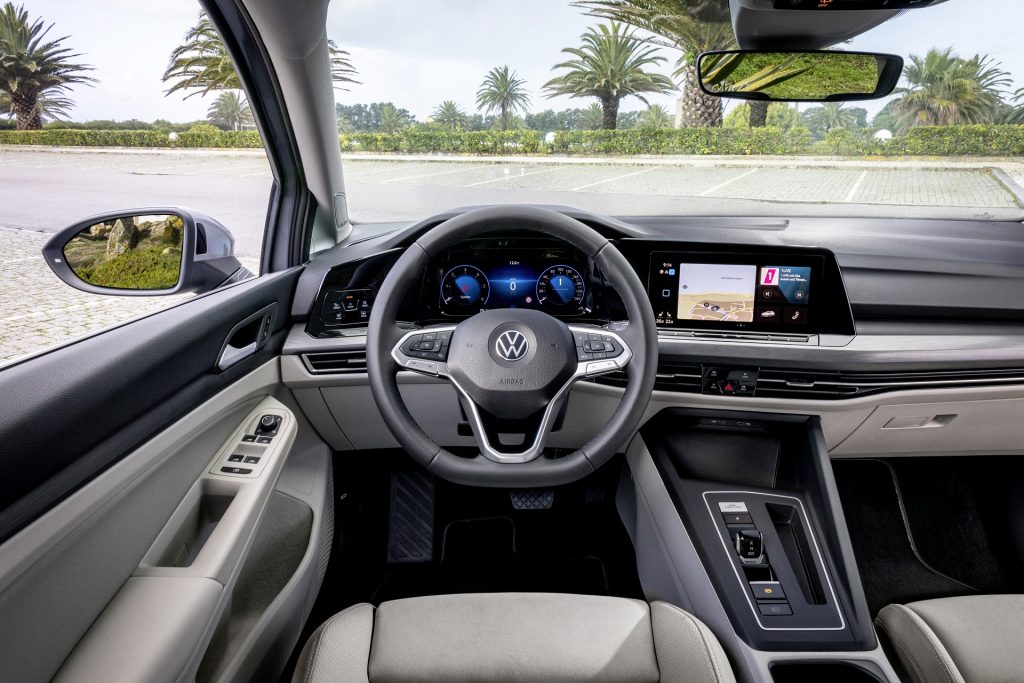 As is usually the case with German brands, the MkVIII Golf is technically available with a mind-boggling array of engines, although which ones will come to Singapore is still a question mark. Our money is on the two mild hybrid petrol engines, a 1.0-litre three-cylinder with 110hp, or a 1.5-litre four-cylinder with 150hp. Naturally, high performance GTI and R models will follow at a later date.