Cycle and Carriage Kia have set a new national record for Singapore's Longest Test Drive Relay, featuring the latest Niro Hybrid.
---
On 30th October, Cycle and Carriage Kia officially set a new national record for Singapore's Longest Test Drive Relay. The challenge was covered by the all-new Niro Hybrid, and it achieved a distance of approximately 970.3 km on a single tank of fuel. This is the equivalent of travelling between Changi Airport and Tuas 17 times!
18 participants accomplished this task over a period of 21 hours and 32 minutes, cementing Cycle and Carriage Kia in the Singapore Book of Records for the Longest Test Drive Relay ever recorded.
What's more amazing is that this challenge was done over the weekend, when more congestion is usually expected. Despite intermittent road and traffic conditions, as well as varying driving styles, the Niro Hybrid was still able to clock a peak fuel efficiency of more than 24km/litre.
Participants also had the opportunity to experience the Niro's Kia Connect Lite feature during their drives, which through remote control and monitoring, assisted in facilitating a smooth drive throughout the event.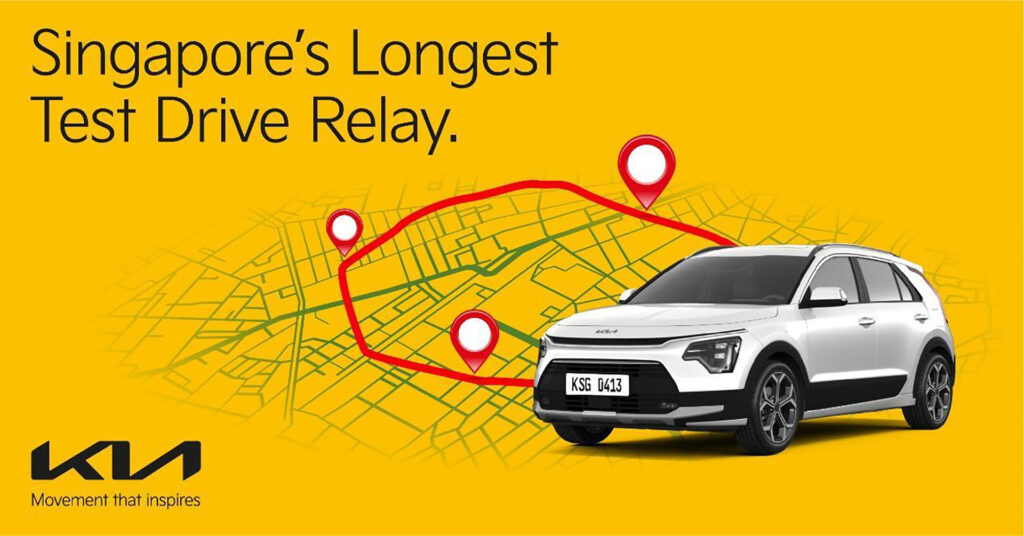 With so many external factors in play, setting up a challenge attempt like this was not an easy feat. "The team went through many considerations in planning for The Longest Test Drive Relay. We factored in different road situations, traffic conditions and driving styles to put the Niro Hybrid's fuel consumption to the real-life test.
Other challenges include strategising detailed contingency plans, which were put in place for any possibilities of accidents or no-shows of participants for the relay which may potentially cut short and disrupt the record-setting experience. Thankfully we had the support of all participants, and the Niro Hybrid has risen to our expectations in achieving superior performance in fuel efficiency." said Ho Wing Sum, Assistant Marketing Manager, Kia.
Interested in exploring more about the Kia Niro Hybrid? Head on down to Cycle & Carriage's Kia Showroom today or visit their website for more information.
---
Enjoyed that article? Read more of the latest car news on AutoApp here!