Kia recently started a new partnership with Premier Taxis, launching a new fleet of 700 Kia Niro Plus Hybrid that will be run as taxis.
---
This is the third time that Kia Singapore has partnered with Singapore-based taxi operator Premier, with their previous two collaborations being the Magentis in 2006 and Optima K5 in 2013.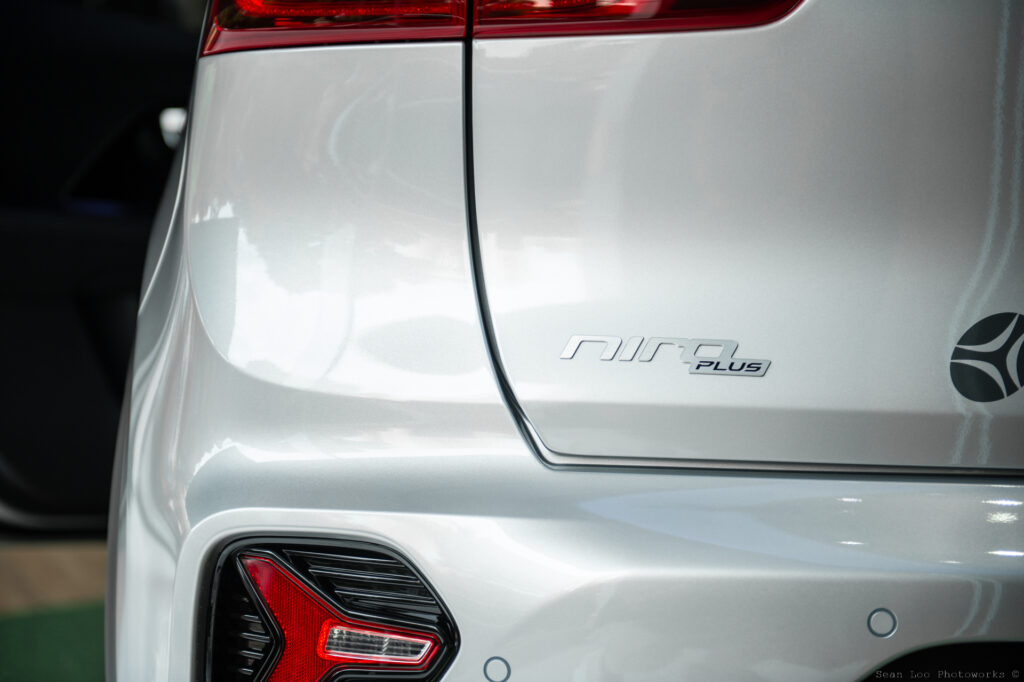 Approximately 700 units of the unique Niro Plus Hybrid variant will be introduced to our roads in 2023. These vehicles differ slightly from their regular Niro counterparts and will be used exclusively for taxi and private hire vehicle (PHV) services.
The Niro Plus Hybrid is also Premier's first partnership with cleaner hybrid engines, as opposed to diesel engines in past models. The Niro Plus Hybrid is also touted as Kia's first Purpose-Built Vehicle (PBV), which are vehicles specially curated by the Hyundai Motor Group and are optimised for fleet or small business applications.
"The Niro Plus Hybrid is Kia's first 'purpose-built vehicle', made for fleet operators to fulfil modern-day business demands, which often can be a mixed bag of delivery and logistics services and people mover purposes, including ride-hailing," shares Dawn Pan, director of multi-franchise operations at Cycle & Carriage Singapore.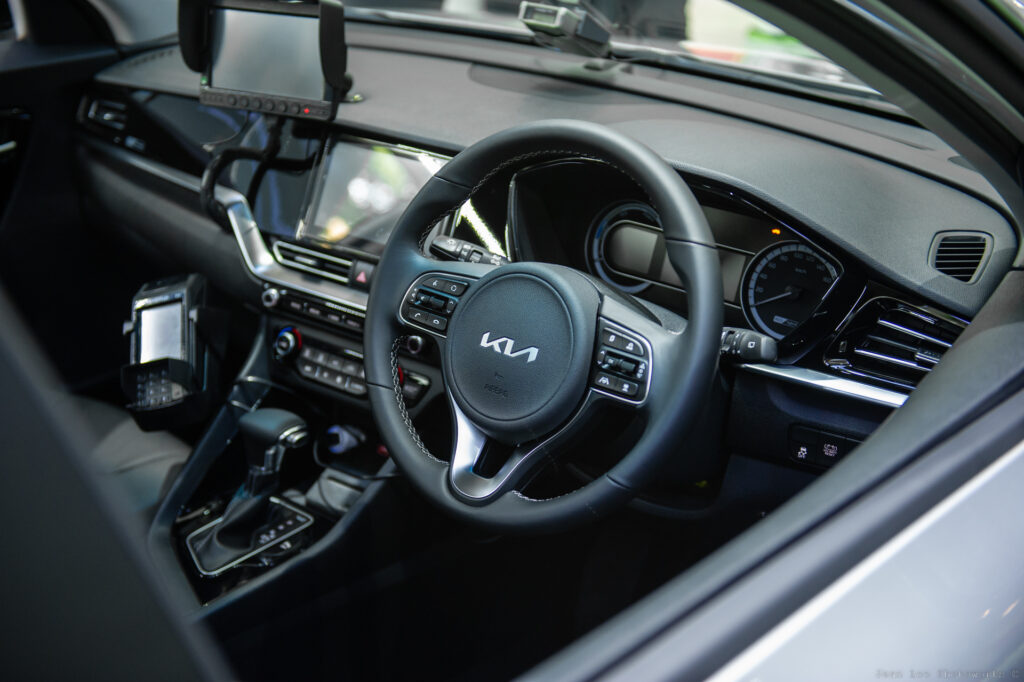 Interestingly, this particular Niro Hybrid is based off the outgoing generation, and not the current generation which set a new record for Singapore's longest test drive relay.
With some design tweaks, the Niro Hybrid Plus is now 80mm taller and 10mm wider than its regular counterpart, with door handles built into the B pillars. Doors on the Niro Plus Hybrid are also wide-opening, making it easier for passenger ingress and egress.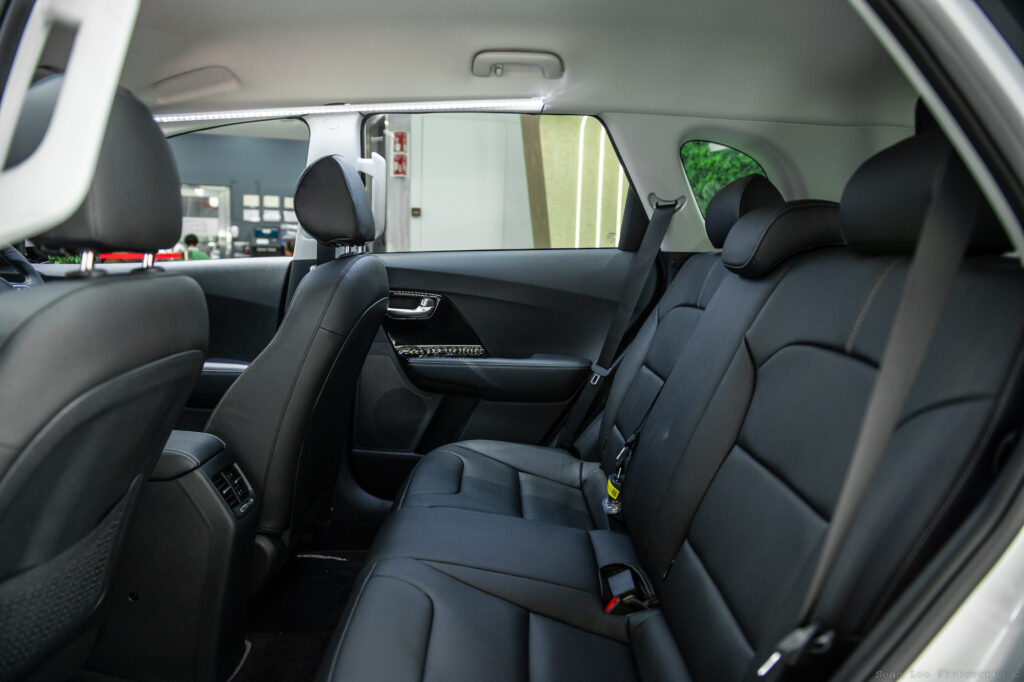 As most taxi passengers spend their time in the rear cabin, aircon vents are available along with USB ports, enabling passengers to top off their smartphones. The vehicle's boot arguably sees the most change, with a taller roofline that is spacious enough to store three large pieces of luggage, along with a folded wheelchair. Exactly what a taxi needs.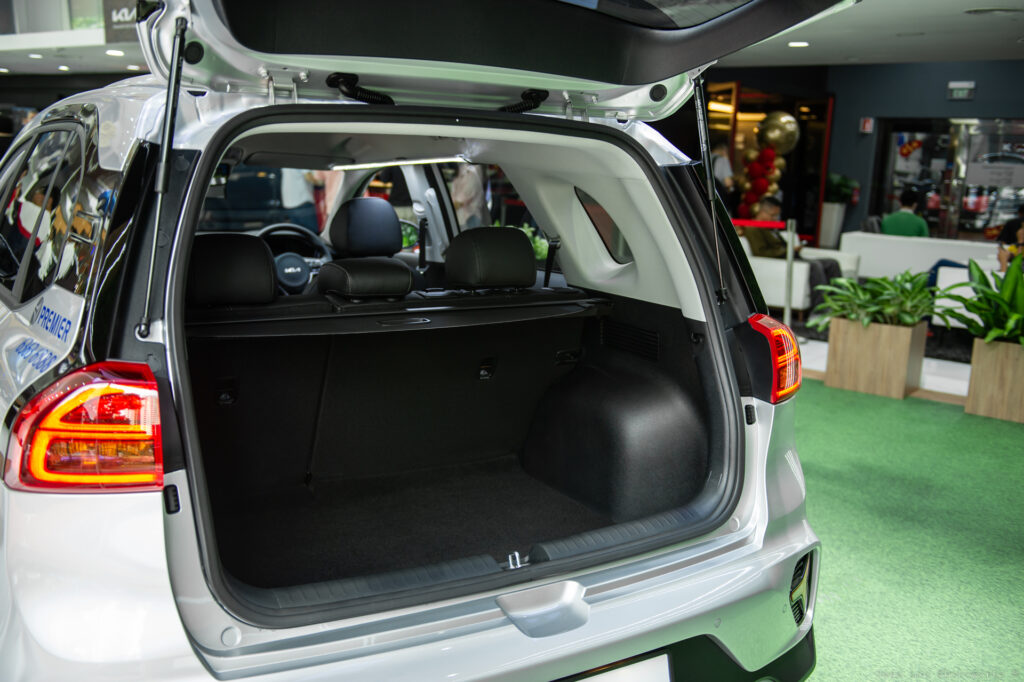 With a 1.6-litre four-cylinder direct injection hybrid engine, taxi drivers can be assured that they can run longer, as the Niro Plus Hybrid has a quoted efficiency of 5.3L/100km. Additional safety features like Smart Cruise Control, Forward Collision-Avoidance Assist, and Lane Keep Assist System serve to keep taxi drivers safe on the roads.
"As vehicles that undergo long mileage and heavy usage, taxis have to meet greater demands than ordinary cars. They must be safe and comfortable, should have extensive space to transport luggage and bulky items, and need to be both reliable and fuel-efficient to keep operating costs at a minimum." Dawn Pan adds.
---
Catch the latest news right here on AutoApp!