One of the most highly-anticipated EVs of 2022, Kia's latest EV6 arrives on our shores with two exciting variants and plenty of tech to boot.
---
Cycle & Carriage Kia officially lifted the covers off its highly anticipated EV6 earlier today. The Korean marque claims its new EV can charge faster than a Tesla, and go further than a Hyundai Ioniq 5.
Two variants of Kia's latest EV will be coming to the Singapore market. Prospective buyers will be able to choose between the single-motor Standard trim or the punchier dual-motor extended-range GT-Line.
Suave Looks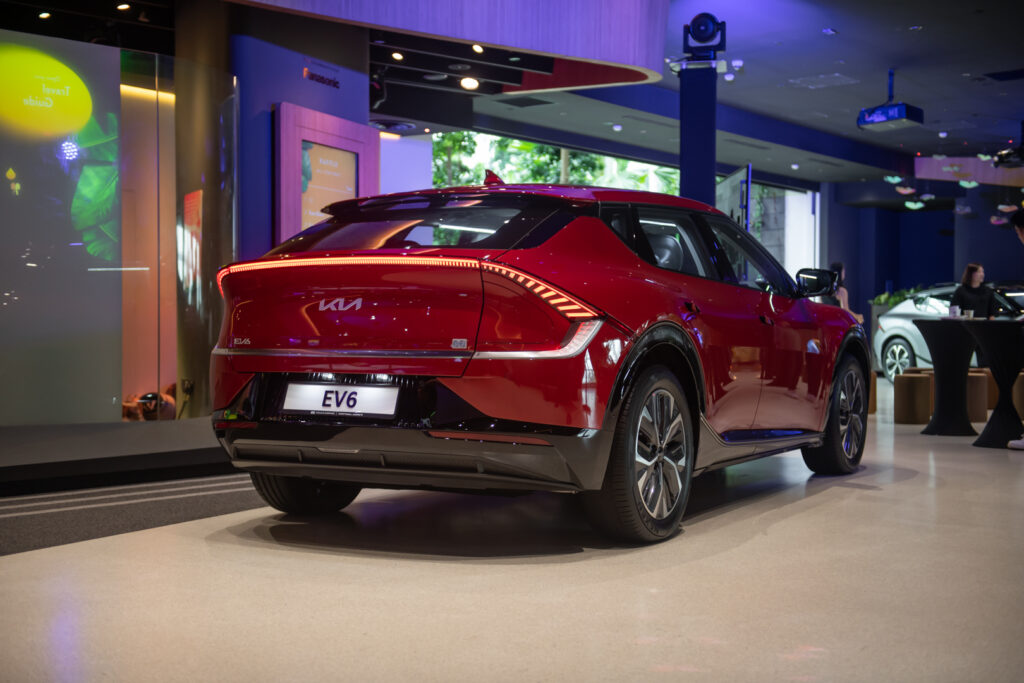 One major reason why the EV6 was so highly anticipated was its looks. Voluptuous contours result in a visually pleasing package, and details like curved taillights and flared arches make it stand out from the crowd.
Although, the EV6 does present a unique body style, with something of a toss-up between an SUV and a fastback coupe. Even the charging port is tucked away beneath a sleek panel concealed in the rear fascia.
Pick Your Poison
With the Standard trim, buyers can expect a total output of 170 bhp accompanied by 350 Nm of torque, while its GT-Line sibling pushes performance to 325 bhp with a beefy 605 Nm of torque. This enables the GT-Line to conquer the century sprint in just 5.2 seconds, as opposed to the Standard which does the same test in a respectable 8.5 seconds.
Another key advantage the EV6 possesses is its range. The Standard, even without an extended battery, is capable of covering 394 kilometres with its 58 kWh pack, enough for a journey from Singapore to Genting Highlands! Spring for the larger 77.4 kWh battery in the GT-Line, and the maximum range increases to 506 kilometres.
Buyers do not have to worry about long charging times too, as the EV6 boasts a smart regenerative braking system and 800 V ultra-fast charging capability with zero emissions. Essentially, plug the EV6 into a quick charger, and the battery can charge from 10% to 80% in just 18 minutes. Neat!
Better yet, the EV6 also features Vehicle-2-Load (V2L) capabilities up to a maximum of 3.6 kW, allowing it to supply power to various electrical appliances.
Roomy Tech Cabin
The EV6 is constructed with Kia's latest Electric-Global Modular Platform (E-GMP), a unified platform designed to seamlessly adapt to various types of vehicle categories. What this translates to is an abundance of cabin space in the EV6 for all occupants.
In line with the push for more eco-friendly solutions with EVs, Kia has opted to upholster the EV6 with a lush blend of refined suede and vegan leather. This is complemented by a medley of recycled PETs & plastics for inserts such as the door pockets, dashboard and even floor mats.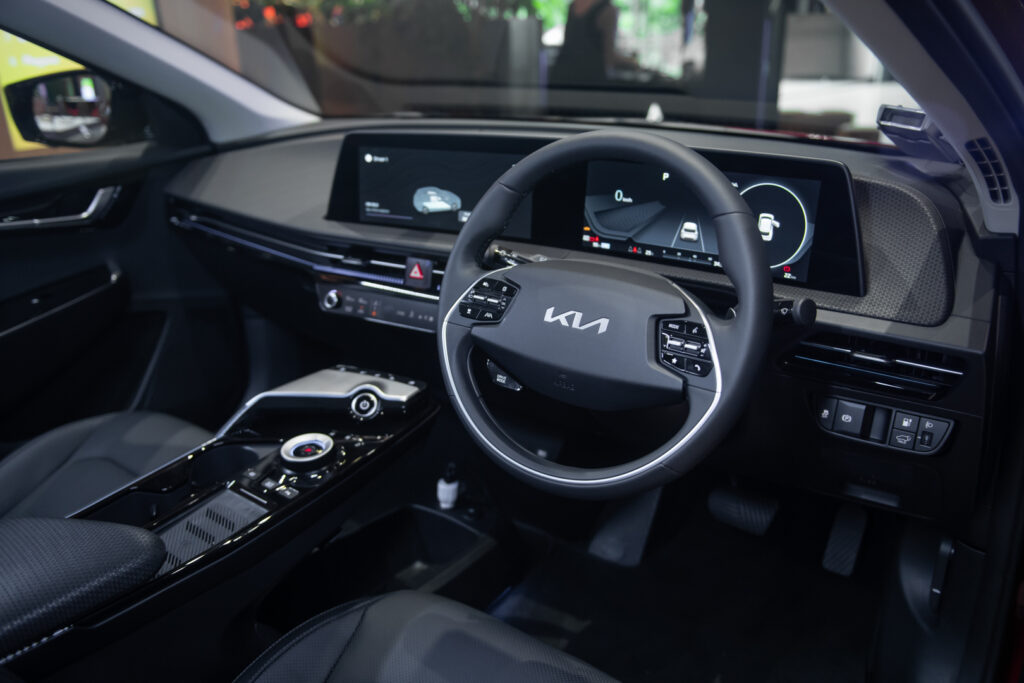 Kia hasn't skimped on the latest technologies either, giving the EV6 dual panoramic 12.3-inch curved displays that offer an immersive driving experience. While driving, the Advanced Driver Assistance System (ADAS) provides drivers with an abundance of safety features.
One notable feature is the new Remote Smart Parking Assist, debuting for the first time in the EV6. 
Availability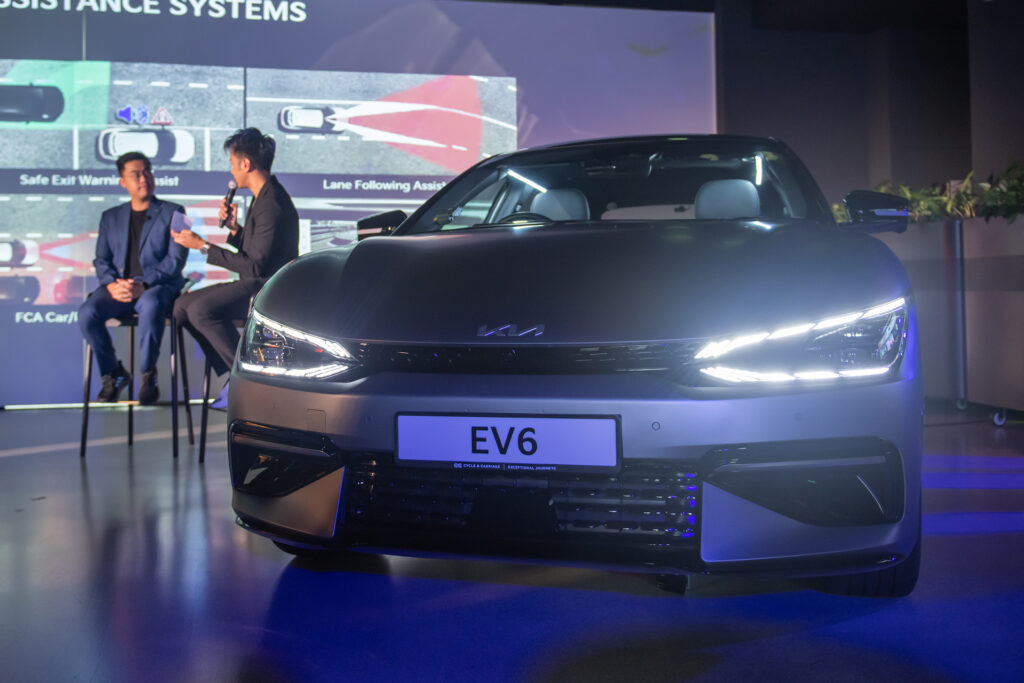 At the time of writing, prices start at S$253,999 for the Standard and S$288,999 for the GT-Line (inclusive of COE). This puts it within striking distance of rivals like the Tesla Model 3 and the Polestar 2, providing prospective EV buyers with a new enticing option.
---
Enjoyed this article? Read more on AutoApp here!