Missed out on the real thing? Worry not as you'll be able to get your hands on a 1:8 scale LEGO model that promises to be just as impressive
SINGAPORE – Even before the covers were lifted off the Lamborghini Sián FKP 37 when it premiered at the 2019 Frankfurt Motor Show, all 63 units of the Italian manufacturer's first-ever hybrid super sports car were sold at reported US$3.6 million a pop. It made headlines as the most powerful (819hp maximum system output) and fastest (349kmh top speed) Lamborghini the company has ever produced.
Good news then, that LEGO has just unveiled a more accessible version that goes on sale 1st June – around the same time as the first owners of the full-sized Lamborghini Sián would be getting their cars delivered to their doorsteps. Get ready for the Instagram meltdown!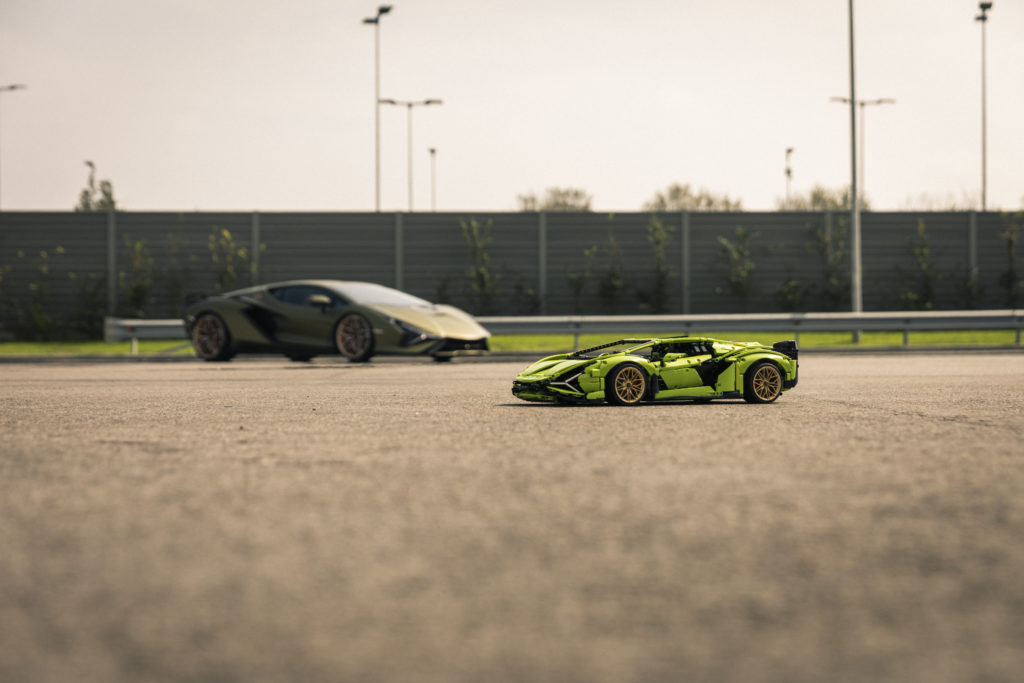 The LEGO Technic Lamborghini Sián FKP 37 as this collectible is officially known, is licensed by the Italian super sports car maker which consulted with the toy giant to produce one of the most intricate and detailed build sets yet.
For starters, the 1:8 scale LEGO model is made of 3,696 pieces and measures over 13cm high x 60cm long x 25cm wide (5 x 23 x 9 inches). Perhaps more impressively, the LEGO Lambo features many of the highlights that are found on the full-sized super sports car.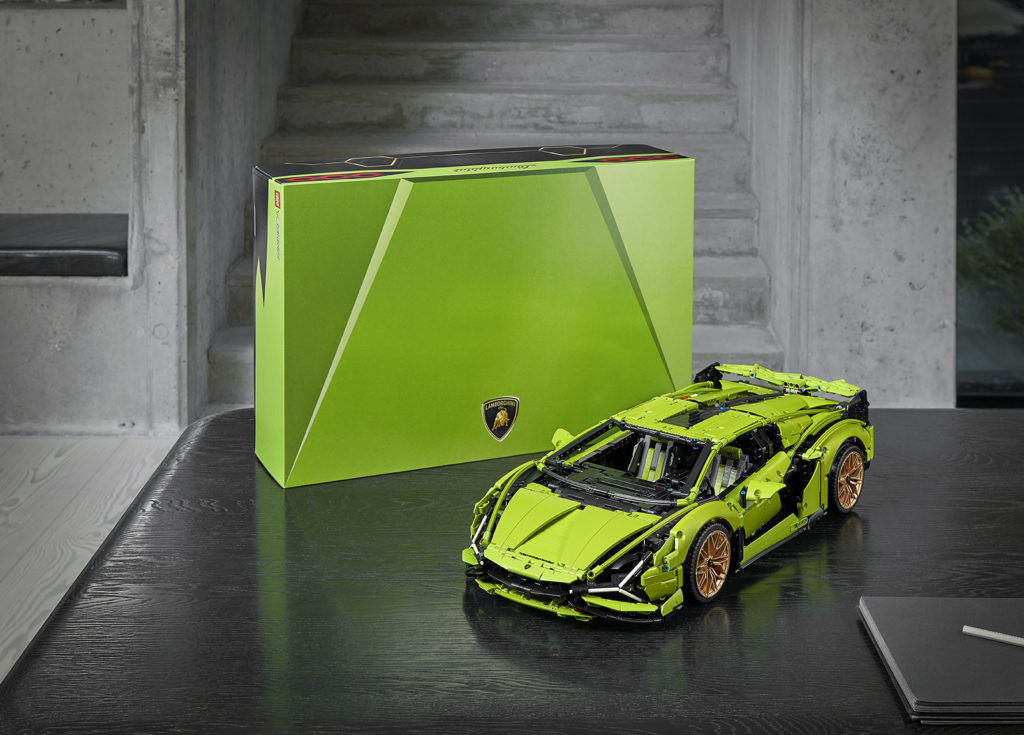 These include a rear spoiler that pops up, front and rear suspension as well as steering system that can be turned by the tiny steering wheel adorned by the Automobili Lamborghini emblem.
Since the iconic scissor doors are traditionally reserved for V12-powered Lamborghini models, the LEGO version does not disappoint on both counts. The scissor doors on the 1:8 scale replica open at a push of a button. Also, the cylinders of the replica V12 can be seen moving in tandem with the other engine parts. The level of detailing gets ridiculous when it even boasts a fully-functioning 8-speed sequential gearbox triggered by movable paddle shifts!
LEGO spared no effort in getting right the details that define the car's design. The finish on the gold rims for example, was achieved by a drum-lacquering technique to achieve the level of glossiness.
While both 1:8 and 1:1 models of the Lamborghini Sián FKP 37 are built by hand, the LEGO model should take around 14 hours to assemble. We imagine that it would take considerably longer for the full-sized super sports car. Just as Lamborghini owners have the privilege of accessing an exclusive range of products and accessories, there's also a surprise for owners of the LEGO Technic Lamborghini Sián FKP 37.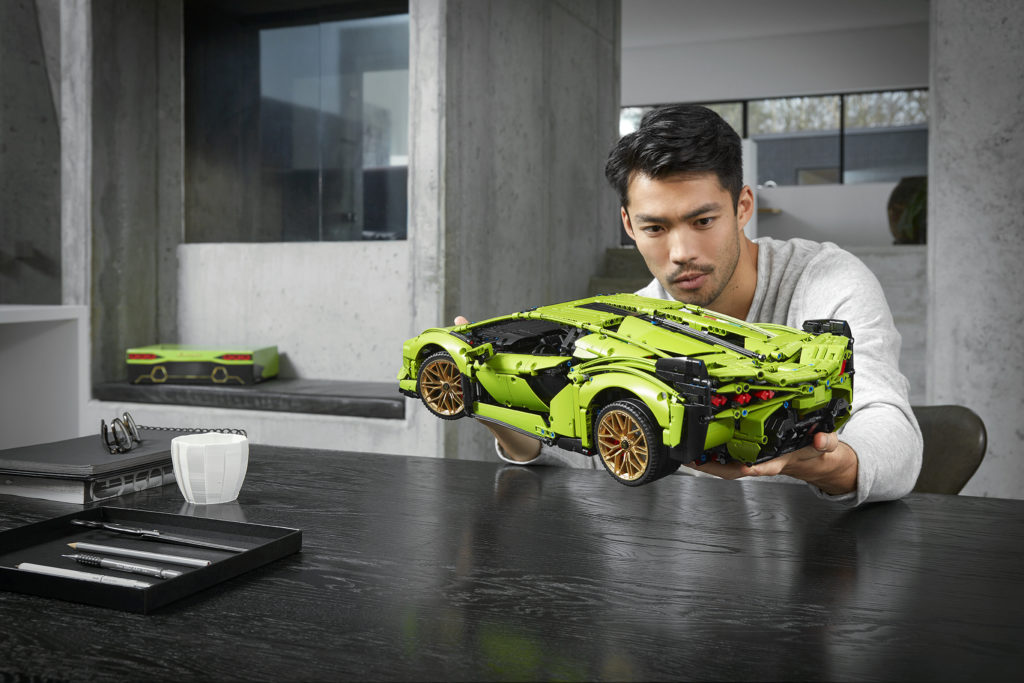 Proud owners of this LEGO set can pop open the front hood to discover a stylish Lamborghini overnight bag and a unique serial number that unlocks special content at this special microsite.
There will also be an exclusive series of videocasts featuring Automobili Lamborghini and LEGO experts that can be accessed via QR codes in two coffee table style collectors' booklets that come with the car.
Singapore exclusive offer
In Singapore, the purchase of a LEGO Technic Lamborghini Sián FKP 37 will also come with a minibuild of LEGO Lamborghini as gift while stocks lasts.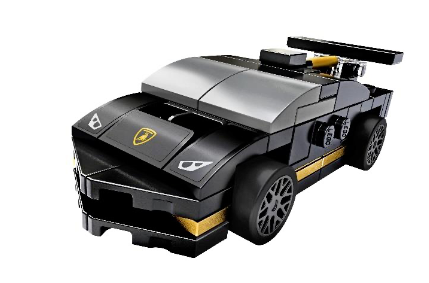 Additionally, there will also be a contest with each purchase of the LEGO Technic Lamborghini Sián FKP 37 in Singapore between 1st and 21st June 2020. Ten lucky winners will receive exclusive Lamborghini merchandise.
With a recommended retail price of S$549.90, the LEGO Technic Lamborghini Sián FKP 37 will be available directly from LEGO Certified Stores from 1st June, then in many global retailers from 1st August 2020.
Love LEGO? Read all about the Drive What You Love promotion here.