This is the first time the seven-seater Lexus LM is available in Singapore.
---
On Friday 6 October 2023, the new Lexus LM was launched at the Lexus Boutique at 33 Leng Kee Road. Also newly introduced was the Lexus VIP Lounge.
Ng Khee Siong, Interim Managing Director of Inchcape Singapore, said, "From the very onset, the Inchcape Singapore team has been wholeheartedly dedicated to creating exceptional experiences for all our valued customers."
"This is in line with Lexus' core principle of 'Pushing Boundaries', as we collectively redefine standards. The all-new Lexus LM represents the pinnacle of ride comfort, and we are delighted to introduce unparalleled Comfort, Control and Confidence to our prestige customers in Singapore. This is also paired with the Lexus VIP Lounge, a private suite exclusively designed to elevate our customer experience at our showroom."
Gracing the event was Lexus International LM Chief Engineer Mr. Takami Yokoo, who flew in from Japan for this launch. "The all-new Lexus LM was conceived with the concept of a mobile space where individuals can truly be themselves in comfort," Mr. Takami Yokoo said. Under the guidance of Mr. Yokoo, the Lexus LM was tailored to create a deluxe interior that is as relaxing as a living room with all the convenience of a productive mobile office – exemplifying the brand's pursuit of Making Luxury Personal. This high-end private oasis of relaxation brings forth the next evolution in luxury transport, reflecting Lexus' commitment to delivering exceptional experiences.
In keeping with the Lexus Omotenashi hospitality philosophy of welcoming and caring for guests as one would in their own home, Lexus Singapore unveiled the first-ever Lexus VIP Lounge. Designed as an exclusive space to accommodate privileged customers during previews and deliveries, the Lexus VIP Lounge offers a touch of personalised service, and access to the suite will be exclusively by invitation and appointment only.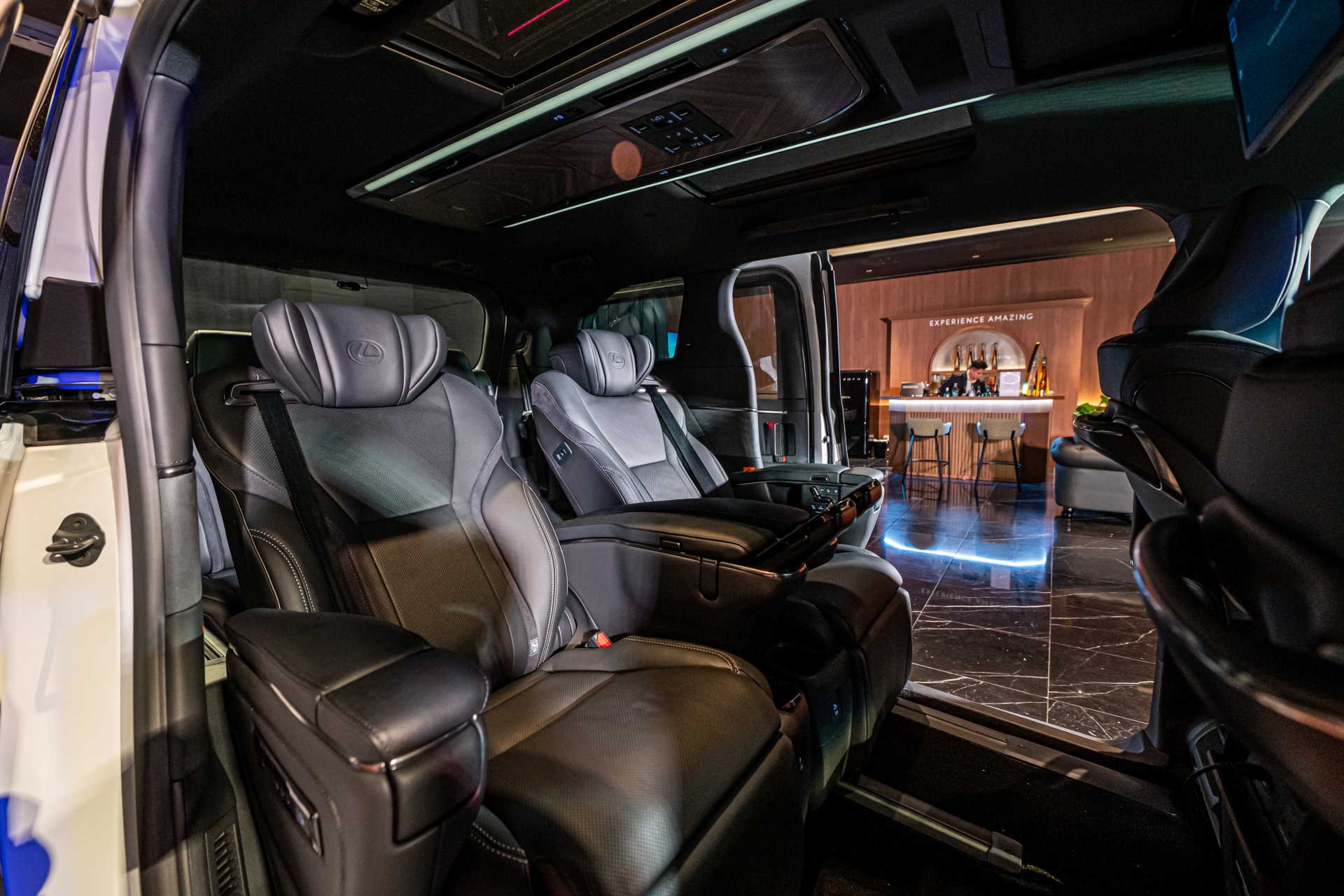 Built upon Toyota's GA-K platform and powered by a 2.5-litre hybrid engine that puts out a combined 247hp and 239Nm of torque, the LM 350h has been tuned for quietness and comfort of its occupants. To counter road noise around the tyres, the engine and its related mounts underwent precise tuning to reduce vibrations while acoustic glass was used to help reduce high-frequency wind noise.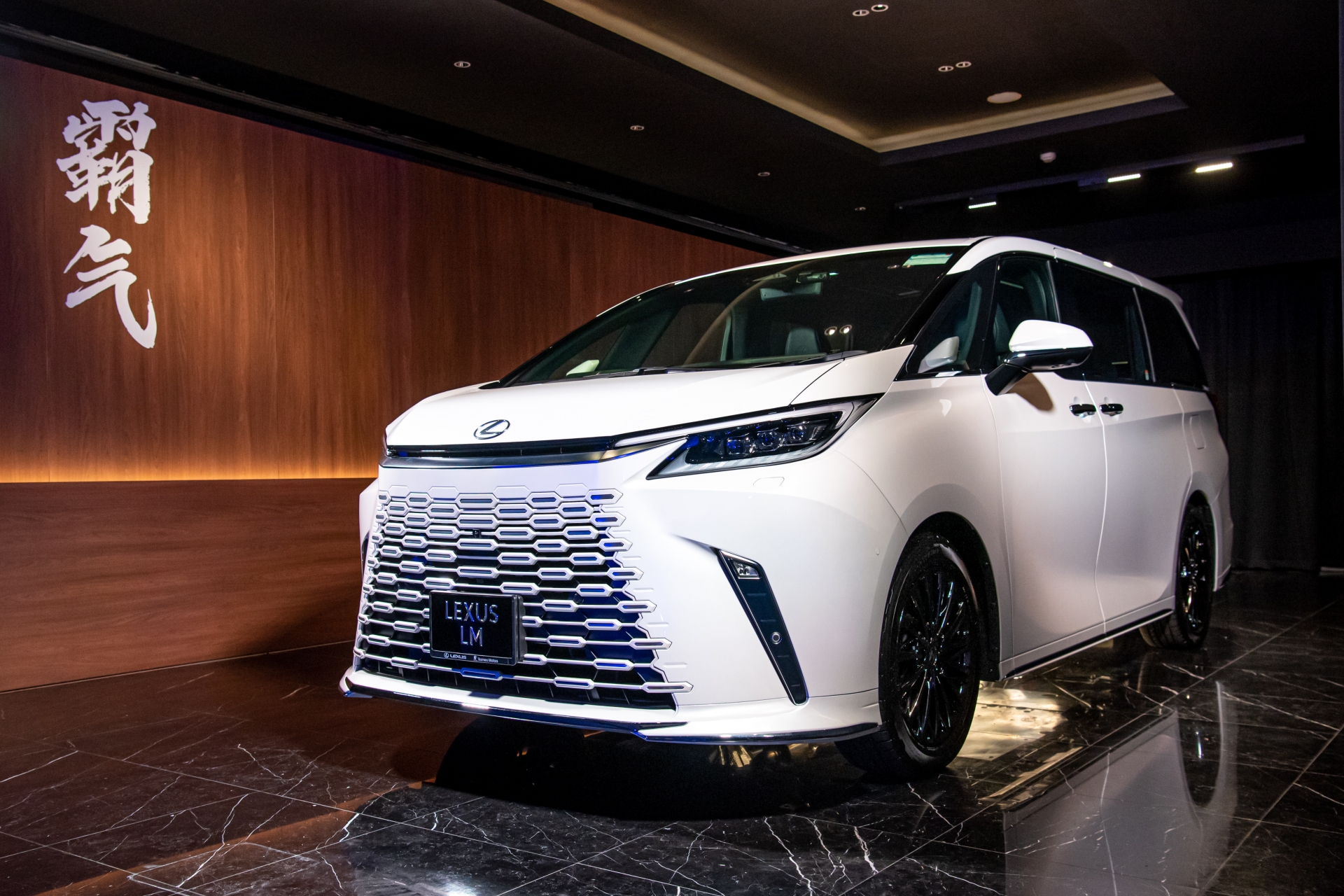 In a first for Lexus, the LM features an "AVS Suspension with Frequency-Sensitive Piston Valve" and "Rear Comfort" drive mode. The former combines an Adaptive Variable Suspension (AVS) actuator and a frequency-sensitive piston valve in the shock absorber to provide excellent ride quality regardless of speed, achieved by meticulously dampening and reducing vibration over a wide range of frequencies.
The latter enables an emphasis on rear-seat comfort through the dampening force characteristics of the AVS, while integrated control of the accelerator pedal and brake is said to reduce occupants' posture changes during acceleration and deceleration. We'll know more when we drive the LM.
The middle row features two captain's chairs for supreme comfort and VIP-ness. For example, "Rear Climate Concierge" is a one-stop integrated control that ensures the luxurious cabin environment is precisely controlled for elements such as air-conditioning, sunshades, ambient illumination and seat position.
The chairs themselves feature two types of shock-absorbing materials for gentle support from standstill to motion.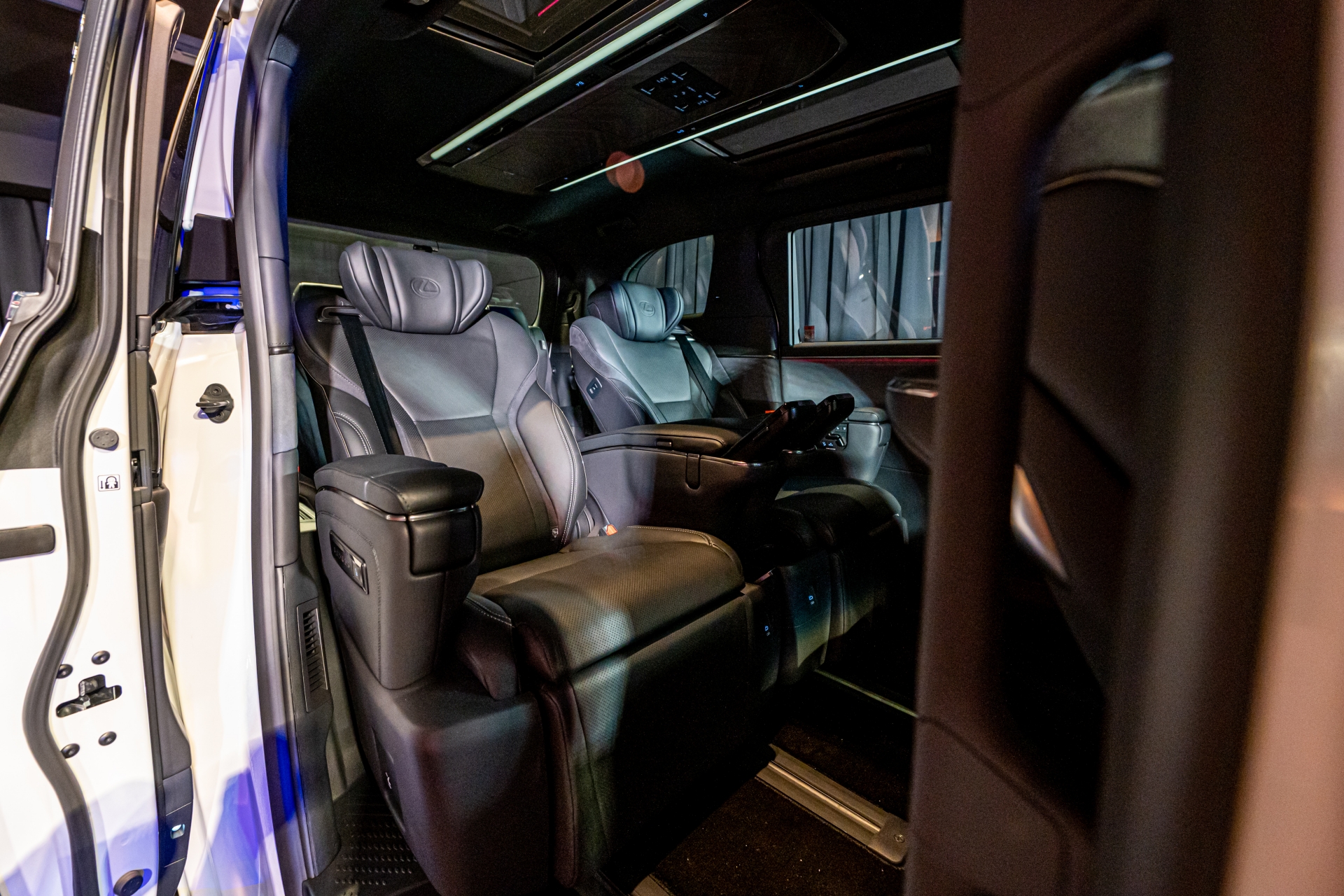 A 14-inch ceiling mounted high-definition rear screen, in combination with the bespoke Mark Levinson Reference 3D Surround Sound System with 21 speakers allow rear seat occupants to indulge in their favourite tunes or movies while on the move.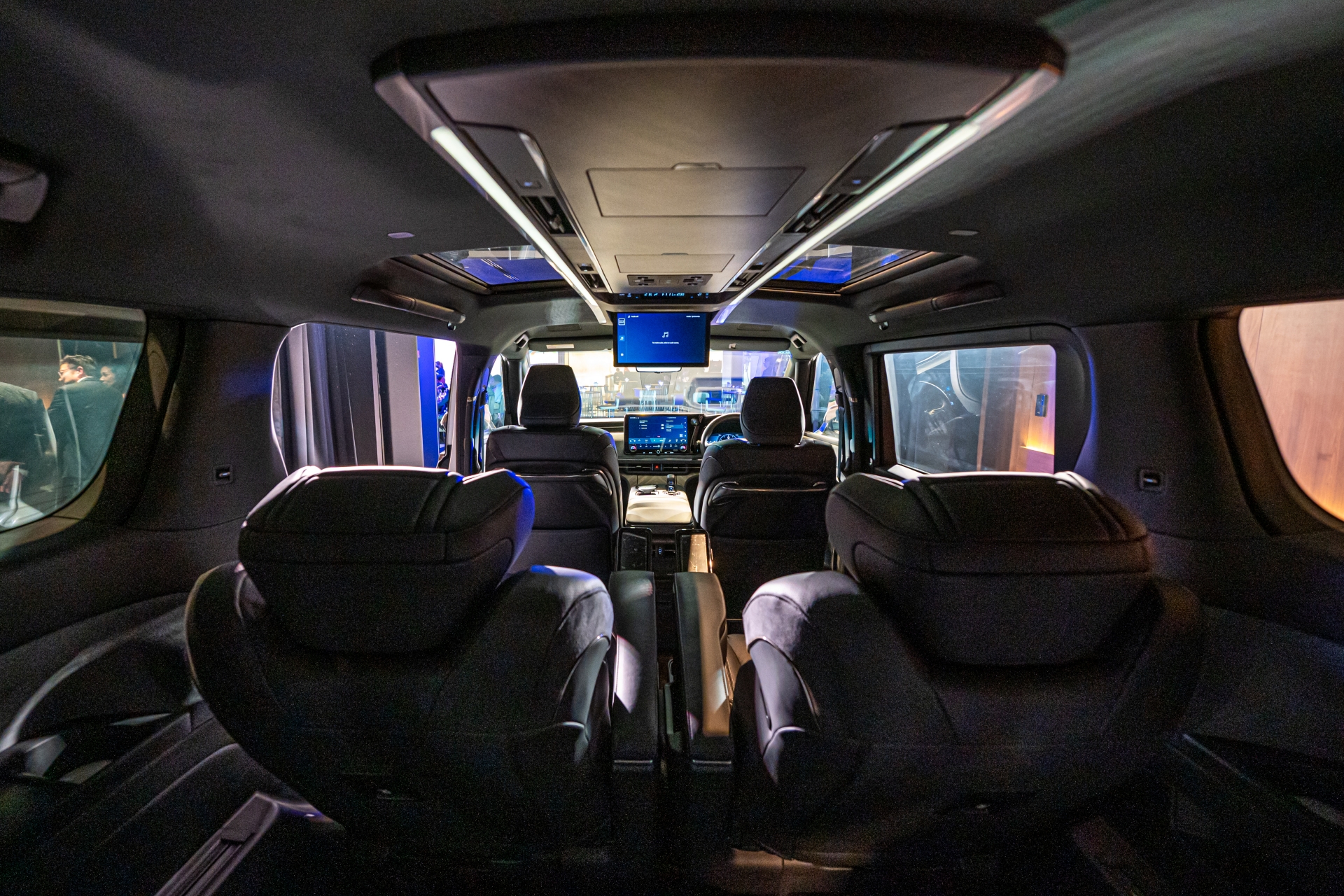 Furthermore, a panoramic roof with dual individual panoramic glass located just above the rear seats lends airiness to the cabin.
Passengers can control either of the roof windows or both effortlessly via switches on the front or rear overhead console and the rear multi-operation panel.
The Lexus LM 350h is priced from $510,800 without COE (accurate at the time of article). For more information, contact Lexus Singapore.
---
Read more automotive news at AutoApp, or check out our latest videos on Ignition Labs TV!