This National Day, we take a look at three made in Singapore products churned out by our Little Red Dot over the years.
---
Ask any foreigner, and they'll describe Singapore as a tiny red dot barren of natural resources. Unlike our neighbours — with Malaysian tin, Bruneian oil, and Indonesian coal — there's nothing much if you dig into Singapore's ground.
Even our founding father, the late Mr Lee Kuan Yew, knew and acknowledged that. He had a simple strategy: "to develop Singapore's only available natural resource: its people". Looking at the number of skyscrapers dotting Singapore's skyline, it's rather evident that his strategy worked.
Over 56 years of independence, revolutionary inventions from our people have put Singapore on the map. In recent years, brands like Razer and Secretlab have made the news after going global. But, here's three popular products that were (surprisingly) made on Singapore soil!
Creative Sound Blaster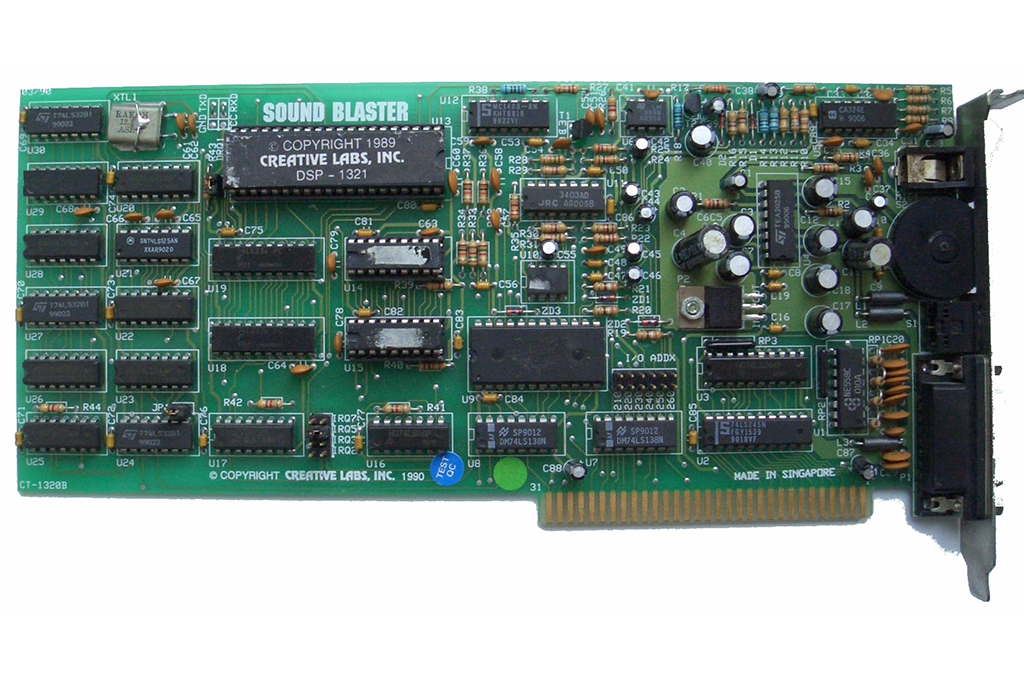 Sim Wong Hoo's Creative Technology revolutionised the way people worked and played using their personal computers. The once business-centric piece of technology changed, with the development of the Sound Blaster music synthesiser card.
The Sound Blaster stunned the world — and even Michael Jackson — at the 1989 COMDEX trade show in Las Vegas. For a device that only beeped, the Sound Blaster enabled not just music, but the reproduction of human voice. It turned out to be a runaway success, becoming the standard for computer audio.
Today, it's impossible to imagine a computer without the ability to output audio. What'll we do without YouTube, Spotify, or Netflix? The next time you watch a video or stream music, you'll know you have a Singaporean tech company to thank.
Trek ThumbDrive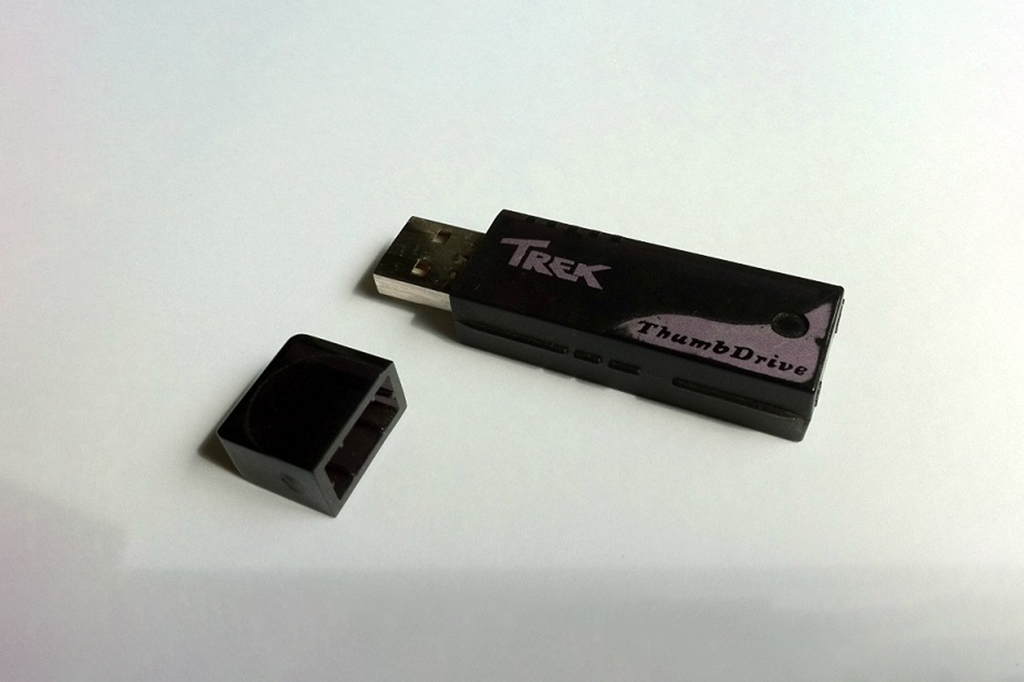 Thumbdrive, flashdrive, pendrive. Whatever you call it, you're bound to have used this convenient and affordable way to transfer files. Data transfer back then was limited to CD-ROM, floppy disks, or Zip drives, which were either costly and/or cumbersome.
Enter Trek 2000 with their ThumbDrive, unveiled to the world at the 2000 CeBIT international trade fair in Hanover. Not only was it a thumb-sized portable storage device, it offered plug-and-play convenience with no installation or cables required.
It's easy for us today to transfer movies — or even entire TV series — on this tiny little stick. It's rather fitting that such a massive impact is made by a tiny device, from a tiny country like Singapore!
Ford Cortina (and other cars)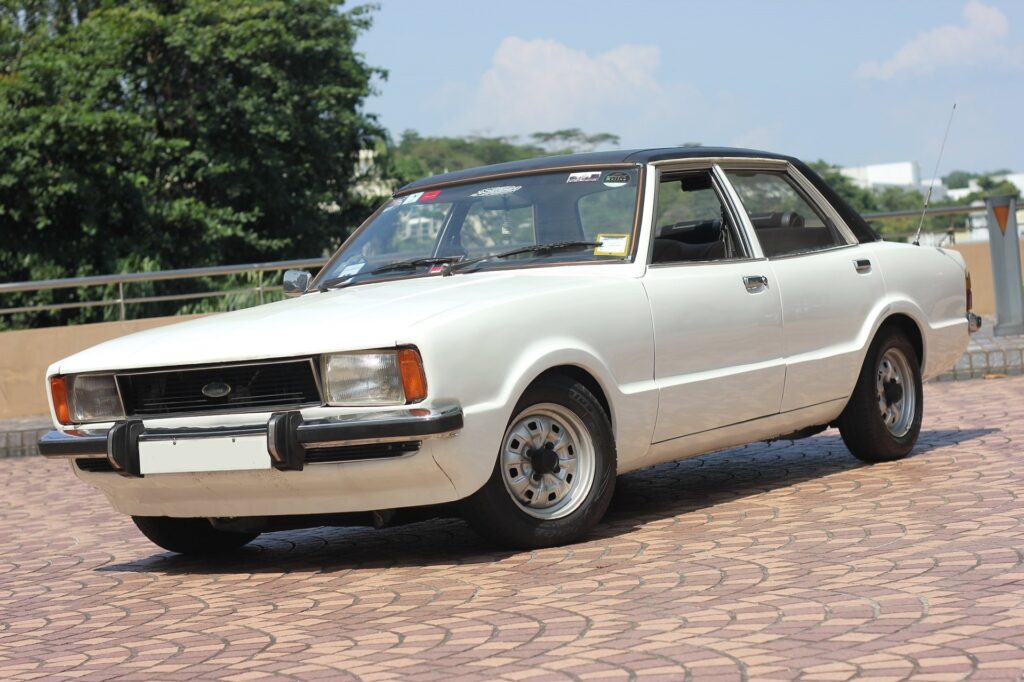 Today, Singapore is known as one of the most car-unfriendly places on Earth, but did you know that Singapore once had a significant car industry?
In 1926, Ford Malaya was set up to administer the distribution of Ford vehicles in Malaya, Burma (Myanmar), the Dutch East Indies (Indonesia), and Thailand, and also started a plant in a shophouse off Enggor Street which handled final pre-delivery touch-ups for imported Ford Model Ts.
True car assembly in Singapore began in 1929, when Ford expanded operations and moved into a warehouse along Prince Edward Road. Such a facility proved advantageous when imports were disrupted at the outbreak of WWII in Europe in 1939, during which Fords captured 80% of Malaya's car market. To meet this demand, the company built the Ford Factory we know today in 1941, which churned out car bodies for a grand total of two months before war arrived at our doorstep and the British took over the factory to assemble fighter planes. Talk about bad timing!
During the 1960s, more brands established car assembly presences here, including Volkswagen, Mercedes-Benz, Morris, Austin, Renault, Vauxhall and Chevrolet, but that all came to a halt by 1980, when the government ended tariff protections for locally assembled vehicles. Somewhat fittingly, Ford neatly bookended Singapore's car industry when it closed its factory doors in June that year.
The Ford Cortina Mk4 you see above is possibly one such made-in-Singapore car, and has been family-owned since it was delivered in January 1979!
---
This National Day, why not celebrate Singapore's hawker culture by dabao-ing from one of these 5 makan places with easy parking?