The Alphard-sized EV promises premium comfort and features.
---
Electric Vehicles (EVs) now seem to come in all shapes and sizes. However, if you want an EV that seats more than five occupants, your options are pretty much limited to models built on commercial van platforms. Examples include the Mercedes-Benz EQV 300, and the Opel Zafira-e Life.
Those accustomed to the car-like drivability of Multi-Purpose Vehicles (MPVs) such as the Honda Odyssey or Toyota Alphard for example, may find the aforementioned EV people movers a little unwieldy in tight parking spaces and not as refined as a sedan at expressway speeds.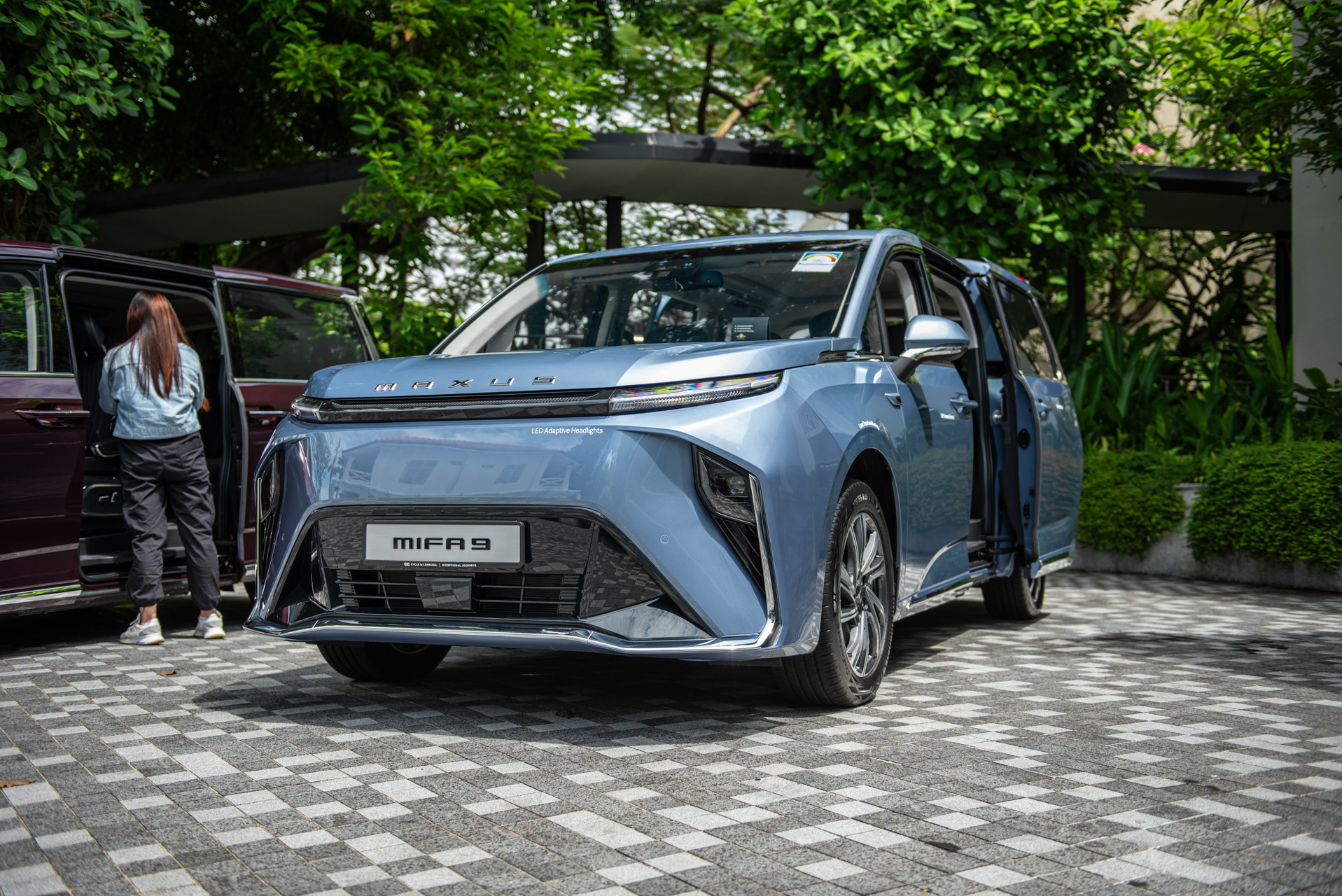 This is set to change however with the launch of the Maxus MIFA 9. Built on a passenger car rather than a commercial vehicle platform, the MIFA 9 is designed to be a premium electric MPV.
The next big thing
If size matters to you, the MIFA 9 has impressive dimensions. This EV measures an impressive 5,300mm in length, 2,000mm in width, and stands tall at 1,840mm. Put into context, it is even larger than the renowned Toyota Alphard in most dimensions, boasting a generous 3200mm wheelbase, a whopping 200mm more than its Japanese counterpart.
Stepping inside the MIFA 9, you'll immediately notice a significant leap in material quality. The interior exudes a sense of luxury.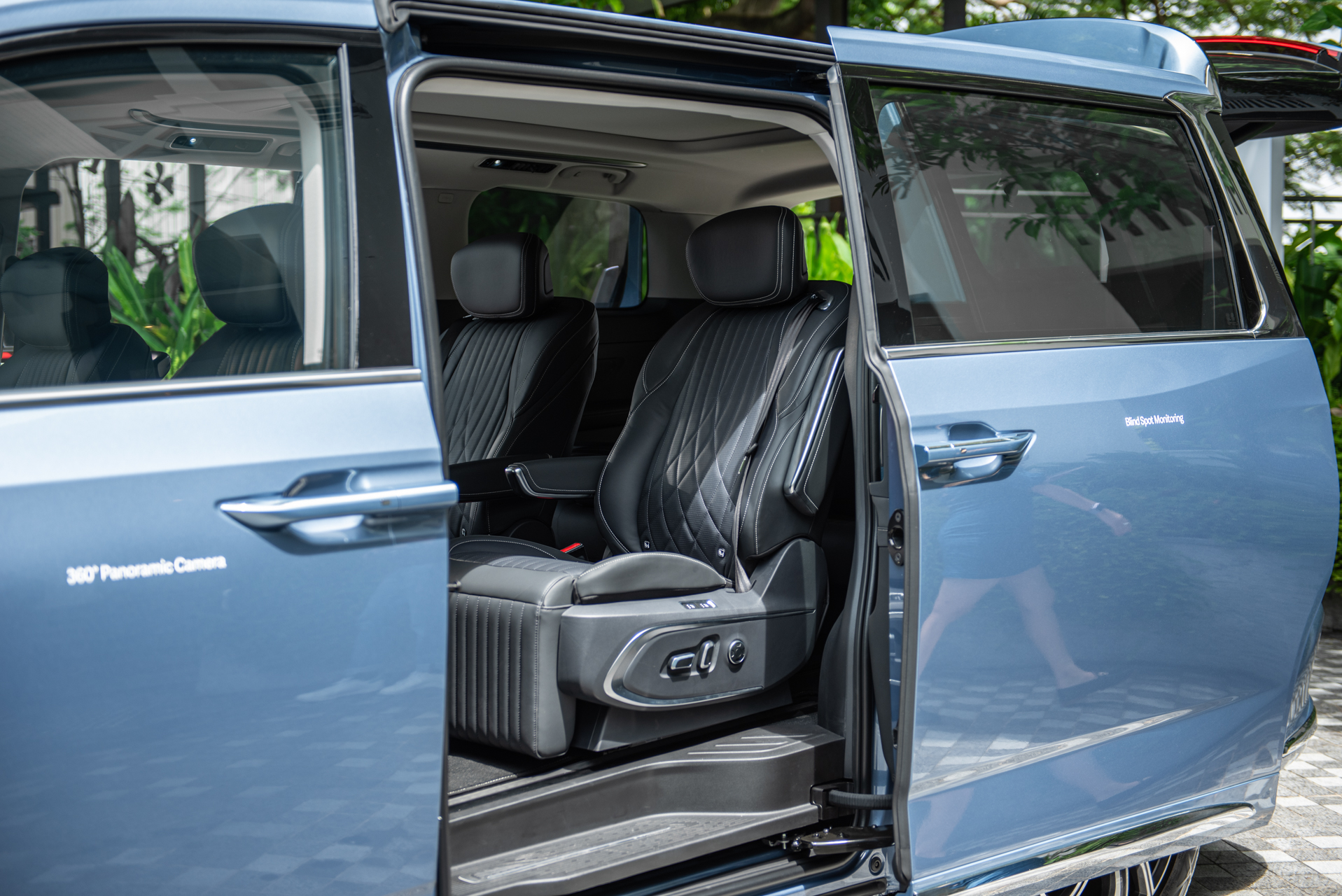 Passengers in the middle row, for example, are treated to electrically-adjustable captain's chairs with heated and cooling ventilation. Aural entertainment comes by way of an 8-speaker JBL system.
The digital dashboard, however, steals the show, featuring a 7-inch instrument display that provides all the essential information at your fingertips. The centrepiece of the cockpit is a 12.3-inch infotainment screen that supports both Apple CarPlay and Android Auto. Seamless connectivity? Check.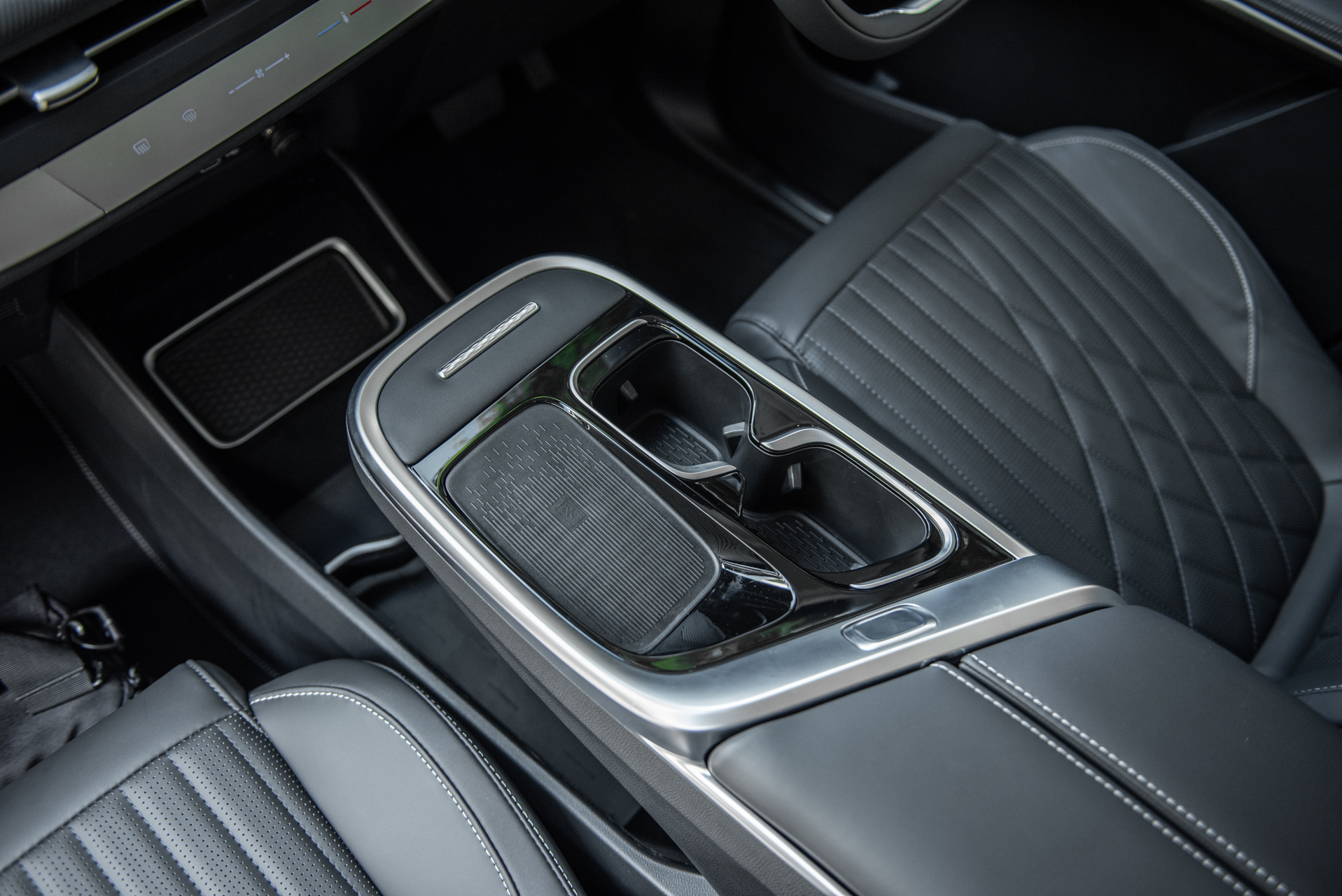 And if you're in need of a power boost for your mobile devices, the MIFA 9 comes equipped with a generous number of USB outlets scattered throughout the cabin. Front occupants, on the other hand, can revel in the convenience of a wireless mobile device charger. It's the little things that make a difference, right?
Range, power and charging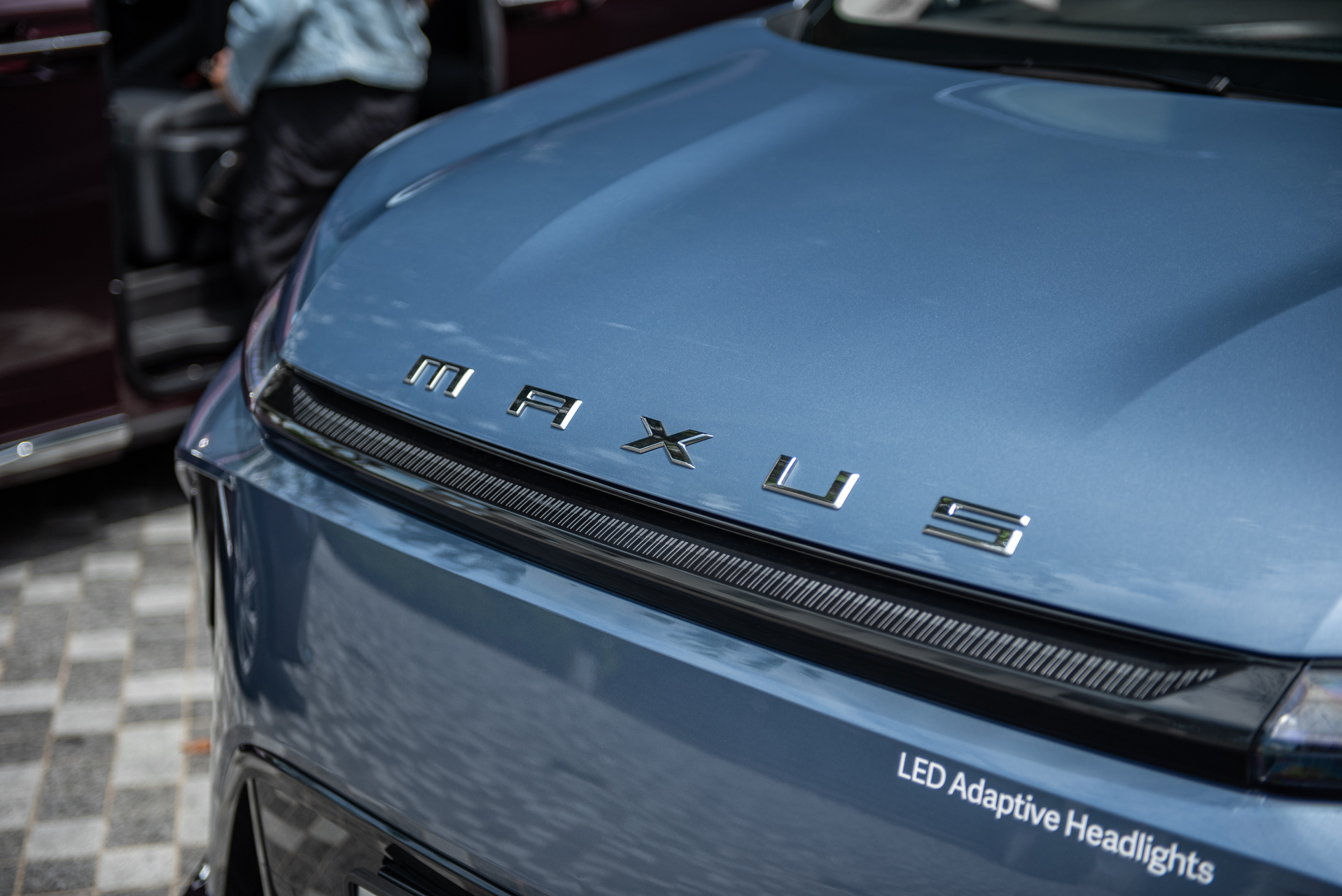 Equipped with a 90kWh battery, it boasts an impressive travel range of 435km, ensuring you can embark on long journeys without worrying about running out of juice. And if time is of the essence, the MIFA 9 supports fast charging, allowing you to top up the battery from 30 to 80 per cent in a mere 30 minutes. For a full charge from 5 to 100 per cent using an 11kWh AC charger, it takes approximately 8.5 hours.
What about the powerhouse?
Powering its front wheels is a motor churning out 180kW (245hp) and 350Nm of torque. It can go from 0 to 100km/h in just 9.2 seconds. And if you're craving a taste of adrenaline, it can reach a top speed of 180km/h.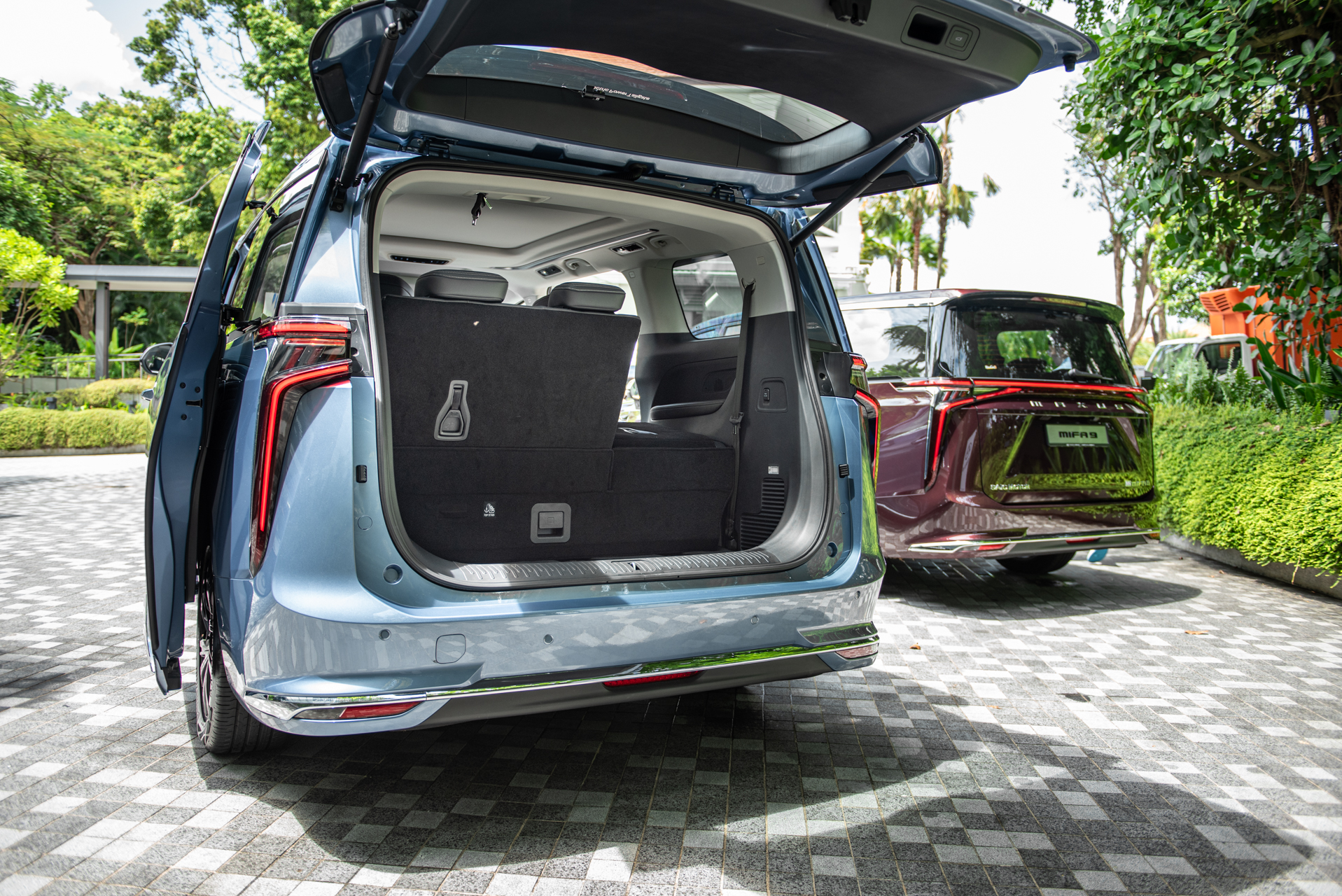 Apparently an acronym for Maximum, Intelligent, Friendly and Artistic, the MIFA 9 was unveiled to the media on 7 July by the official dealer, Cycle & Carriage, the China-made MPV is priced at $282,999 with COE.
In the coming months, a higher-spec'd version will be on sale for $302,999 with COE. Additional equipment on the latter is said to include a flip-down entertainment screen for the rear seated passengers and Nappa leather are among the highlights.
Photo Credits: Sean Loo (@auto.driven)
---
Read more automotive news at AutoApp, or check out our latest videos on Ignition Labs TV!