If you're not fond of eating your greens, that's OK! These nature hangouts are another kind of green that're also great for your health.
---
Have you been feeling restless or unmotivated lately? Taking a breather occasionally is important for both our physical and mental health. One study has shown that spending time in nature can help reduce stress, anxiety and depression. For a small country, Singapore has no shortage of hiking trails and parks that make great destinations for exercise and relaxation.
Why not take a drive to one of Singapore's numerous nature spots for some exercise? Unmask, unwind, and immerse yourself in the greenery for a relaxing experience. A good brisk walk or climb up a hill would do wonders for your well-being and health. Check out these hiking trails that will surely get you some peace of mind, if not exercise.
While outdoors, remember to always practise good hygiene and wear a mask when you are not exercising.
Finally, don't forget to pack some water to stay hydrated, insect repellent to keep the bugs away, and bags for your own trash!
Tips
Before visiting any of these parks, check the crowd levels at these venues on the Safe Distance @ Parks website.
For botany enthusiasts, download a plant identification app to learn more about the different species found in Singapore. (App Store / Google Play)
Alternatively, you can visit NPark's database of the flora and fauna found in Singapore, Flora Fauna Web.
31 Riverside Road, Singapore 730000
At 27 hectares, Admiralty Park is the largest park in Singapore's northern region. With facilities including playgrounds and open lawns, the park is an ideal place for family outings and gatherings (but in groups no larger than five for now, please).
Twenty hectares of the park is dedicated to secondary forest, mangrove, riverine and open grassland habitats. Explore the park as you unwind, and keep your eyes peeled for interesting flora like the Putat Kampung Tree and the Hedgehog Rattan, an increasingly rare plant in Singapore.
Opening Hours
Open 24 hours daily
Lighting hours: 7:00pm – 7:00am (no lights in the forested area after dark)
Parking
Sakura International Buffet Car Park, 31 Riverside Rd
Hindhede Dr, Singapore 589318
Bukit Timah Nature Reserve is perhaps one of the most iconic nature spots in Singapore. Many of us would have (fond or not-so-fond) memories of school trips and training camps that had us trek up to the hill's peak. If you're looking to burn some serious calories while getting out of the house, Bukit Timah Hill might just be for you.
Not only is Bukit Timah Hill the highest hill at 163m, it is also one of the few remaining primary rainforests left in the country. Like many other tropical ecosystems, Bukit Timah is home to a rich biodiversity. The ASEAN Declaration on Heritage Parks lists Bukit Timah as one of its 35 protected regions.
Opening Hours
7:00am – 7:00pm daily
Parking
Visitor Centre
Free parking: 7:00am – 7:00pm daily (No overnight parking)
601 Island Club Road, Singapore 578775
The Central Catchment Nature Reserve is the largest of all nature reserves in Singapore consisting of over 2,000-hectares of primary forest. You might also know it colloquially as MacRitchie Reservoir, one of Singapore's seventeen, and also its oldest reservoir. A 20-kilometre network makes up the MacRitchie Trails, where you may be lucky enough to have some animal encounters! Just be sure not to feed the macaques.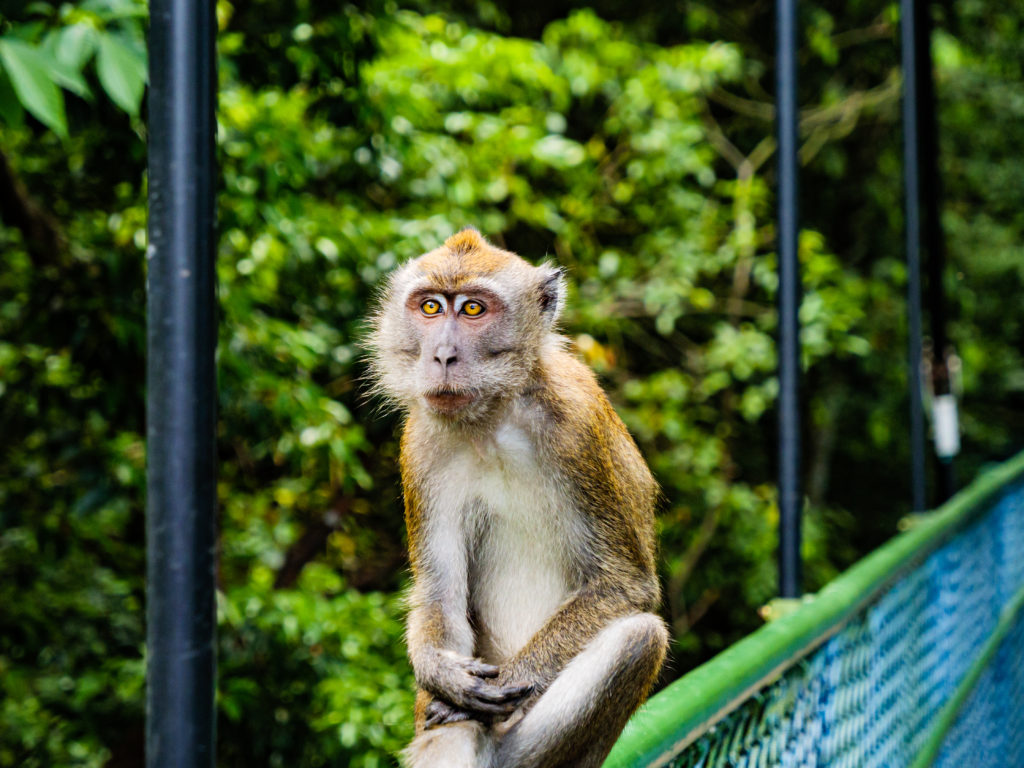 While the Central Catchment Nature Reserve and Bukit Timah Nature Reserve used to be one contiguous forest, the Bukit Timah Expressway (BKE) now divides the two areas. The two reserves have since been reconnected by the Eco-Link@BKE which allows animals to cross between the two areas. Public access to the bridge is restricted.
Opening Hours
7:00am – 7:00pm daily
Parking
Venus Drive Carpark
Free parking: 7:00am – 7:00pm (no overnight parking)
Chestnut Avenue, Singapore 679514
If you're more of a cycling enthusiast, you'd be happy to hear that Chestnut park has its own dedicated mountain biking trail away. You won't have to worry about accidental collisions with hikers. Do watch out for any animals that might cross your path, though, as you probably don't want to turn them into roadkill!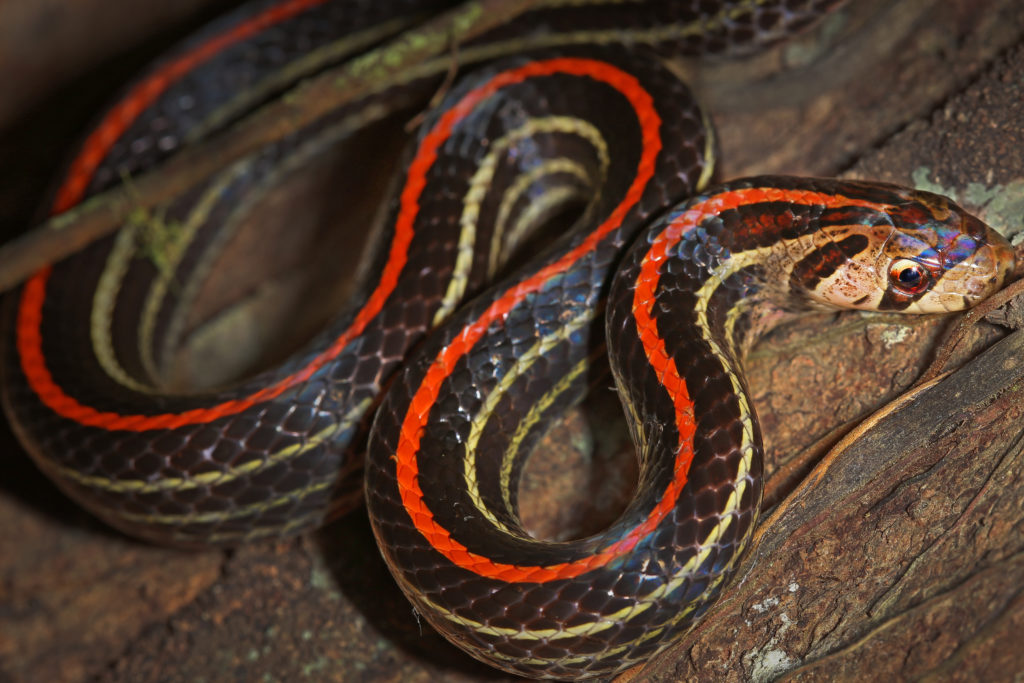 You might want to bring a pair of binoculars too, as bird watching is also one of the recommended leisure activities to try at Chestnut Nature Park. Just try not to cough or sneeze at the inopportune moment.
Opening Hours
7:00am – 7:00pm daily
Parking
Chestnut Nature Park, 201 Chestnut Ave
Free parking: 7:00am – 7:00pm (no overnight parking)
Punggol Promenade Nature Walk, 829325
Another site ideal for bird watching is Coney Island Park, located near the Punggol Promenade Nature Walk. You may spot a flock of parakeets whizzing through the forest canopy, or possibly discern a Baya Weaver's nest tucked away in Acacia trees.
Sustainability fanatics will be pleased to know that many of the park's seats, signs, benches and boardwalks are recycled and made from uprooted Casuarina trees. Feel the wind on your cheeks by enjoying a bicycle ride through the island park via the Coney Island Park Connector.
Opening Hours
7:00am – 7:00pm daily (gates will be closed after 7:00pm)
Parking
Coney Island East Entrance, West Entrance
Junction of Kampong Bahru Road and Telok Blangah Road, 099448
Many of us will remember Mount Faber Park first for the cable car rides that cross into Sentosa Island. However, did you know that Mount Faber Park is also one of the oldest parks in Singapore? The park is covered mainly with secondary rainforest that helps stabilise the terrain, especially during our monsoon months.
In addition to many lookout points that will gift you a stunning view of the southern end of Singapore, you can also learn more about some local historical events at Faber Point, the highest point of the park. Why not try catching the sunrise one of these days?
Opening Hours
Open 24 hours daily
Parking
Mount Faber Park, 109 Mount Faber Road
60 Pasir Ris Drive 3, Singapore 519497
Hide away from the sun and step into the cool and still air of the mangrove swamp located at Pasir Ris Park. You might want to walk instead of cycling or pushing your bike along, lest you scare away any mudskippers that prefer to hide in plain sight. Be on the lookout for monitor lizards too. These naturally shy creatures won't attack unless provoked, so be sure to keep a safe distance from them.
If you follow the trail of the mangrove swamp that grows alongside Sungei Tampines, you'll eventually arrive at a three-storey bird watching tower ideal for observing and photographing the swamps feathered inhabitants.
Opening Hours
Open 24 hours daily
Lighting Hours: 7:00pm to 7:00am daily (lighting not available along the mangrove boardwalk)
Parking
Pasir Ris Park Carpark B, Pasir Ris Drive 3
301 Neo Tiew Crescent, 718925
The Sungei Buloh Wetland Reserve is another of 35 protected regions under the ASEAN Declaration on Heritage Parks. The 202-hectare of mangroves, mudflats, ponds and forests, providing an even larger sanctuary for the flora and fauna that call it home, including a certain Estuarine crocodile.
The park is also well known as a popular stopover site for migratory birds, so you might just get the chance to spot some species not native to Singapore.
Opening Hours
7:00am to 7:00pm daily (entering or remaining in the nature reserve after 7pm is not allowed)

Note: The Mangrove Gallery at the Wetland Centre and Nature Gallery at the Visitor Centre are closed from 7 April to 4 May 2020 (dates inclusive) in line with the Ministry of Health's advisory to minimise further spread of COVID-19.
Parking
Visitor Centre, 60 Kranji Way
Free parking: 7:00am – 7:00pm (no overnight parking)

Wetland Centre, 301 Neo Tiew Crescent
Free parking: 7:00am – 7:00pm (no overnight parking)
---
Feeling hungry after that workout? Check out some of our favourite makan places!
Our app is officially launching REALLY soon! Follow us on Facebook, Instagram, and Telegram for the latest updates!