The ultimate performance saloon (and coupe) icon returns, with 510hp, all-wheel drive, and rather challenging looks
---
There's no amount of sugar coating or word mincing that can really soften the visual assault of these images, so we'll just get straight to the point: yes, this is really what the new BMW M3 and M4 look like, and no, we don't really want to believe it either.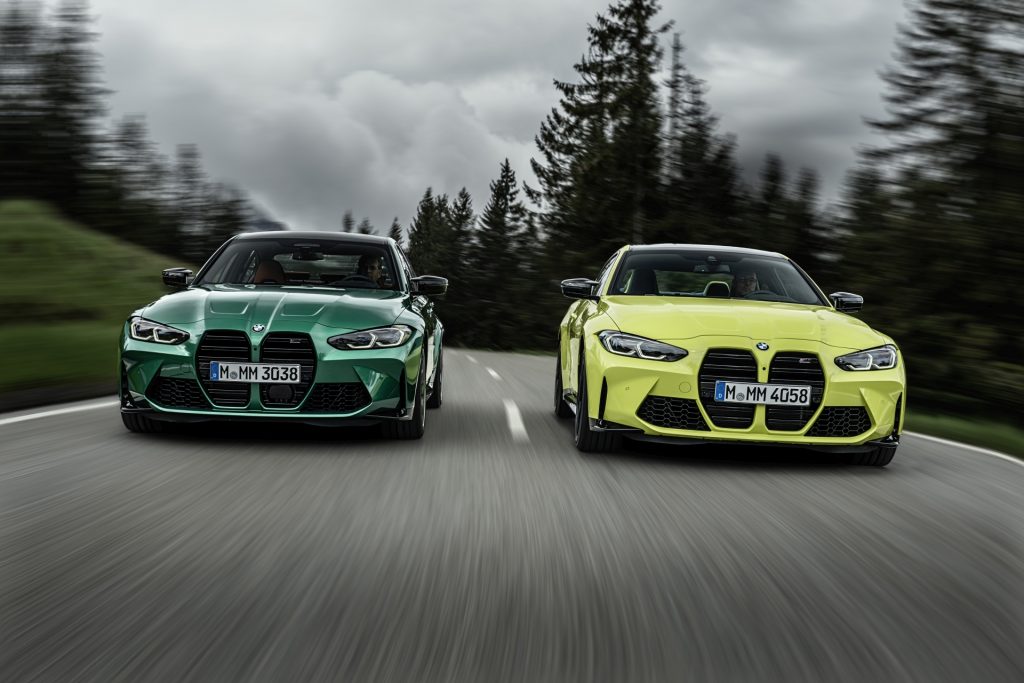 We're not too shocked about the M4, since we've had plenty of time to (unsuccessfully) adjust to the 4 Series' new appearance since it debuted in concept form a year ago.
But given that the regular 3 Series is a conventionally handsome looking car, the decision for the same nose to adorn the M3 is as big a slap to our own faces as the massively oversized vertical grilles are a slap to the philosophy of evolutionary design.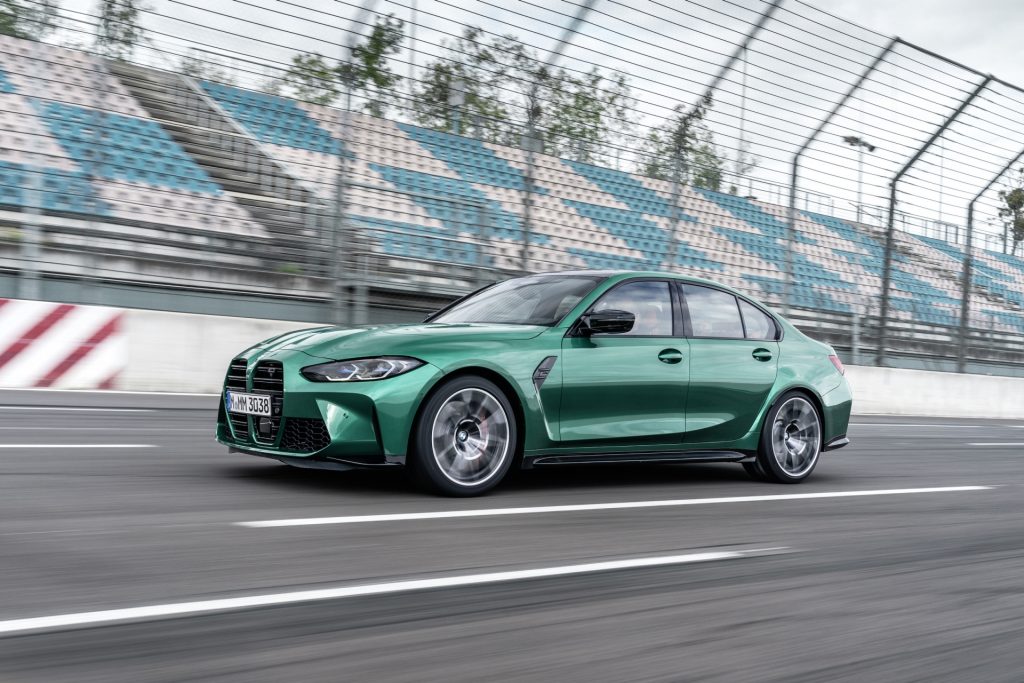 But enough ranting. The AutoApp team collectively has enough opinions about the new M3/M4 to devote a whole article to, but as they say, beauty is in the eyes of the beholder, and a quick trawl through forum pages reveals that incredibly, there are people that say they like the new design. You judge for yourself.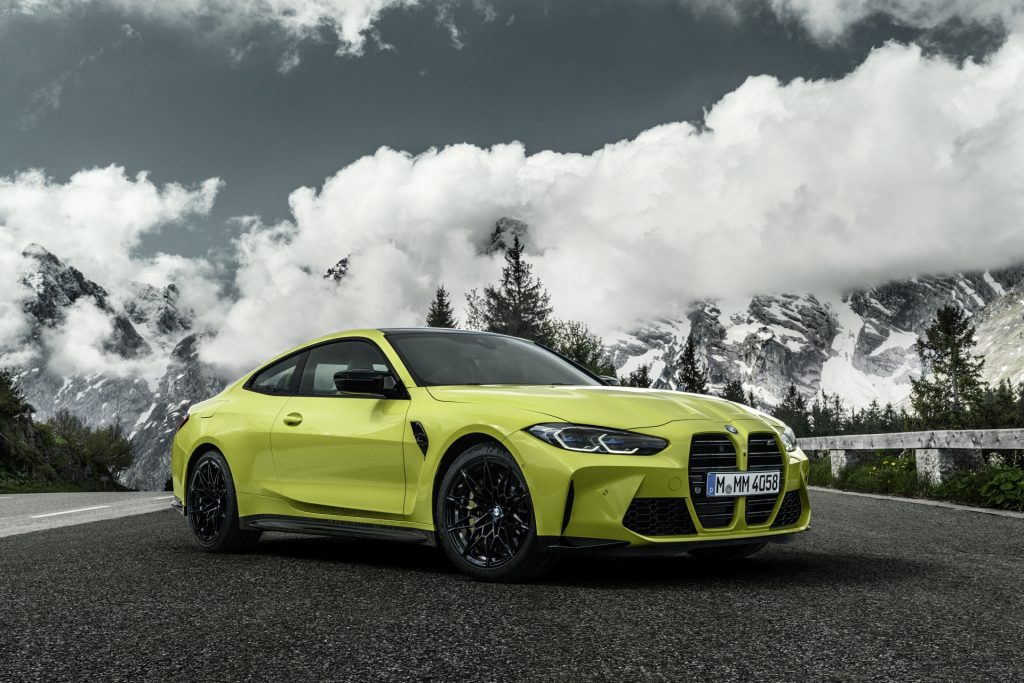 The good news is that once you get past the front end, practically everything else about the pair is eminently likeable. Up top, there's a carbon roof that's become de rigeur for BMW M cars of late, while at the back there are massive diffusers and quad-tailpipes with active exhaust valves.
In between, you'll find staggered wheel setups (19-inch front/20-inch rear as standard) as well as aggressively swollen wheelarches (particularly so for the M3, because the 3 Series originally has a narrower body shell than the 4).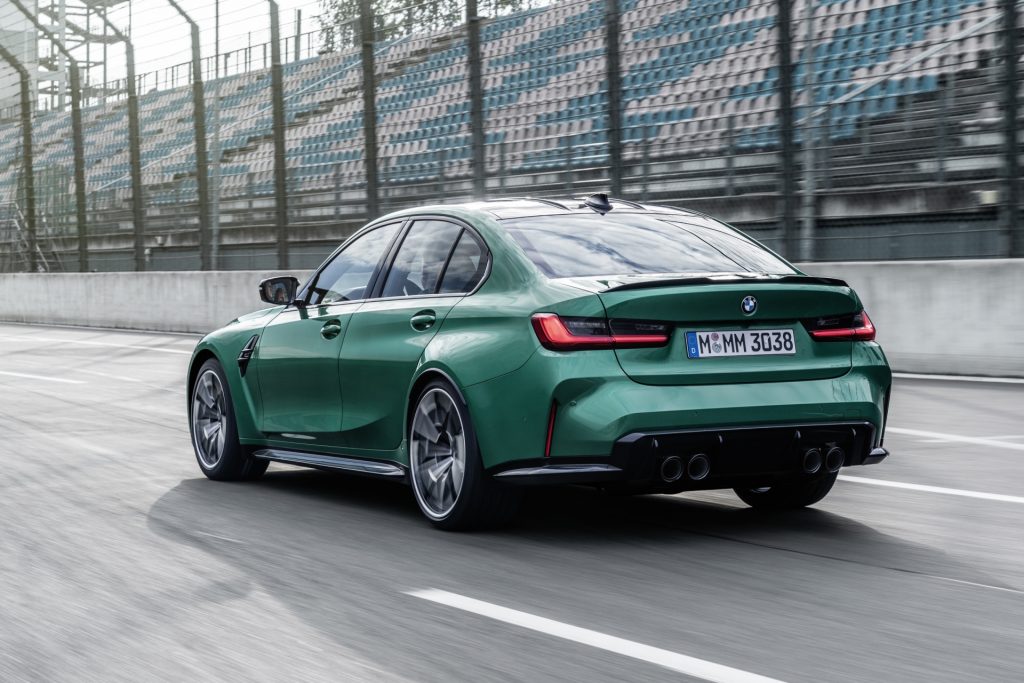 Unusually, three powertrain configurations will be available for each car, all using the new S58 3.0-litre twin-turbo straight-six that debuted in the X3M and X4M. The good news is, there's a "Goldilocks" option for purists – six-speed manual, rear-wheel drive, and 480hp. The bad news is, if even stick shift-friendly UK isn't getting this version, then it's unlikely that manual-hating Singapore will. 🙁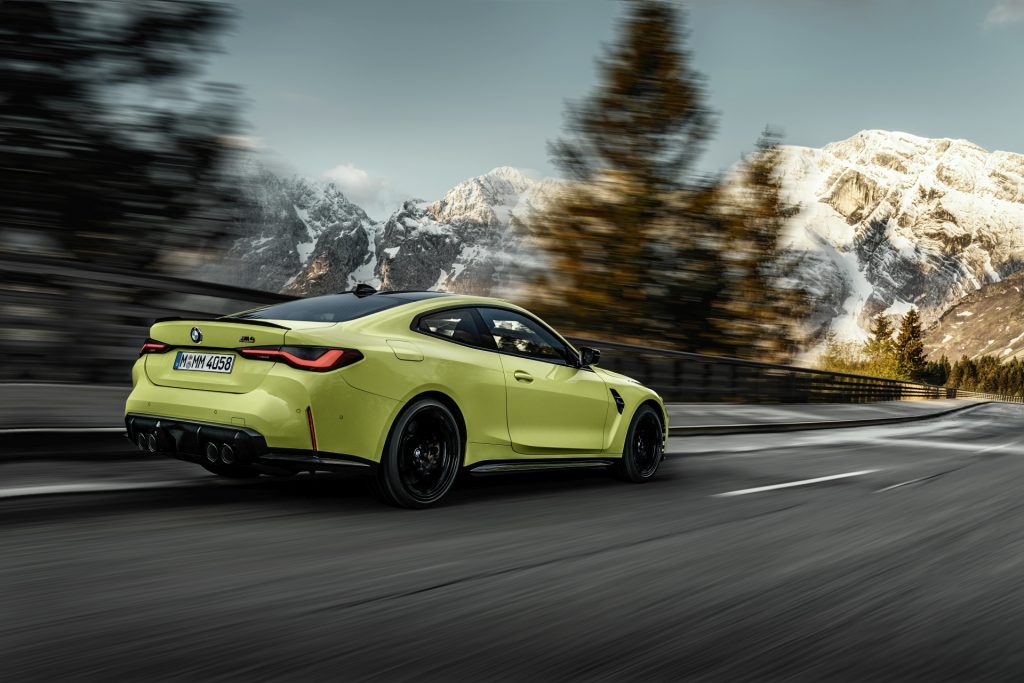 Far more likely for us are the M3 and M4 Competition, with a 510hp/650Nm version of the same engine, that revs to 7,200rpm. It'll be available in either rear-wheel drive or rear-biased all-wheel drive (with a tyre-smoking full rear-drive mode, just like the BMW M5), but mated only to an eight-speed ZF automatic gearbox.
0-100km/h and 0-200km/h times of 3.9 and 12.5 seconds respectively leave the rear-drive M3 and M4 Competition on a level pegging with their chief rivals, the Alfa Giulia Quadrifoglio and Mercedes-AMG C63 S, although the M xDrive variant (to debut in the middle of next year) will be even faster still. As ever, 250km/h is the standard top speed, although that can be upped to 290km/h with the M Driver Professional package.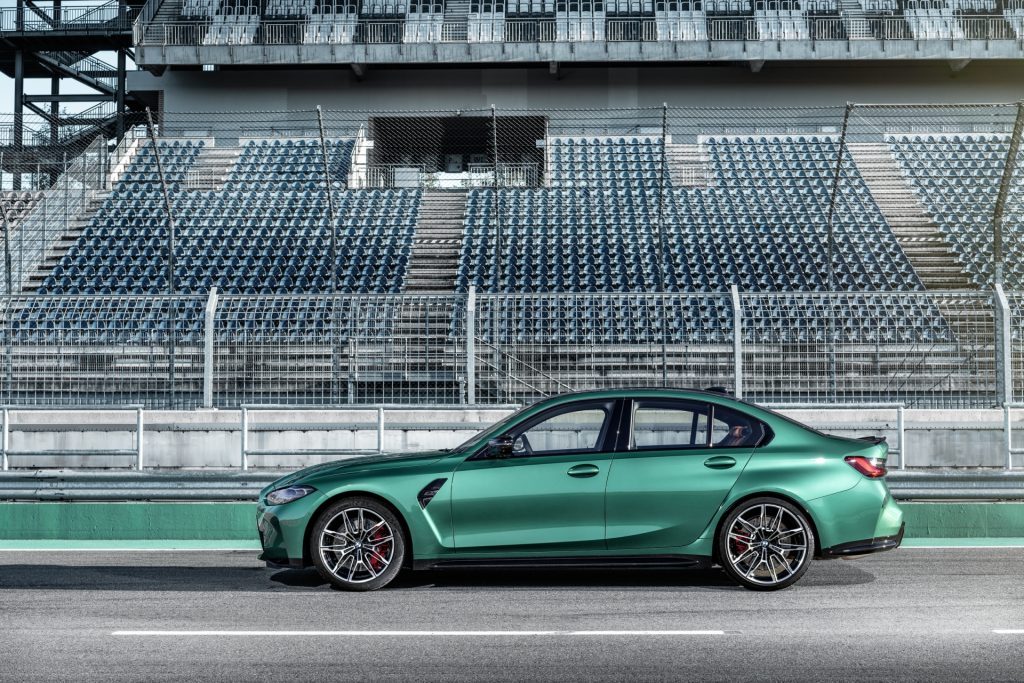 In addition to a whole host of chassis bracing, increased tyre and track widths, and adaptive suspension to make the pair handle like M cars should, there's also a near endless amount of configurability to tweak the driving experience to your heart's content: three settings for the dampers, two for steering weight, three for the gearshift intensity, two for the brake pedal feel, and ten settings for the traction control. If you're an indecisive or fickle-minded sort of person, well, good luck to you.
And if you're the bragging sort (or a gamer), there's also a lap timer which is able to tell whether your current lap in progress is faster or slower than your personal best, and even an M Drift Analyzer (yes, really) that records the duration, line and angle of your tyre-smoking antics and awards a star rating to your efforts. Almost makes you wish for a gamepad rather than a steering wheel…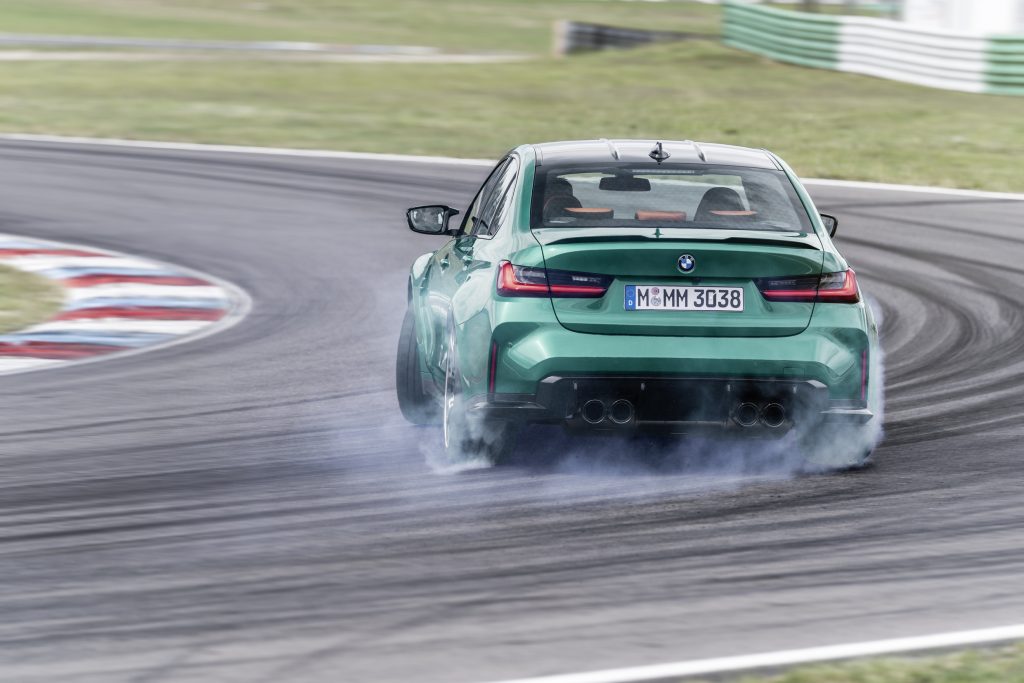 The rest of the cabin is pretty much as you'd expect, with the 3/4 Series dashboard spiced up with M-specific graphics for the instrument display, red M1/M2 preset buttons on the steering wheel, a unique gearlever, a red starter button, and plenty of adventurous leather colour options to choose from.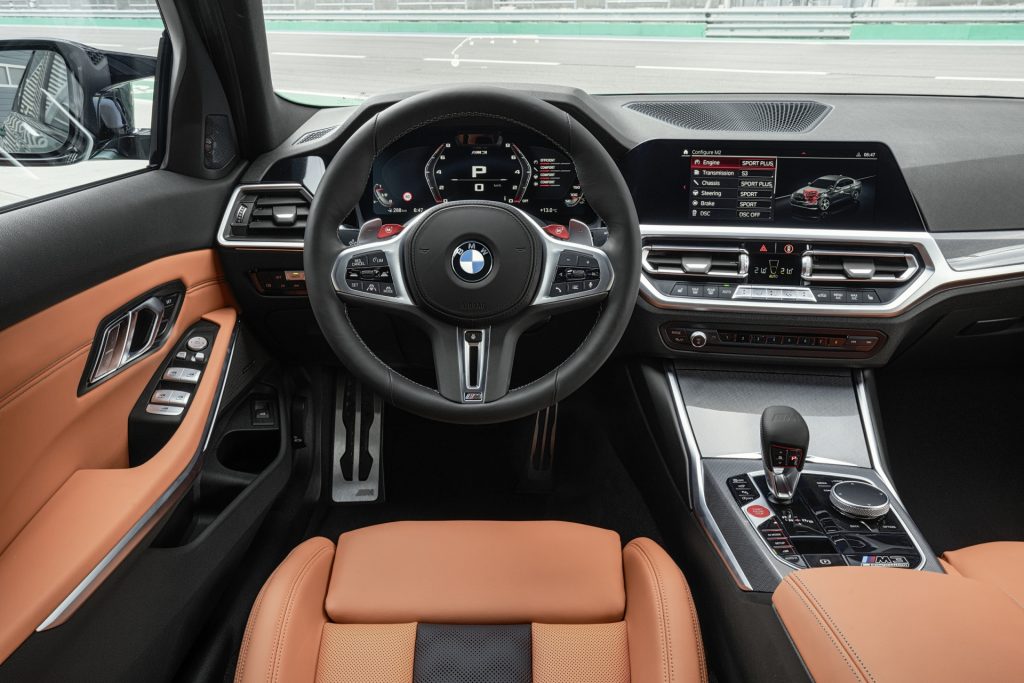 The final tasty bits of the M-flavoured puzzle are the snazzy new M Carbon bucket seats, which apparently save 9.6kg over the standard M Sports seats. They have a bump in the leading edge of the seat base that is supposed to help facilitate the installation of a five-point racing harness, although how comfortable that large wedge of leather and carbonfibre will be for your man bits in daily driving remains to be answered.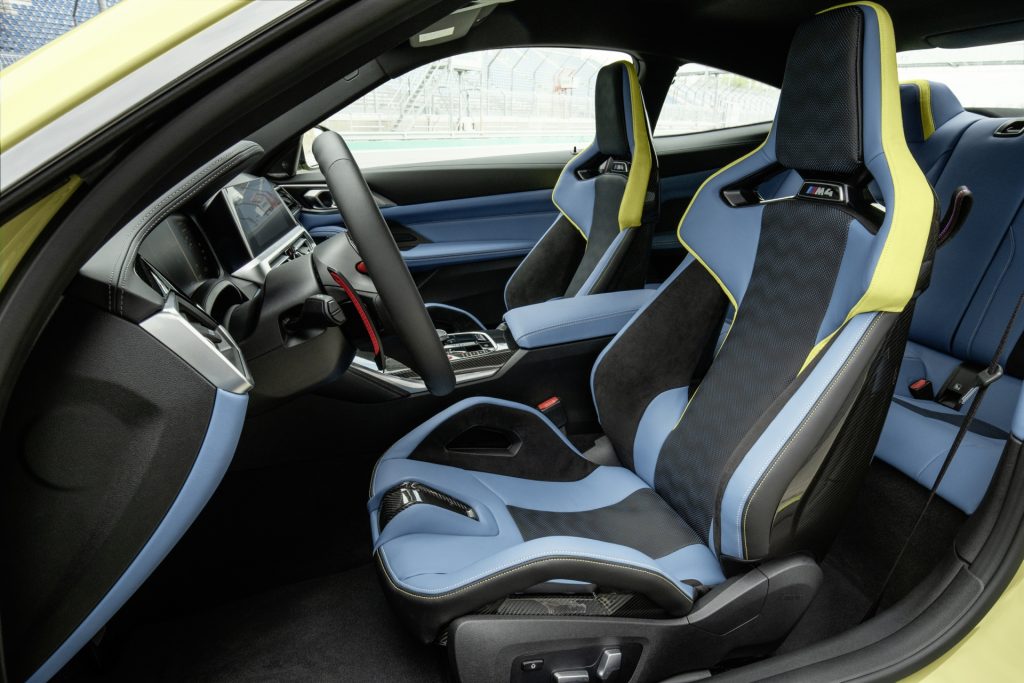 In addition to the sedan and coupe you see here, BMW has confirmed that an M4 Convertible will follow, as well as the bodystyle we're most excited about, the first-ever official M3 Touring. By all accounts it'll have the same unfortunate mid-00's Michael Jackson nosejob, but at least you won't have to look at it while you're driving, right?