The new Porsche Cayenne debuts with a new digitised cockpit, a new chassis system and innovative high-tech features.
---
This isn't your run-of-the-mill refresh; as Michael Schatzle, Vice President of the Cayenne product line at Porsche, puts it, "It's one of the most extensive product upgrades in the history of Porsche."
Now, at first glance, you might think, "Hold on, this looks just like the old Cayenne!" But here's the thing: let's zoom in and take a closer look.
The first sign of change? Those new headlights. Porsche equipped the Cayenne with Matrix LED headlights as standard, with the option of upgrading to HD Matrix headlights. These four-module arrays add a touch of sophistication to the front end, a design tweak that's making waves across the Porsche lineup.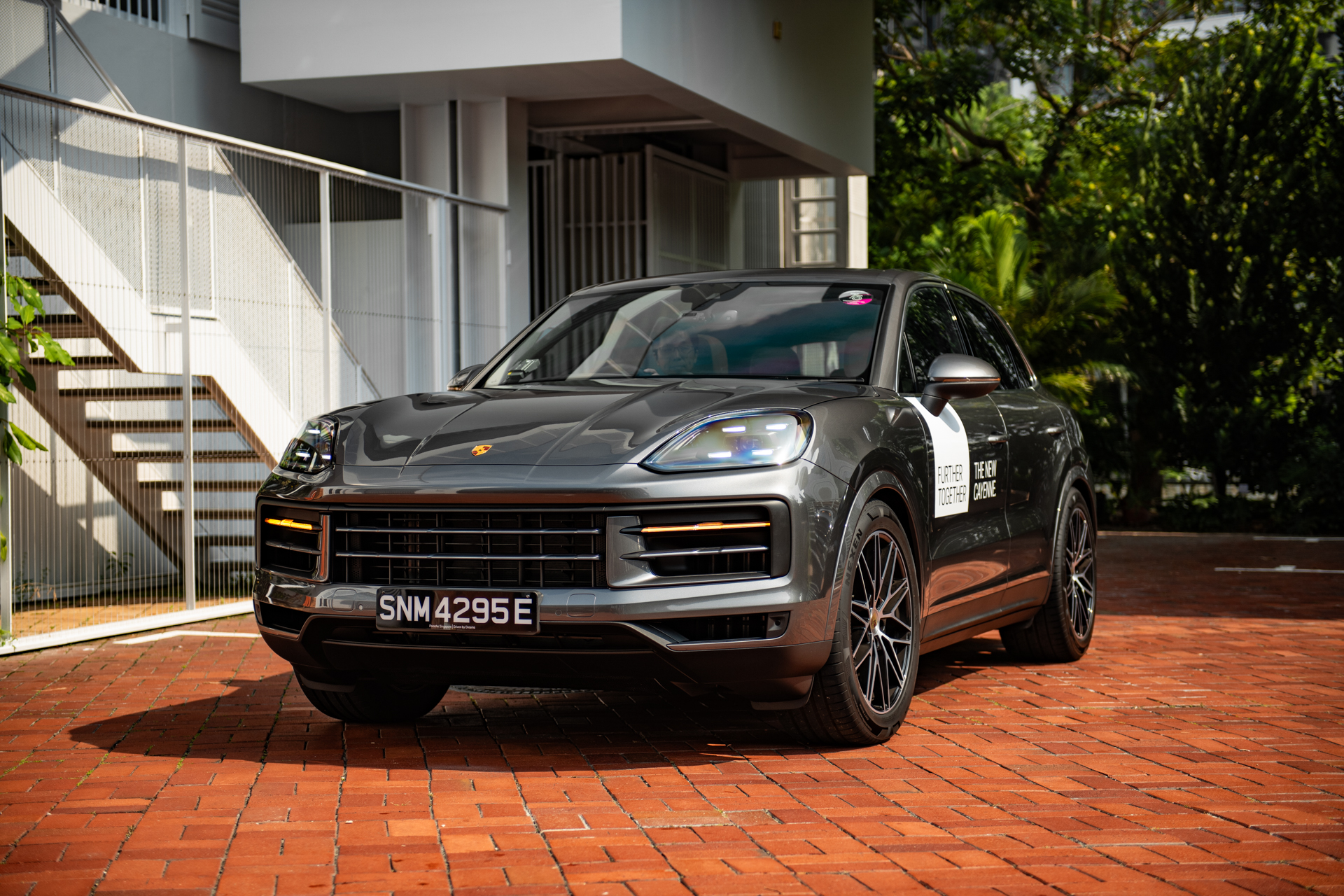 While the headlights steal the show, there's more going on under the Cayenne's skin. The front bumper has been reshaped, the bonnet refined, and the wings get a bit more muscle. Plus, the tailgate? It's sleeker than ever, thanks to a clever relocation of the license plate to the rear bumper. Less clutter, more style.
But it's not all about looks. Porsche has been hard at work under the hood and chassis too. The Cayenne now boasts new shock absorbers with two-valve technology, promising a smoother ride at slower speeds and enhanced handling when you're carving those corners.
And for those seeking the ultimate in comfort and control, there's the option of adaptive air suspension, featuring the same two-chamber, two-valve tech for that perfect blend of poise and plushness.
Now, let's slip into the Cayenne's cabin. Porsche has borrowed a page from the Taycan's playbook with the Porsche Driver Experience cabin display and control system. You'll find a gracefully curved 12.6-inch instrument cluster paired with a 12.3-inch Porsche Communication Management infotainment system.
And guess what? Spotify and Apple Music come preloaded, so you can set the soundtrack for your Cayenne adventures.
But that's not all; Porsche knows you love options. There's a 10.9-inch display for the front passenger, perfect for displaying performance data or offering separate control over the infotainment system. The transmission selector lever has also made its way to the dashboard, freeing up console space for your odds and ends.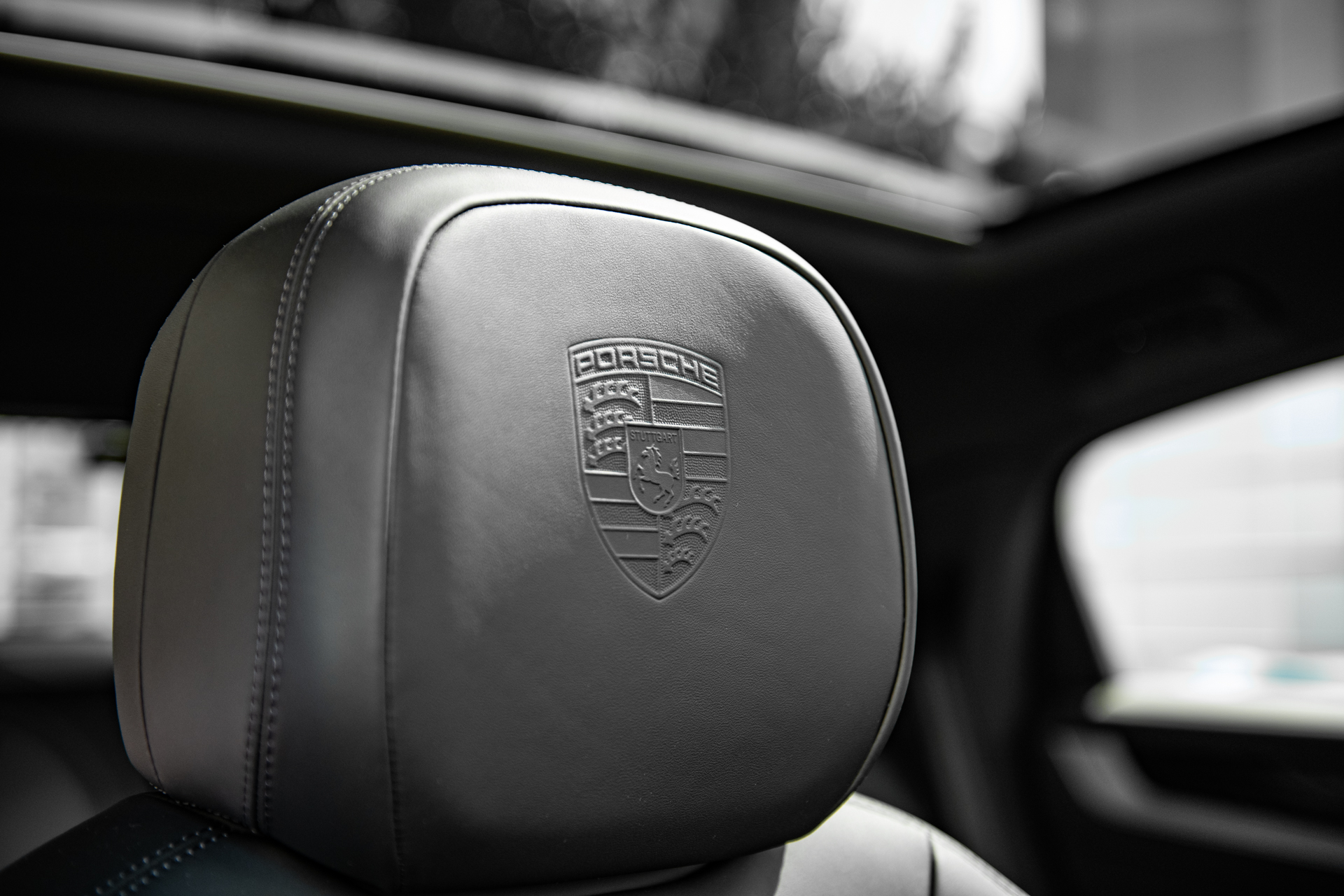 Now, let's talk muscle. The Cayenne lineup kicks off with a 349bhp 3.0-litre V6, a formidable heart for this beast. But if you're craving more power, the Cayenne S steps up with a 468bhp 4.0-litre V8, ready to unleash some serious fun.
But wait, there's more. Porsche doesn't shy away from electrification. You've got the Cayenne E-Hybrid, combining a 3.0-litre V6 with an electric motor for a robust 464bhp. And for the power-hungry, there's the Cayenne S E-Hybrid, also rocking a 3.0-litre V6 and electric motor combo but with a mighty 512bhp punch. Both of these plug-in hybrids sport a 25.9kWh battery and offer an all-electric range of up to 90km.
But the crown jewel? That's the Cayenne Turbo E-Hybrid, a true beast in the lineup. It boasts a 4.0-litre twin-turbo V8 linked to a beefy 174bhp electric motor, delivering a jaw-dropping combined 730bhp.
And for those who like choices, you can have any of these flavours in either SUV or coupe form. But if you're eyeing that Cayenne Turbo E-Hybrid, there's a special treat – the GT Package, exclusively available with the coupe body.
It adds black accents, carbon side plates, and a titanium exhaust system from the Cayenne Turbo GT. Plus, it drops the ride height by 10mm, throws in the Porsche Ceramic Composite Brake system, and spices things up with all-wheel steering.
The Cayenne's rebirth. Subtle on the outside, but packs a punch where it counts. Porsche's not reinventing the wheel here; they're refining it. And the Cayenne? Well, it's ready to conquer the road once again.
| | |
| --- | --- |
| Car Model | Price as of press time(not inclusive of COE) |
| Porsche Cayenne 3.0 (A) | $397,588 |
| Porsche Cayenne E-Hybrid 3.0 (A) | $466,288 |
| Porsche Cayenne S 4.0 (A) | $521,088 |
| Porsche Cayenne S E-Hybrid 3.0 (A) | $505,388 |
| Porsche Cayenne Turbo E-Hybrid 4.0 (A) | $805,988 |
| Porsche Cayenne Turbo E-Hybrid Coupe GT Package 4.0 (A) | $958,688 |
Photo Credits: Sean Loo (@auto.driven)
---
Read more automotive news at AutoApp, or check out our latest videos on Ignition Labs TV!