Vettel, Schumacher, Hakkinen and many others delivered a spectacular Formula 1 show on the famous Goodwood hill.
---
If you aren't living under a rock, the Goodwood Festival Of Speed is a place where anything goes. You could rock up in literally anything that moves, and it can turn into a spectacle for the crowds to enjoy.
This hallowed ground is also where past and present of Formula 1 legends collide in a symphony of roaring engines. This year's event was no exception, and we were treated to a wonderful sight.
So, grab a cup of your preferred horsepower-infused beverage, settle in, and let's relive the magic.
Sebastian Vettel: A Champion Among Us
If there's one name that echoed through the Goodwood air like a sweet melody, it was none other than the four-time F1 world champion, Sebastian Vettel.
A crowd magnet wherever he treads, with an aura of anticipation as he prepared to step into history. And step he did, into the embrace of two remarkable machines from his personal collection – the ex-Nigel Mansell Williams FW14B and the ex-Ayrton Senna McLaren MP4/8.
These beasts weren't just running on ordinary fuel. These babies were running on sustainable fuels, a nod to the future and a dance between power and responsibility.
Vettel wasn't just revving the engines; he was igniting a vision, showing the world that great cars like these can still be enjoyed with respect to mother earth.
Mick Schumacher: A Tribute to Legacy
Mick Schumacher, a rising star in his own right, sharing the tarmac with none other than Esteban Gutierrez.
Together, they embarked on a journey through time, a homage to Mick's legendary father, the seven-time champion Michael Schumacher.
The vessel? The iconic W02, a time capsule from his dad from the 2011 season. It's like a page torn from the annals of racing history, a son paying tribute to a titan, the roar of engines carrying a legacy forward. "Mick, you can do the donuts now."
Seeing him dress up just like his father would invoke a few tears, no?
Mika Hakkinen: A Roar from Yesteryears
Mika Hakkinen, the Flying Finn himself, stepped back into a time machine – his own McLaren MP4/14. This was the machine that carried him to five race victories and his second world championship in the unforgettable year of 1999.
Can you feel it? The rush of memories, the echoes of triumph, all woven into the fabric of that iconic car. It's a moment that tugs at the heartstrings, a reunion of man and machine.
Oscar Piastri: A Glimpse of McLaren's Past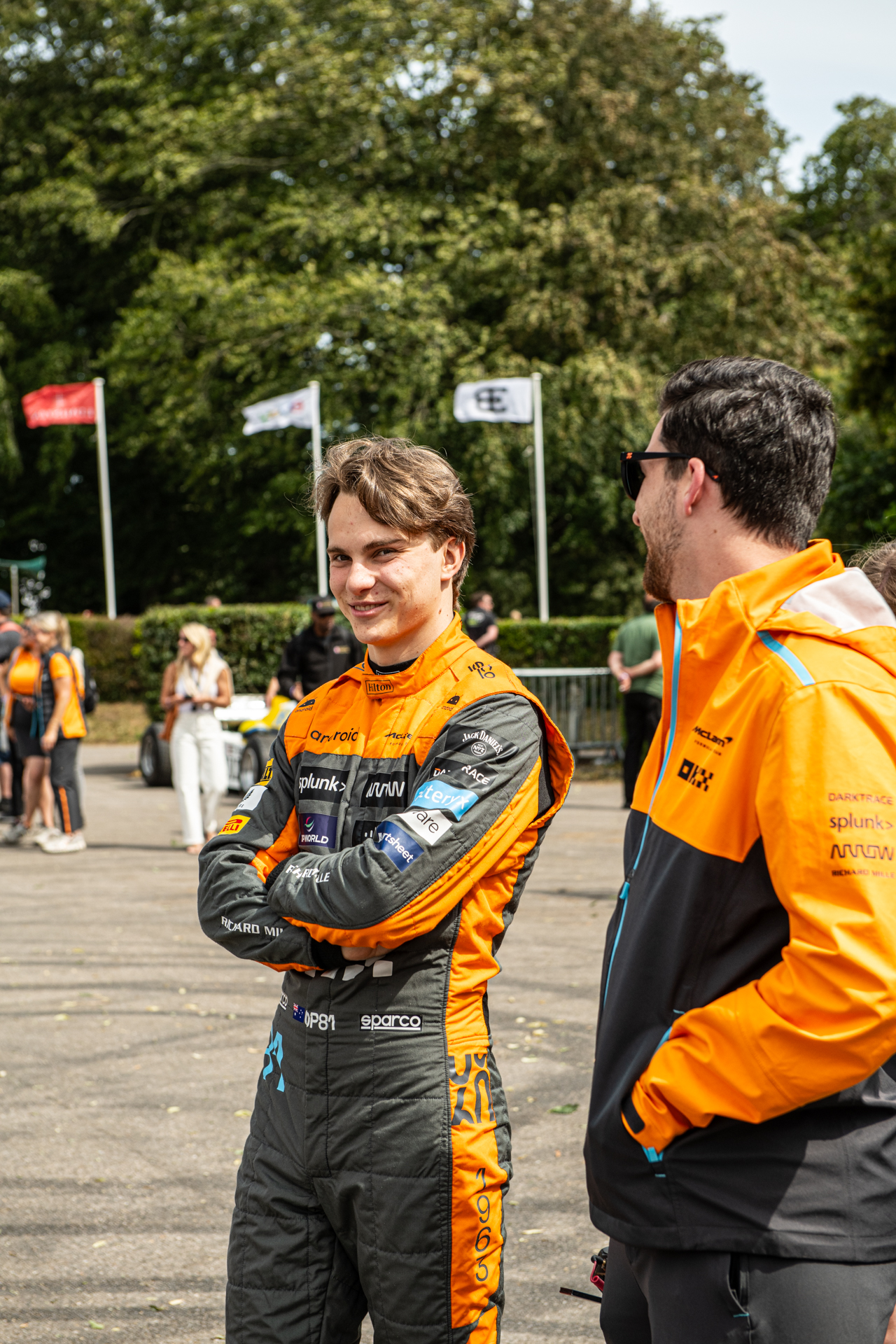 As the engines sang their symphony, another young contender entered the stage. Oscar Piastri, a current McLaren racer, found himself immersed in the legacy of the Woking team.
Classic F1 creations surrounded him in the Goodwood paddock, each a chapter in the McLaren saga. And then, the hill beckoned, a chance for Piastri to add his own verse to the story.
He took James Hunt's iconic M26 for a spin; it's like witnessing the torch being passed from one generation to the next, a bridge connecting the past and the promise of the future.
Alexander Albon: Putting On A Show
But wait, there's more – the race-winning Williams FW08C, a machine that carried Keke Rosberg to championship glory in 1982. And who's at the helm, you ask? None other than Alexander Albon; the man who knows how to make an entrance.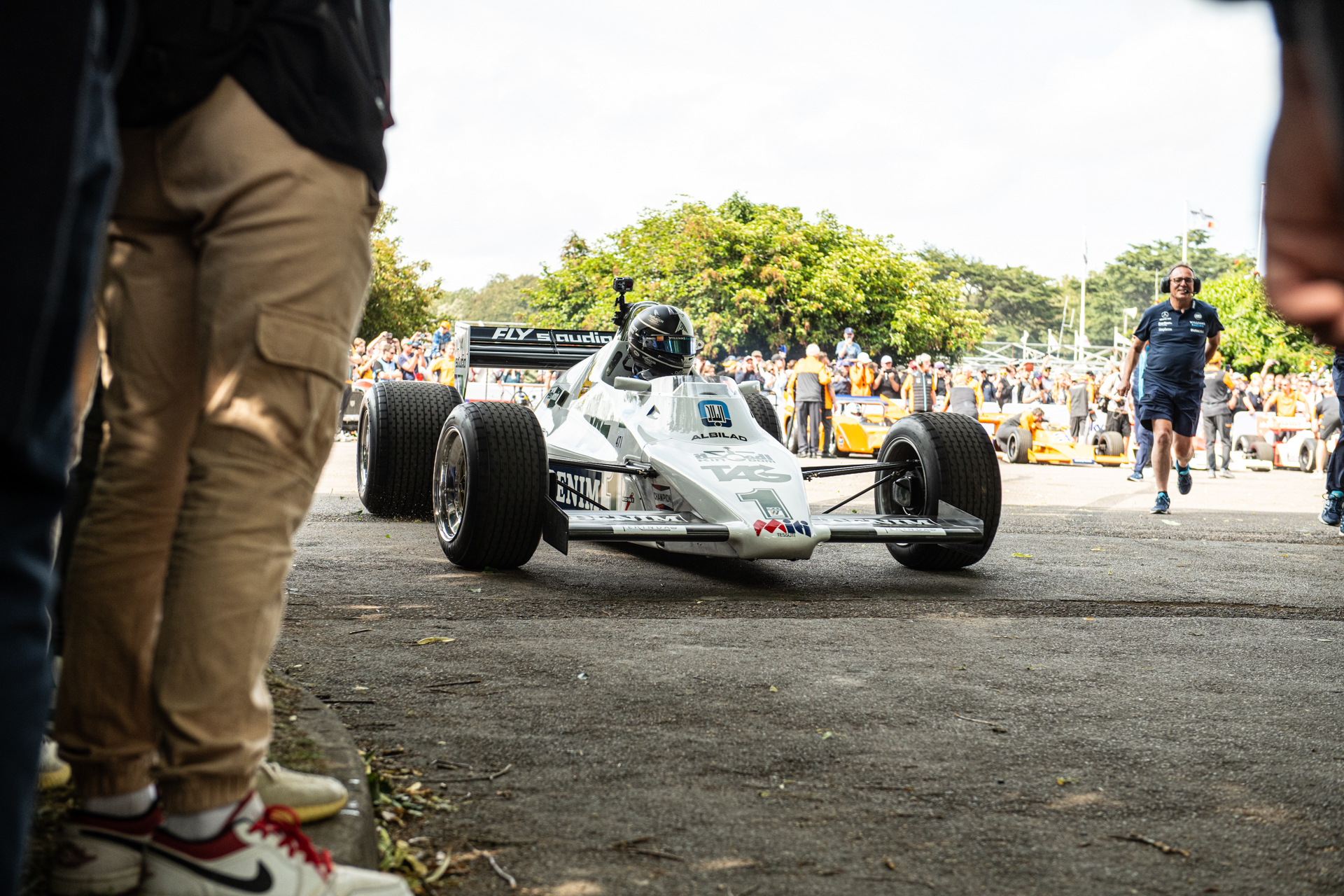 The Goodwood crowd was treated to a performance that sent ripples through time, a tribute to a golden era of racing. And in the midst of this symphony, a familiar face emerged – Jenson Button, the embodiment of speed and charisma.
When he was not piloting the Garage 56 NASCAR, he also took the wheel of an FW08C, a grin on his face and memories swirling around him. It's like watching a maestro return to his stage, a reminder that the love for speed transcends time.
Legends Galore: A Grand Prix Spectacle
Ferrari, a name synonymous with speed, joined the party, bringing with them a cavalcade of Grand Prix machines that spanned the ages. The one pictured above is Kimi Raikkonen's old steed.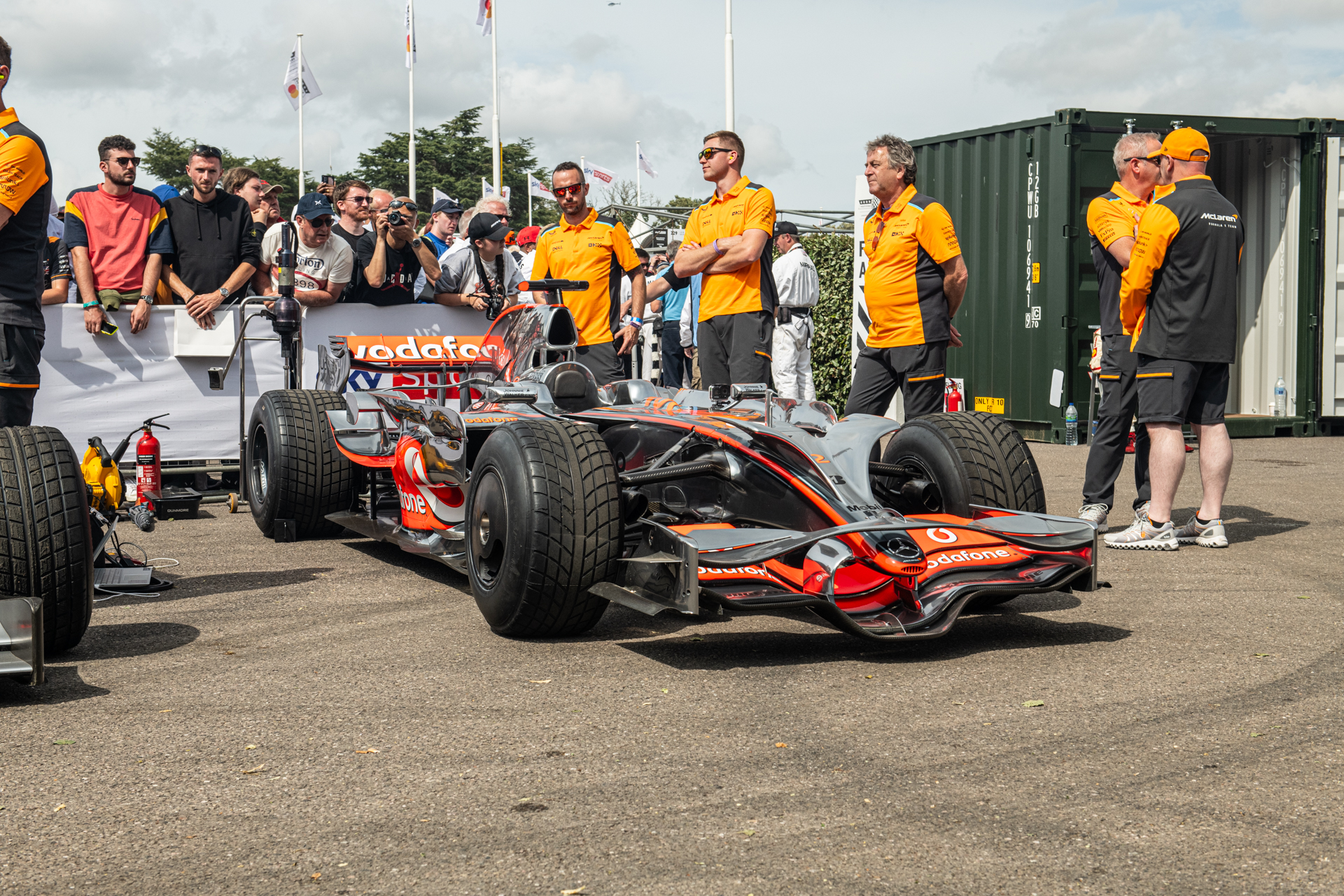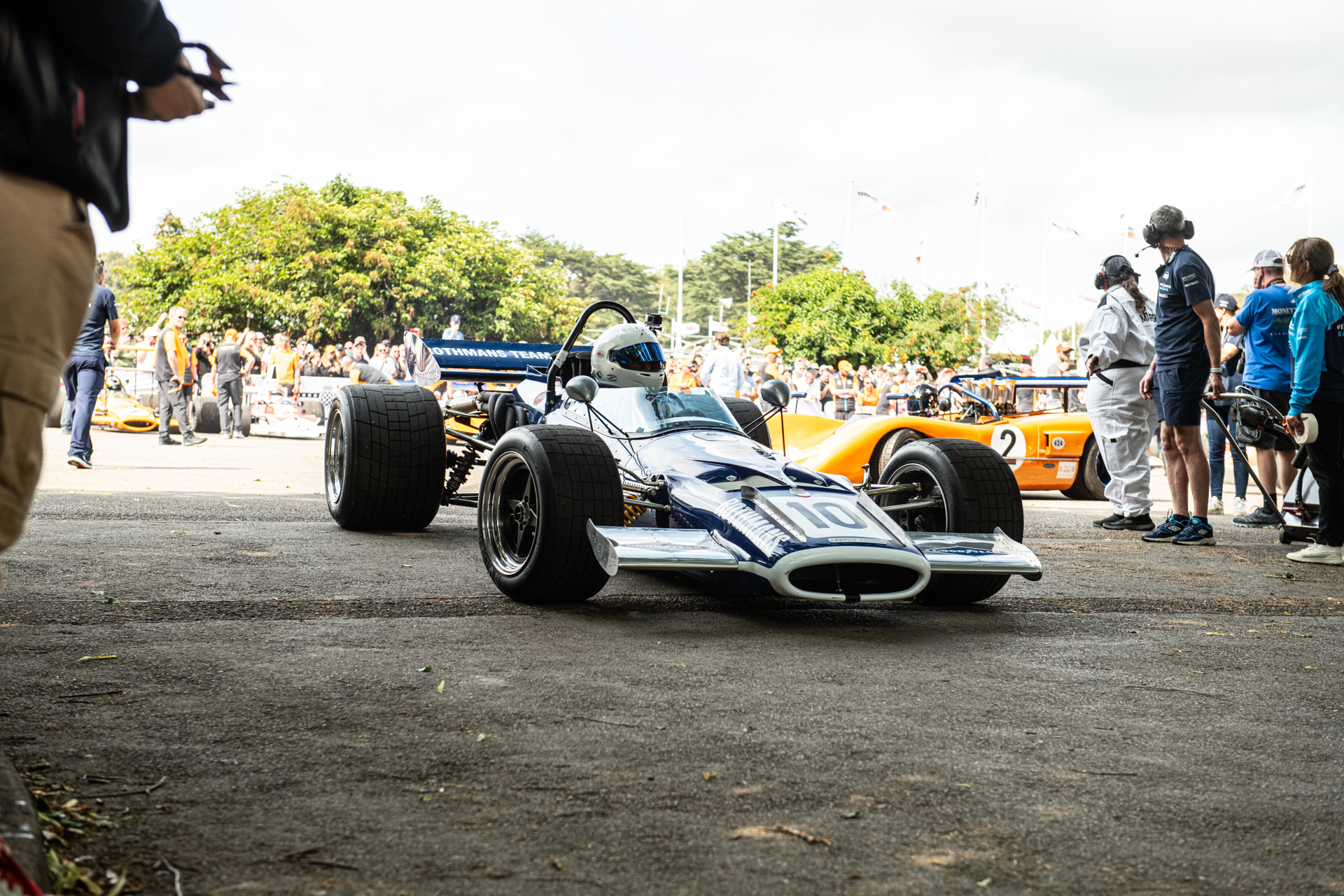 So, there you have it, a Sunday at Goodwood that was nothing short of spectacular. Formula 1 legends and their magnificent machines, weaving a tapestry of power, passion, and history. As the engines fade into echoes and the cheers of the crowd linger in the air, we're left with a reminder that the spirit of racing is timeless.
Photo Credits: Sean Loo (@auto.driven)
---
Read more automotive news at AutoApp, or check out our latest videos on Ignition Labs TV!