This year's rendition of the Harley-Davidson Dirt, Road & Track experience is a conglomerate of thumping engines, loud exhausts, and smiles all around.
---
When you think of Harley-Davidson motorcycles, what do you picture? I'm pretty sure the majority of you will think of large cruisers rolling along against a picturesque backdrop, with good-looking guys and gals dressed in leather and denim apparel. 
Performance? Not the first word that comes to mind. Style? Most definitely.
Well, Harley-Davidson is more than just a rolling fashion icon. Their bikes and engines are some of the best in the world, and can easily stand toe-to-toe with some of the motorcycle world's finest.
In order to demonstrate these capabilities, they kickstarted the Dirt, Road & Track (DRT) experience in 2022. Now in its second iteration, I got a chance to get in on the action.
As the name suggests, this event showcases some of Harley-Davidson's best over different venues and terrains, enabling one to experience the famed Milwaukee soundtrack in a variety of situations.
The first station I was allocated to was Track, and Harley-Davidson had closed off a circuit – 8 speed Khaoyai – in order for us to wring the Nightster Special and Sportster S at full chat.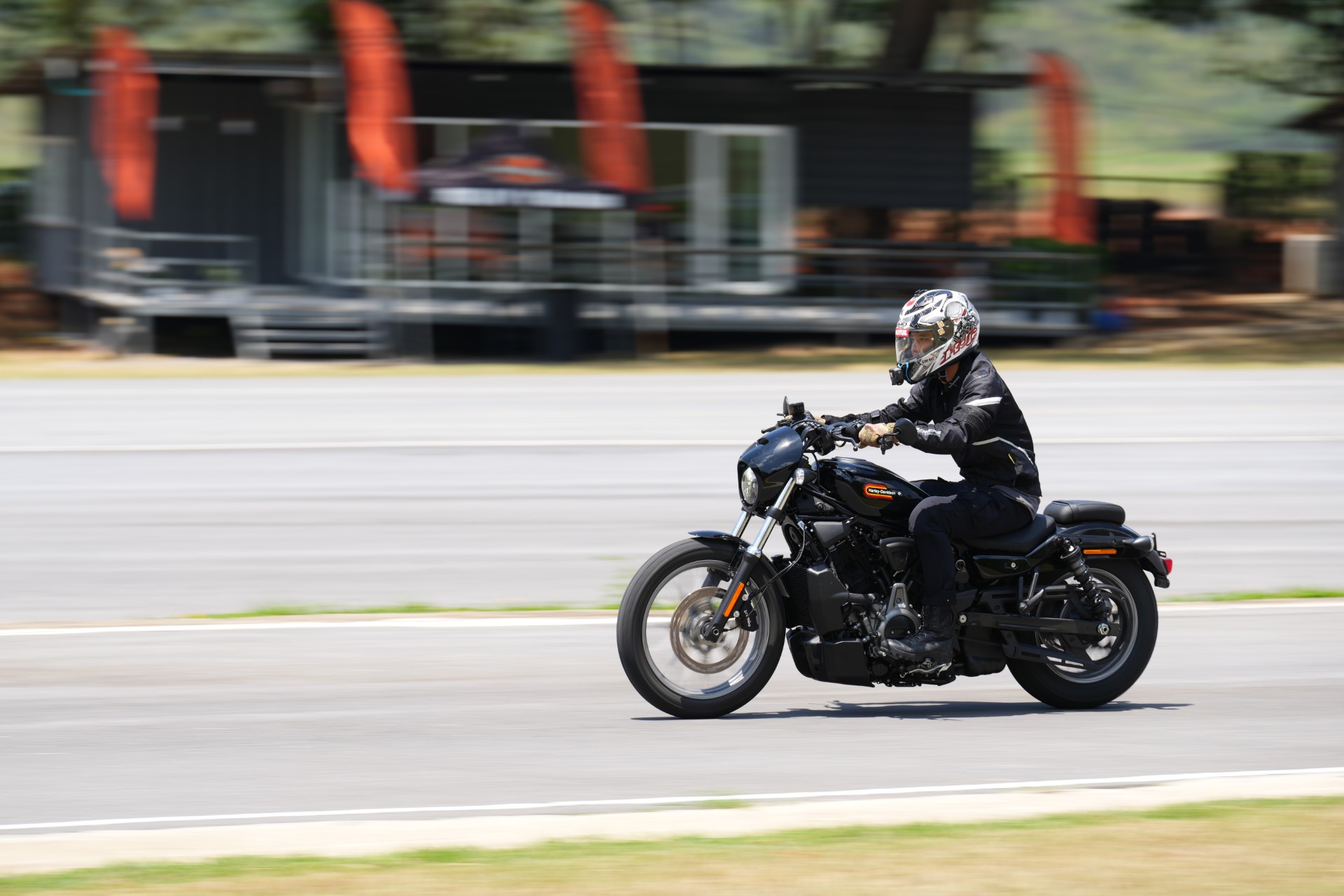 The circuit had a good mix of straights and a nice set of sweeping corners too, allowing me to really feel the speed and manoeuvrability of the sports bikes. And when you get track time all to yourself and no limits imposed on the Revolution Max engines, the obvious answer would be to mash the throttle and let the bikes sing.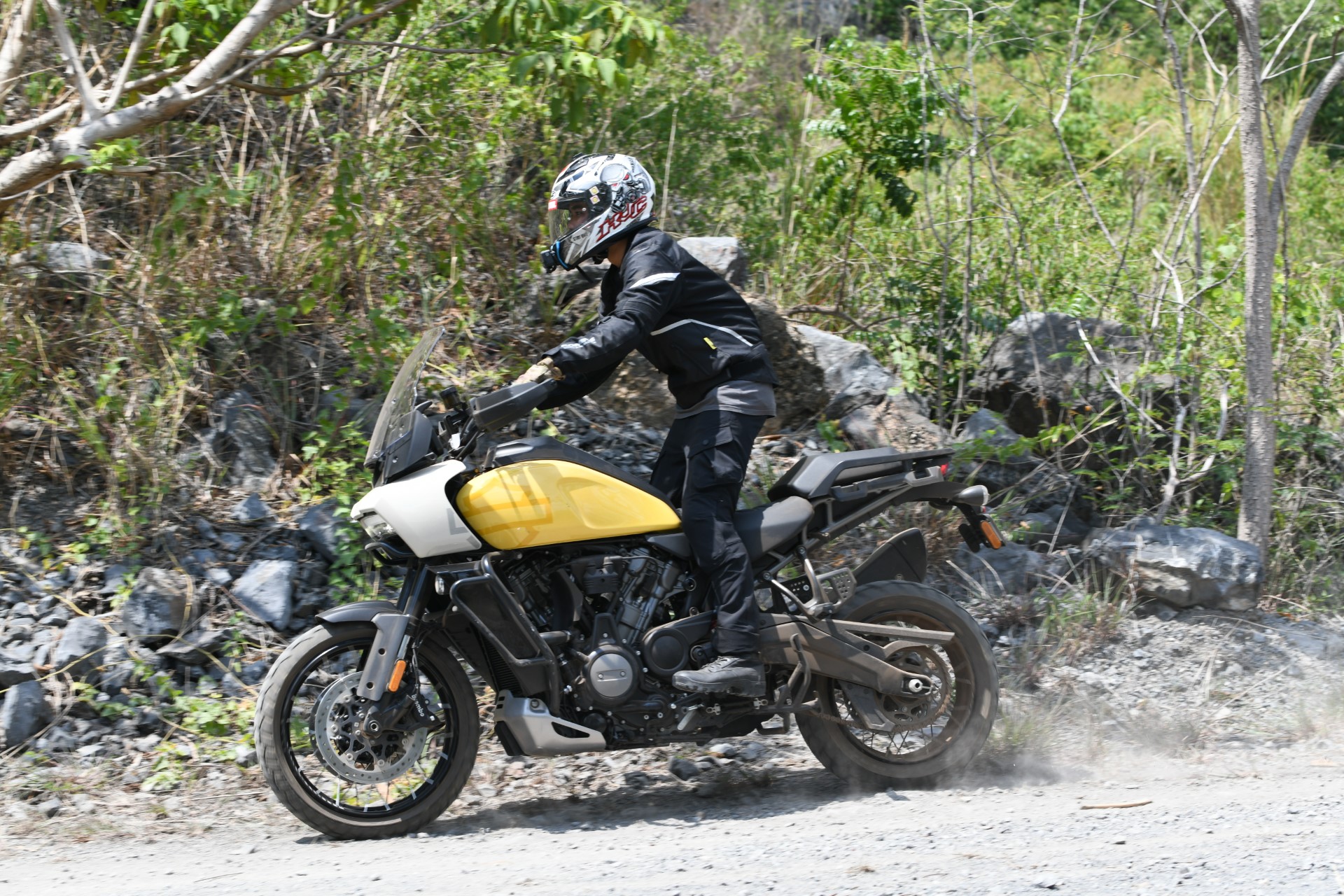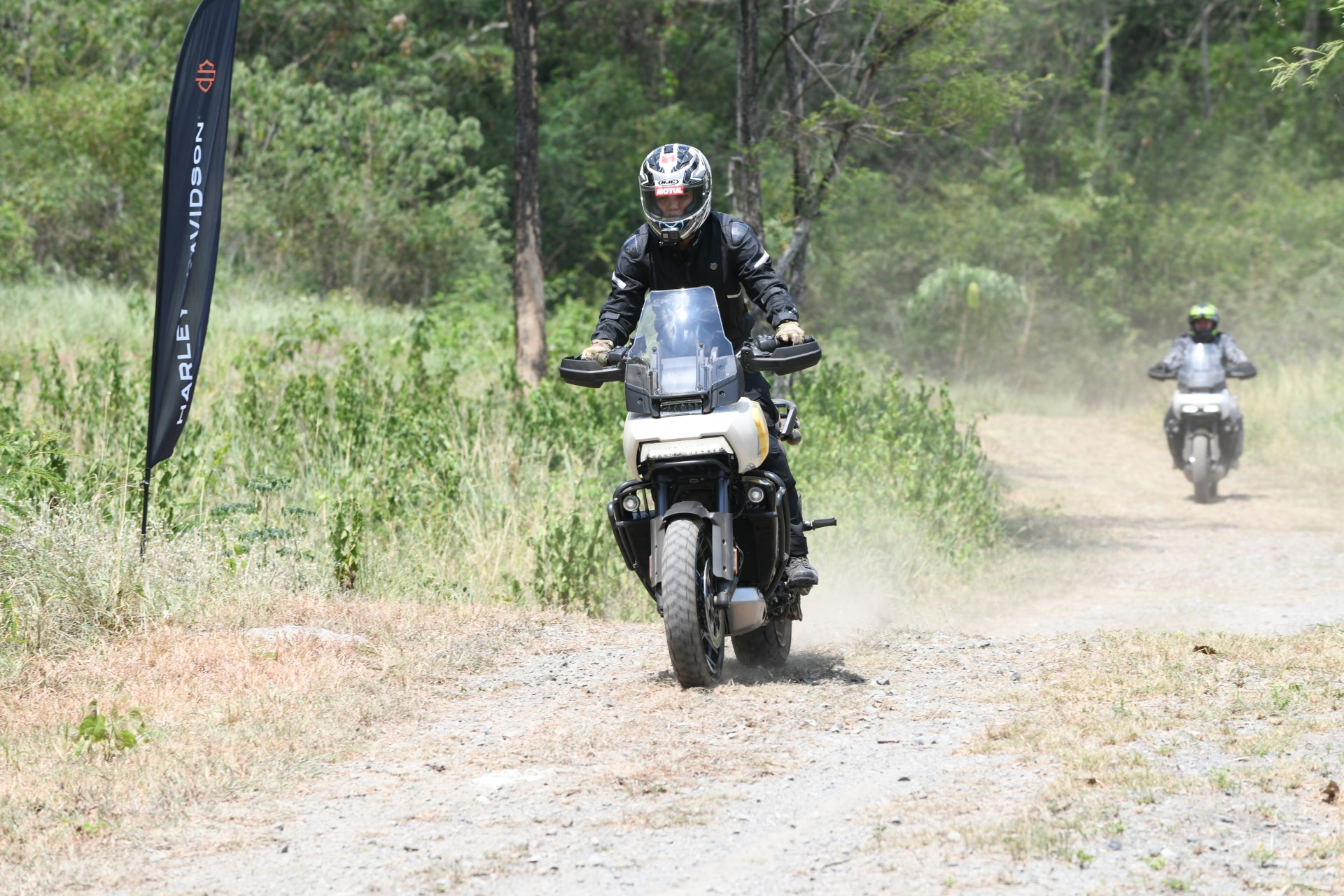 Next up was the Dirt section, which took me and the Pan America across a small section of the Khao Yai countryside. The Pan America really shines here, and its 1250cc Revolution Max engine was more than capable of providing enough oomph to traverse any obstacles. 
It's essentially a plug-and-play package for braving offroad trails, rolling over some undulations, loose surfaces, and inclines as easily as Sunday morning.
Finally, the Road part of the event saw my group take a 'scenic' ride up to Khao Yai National Park. By definition of scenic, well, when you have this much power at your disposal, you gotta let loose a little right?
The outbound journey saw me piloting the Breakout, with its Milwaukee-Eight 117 V-Twin Powertrain beckoning me to turn up the heat and race across the countryside. Sadly, we couldn't ride into the national park itself as the bikes were deemed too noisy, but it meant a bike swap for the journey back.
And into the hot seat of the Fat Boy I went. This was arguably the most comfortable of the bunch, with its laid-back riding position and off-set pedals. It's comfy, but it isn't a slouch either, as the 114 Milwaukee-Eight heart sitting underneath was ever-ready to pump out beefy amounts of torque.
This is definitely one for the books. I mean, where else can you easily try out each discipline of Harley-Davidson's range in a fun yet safe environment? 
But, the biggest takeaway from this experience isn't the bikes, but the culture. Harley-Davidson has always had a deep cult following, and once you're part of the gang, it's easy to see why. Underneath the boisterous engines and loud exhausts, you feel like you're part of a family, and regardless of what you ride, you'll know that you're in the company of like-minded individuals.
If you get the chance to experience it, I strongly urge you to give it a shot. You'll understand what I mean soon enough.
Big shoutout to the Harley-Davidson Asia Emerging Markets Team and all of the people who made this event possible, you guys are awesome!
#UnitedWeRide
Photo Credits: Harley-Davidson Asia
---
Read more automotive news at AutoApp, or check out our latest videos on Ignition Labs TV!