More than 20 Porsches unleashed behind closed doors with no restrictions on them? That's what the Porsche World Road Show is all about.
---
And there I was, spending hours under the scorching sun sampling an array of Porsches with the guidance of world-class Porsche driving instructors. The resulting sunburn didn't really matter when you're up close and personal with some of Stuttgart's finest.
'Porsche World Road Show' (branded PWRS for short) is the German marque's 'touring' test-drive programme, which travels around the world in order for participants from all walks of life to sample the current crop of Porsche models. It has currently been hosted in five continents and over 40 countries, particularly in territories without a Porsche Experience Centre. 
The 2023 Porsche World Road Show Singapore is intended to act as the catalyst for Porsche's 75th Anniversary activities in Singapore. This event also puts owners and prospective customers alike behind the wheel of the current crop of Porsche models, giving them a taste of what their cars can do when pushed to the limit.
Since Singapore does not have a proper race circuit, Porsche had to settle for the grounds of the Changi Exhibition Centre for their festivities. Credits where it's due, they did an absolutely smashing job.
With a combined output of over 10,000 bhp, the 26 cars brought in for PWRS Singapore are flown in from Germany and are left-hand-drive registered units. These were scattered throughout the 4 stations erected around CEC, which included closed-circuit handling, off-road, launch control and a shalom course.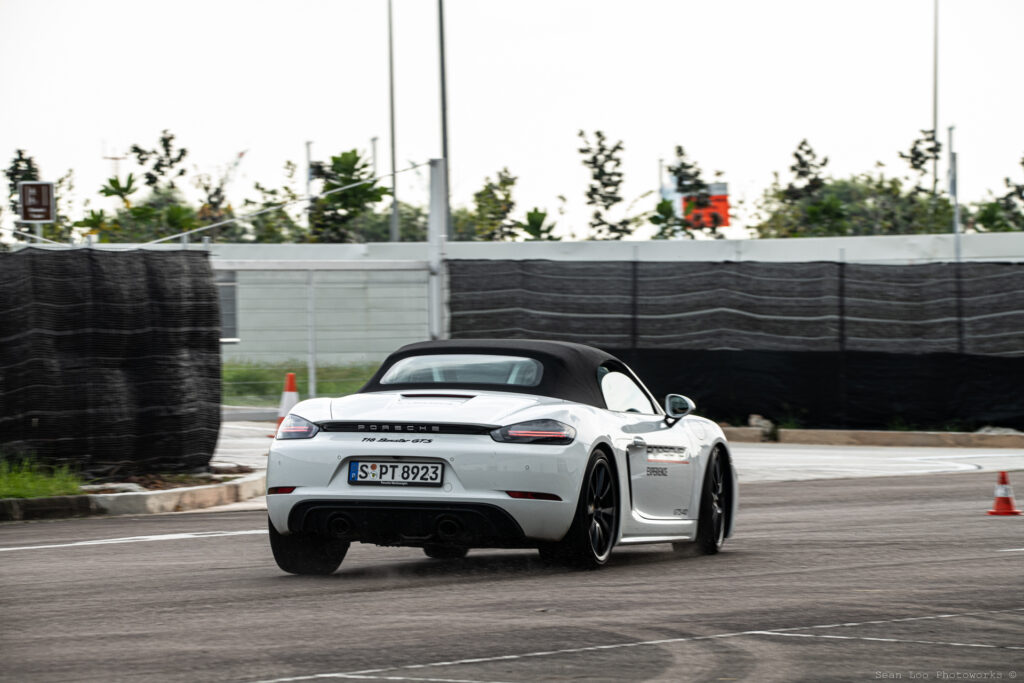 Porsche understands the need to drive cars hard, which is their way of interpreting how you can appreciate their cars better. Funny humour these Germans, but one I can definitely get behind. 
Hence, this fleet of German knights is reserved solely for the PWRS tour. This means you can thrash them around to your heart's content. The only things hotter than the ground temperature that day were the brakes on those demo cars.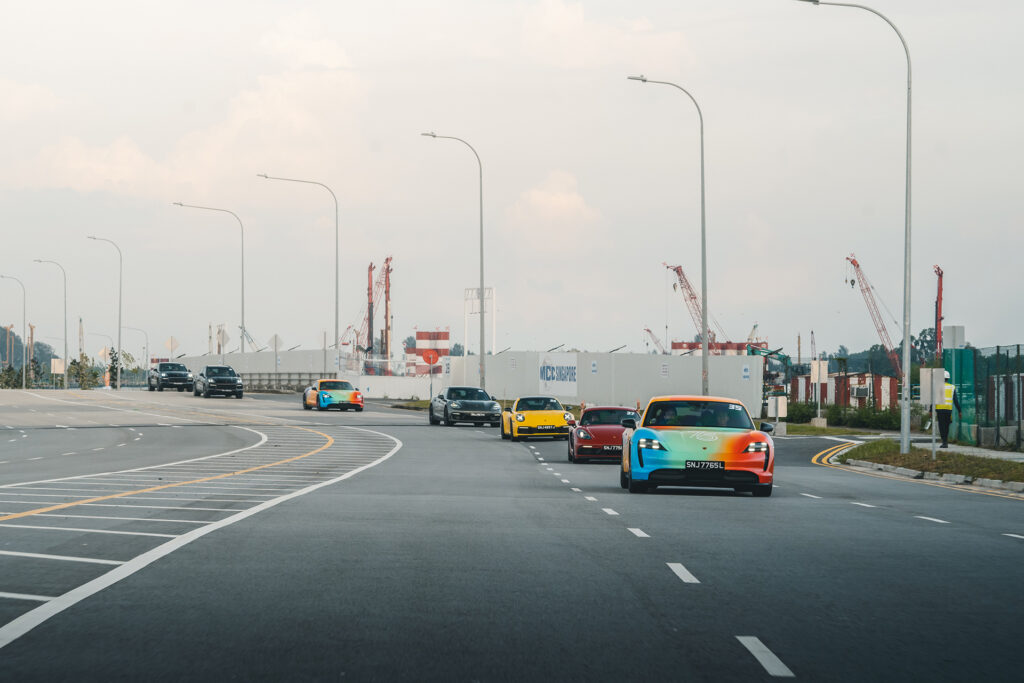 Part of the festivities also features a convoy-led on-road session, done in Singapore registered right-hand-drive unit. This provides ample demonstration that the cars aren't just rubber shredding machines, but are also dignified city cruisers when dialled down.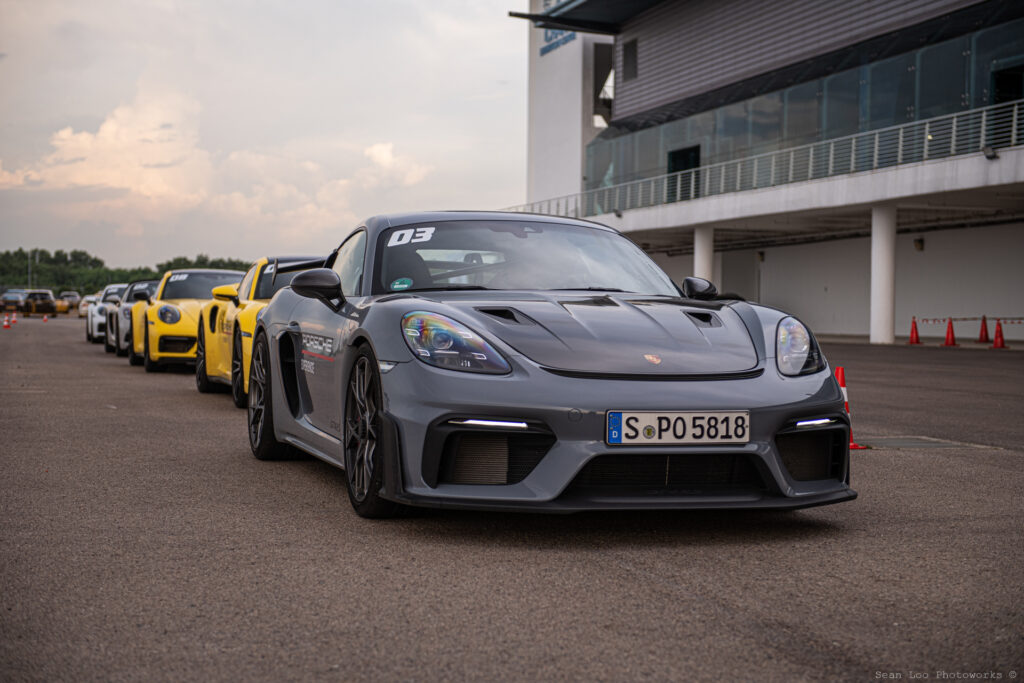 On to the real stars of the show. Porsche brought out its entire toy closet for us to enjoy, which included multiple variants of the 718 and 911, Macan and Cayenne, and the all-electric Taycan. They even brought out some of their more hardcore brutes, such as the 718 Cayman GT4 RS and the latest generation 911 GT3 RS.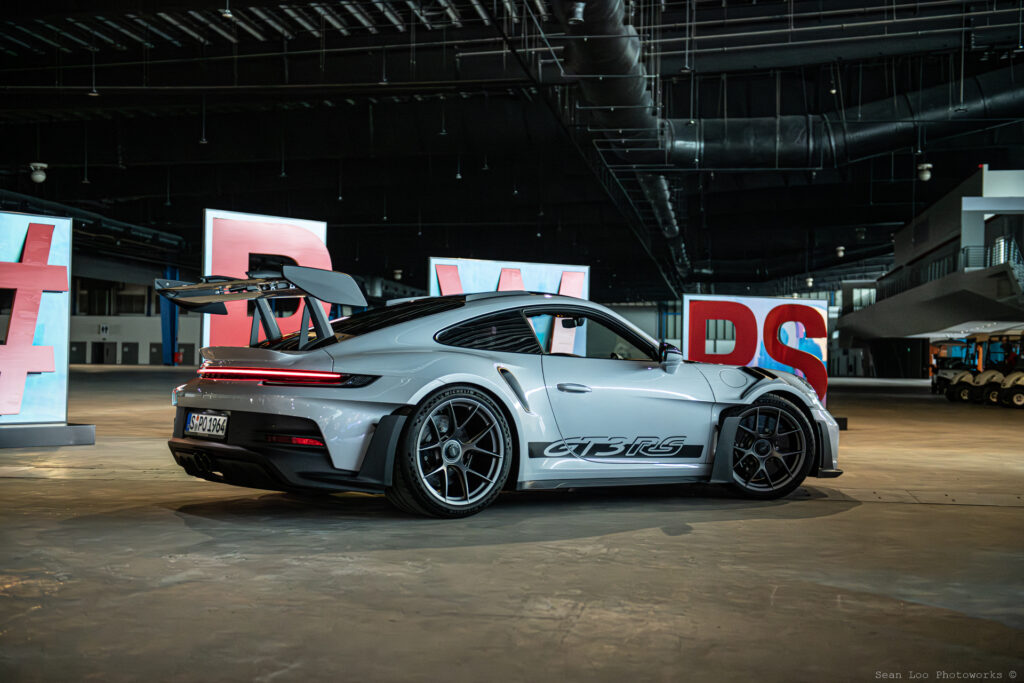 This event also served as the launch of the 992-generation 911 GT3 RS in Singapore. Sadly, attendees were unable to get behind the wheel of this winged beast, as it had instructor-driven duties for the handling course.
Ultimately, while the Porsche World Road Show was an absolute blast, the cars were not the only highlight of the event. The people that attended the event alongside me were like-minded individuals who share the love of squealing tyres and unnecessary g-forces, and these are the folks who made the event so much more memorable.
This is something which a brand like Porsche exemplifies extremely well. Regardless of nationality, age or background, Porsche is an entity that connects petrolheads together, evoking a sense of belonging that revolves around the iconic sportscar brand.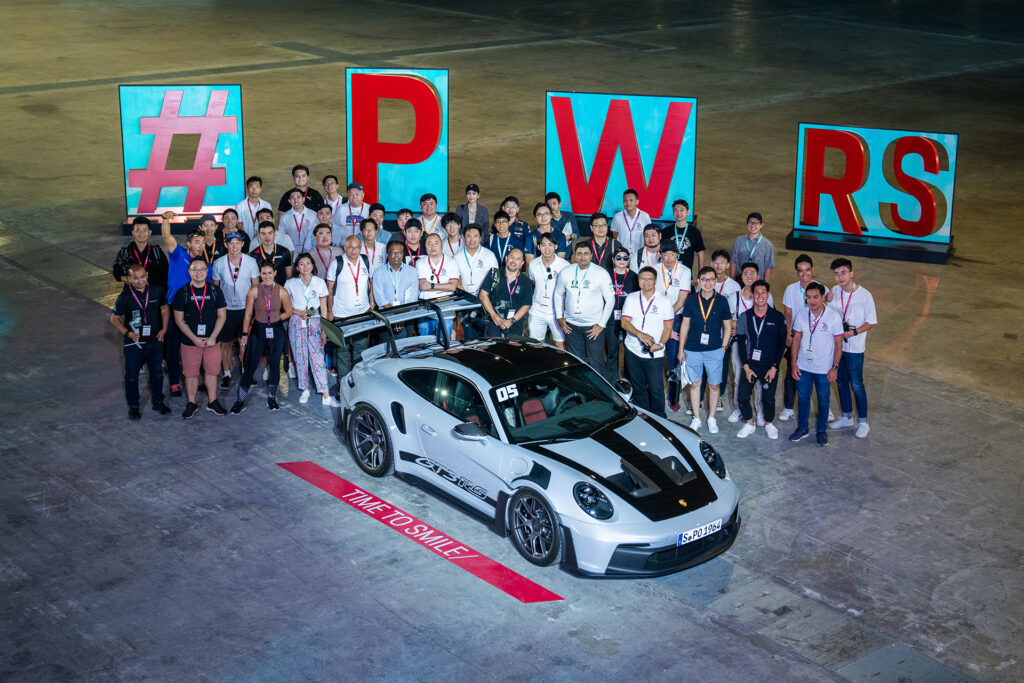 If this is how we kick-start the celebrations, I can't wait to see what's in store next!
---
Read more automotive news at AutoApp, or check out our latest videos on Ignition Labs TV!
Photo Credits: Sean Loo (@auto.driven) & Adrian (@adrianvanq)