A unique and exclusive whisky collaboration between two iconic British brands, Aston Martin and Bowmore, has created the Bowmore ARC-52 'Mokume Edition'.
---
This one-of-a-kind collector's item will be auctioned at Sotheby's in London on 26 May 2023, with the proceeds going to The Bowmore Legacy fund.
The futuristic design of Aston Martin, along with Bowmore's unfaltering attention to detail and craftsmanship, has created this unorthodox-looking 52-year-old single malt, presented in a carbon fibre decanter dubbed the ARC-52.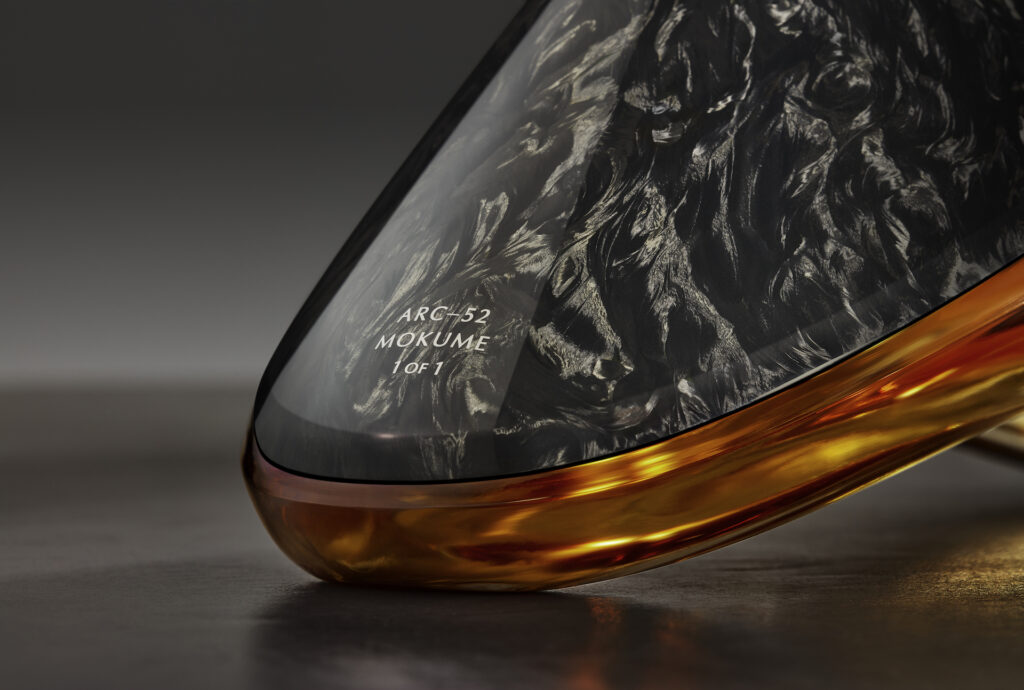 The carbon fibre elements of the decanter have been created to mirror the mokume texture and natural aesthetic, imitating the black rocks in the bay of Loch Indaal and the inside of the charred cask where the special 52-year-old whisky was aged. Gotta go all out with the packaging, right?
The vessel's design incorporates the latest 3D printing and hand-crafted clay modelling,, resulting in a timelessly beautiful piece of art that is a true coming together of heritage and innovation. This masterpiece has been crafted from some of the oldest Bowmore vintages from the 1960s, an iconic era of Bowmore distilling.
The Bowmore ARC-52 Mokume Edition is a one-off collector's item, available exclusively from Sotheby's, with an estimate of £140,000-220,000 (SGD$175,000-275,000).
Proceeds from the auction will be donated to The Bowmore Legacy, a long-term, dedicated project to support the employability, training, and housing needs of Bowmore's young people, enabling a range of vital outcomes from affordable and subsidised housing to key employment skills for young people with barriers to employment.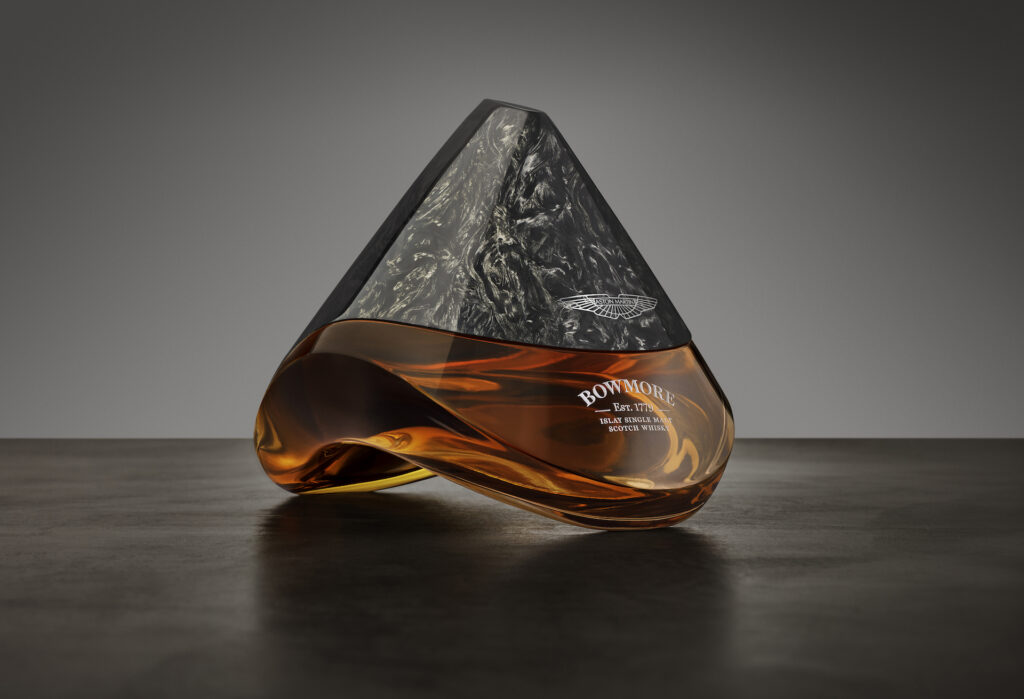 The winning bidder will have the opportunity to enjoy an experience at Bowmore Distillery and also get behind the wheel of the limited-edition Aston Martin DBX Bowmore Edition while on Islay. Or, you know, that person could buy their own DBX.
---
Read more automotive news at AutoApp, or check out our latest videos on Ignition Labs TV!