The Opel Mokka is a refreshing breath of fresh air in a market jam-packed with sugar-less compact crossovers.
---
Coffee is a sacred commodity amongst most of the adult population, and I'm sure all of us have heard countless debates on which cup of brew is arguably the best there is on our shores.
In order to edge out the competition, more joints are coming up with their own unique flavours, with ingredients sourced from faraway lands with indistinguishable places of origin. All are designed to give the consumer an elevated, premium artisanal experience. This latte debacle has also transcended into the crossover market.
The turn of the decade saw a sharp increase in the number of crossovers, each touting more benefits than the last. This has subsequently turned consumers into crossover connoisseurs, who now expect a good 3-in-1 deal: Good looks, Practicality, and Effective cost savings.
With stiff competition brewing in the compact crossover segment, does the Opel Mokka have what it takes to charm our local taste buds?
Style and substance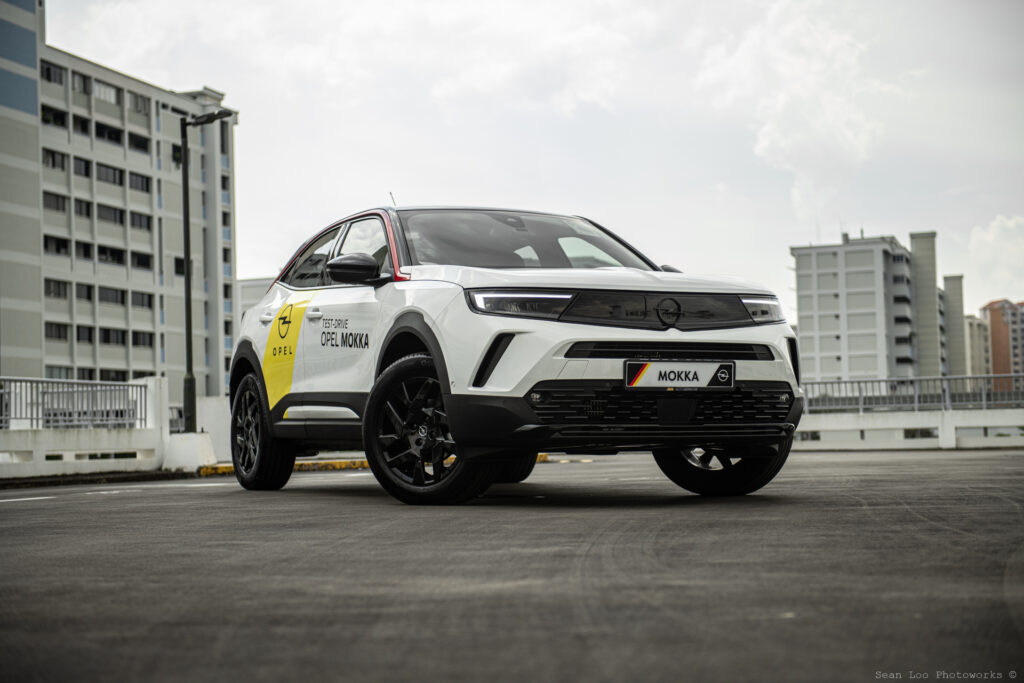 Visual appeal is one of the Opel Mokka's strong suits, and its looks give it a distinct advantage over its rivals.
An angular aesthetic is dominated by sharp contours, and the designers have managed to encapsulate this without making the overall facade look offensive.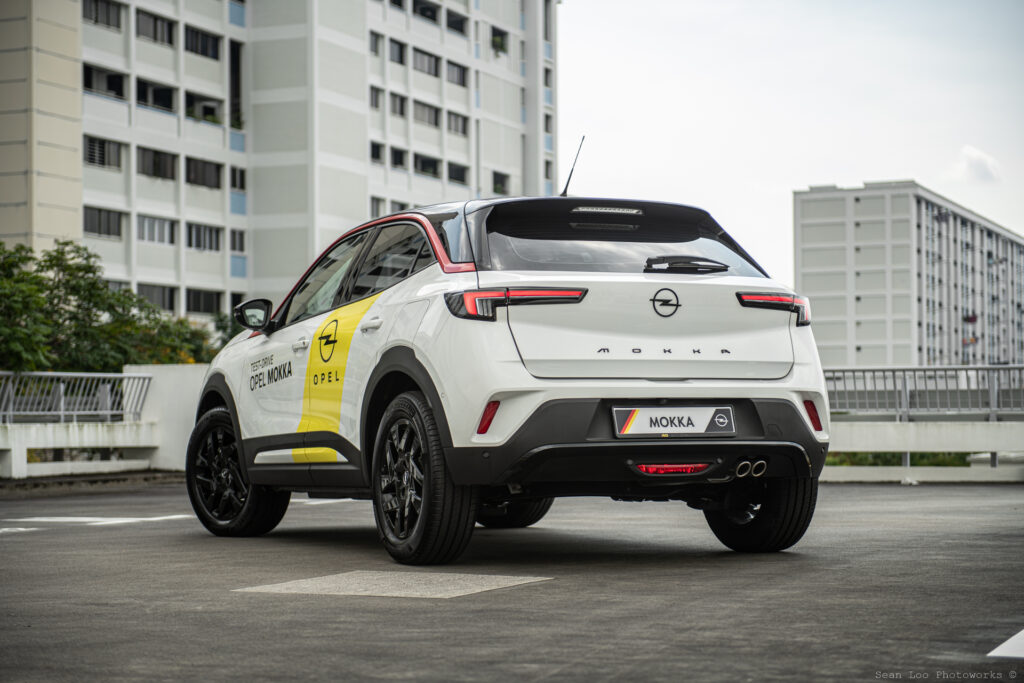 The Mokka sticks out in just the right places, and its macho front fascia really gives it noticeable road presence.
This test unit is finished in white, but should you want to go all out with the visual distinctions, you can opt to douse your Mokka in vibrant funky colours.
Or get it in brown, because you know.
Ein kaffee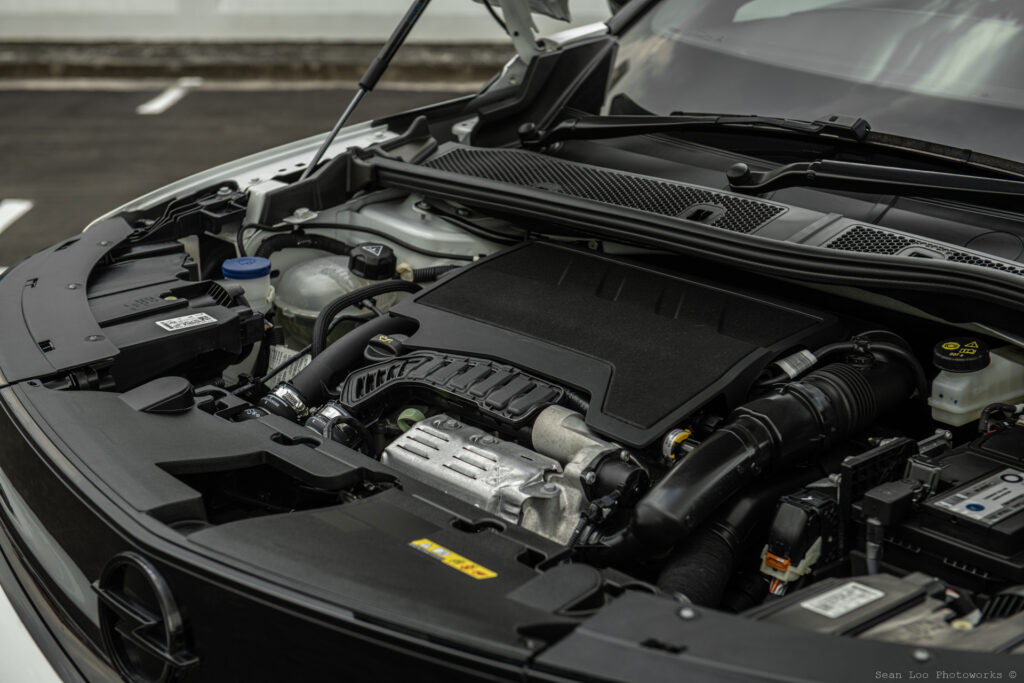 Opel may be German, but the Mokka is really rather French under the hood. It is built on the same Common Modular Platform (CMP) of the PSA Group, and even though the Opel Mokka only has a 1.2-litre 3-cylinder package this engine, more commonly known as PureTech, has proven its worth in other prominent brands, powering the likes of most of the Peugeot and Citröen range.
Power figures are modest at 129bhp and 230Nm of torque, but this torque is available at just 1,750rpm, which gives the car a bit of a kick off the line. Step on the gas, and the Mokka will hit the centurion mark in around 9.2 seconds, and reach a top speed of 200km/h should you want to give it the beans.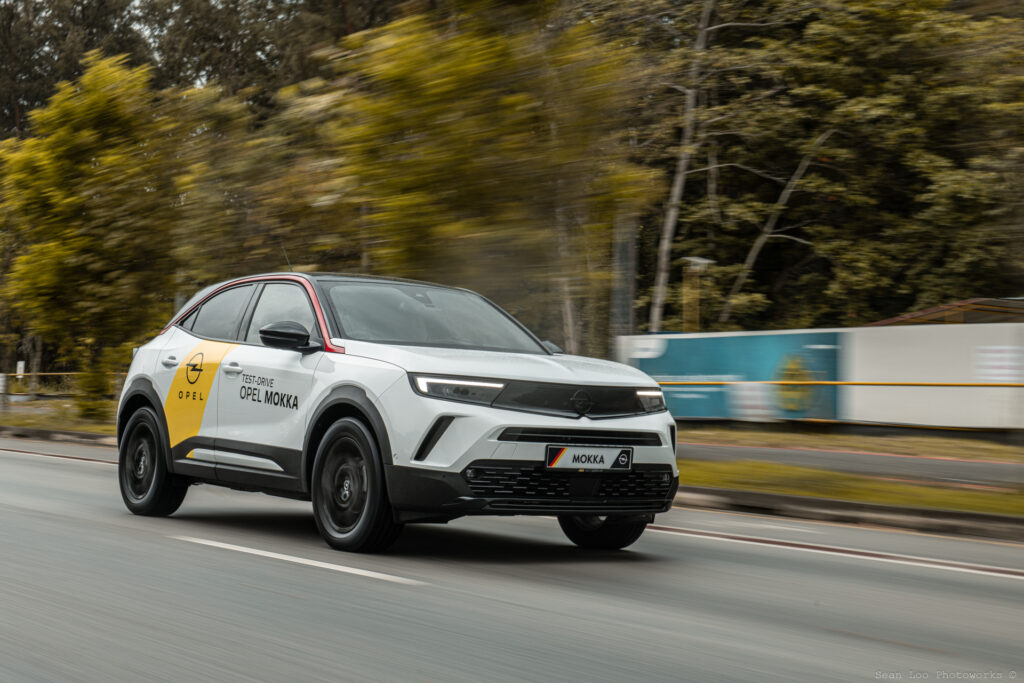 Power isn't the car's strongest brew, but combine a light engine with a light car, and you get a formula that is efficient on all fronts. Weighing in at only 1,220kg, the Mokka can easily manage a decent 13.4km/L of fuel economy. Mind you, that is with some enthusiastic driving thrown in as well.
Like a small chihuahua, the Mokka can handle corners with ease. With a suspension set up more on the firm spectrum, it negates unnecessary body roll, a trait that typically inhibits SUVs from performing well when presented with a corner.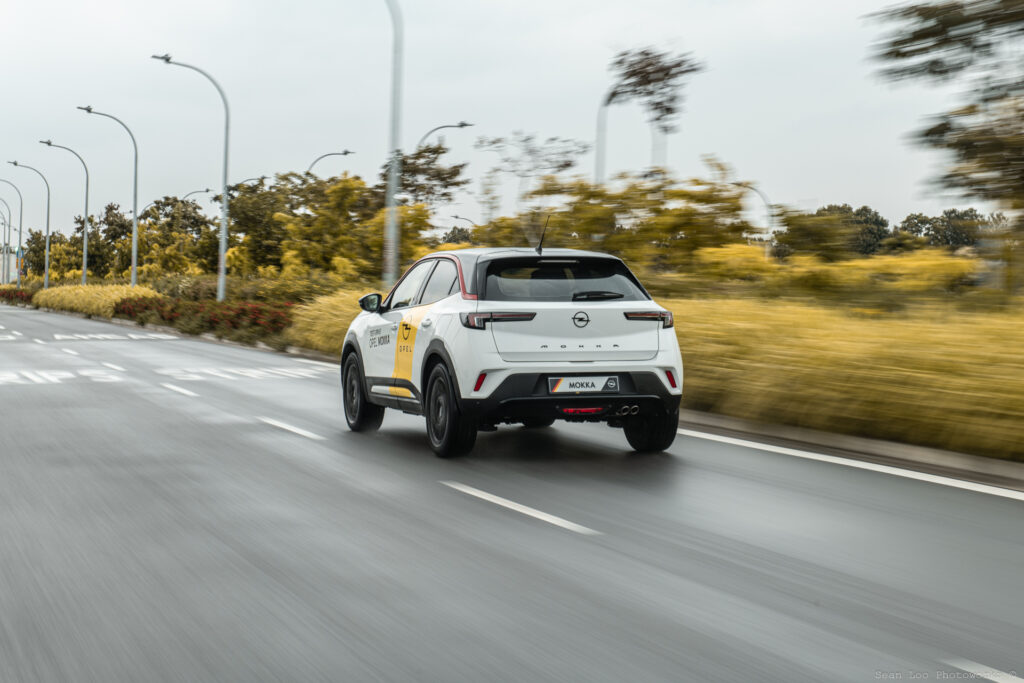 Overall, the Mokka presents itself as quite the funky package for those who wish to savour an elevated driving experience.
Lots of trinkets to-go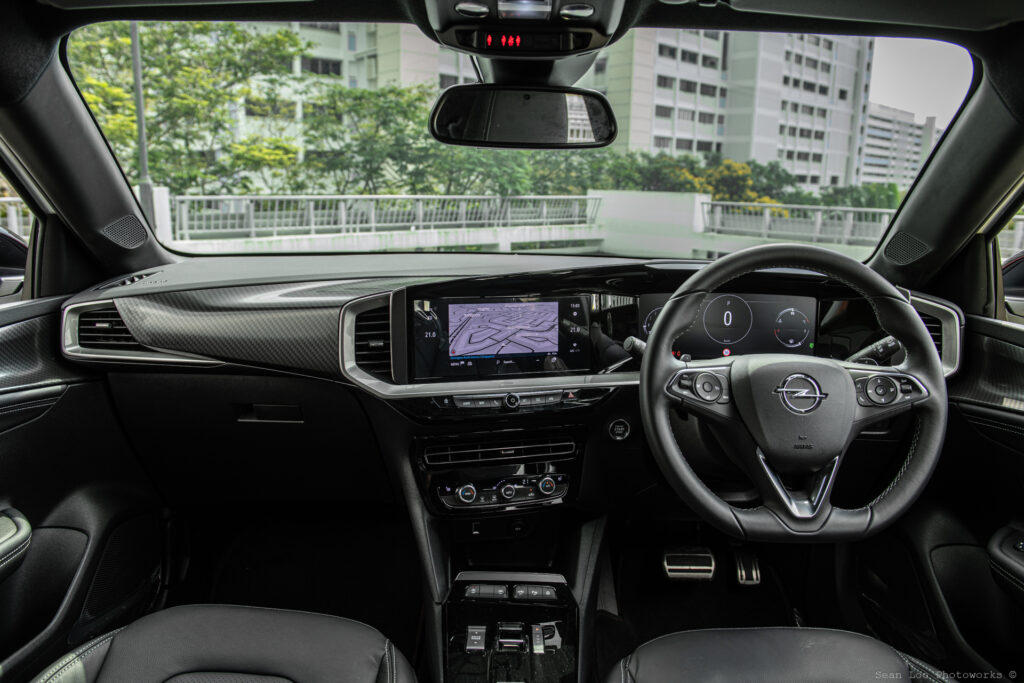 Even if you opt for a bold and brash colour on the outside, the Opel Mokka exudes a classy interior that tones down the excitement to a mellow blend.
Silver trim pieces are dotted around the cabin, paired with faux carbon fibre to break up an otherwise black interior.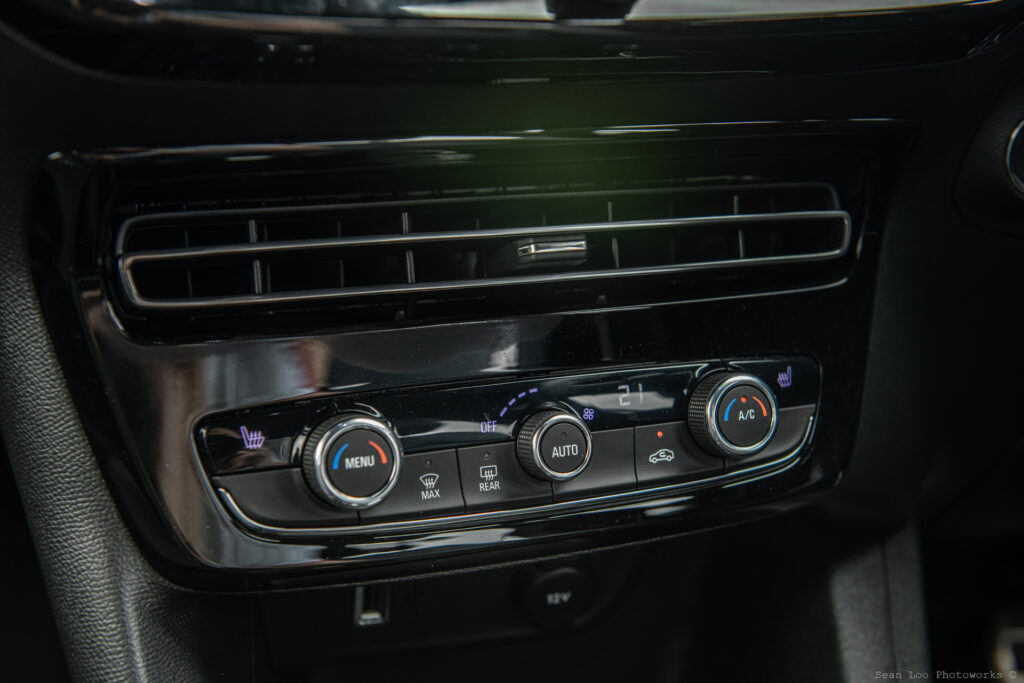 The Pure Panel display, as dubbed by Opel, is a combination of a 12-inch instrument cluster and a 10-inch infotainment touchscreen. Driving information is clearly displayed in a simple, but effective manner.
Physical (thank you!) HVAC controls and menu buttons are a welcome sight in the Mokka. Though they may look old-fashioned, I am fully on board with systems like this as opposed to hard-to-operate touchscreen controls.
However, where the Mokka does fall a little short is in the rear. Size-wise, it is decent for its class, but adults may wish for more legroom and headroom. Plus, the narrow rear doors do prove a challenge for quick ingress and egress.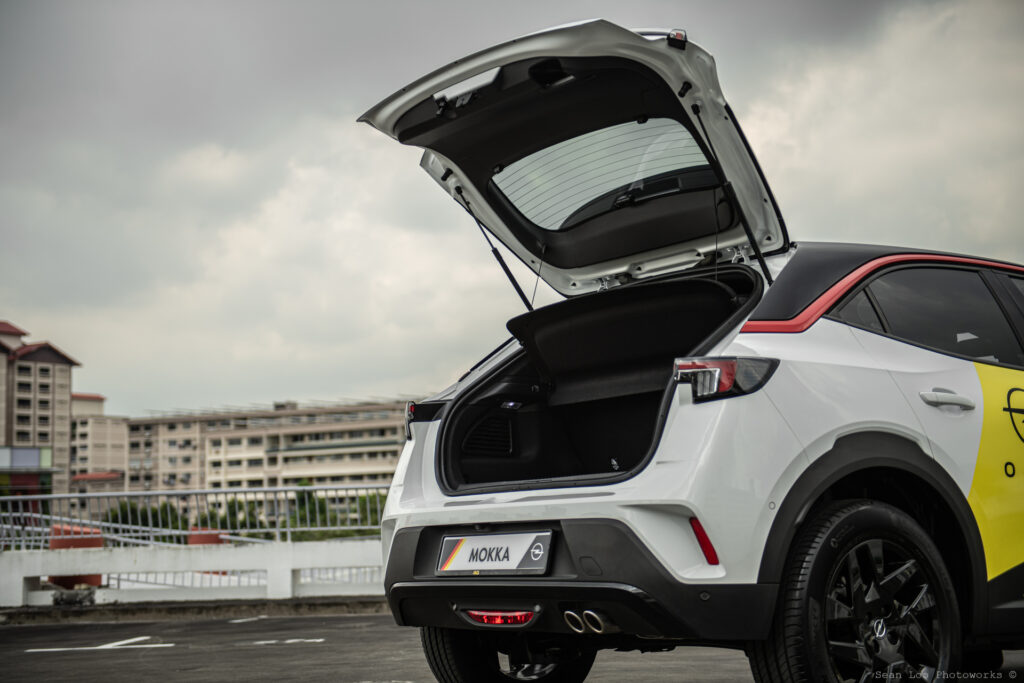 With a tapered rear end, boot capacity comes in at just 350 litres. Though it is sufficient for the weekly shop, the narrow aperture might make it a challenge to load more odd-sized cargo.
It's a unique brew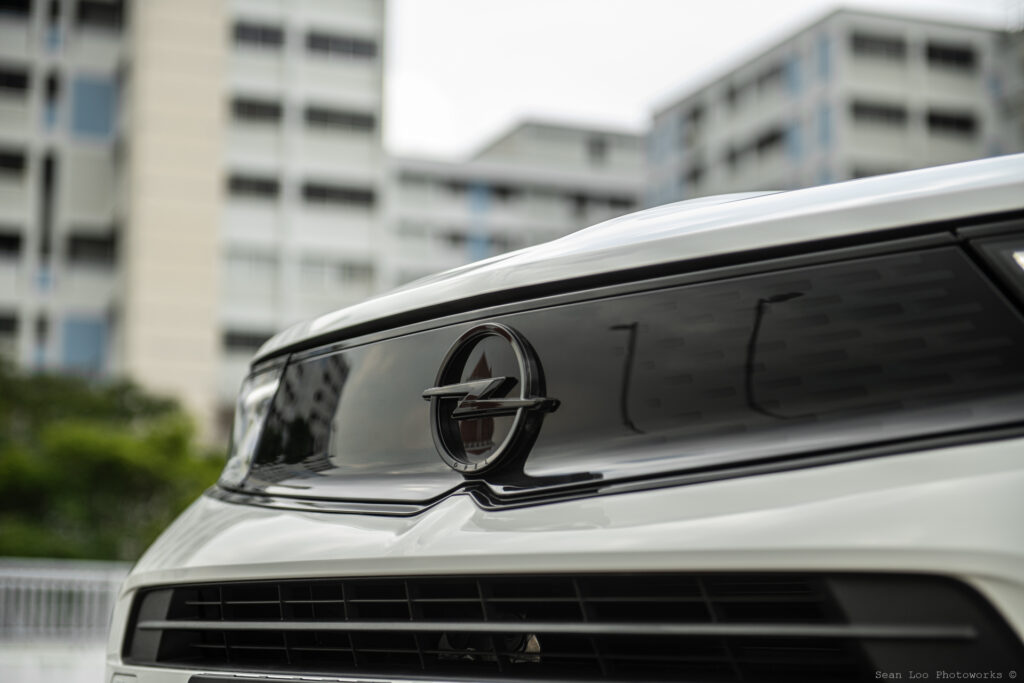 Occupancy and cargo caveats aside, the Opel Mokka is an interesting proposition for those who value upmarket looks and a responsive drive.
It isn't as affordable as its main rivals, and you are paying a slight premium (prices). But, like that cup of freshly brewed coffee from an artisanal chain, the Mokka will appeal to those who dare to be different, and those who live life outside of the box.
Why conform to the same herd, when you can stand out?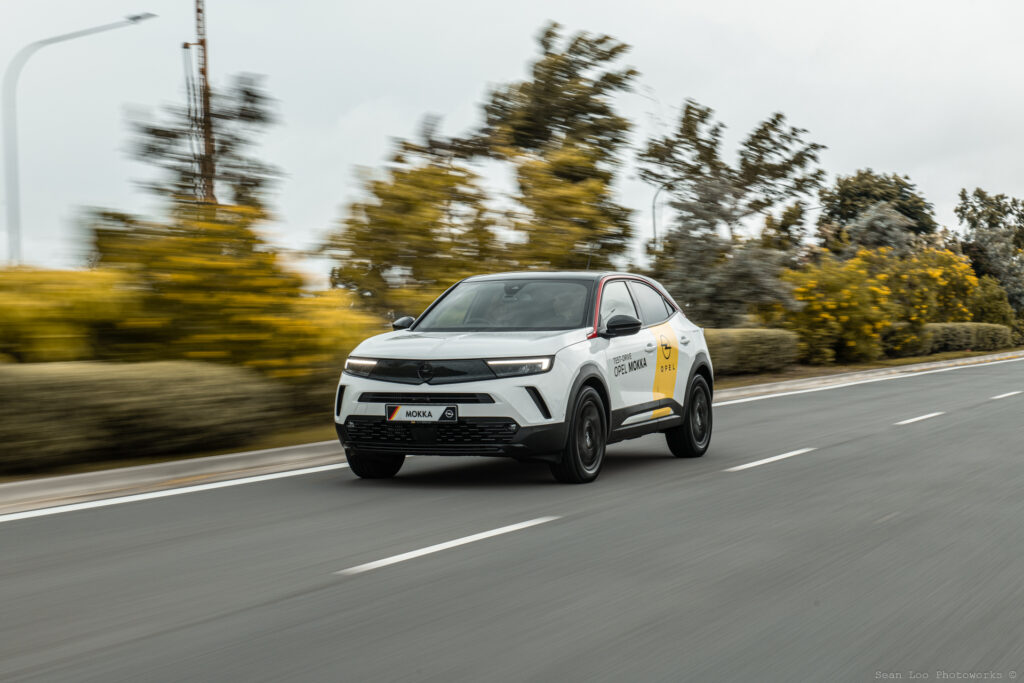 Just like the Mokka.
---
Read up on our other AutoApp reviews here!