Five ORA Good Cat cars made the arduous journey from Thailand to Singapore as part of the Great Wall Motor EV Convoy Tour 2023.
---
Great Wall Motor (GWM), the parent company of ORA, recently hosted their EV Convoy Tour 2023, where various members of the media from Singapore and Thailand embarked on a road trip to challenge the status quo and redefine the way we view EVs.
Some folks out there still hold on to the notion that EVs are limited by their maximum battery range. But, armed with a fleet of ORA Good Cat cars, GWM set out to qualm these misconceptions.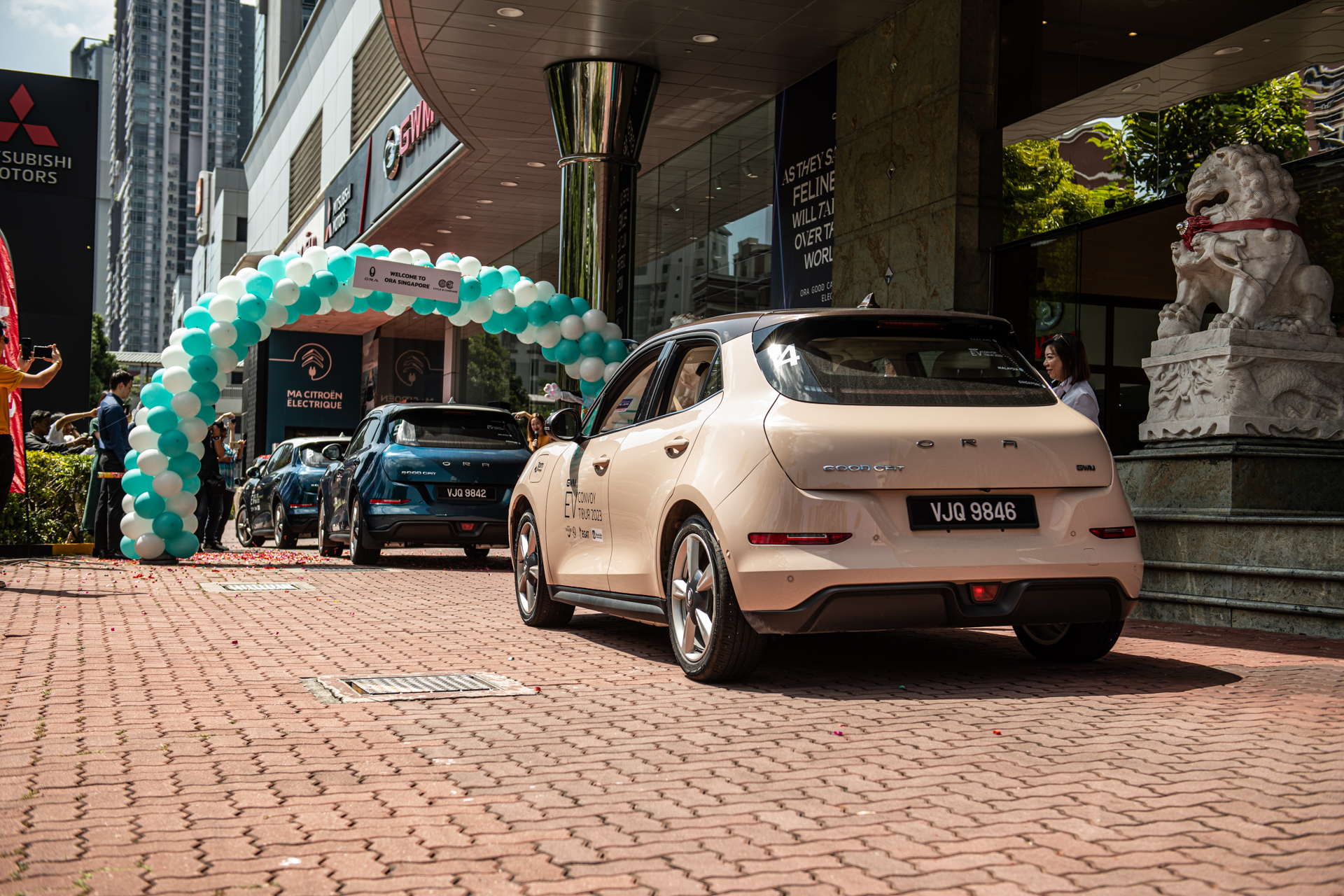 The convoy of Good Cats cruised from the bustling streets of Bangkok, Thailand, to the vibrant heart of Singapore, covering approximately 2,000km in just seven days. A true cross-border adventure over three countries.
You might be wondering, "Okay, so how many times did they really have to charge these Good Cats?" Well, the theoretical math pegged it at around five or six times for the entire journey, given the decent 420km range each cat is able to muster. The Good Cat, according to ORA, boasts an average energy consumption of 6km/kWh.
The road trip also shed some light on the possibility of long-distance road trips in EVs. While not as seamless as conventional fuel cars, it is definitely doable, even all the way up to Thailand. 
Photo Credits: Sean Loo (@auto.driven)
---
Read more automotive news at AutoApp, or check out our latest videos on Ignition Labs TV!