Porsche Singapore, formed by Eurokars Group and Porsche Asia Pacific, announced a new partnership with real estate developer GuocoLand to develop its new Porsche Studio.
---
In the announcement, Porsche Singapore has revealed the location for its upcoming Porsche Studio Singapore. In the second half of 2023, the German sports car brand will welcome customers and fans to its new home in Singapore.
This new studio will be developed at the upcoming Guoco Midtown integrated mixed-use development at Beach Road, nestled near the city's core town districts. The move underlines the brand's commitment to bring the brand closer to its customers, and to deliver more customer-centric experiences.
"We are excited to announce the location of the upcoming Porsche Studio Singapore at Guoco Midtown today. In addition to test drives, vehicle personalisation and a selection of own and partner products, Porsche Studio Singapore aims to be a premiere brand destination with its convenient city-centre location – a place where fans and customers alike can immerse themselves in new experiences, connecting and exchanging ideas with other likeminded Porsche enthusiasts," said Mr. Andre Brand, General Manager Porsche Singapore.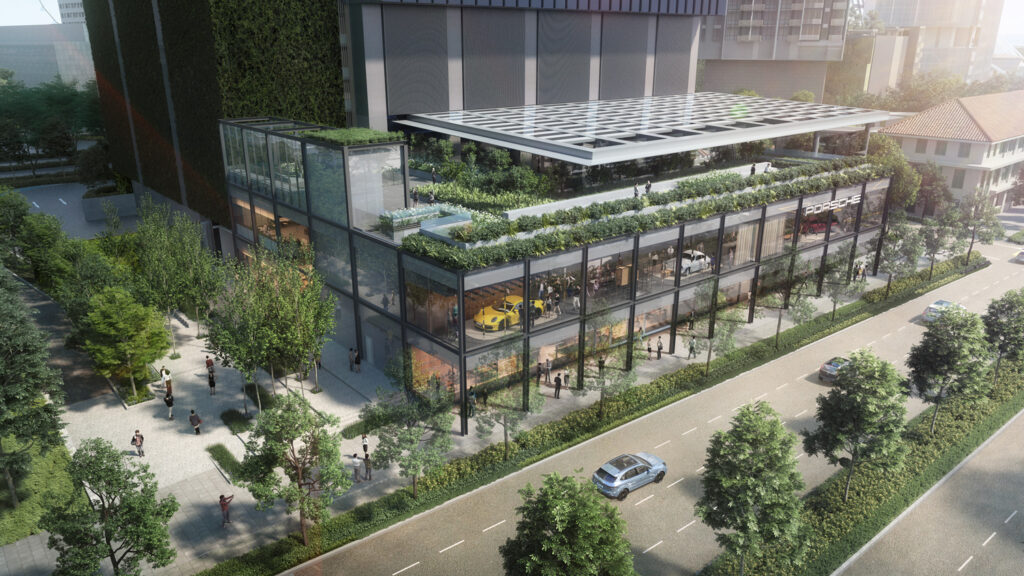 With customer experience being the core concept of this development, the upcoming Porsche Studio Singapore breaks away from conventional automotive retail spaces. Instead, it combines new, heritage and special Porsche car displays with an integrated F&B experience, as well as co-working and community exhibition spaces to redefine the in-store customer experience. Adjacent event spaces within the new Guoco Midtown development have also been earmarked as modular event venues for larger-scale Porsche community gatherings and family events in the future.
As a prequel to the Porsche Studio Singapore, Porsche is planning to open a Porsche NOW Pop-up at Guoco Tower, centrally located in the Tanjong Pagar district. From early January 2023, this interim retail space will open to the general public, and customers can engage with Porsche experts to provide feedback.
Porsche NOW Pop-up (Open from 1 January 2023)
Address: 7 Wallich St, #01-07 Guoco Tower, Singapore 078884
Unfortunately, with the launch of this new space, the Porsche Centre Singapore at 29 Leng Kee Road will cease operations after 31 December 2022. For existing customers, the Porsche Service Centre at 27A Tanjong Penjuru will continue as a one-stop destination for all Porsche vehicle service-related matters.
---
If you're intending to get your car serviced, why not let AutoApp arrange this service for you! Click here to make a booking by email, or download the app.