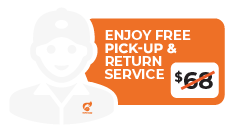 FOR FIRST-TIME CUSTOMERS
Whether it's a tyre change or getting your car groomed, have a taste of what convenient car care should feel like with our complimentary Collection & Delivery service (U.P. $68).
All AutoApp bookings include a $5 booking fee and a $68 Collection & Delivery charge. But for your first booking*, we waive all Collection & Delivery charges so you get to enjoy the convenience for free.
Simply making a booking on the app, and our Service manager will take care of the rest.
*Not applicable to concierge-only and on-site services.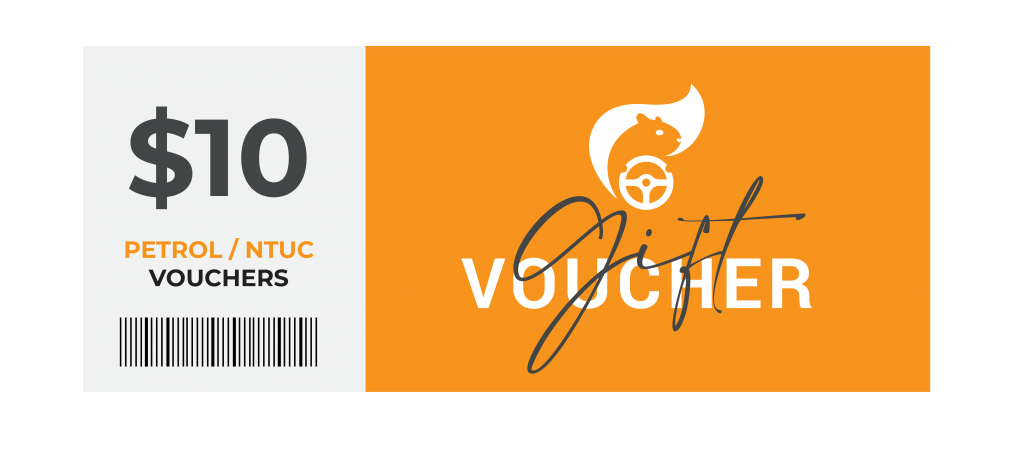 #SHAREAUTOAPP AND RECEIVE GROCERY / PETROL VOUCHERS
#ShareAutoApp
Nothing in life is ever free?
For your friends, our concierge service is.
Your loved ones deserve it too.
Good things are meant to be shared.
It's time your friends experienced the convenience of AutoApp too.
Receive $10 petrol or grocery vouchers for every friend who redeems the complimentary concierge service using your personalised code.

SHARESMA1234B (SMA1234B = Your vehicle number)
TERMS OF USE
1. Complimentary Collection & Delivery is not applicable to on-site and valet-only services.
2. Vouchers are awarded when each personalised promo code is redeemed.
3. Each personalised promo code is valid for up to 3 redemptions. Redemptions are processed at a first-come-first-serve basis.
4. All prices indicated are subject to GST.
5. All vouchers and promotions are not exchangeable for cash.
6. AutoApp SG and Ignition Labs Pte Ltd reserve the right to alter any promotion and voucher without prior notice.
SERVICE & SAVE!
Find servicing your car a chore? Not anymore with AutoApp!
For a limited time only, first-time AutoApp users enjoy basic servicing at $128 with up to $103 worth of freebies!
Promo includes
• Basic servicing and oil change
• Free vehicle collection and delivery (worth $68)
• Free car wash and vacuum (worth $15)
• Free AutoApp umbrella (worth $20)
Message us on Facebook or WhatsApp 91-028-028 to enquire, or book your next car servicing via the app directly!
Other add-on services:
• Keep the haze out of your car with an air + aircon filter change
• Stay vigilant with our ProActive interior sanitisation
• Back-to-new polish and grooming
• STA/VICOM car inspection
TERMS OF USE
• AutoApp umbrellas available while stocks last.
• All bookings are subject to a $5 booking fee and GST.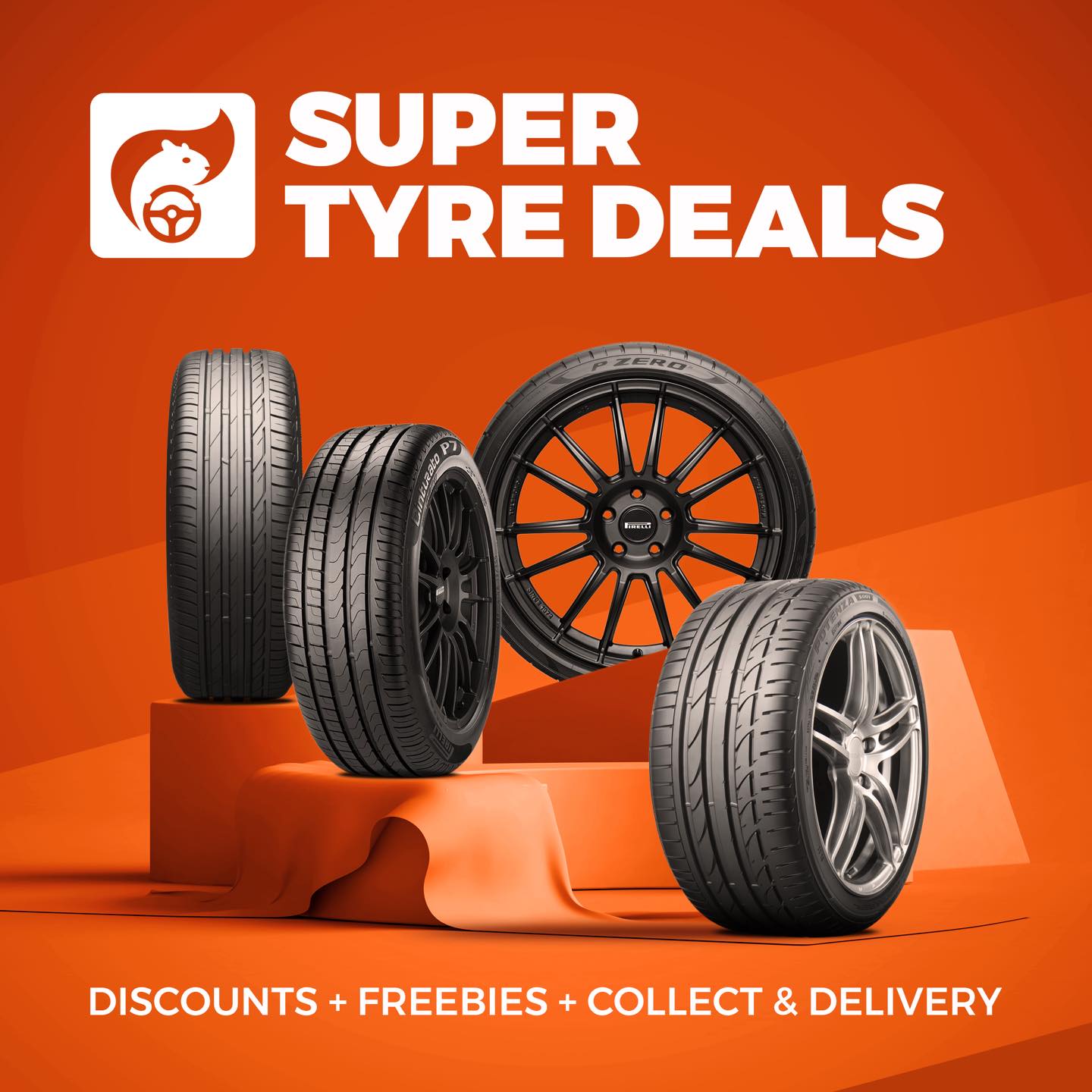 SUPER TYRE DEALS
Did you know that you can get your car fitted with a new set of tyres without leaving home? Now THAT's convenient, and with AutoApp, you certainly can!
Receive up to $118 worth of free services when you purchase a brand-new set of 4 tyres from leading tyre brands through AutoApp!
All first-time AutoApp users will also receive free collection & delivery (worth $68).
Simply drop us a Facebook message, WhatsApp or call 91-028-028 to enquire, or book a tyre change via the app directly!
TERMS OF USE
• All prices indicated are subject to GST.�• All AutoApp bookings are subject to a $5 booking fee.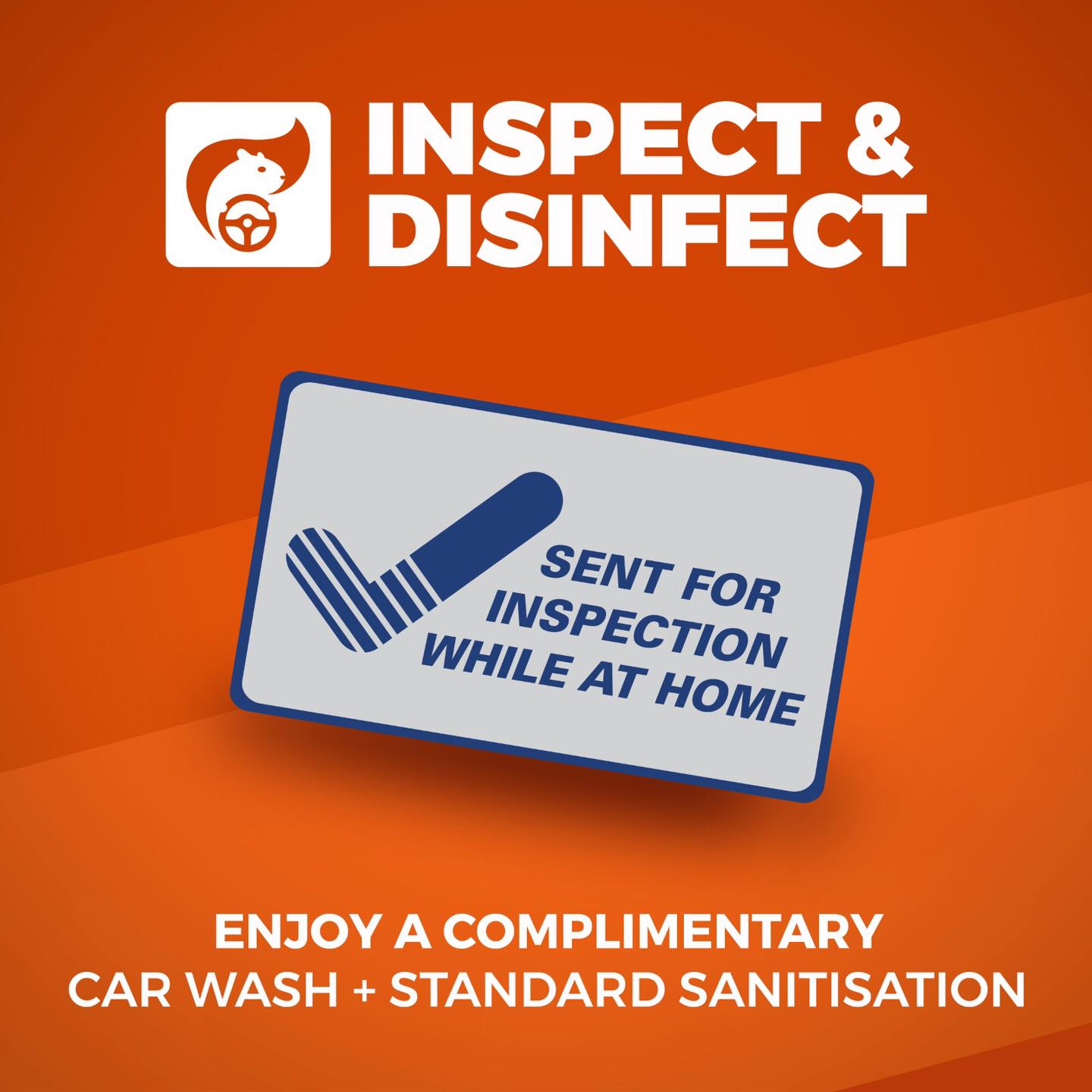 INSPECT & DISINFECT
Is your car inspection coming up? With AutoApp, you don't have to take leave just to spend it at an inspection centre!
For $68, AutoApp will collect your car for inspection, and return it to you wherever you are once completed. Sounds easy, right?
All first-time AutoApp users will also receive a free car wash and interior sanitisation worth $48!
Message us on Facebook or WhatsApp 91-028-028 to enquire, or book your next car inspection via the app directly!
TERMS OF USE
• Bookings available from Mondays to Fridays, 9am to 4pm.
• Interior sanitisation includes wipe-down of interior and application of AERIS
 Active.
• Price excludes $66 inspection fee.
• All bookings are subject to a $5 booking fee and GST.
AutoApp ProActive: Now in shareable packages!
Save up to $590 when you purchase any of our ProActive packages by yourself, or with your friends! Starts from $236.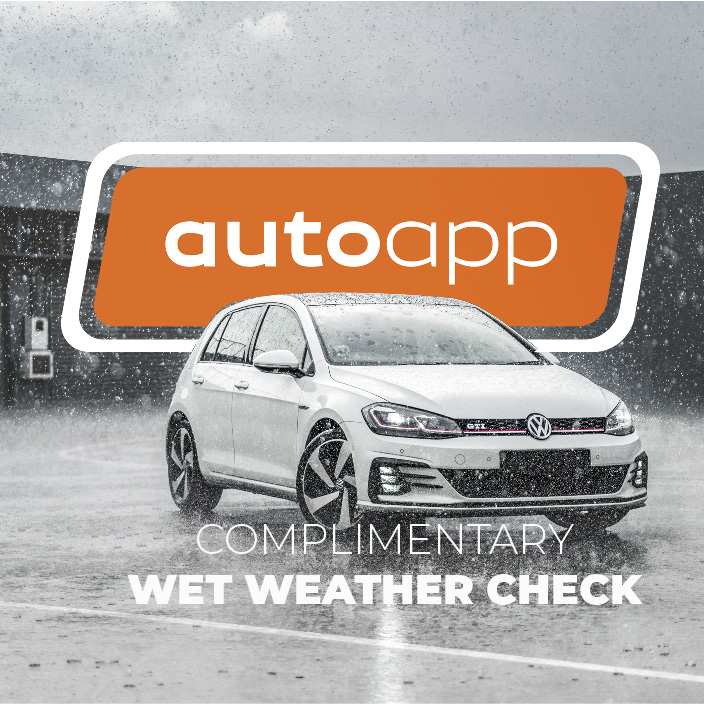 Free Wet Weather Check
Be prepared for a rainy day with AutoApp!
Get a free, no-obligations wet-weather check for your car so you never have to worry about driving through the rain. Includes tyre, battery, wiper checks, and more!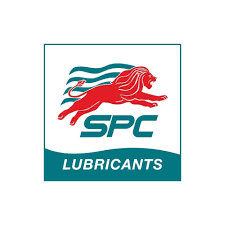 SpeedyCare Concierge Promotion: Collection & Delivery Only (incl free $10 Fuel Vouchers)
You can now enjoy SpeedyCare services from the comfort of your home!
AutoApp is pleased to be the concierge partner of SPC Lubricants and its SpeedyCare outlets. For just $50 (U.P. $68), SpeedyCare customers will not only enjoy AutoApp's trademark Collection & Delivery from anywhere in Singapore, they will also receive a $10 SPC fuel voucher!
Simply make a booking via the app directly, and leave the rest to our capable Service Ambassadors. Download AutoApp here [
http://onelink.to/autoapp
]