For this latest iteration of the Mercedes Class, CLS can only stand for one thing — Clearly Looking Sharp.
---
When Mercedes-Benz first shocked the world with it's then brand-new model called CLS back in 2004, many dismissed the "4-door coupe" styling as mere frivolity that would not stand the test of time. Here we are, then, in 2022 — nearly 20 years later, and the CLS is still with us. Not to mention how the allegedly-frivolous "4-door coupe" styling has caught on with the rest of the industry.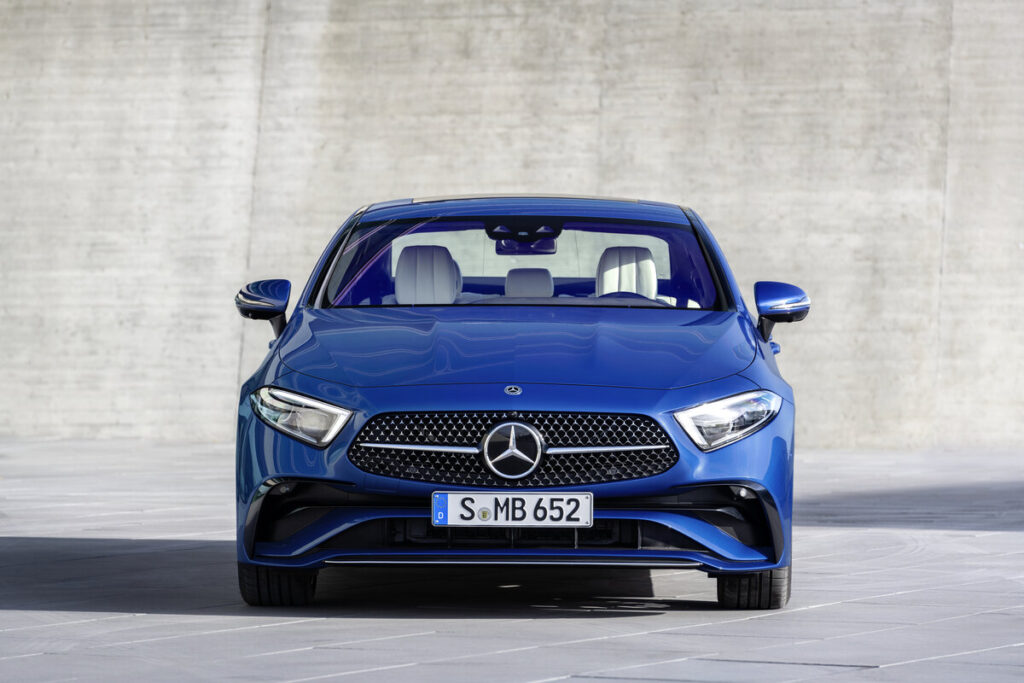 This third-generation, code-named C257, has just undergone a refresh, with a new grille design and bumpers to give the car coupe a sharper look. Not much else has changed looks-wise though, and this is a good thing because it means the design has stood the test of time.
As much as we appreciate aesthetics, we at AutoApp are also attracted by acceleration, so let's start under-hood. The 3-litre M256 engine is offered in two guises — 367hp and 500Nm of torque in the CLS 450 4MATIC, and 435hp and 520Nm in the AMG CLS 53 4MATIC+. Both engines feature EQ Boost mild hybrid technology courtesy of an integrated starter generator (ISG) putting out 22hp and 250Nm.
The 0-100km/h sprint takes the CLS 450 a mere 4.8 seconds, whilst the AMG variant dispatches it in 0.3 seconds less. Both models are electronically limited to a top speed of 250km/h.
On the inside, a redesigned multifunction steering wheel wrapped in nappa leather greets the driver. Two new trim finishes – open-pore brown walnut and high-gloss grey wood – have been added to the regular CLS in addition to new colour combinations for the seats. For the AMG variant though, carbon fibre features on the inside together with a specific AMG steering wheel for that all-important sporty feel.
As expected, the CLS comes packed with tech up the wazoo. Active Brake Assist, Active Stop and Go Assist which comes with the Driving Assistance Package Plus, Active Parking Assist with automatic parking and unparking, and Energizing Comfort which uses lighting, music and massage programs to revitalize the driver, to name a few.
The facelifted CLS is on sale now, including COE, and starting at S$488,888 for the CLS 450, rising to S$541,888 for the CLS 53 AMG. More to come when we plonk one of our butts down in the driver's seat and take it for a spin.
---
Click here to check out more car news on AutoApp.