You may think the dual-motor Hyundai Ioniq 5 Inspiration variant is just a simple affair of adding one more motor, but the true answer goes much deeper than that.
---
Hyundai has been riding this high-voltage wave for some time now, and its journey through the e-mobility landscape has been nothing short of fascinating.
Remember the original electric Ioniq? Back then, Hyundai played it safe, creating a design that mirrored traditional combustion-engine cars – the result? A car that looked like your typical family sedan, with a cabin design that felt as snug as your favourite old pair of jeans.
But times have changed, and Hyundai's approach to EVs is bolder than ever. The Ioniq 5 is one great example; where creativity takes the driver's seat.
I had the pleasure of testing the Ioniq 6 recently, and it left a big positive impression on me. So, it's now time to swap seats into the Ioniq 5 Inspiration, packing the same dual-motor powertrain as the Ioniq 6. Our destination? The scenic coastal roads of Desaru.
The first thing that surprises you is just how much more potency that extra motor bestows the Ioniq 5. Its dual-motor setup happily laps up the tarmac as you accelerate; give the accelerator a gentle nudge, and you'll feel the G-forces at play, swiftly propelling you forward.
Despite the speed, silence blankets the cabin, with the only telltale of the brute power is when your head snaps back, kissing the headrests. Built on the same E-GMP platform as the Ioniq 6, the dual-motor Ioniq 5 shares identical power numbers – 321bhp and a solid 605Nm of torque, rocking the century sprint in a mere 5.1 seconds.
On wide, empty stretches of expressway, it's easy to lose track of your speed. That speed becomes even more apparent when you transition to smaller B-roads, where that instant surge of power shines; overtaking other road users becomes a breeze, and you can effortlessly summon speed at will.
Couple that with a low centre of gravity, a rigid chassis, impeccable damping, quality tyres, and a few other secret herbs and spices, and you have an EV SUV recipe that can take corners like a hot hatchback.
However, its weight does come into play when tackling tighter bends and coming to a halt at high speeds. While it's generally stable, it's not the nimblest choice for aggressive corner carving on less-than-ideal surfaces.
But, for the majority that won't go around a corner fearing for dear life, the Inspiration trim offers a slew of creature comfort features. Among the best has to be the Bose premium audio system that includes a subwoofer for that extra bass kick.
The E-GMP platform maximises cabin space, a godsend for commuting and road-tripping alike. The cabin's insulation is top-notch, and the interior quality is impressive – every detail feels well-crafted.
It even has a few tricks up its sleeve – the glovebox opens like a drawer, perfect for stashing your odds and ends. Then there's the ingenious flat floor with a movable central universal island instead of a fixed centre console. This adds a dash of versatility; slide it toward the back, and you have a convenient spot to store your bag.
Oh, you needed to charge something? Forget about USBs (even though the Ioniq 5 has quite a few ports available), use the 3-pin socket under the rear seat instead. This is one of those "you don't know how useful it can be until you don't have it" things that came in handy when charging portable devices and equipment while on the go.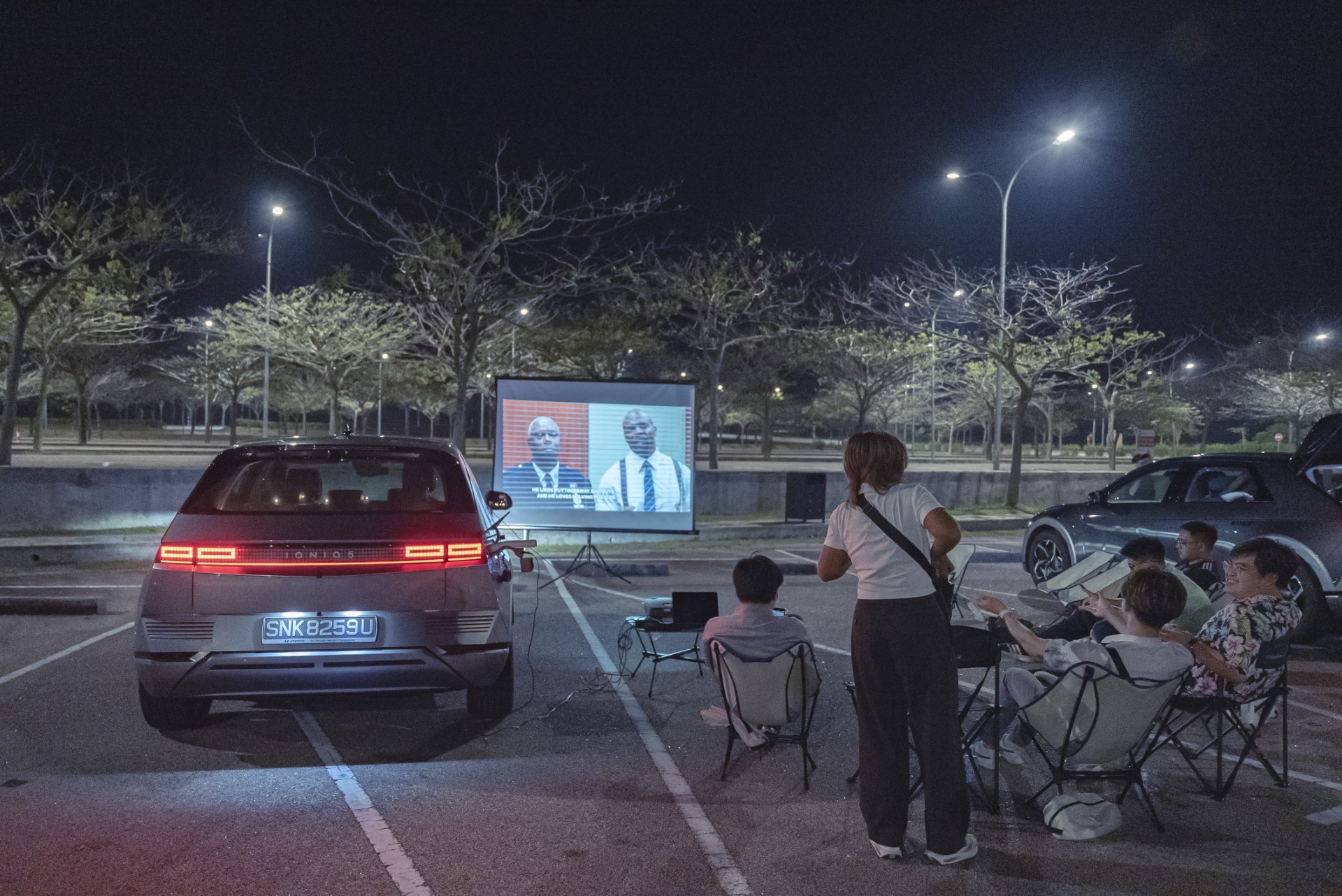 For the odd camping trip, there's even an external V2L adapter to power various devices. Hyundai tested this in Desaru with a pop-up movie theatre; for those of you who is looking for date night ideas, you have one great option now.
One feature I truly enjoyed was the adaptive cruise control system, which works in tandem with lane keeping and lane assist. The ability to drive semi-autonomously lightens the load on longer journeys.
In summary, the Ioniq 5 stands out with its boxy hatchback-crossover hybrid looks and the Inspiration trim takes power and agility to the next level. For those of you who crave the thrill of speed, the choice becomes pretty obvious.
---
Read more automotive news at AutoApp, or check out our latest videos on Ignition Labs TV!