Longest-serving CEO of the British luxury car maker since Claude Johnson to step down at the end of November.
---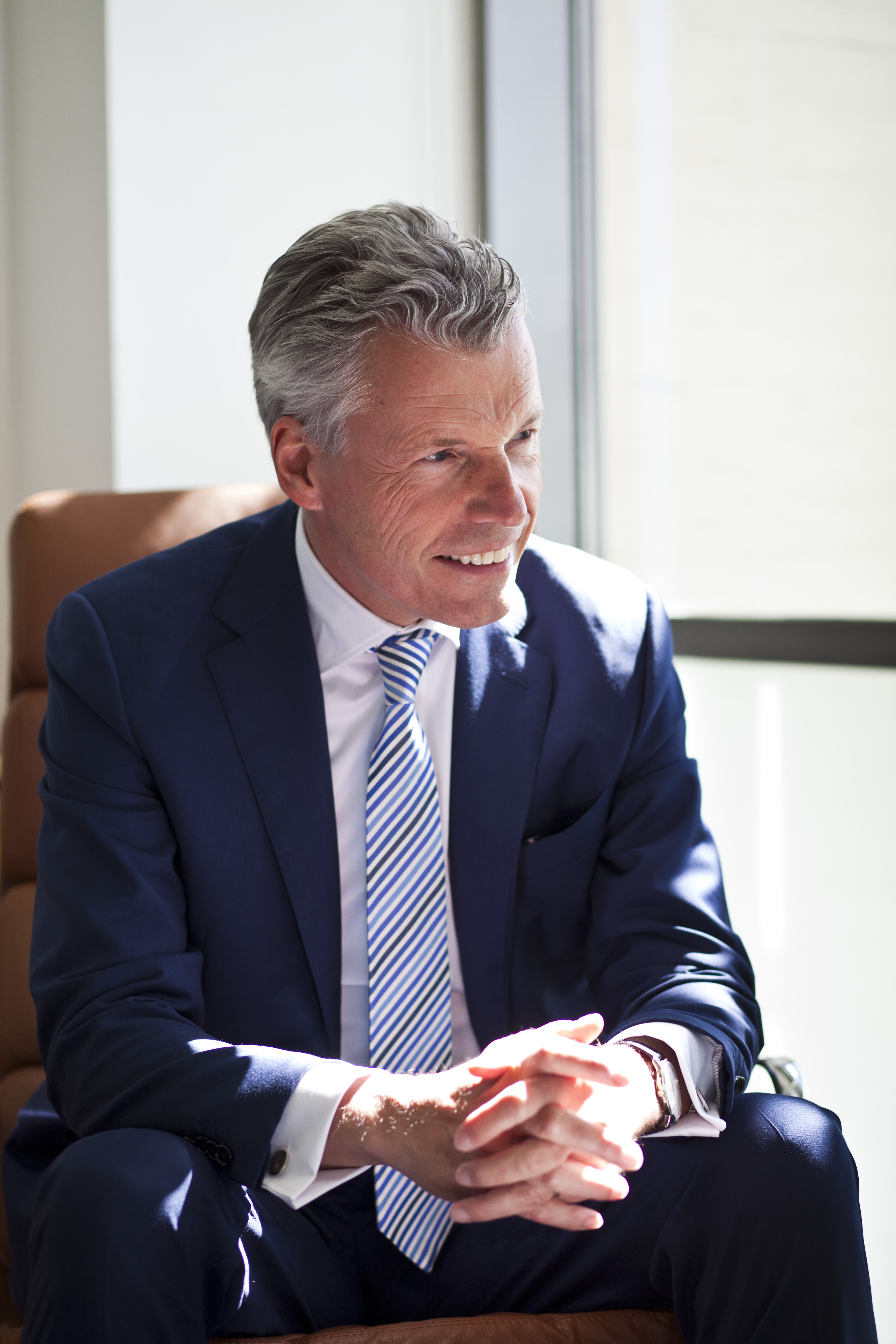 In today's fast-paced coroporate world, Chief Executive Officers (CEOs) tend not to hang around for very long. So, it is remarkable when one has managed to helm a company such as Rolls-Royce as long as Torsten Müller has.
Mr Müller, 63 is set to retire at the end of November after 14 years as Chief Executive Officer of Rolls-Royce Motor Cars. Since joining the company as CEO in 2010, he has overseen the development and launch of entirely new model lines including the fully electric Spectre, the brand's first-ever SUV, the Cullinan, as well as the Wraith coupé, and the Dawn convertible.
These new models have brought Rolls-Royce into the 21st Century relevance and created new interpretations of ultra-lux motoring. Torsten also launched Black Badge, the edgier, more subversive Rolls-Royce alter-ego, conceived and launched – a bold venture that has broadened the brand's appeal significantly. Under the German's leadership, the average age of Rolls-Royce customers has reduced significantly from 56 to just 43.
Commenting on his retirement, Torsten said, "Leading Rolls-Royce for almost 14 years has been the greatest privilege and pleasure of my professional life. To have grown the company and its world-class people to the position it is in today, at the pinnacle of the luxury industry, has been a remarkable adventure. I am proud of the role my exceptional team and I have played in contributing significantly to the UK economy and to the global recognition of Britain's ability to produce the world's best luxury products."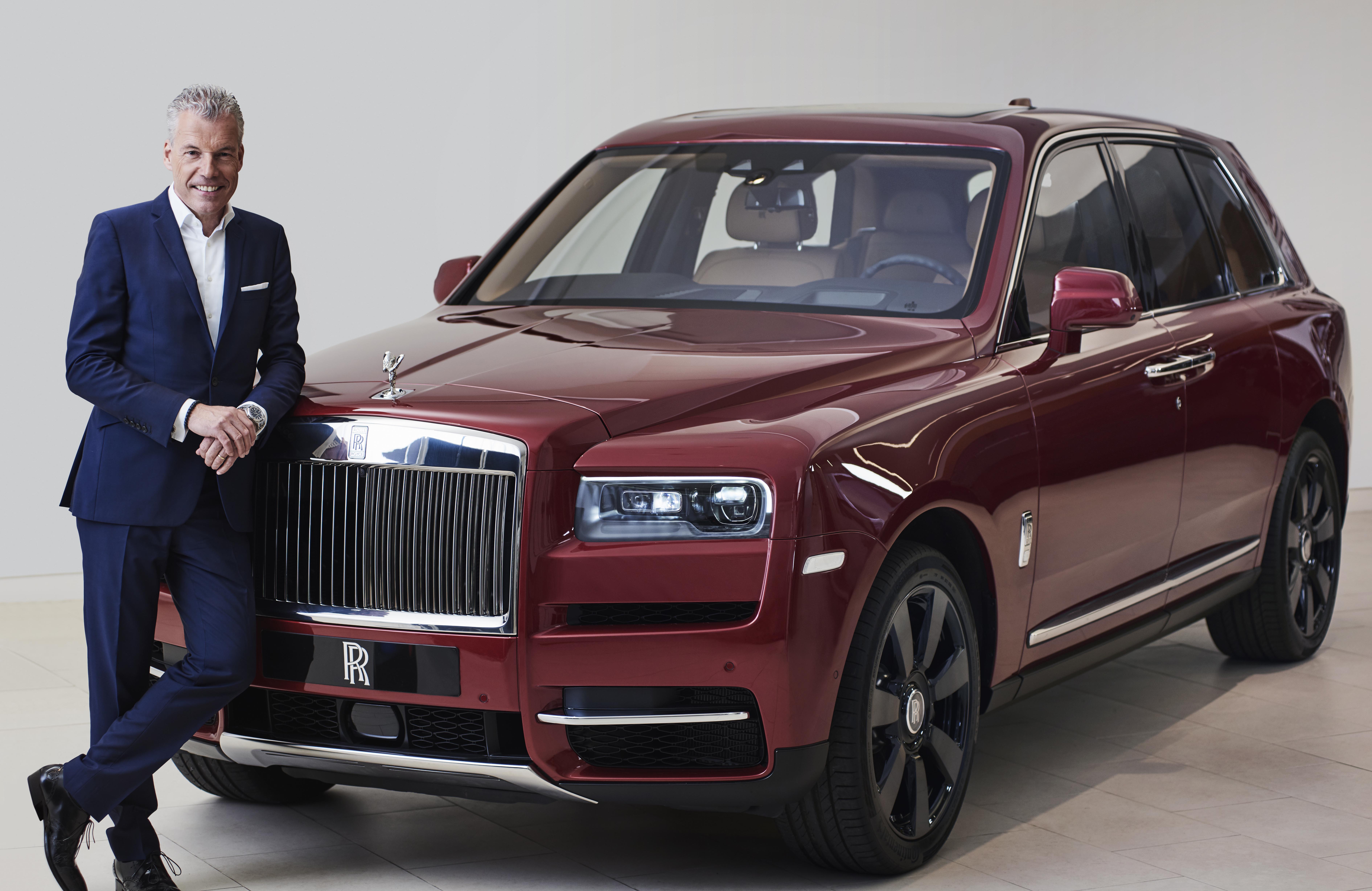 Along with the new model lines, Torsten also rejuvenated the brand by embracing new technologies such as the Whispers app – a digital members' club reserved for those who own a Goodwood-era Rolls-Royce.
Torsten said, "Whether in person or virtually on Whispers, spending so much time with our clients – the inspirational people upon whom the marque is built – has been one of my greatest joys and a true education, giving me a clear, unique and finely attuned understanding of how luxury is defined around the world."
Rolls-Royce Motor Cars has been part of BMW Group since 2003 marking a new era for the brand. Oliver Zipse, BMW Group Chief Executive, said, "Rolls-Royce Motor Cars is a jewel in the crown of our organisation. Torsten's outstanding leadership, unswerving commitment, clear vision and exceptional ability to build a strong, focused team have helped make Rolls-Royce the world-class luxury brand it is today. We wish him the very best for his future endeavours."
On 30 November, Torsten will be replaced by Chris Brownridge, currently CEO of BMW UK, a position he has held since 2021.
Commenting on his appointment, Oliver Zipse said, "Chris Brownridge is a hugely experienced professional with a tremendous track record – I am sure he will build on Rolls-Royce's success and guide Rolls-Royce Motor Cars onwards into its all-electric future."
Chris, a sales and marketing expert, spent almost 30 years with the BMW Group, starting as a graduate in 1995. Prior to his current position of CEO, Chris has been a member of the UK Board in various roles since 2011, including Sales Director BMW UK, BMW UK Marketing and MINI Regional Director for UK and Ireland.
Chris said, "I'm both honoured and humbled by my new appointment. To be invited to lead this great British brand, at such a pivotal moment in its long and remarkable story, is an extraordinary privilege. Rolls-Royce is one of the world's most recognised, desirable and influential brands, and I'm keenly aware of the enormous affection and esteem in which it's held. It's a tribute to its magnificent products, the close relationships it maintains with its clients and, above all, to the exceptional team I'm about to join. I'm also conscious of the incredible heritage of which we are the proud custodians, and that everything we do builds on and adds to that unique legacy."
Torsten's legacy at Rolls-Royce Motor Cars is already being compared to being as significant as the contributions of Claude Johnson, the company's first Managing Director who famously described himself as the "hyphen in Rolls-Royce".
This was not unfoudned as it was Claude who is credited as the one who literally connected Charles Rolls with Henry Royce, leading the pair to found the iconic brand.
Torsten will leave Rolls-Royce Motor Cars in a stronger position than when he arrived. In 2010, Rolls-Royce produced just two model lines, the Phantom and the Ghost. Today, he has transformed the brand into a true luxury powerhouse that contributes over half a billion pounds (SGD 834million) a year to the British economy. It is also one of the largest employers in West Sussex: the exceptional team working at the Home of Rolls-Royce at Goodwood has grown from around 300 to more than 2,500, with over 50 nationalities represented.  
Further commenting on today's announcement, Torsten said, "I believe the company is ready to embrace the future with all its opportunities. We have recently submitted our plans to extend our Goodwood site significantly in order to accommodate not only further electric production, but also to fulfil demand for even more Bespoke and Coachbuild products. These areas of our business truly set us apart, and I am exceptionally proud of them.
As I leave Rolls-Royce Motor Cars, I look forward to the opportunity for new professional challenges, as well as having a little more time to visit the world's great fly-fishing rivers! I wish Chris Brownridge the very best as he takes the helm of this wonderful marque. The team we have built over the last 14 years includes some of the most talented, dedicated and innovative minds in the luxury and automotive industries. I'm confident that, together, they will add further remarkable chapters to the extraordinary story of a company like no other in the world."
For more Rolls-Royce content, checkout the Phantom Inspired by Cinque Terre here.
---
Read more automotive news at AutoApp, or check out our latest videos on Ignition Labs TV!