Rolls-Royce's first electric vehicle, the Spectre, has been officially launched in Singapore.
---
Rolls-Royce has just taken an electrifying turn. We're talking about the very pinnacle of luxury cars here, and the grand debut of the Rolls-Royce Spectre, their very first electric marvel, happened right here in Singapore, at the Marina Bay Cruise Centre.
But before we dive into the nitty-gritty, let me give you a sneak peek into the price tag – a cool S$2,138,888 without COE.
Alright, I know, it might leave your wallet feeling a bit light-headed, but hey, that doesn't seem to bother the passionate lot out there. In fact, Rolls-Royce is grinning from ear to ear, claiming they've got a "good number" of orders lined up.
They're already sold out till the end of 2024 it seems. If you're thinking of nabbing one now, well, be prepared to twiddle your thumbs till 2025 for your prized Spectre to finally make its grand entrance.
Now, let's get to the good stuff. The Spectre is not just any run-of-the-mill electric car. This beauty takes centre stage as the beacon of Rolls-Royce's electric dreams. They're not just dropping an EV; they're raising the curtain on a new era of luxury.
The Spectre is perched regally atop the luxurious Architecture of Luxury platform, the same one that plays host to the esteemed Phantom and Cullinan. That 700kg battery? It's snugly nestled within this swanky framework, not just fueling the car but also playing the role of acoustic guardian.
So how does it shift that much weight? Well, the Spectre doesn't come with just one motor, but two! The one upfront belts out 255hp and 365Nm of torque, while its rear counterpart delivers a staggering 483hp and 710Nm of torque.
When these two forces unite, you're staring at a robust 584hp and 900Nm of torque that can whisk this luxury liner from 0 to 100km/h in just 4.5 seconds. That's like a limousine at the speed of a sports car – the perfect blend of sophistication and thrill.
Ah, but what's the range, you ask? This elegant beast can strut its stuff for 530km when fully charged. And just in case you're ever in a hurry to hit the road, a 34-minute rendezvous with a 195kW DC charger will power it up from 10 to 80 per cent.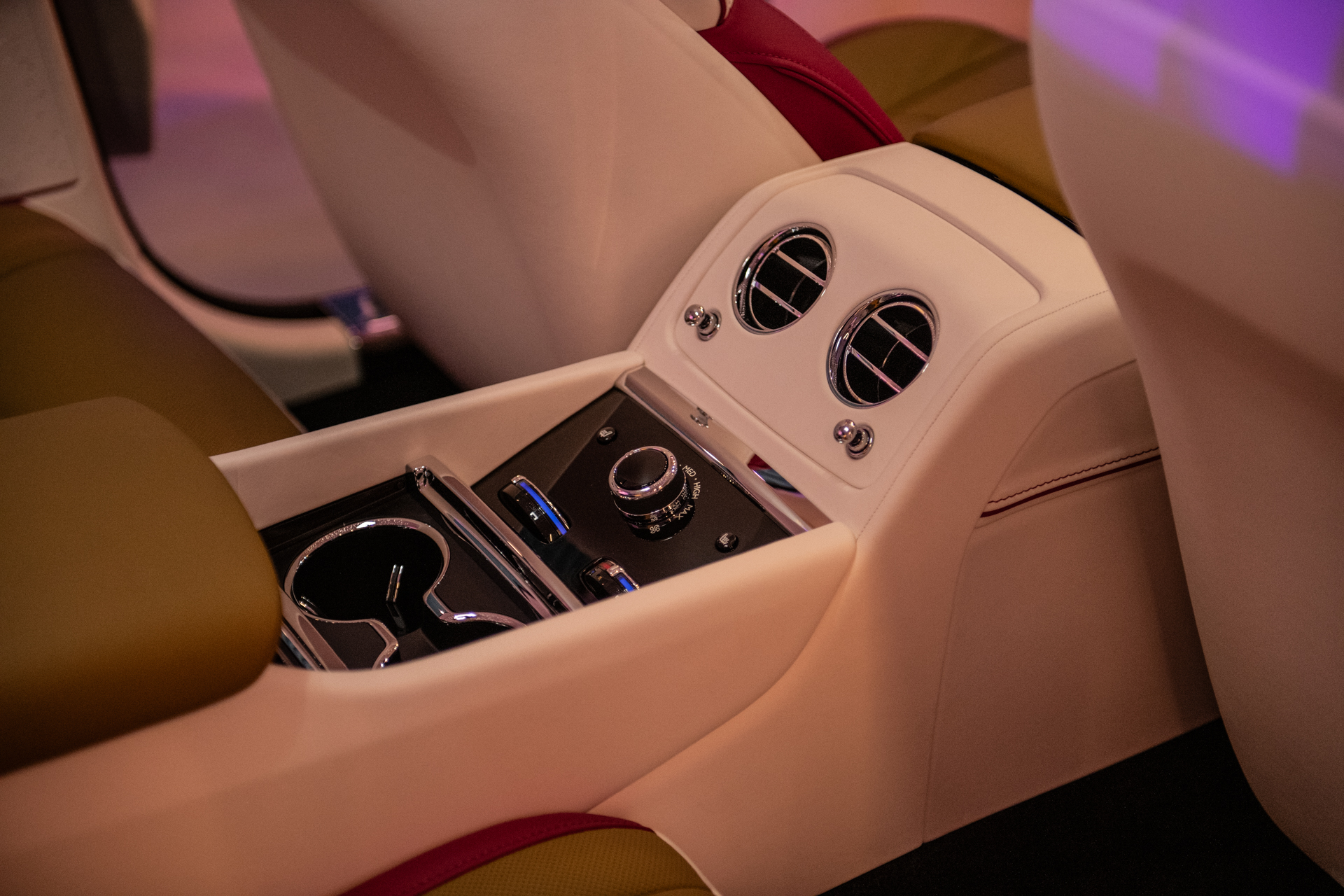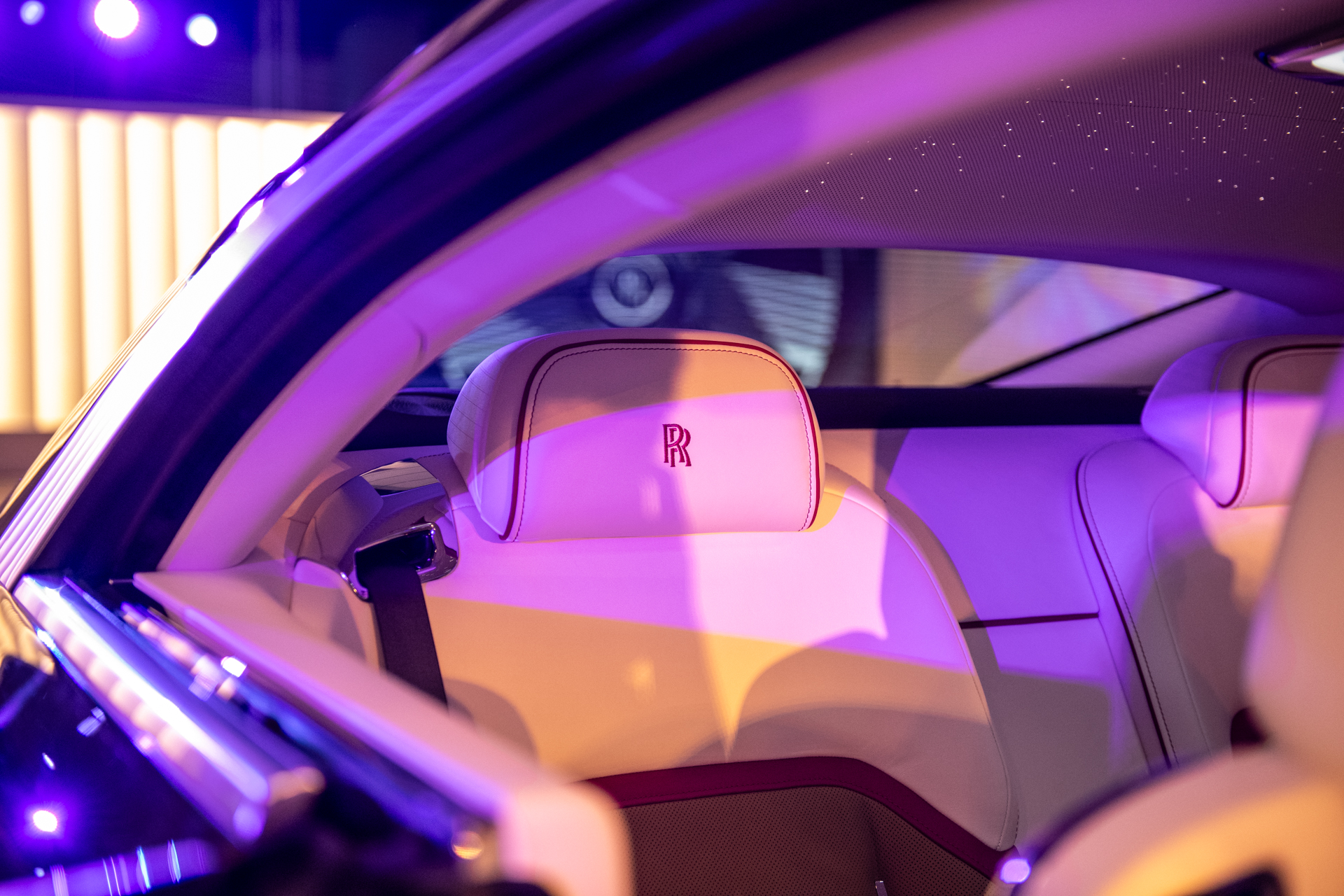 The Spectre isn't just about brute power; it's got brains too. With its digital architecture, Spirit, it's like the car of the future met a sci-fi movie. Rolls-Royce's Whispers app has its own cosy corner here. You can boss your Spectre around remotely via the app, fetching up-to-the-minute data like a pro.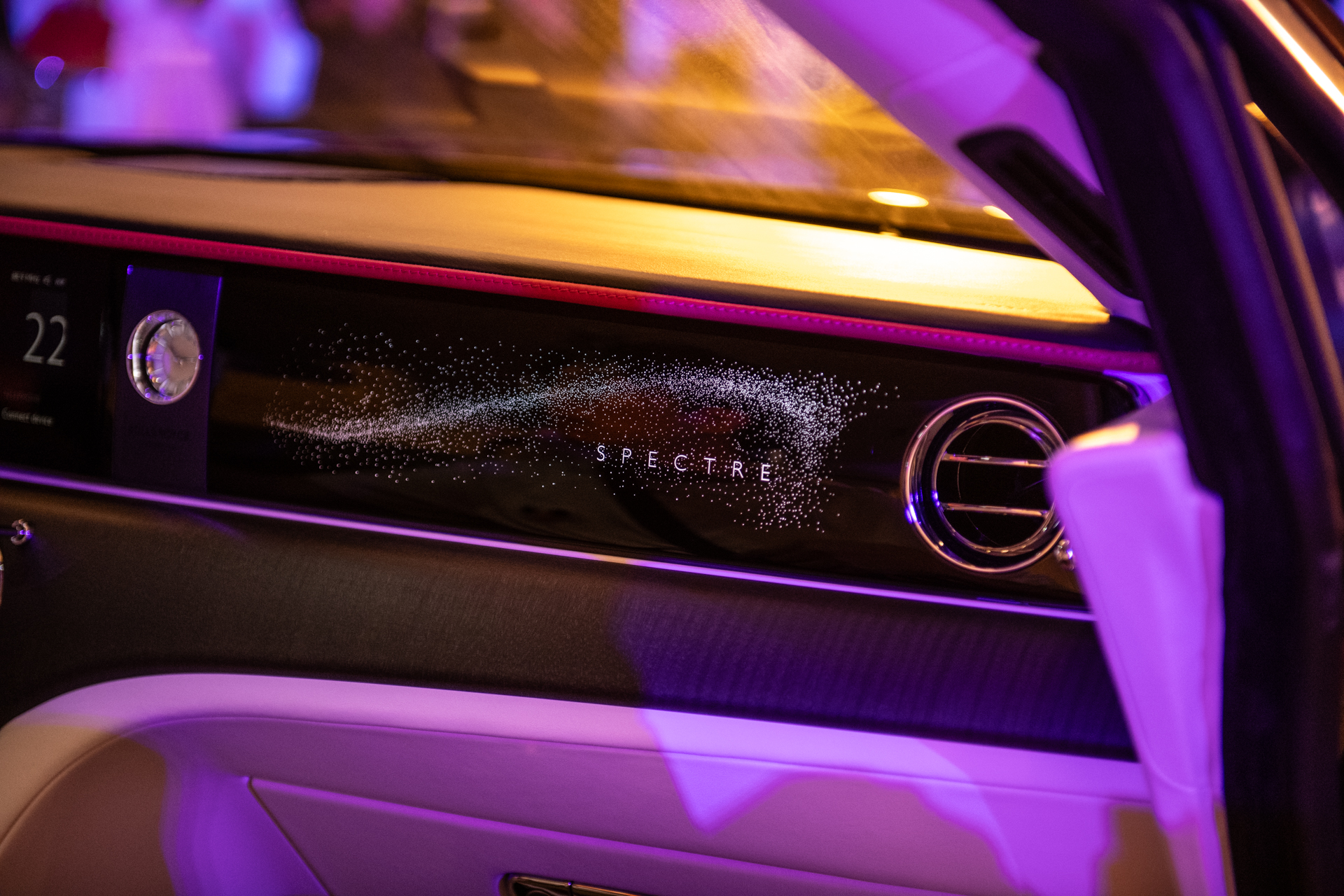 Now, as the curtains draw to a close on this electrifying performance, let's ponder the bigger picture. The Spectre isn't just a dazzling debut; it's Rolls-Royce's first electric step on a journey that's leading them towards a fully electric lineup by 2030.
And that means, hold onto your hats again, future Ghosts, Phantoms, and Cullinans could very well be pure electric wonders. It's a bold stride forward, and I can't wait to see how this tale of electrification unfolds for the luxury icon.
---
Read more automotive news at AutoApp, or check out our latest videos on Ignition Labs TV!