Talk about making your already exclusive Rolls-Royce even more attractive. This is the Rolls-Royce Black Badge Cullinan 'Blue Shadow'.
---
Rolls-Royce has recently unveiled the Black Badge Cullinan 'Blue Shadow' Private Collection, a tribute to the 'vastness and enigma of outer space'. The designers at Rolls-Royce drew inspiration from the Kármán Line, an invisible threshold located 62 miles above the Earth's surface.
Limited to 62 examples worldwide, each representing a mile from Earth to the Kármán Line, this exclusive interpretation of the Black Badge Cullinan is available through Rolls-Royce's prestigious Private Offices.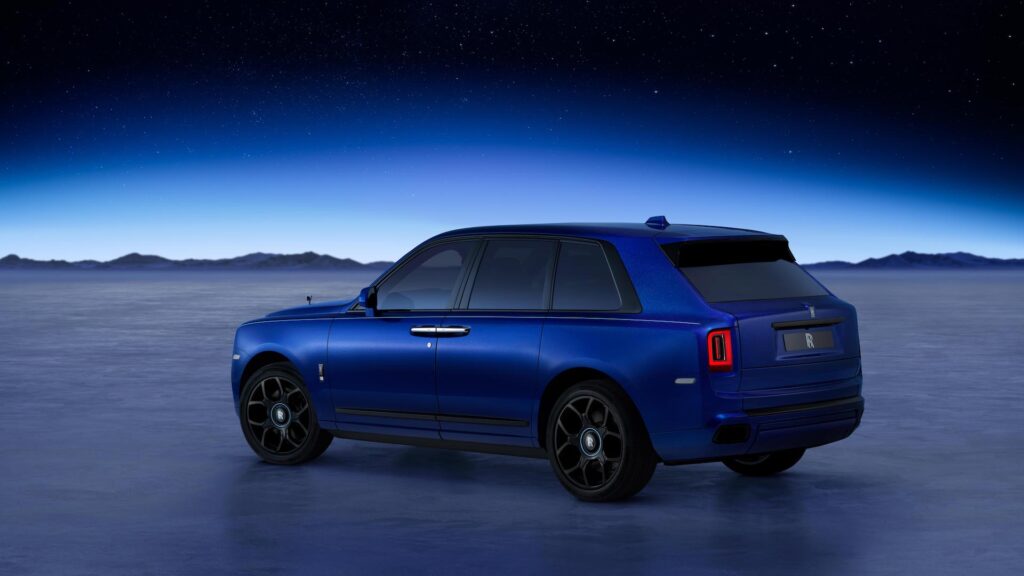 The exterior of the 'Blue Shadow' is adorned with a shimmering bespoke paint called 'Stardust Blue,' which perfectly captures the rich blue hues found in the upper layers of our planet's atmosphere.
A satin-tinted grille surround and aero bumper inserts pay tribute to the thermal tiles found on spacecraft. The wheels of the Blue Shadow are subtly darkened using a translucent lacquer, completing the exterior aesthetic.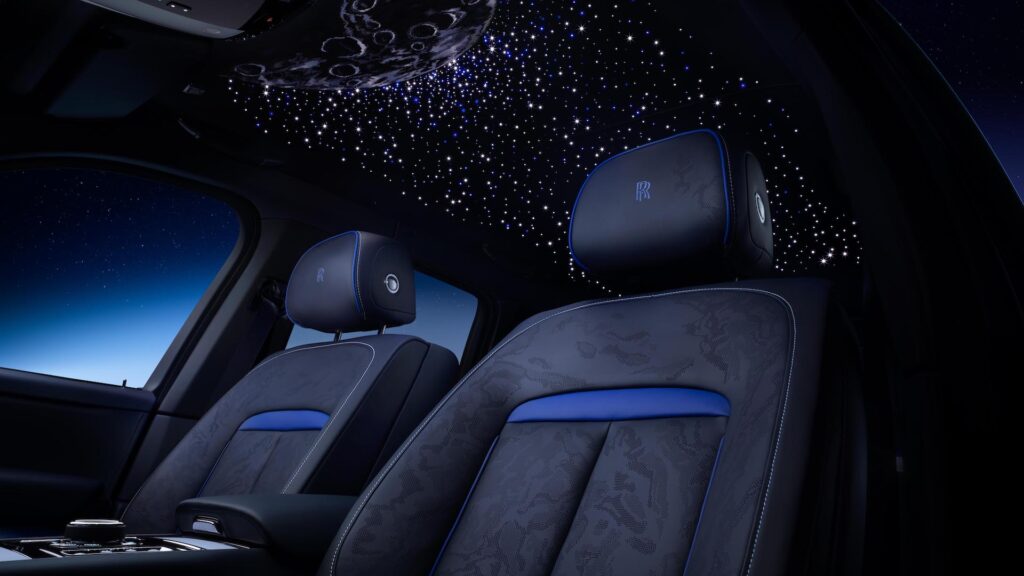 On the inside, the Rolls-Royce Starlight Headliner now features an intricate Moon embroidery, surrounded by a constellation of 'stars'. Each 'star' is painstakingly added by hand, each with its own twinkling effect.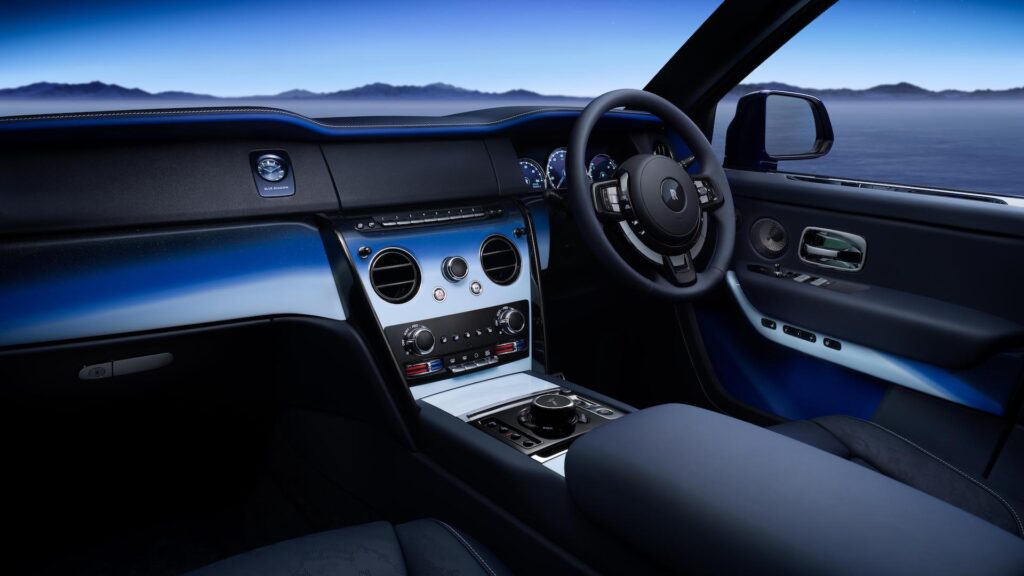 In a first for Rolls-Royce, the front and rear seats of the Blue Shadow both feature perforated artwork, inspired by the breathtaking view of Earth from space. Tiny perforations in the leather create a pattern reminiscent of ever-shifting clouds gracefully swirling above the continents and oceans.
The perforation pattern adorns the backs of the picnic tables as well. When lowered, these tables reveal a Piano Black veneer finish with a glass sparkle.
To complement the Black Badge Cullinan Blue Shadow, the Rolls-Royce Bespoke Collective has crafted a series of unique accessories.
An exclusive indoor car cover showcases a pattern reminiscent of the seats, and a bespoke luggage set complements the colour scheme of the Private Collection.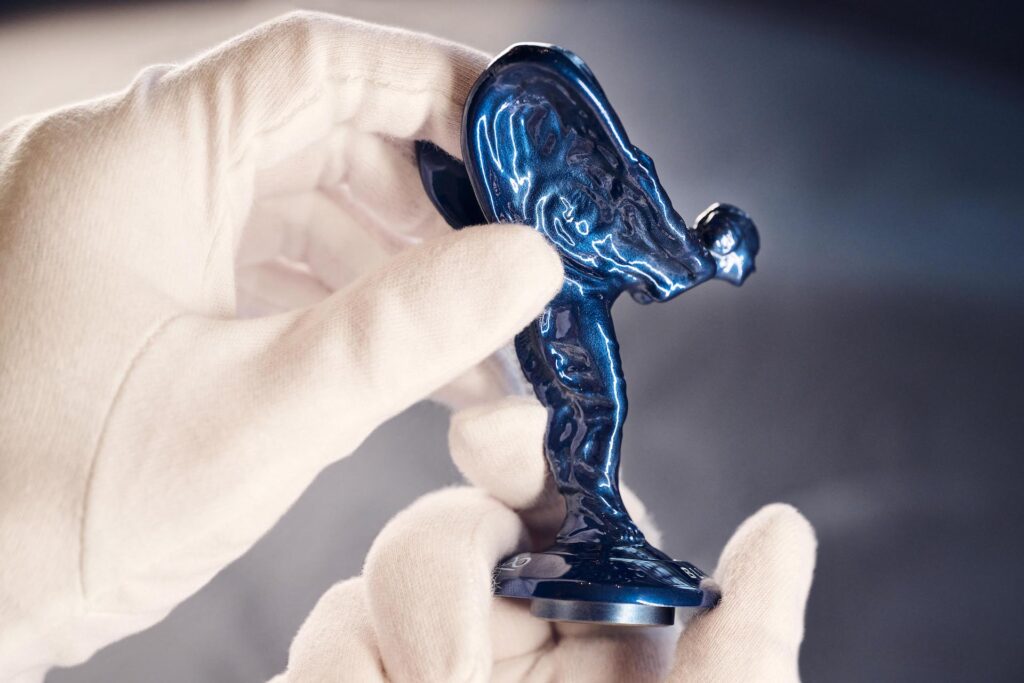 Additionally, clients can commission an exact 1:8 scale replica of their full-size Black Badge Cullinan Blue Shadow, complete with fully functioning exterior and interior lights, coach doors that open and close, and meticulous recreation of all the Collection's details, including the Bespoke Illuminated Collection Treadplates.
I mean, got to flex it even in the living room right?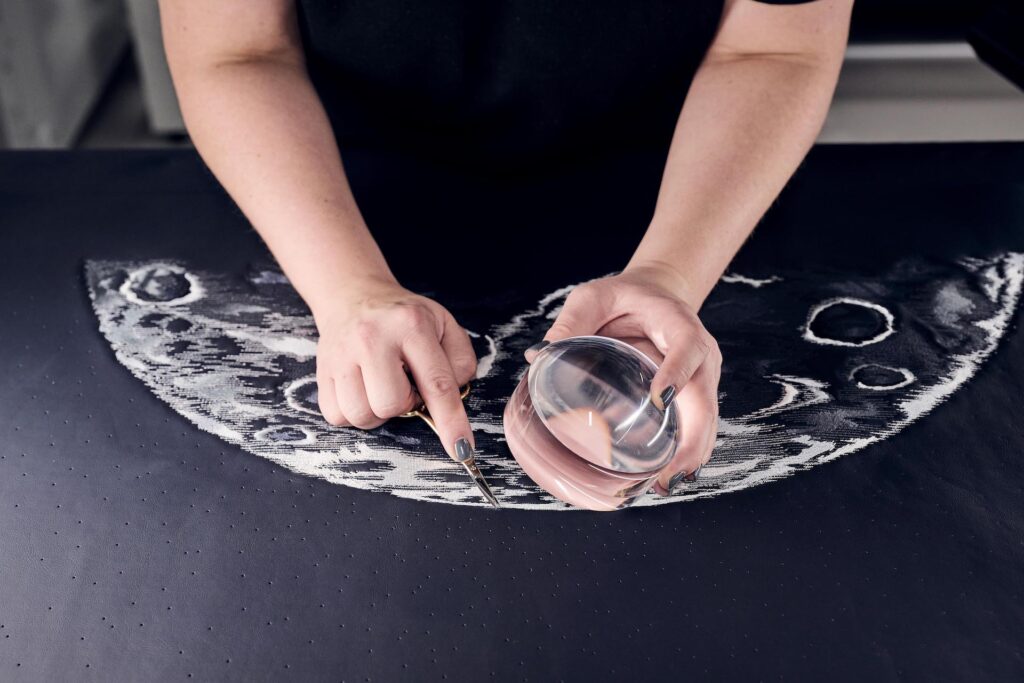 If you have insanely deep pockets, better be quick about ordering your Cullinan 'Blue Shadow'. Orders are pouring in from Japan, Korea, Australia, and Singapore in the Asia-Pacific Region.
---
Read more automotive news at AutoApp, or check out our latest videos on Ignition Labs TV!