Need some retail therapy but want to stay away from the crowds? Then check out these secret shopping places in Singapore, recommended by the shopaholics retail enthusiasts from the AutoApp Editorial team, of course.
---
Do you refuse to buy fruits or vegetables online because you can't "check if they're fresh" with a tender squeeze or expert sniff? Is shopping online for clothes or gadgets just plain ole' boring? We get it.
After all, staring at products on a screen for hours pales in comparison to the excitement of visiting a good ole' physical shop! But with COVID-19 still ripe, avoiding crowds at popular shopping malls and venues is a must. So why not explore these ulu shopping places instead?
Brin says:
Get card and board games from an underground bomb shelter at Dueller's Point
Whether you're serious about card or board gaming, or just enjoy the occasional round of UNO, there's no denying that they're a great way to pass the time when you're stuck indoors. So the next time you find yourself in need of some tabletop entertainment, check out Dueller's Point.

Venturing to this little-known hobby shop is an experience itself. Hidden unassumingly at a HDB void deck in Hougang stands a glass door that opens up to a dimly lit staircase, before leading you past metal bunker doors to the main shop area. There, you'll find shelves and countertops filled with card and board games, and also a big play area where card tournaments and gaming workshops take place.
It's a spartan, no-frills set up, but those who know of the place are passionate about gaming and really don't mind. Plus, though Dueller's Point specialises in the classic card game, Magic: The Gathering, they've got a sizeable collection of board and card games and gaming accessories (dice, playmats, sleeves) too. You'll be able to find popular titles like Blokus or Munchkin, and party favourites like Pie Face or Ultimate Werewolf: One Night. You may also discover some hidden gems like Tem-purr-a, a game where you fatten cats up with Japanese food… at a Taiwanese snackbar, obviously.
Though they've put a stop to events and tournaments due to the pandemic, they're still open for business. Of course, if you're looking for a specific title, it's a good idea to check if it's available first via their website or Facebook page!
Address: 450 Hougang Ave 10, #B1-541, Singapore 530450 (Map)
---
Marcus says:
Grab fresh produce and artisanal foods from the Kranji Countryside Farmers' Market
If you're sick of doing grocery shopping in crowded, stuffy supermarkets, here's a refreshing change, set amidst rural kampong settings.
Since 2014, a group of farms part of the Kranji Countryside Association have banded together to provide a new shopping experience, in the form of the Kranji Countryside Farmers' Market. Held quarterly at various locations in the Kranji Countryside – member farms take turns to host the market – it's as authentic of a farmers' market as you can get in land-scarce Singapore.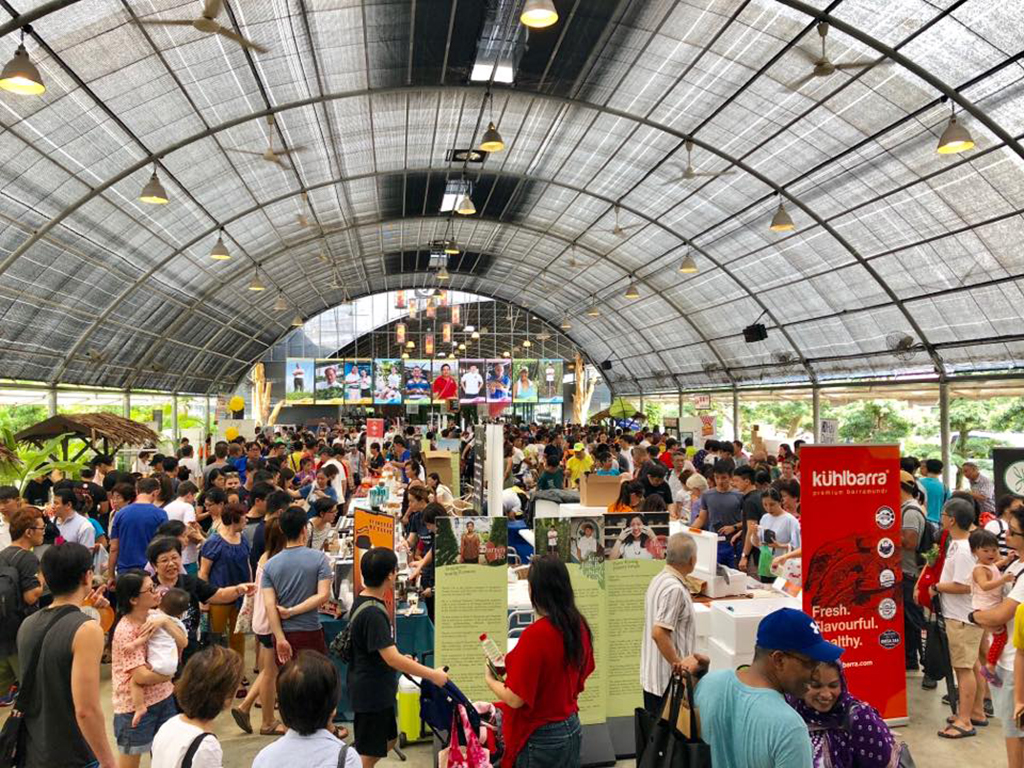 At the market, you'll get to purchase premium fresh produce, or snack on farm-fresh treats you won't find at a shopping mall. The farms come and set up shop themselves, so you're guaranteed to get the freshest and finest they have. Unfortunately, this is a rather poorly-kept secret, and you'll find that produce often sells out quite quickly. If you're out to get a particular item, be sure to get there early!
Due to the pandemic, the farmers' market has been on hold since its last event in December 2019. We've heard that they've got plans to resume it soon – keep an eye out on their Facebook page for the latest news.
Address: 240 Neo Tiew Crescent, Singapore 718898 (Map)
---
Sam says:
Head to Kin Yan Farm for the fungi (and gal), hurhur
Just a stone's throw away from Kranji Countryside Farmers' Market is Kin Yan Farm, Singapore's largest commercial wheatgrass and mushroom farm. The farm is situated in the Lim Chu Kang Agrotechnology Park, and sells other fresh produce like leafy greens, edible cacti and succulents.
Kin Yan also prides itself in keeping their farm free from pesticides and artificial fertilisers. Perfect for the organic-everything aficionado. If you're still not convinced of the quality and freshness, why not give one of their farm tours a go? Some of the tours include a sample tasting session, and even some goodies to bring home, like a fresh rosella drink and a wheatgrass growing kit.
Make the most of your time in the Kranji area and head home with your favourite mushrooms and veggies! You'll be dying to cook them for dinner.
Address: 220 Neo Tiew Crescent, Singapore 718830 (Map)
---

Sheldon says:
Get toys (for the, kids *ahem) at Tai Sing Corporation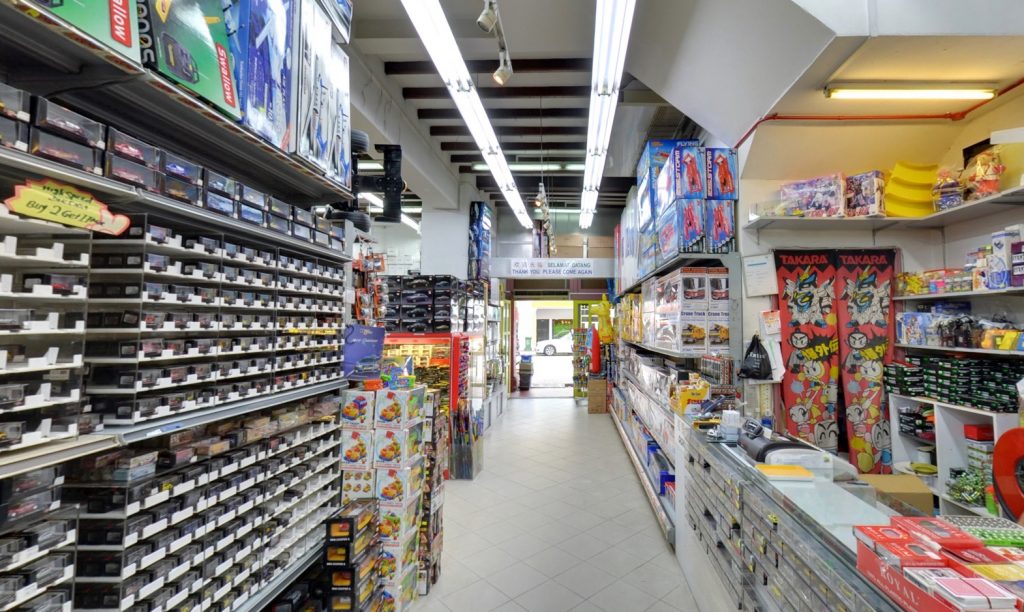 Big Box chains like Toys R Us might offer a great selection of the latest and greatest play things. But if you're looking for something less common, you may well find it at Tai Sing Corpn (sic).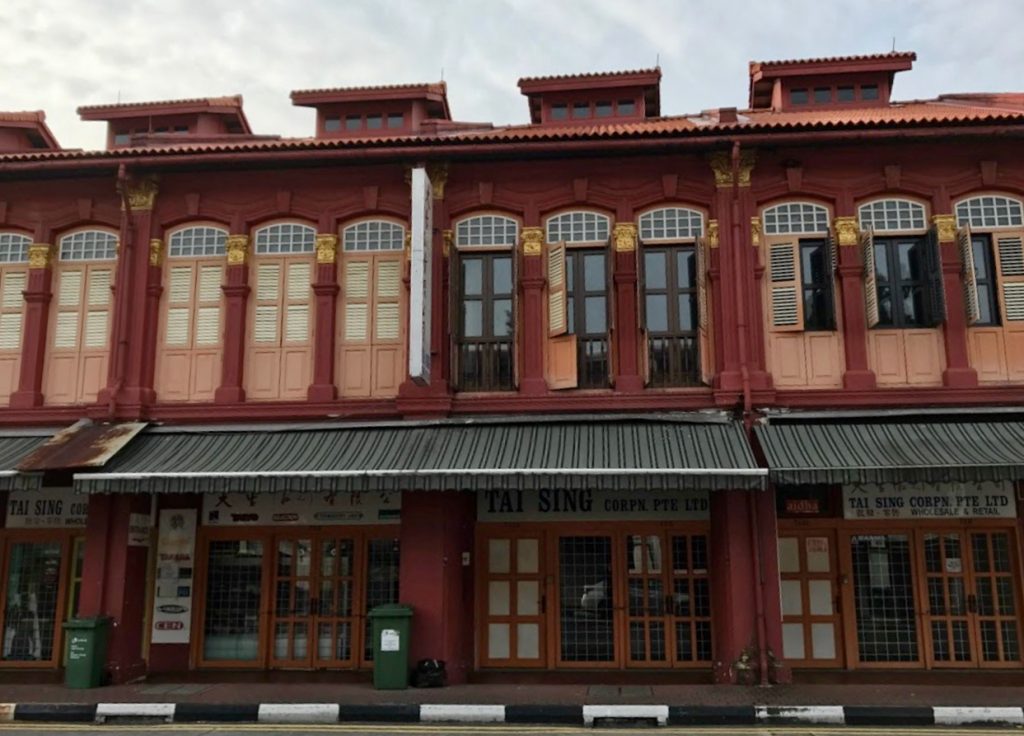 Located within a stretch of shophouses along North Bridge Road, it can be an experience to show the little ones how Singaporeans used to shop in a time before malls existed. Within that historic quarter are numerous shops and eateries that can easily make for a great day out.
Coming back to Tai Sing, the unassuming shop front only serves to compound the element of surprise when you step into the store to face seemingly endless rows of toys, model car, action figures and dolls each begging for your attention and a place in your kids' toy collection. It's one of the reasons why Tai Sing is one of our favourite shopping places in Singapore!
Address: 732 North Bridge Road, Singapore 198700 (Map)
---
Jon says:
Score some great deals on pre-loved items at The Salvation Army's Thrift Stores
Everyone loves a good bargain, right? But beyond specific seasonal events (such as Black Friday, or the recent 9.9 Sale), deep discounts can be hard to come by. The obvious solution? That would be the secondhand market, of course.
But for all the convenience of Carousell and the amazing variety of things you can find on it, there still exists the possibility of encountering a stress-inducing Carouheller, who will ruin your day faster than you can say "can nego?".
This is where thrift shops come in, combining the sheer value of secondhand goods with the surprise and charm you could only get from a physical shopping experience.
Though thrift shops are aplenty, one of the most popular, budget-friendly shopping places in Singapore (and also the largest!), is the Praisehaven Mega Family Store run by The Salvation Army.
Spanning multiple levels, the place is chock full of pretty much anything you could want: furniture, fashion accessories, electronics, toys, clothing, household goods, musical instruments, sports equipment, books, and even artwork. Seriously, it's like a treasure hunt, and most of the stuff is either nearly as good as new, or charmingly pre-loved and vintage, yet well taken care of.
Not only does the money from your purchases go back towards a charitable cause, but a new lease of life is given to otherwise perfectly usable goods that might otherwise have ended up in a landfill. It's a win all around!
Address: 500 Upper Bukit Timah Road, Singapore 678106 (Map)
---
Now that you've discovered some awesome secret shopping places in Singapore, why not check out some cool places to lepak or learn how to zhng your living space here!