16th generation Toyota Crown to be sold globally in four body styles starting from Autumn 2022 in Japan
---
TOKYO, Japan – After 67 years, Toyota's flagship sedan, the Crown has been reinvented as a crossover, SUV coupe, sedan and SUV simultaneously. The adage: "Go big or go home," seems to be the order of the day when the company's President and CEO, Akio Toyoda challenged his development team when they showed him a partial redesign of the 15th generation Crown. "Is this truly going to result in evolution?"
The question was not without merit. Sales of the outgoing Toyota Crown had dwindled to just 21,000 units. A far cry from the heady days where the Japanese automaker sold 200,000-plus units at the peak of the Crown era in 1990. It would take nothing short of a complete reboot to stop the decline of interest in sedans around the world.
This resulted in the unveiling of not one, but four all-new models that represent the 16th generation Toyota Crown, effectively turning the model into a sub-brand. The other major shift is the announcement that the new-generation Crown would be sold in at least 40 markets globally. Previously, Toyota kept its flagship sedan for Japanese Domestic Market (JDM) only.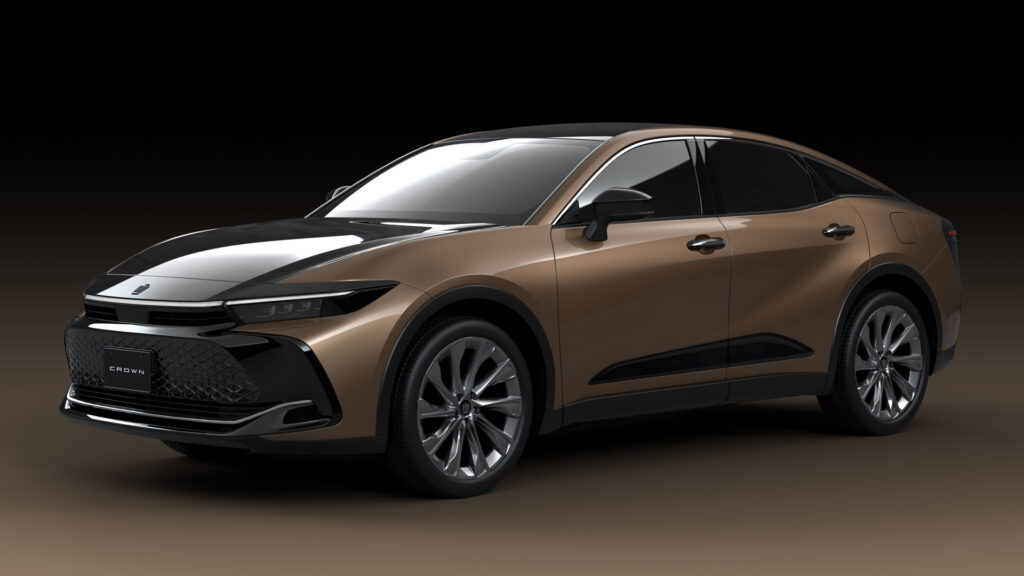 Sedan purists need not fret. There will still be a sedan version that will be launched in the fullness of time (below). However, the variant known as the Crossover type (above) will be the first of the four to go on sale starting with Japan in a few months time.
Eventually, it will be joined by the Sport type (below), which looks like a sporty SUV. And a roomier Estate type will eventually be launched. Toyota may not have the flair for model names like the Italians, but at least they're easy to understand…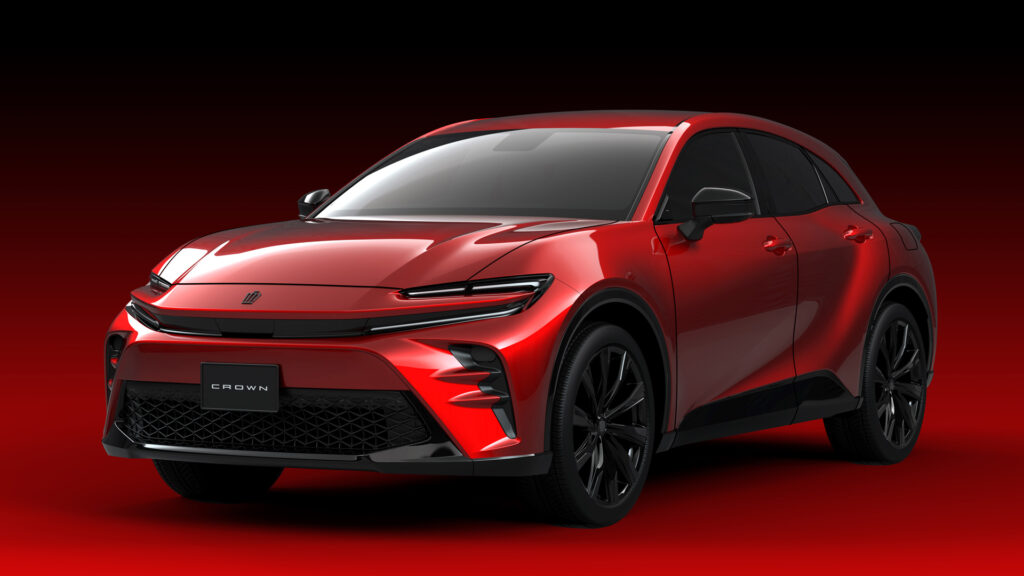 For now, the Crown range will be powered by a choice of two petrol-electric hybrid units. The first uses the new-gen 2.4-litre turbocharged engine that debuted on the new Lexus NX350, and is supplemented by a hybrid unit with a newly-developed bi-polar nickel-hydrogen battery. Power is sent to all four wheels. The rear wheels are exclusively driven by an electric motor, while the wheels on the front axle are powered by another electric motor that works in tandem with the four-cylinder turbocharged Internal Combustion Engine (ICE).
A more conventional 2.5-litre naturally-aspirated hybrid power plant will also be offered, similar to what we see in the Lexus ES300h or Toyota RAV4 Hybrid. With this option, electric drive goes to the rear wheels only while the front tyres are powered by dinosaur juice. 
No specific power or torque outputs were mentioned and in all likelihood, these figures will vary from one market to the next.
Local dealer Borneo Motors has yet to announce if the new range of Toyota Crowns will be sold in Singapore.
---
Enjoyed that article? Get more of the latest in car news here!