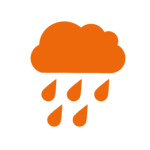 With Singapore's penchant for tropical rains, the last thing you want is for your car to fail in a heavy downpour!
Be prepared for rainy days with AutoApp and get a free, no-obligations wet-weather check for your car so you never have to worry about driving through the rain. Includes tyre, battery, wiper checks, and more!
Includes:
Tyre pressure and tread depth
Exterior lights
Brakes and brake fluid levels
Wiper blades and wiper fluid levels
Battery health
Terms and conditions apply. $5 booking fee and GST are waived for every booking.
COE prices have gone up yet again! Does this mean I should capitalise on the market while I can,...
read more