Equipped with more advanced deposit-targeting technology, the new generation of Shell fuel formula promises additional gains across its entire range.
---
Electrification is taking the automotive industry by storm, and Shell wants to be at the forefront of its development. That is why it established Shell Recharge, dedicated charging docks islandwide for EVs. This initiative was conceptualised in 2009, and more stations are popping up in various petrol stations.
In partnership with the Land Transport Authority, Shell will also install up to 4,847 charging points in 415 Housing Development Board carparks in due course. These will be located in the North and North-East regions of Singapore. Even with its electrical advancements, Shell is a firm believer that petrol-propelled vehicles are here to stay and will continue to dominate the industry. Hence, Shell has debuted its latest and most advanced fuel formula yet.
Held at the Cloud9 Piazza of Jewel Changi Airport, the launch exhibition provided guests with key insights on how Shell has gone into the development of this new formula, as well as the foreseeable benefits that drivers can expect to gain from it. The existing traits that help with corrosion protection and wear resistance have been improved, alongside a new fuel formulation that promises a significant improvement in fuel efficiency for vehicles. 
Shell FuelSave 95, 98 & Diesel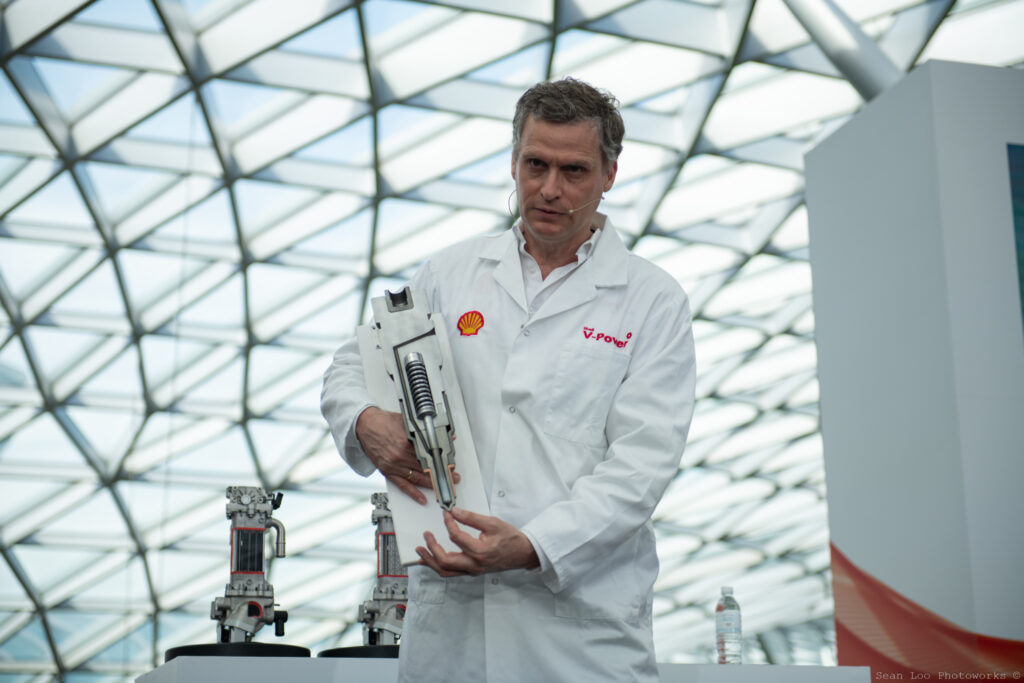 The Shell FuelSave fuels, which include 95, 98, and Diesel, have improved deposit-targeting technology, designed to deep clean your vehicle engine's fuel system components of efficiency-sapping deposits.
Shell claims its FuelSave fuels are now able to remove up to 65% of these deposits, as well as to protect against future build-ups. This may seem like small increments, but it would present a 2% improvement in fuel economy or an increase in 15km of range per tank of Shell FuelSave 95 and 98.
V-Power Pride
For drivers who pump Shell V-Power, they can expect the new fuel to now clean 100% of performance-robbing deposits from crucial fuel components of their engine. Shell V-Power claims to contain up now to three times more cleaning and protection molecules than Shell's regular fuel, ensuring that your engine will continue to run optimally.
Seems too good to be true right? Well, if you're someone who has doubts, Shell will openly welcome you to test the new fuel formula yourself.
From 6 April to 30 June 2023, drivers can pick up a mileage tracker after they pump at Shell, and this tracker would enable you to view just how much further each tank of fuel can bring you.
You can win big on social media too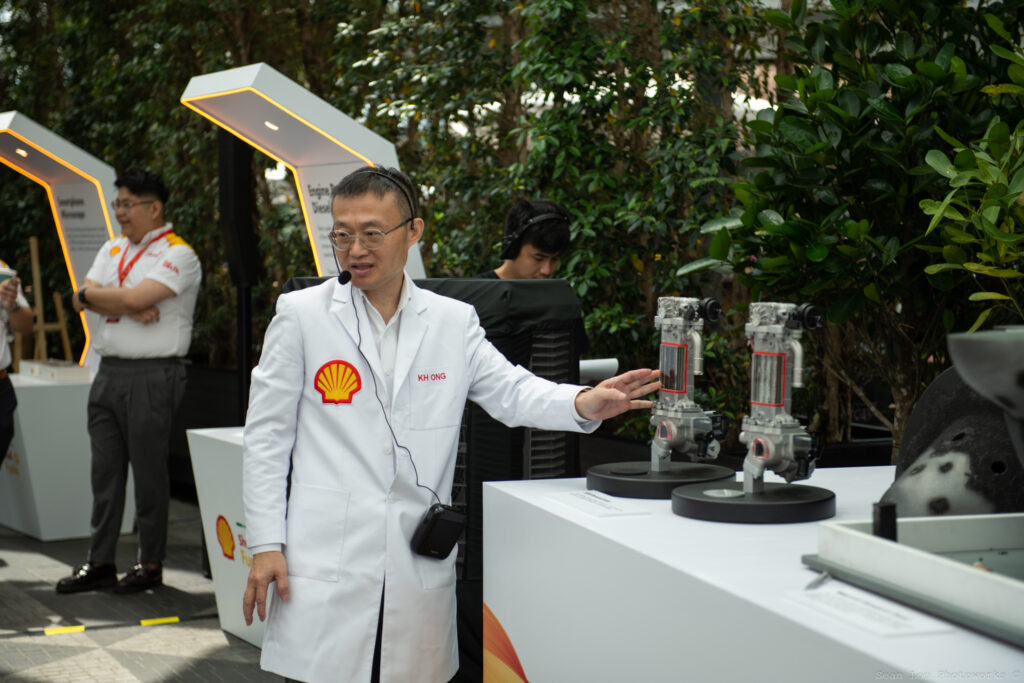 Shell is so confident, it even wants you to share your fuel economy gains all over social media.
Drivers can post photos of their completed tracker card in the comments section of Shell's Facebook page contest post and share how that extra mileage can help them do what they love. Winners shortlisted by Shell can stand a chance to win a total of 15,000 points (worth $500) on the Shell GO+ app. You may find this contest post here.
Those that post photos of their completed mileage tracker card to Instagram instead can tag their posts with the hashtag (#Shell15km!). This will provide additional chances of winning. For visibility, don't forget to set your profile to public.
---
Read more automotive news at AutoApp, or check out our latest videos on Ignition Labs TV!