Just like charging your phone, EV charging cables aren't quite a one-size-fits-all affair. Here's a quick guide to understanding the EV charging options in Singapore!
---
So you've read futr's EV guide and now want to go electric – well done you! Unfortunately, you've looked at all the spec sheets, and it's just a bunch of acronyms when it comes to charging.
We understand that it can be daunting, but think of EV chargers as phone chargers. There's mini-USB, micro-USB, USB-C, and Lightning. Some phones use micro-USB, while newer models use USB-C – but they all do the same thing, which is to charge your phone battery.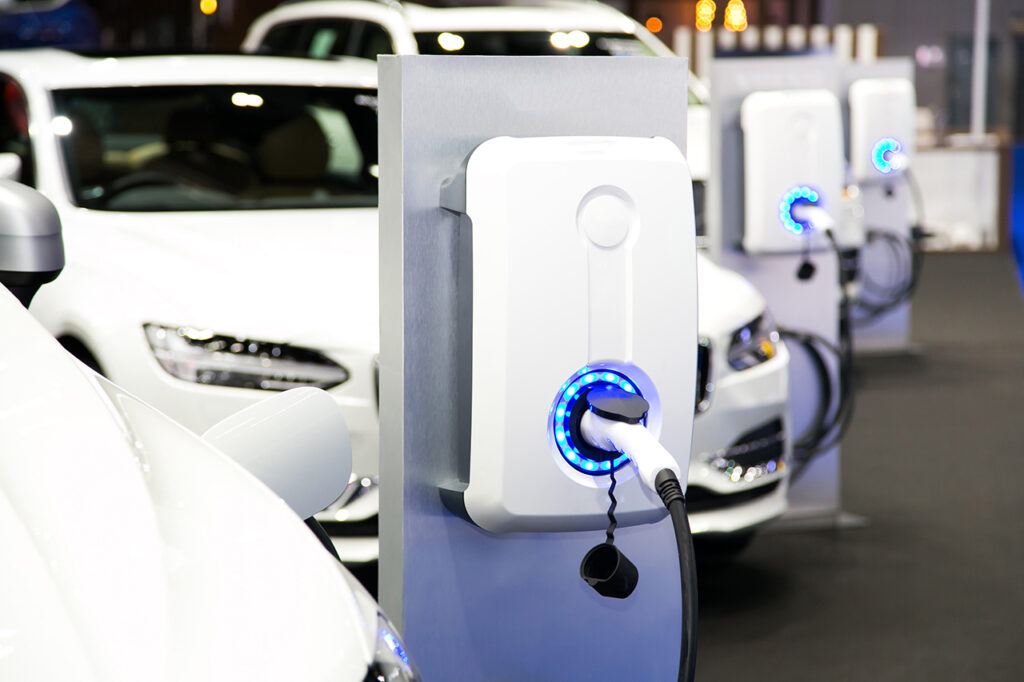 It's the same thing when it comes to EVs, except that most EVs come with two charging ports compared to the single one on your phone. The two most common charging connectors available in Singapore are the alternating current (AC) Type 2, and the direct current (DC) CCS2.
Just like how you can't plug a micro-USB cable into a phone that uses USB-C, it's important to know what charging port (or ports) your EV supports. Here's our handy-dandy guide with everything you need to know about EV charging in Singapore.
Different types of charging ports
AC charging port | Type 2
If you take a peek at any EV in showrooms right now, there's a pretty high chance you'll spot one of these connectors on them. They're known as Type 2 connectors, and they transmit power through 7 connecting pins at up to 43kW.
At that rate, charging your EV to 100% with a Type 2 AC charger should take approximately an hour.
Examples of some EVs that support the Type 2 AC standard include the MINI Electric and Mercedes-EQ EQC.
DC charging port | CCS2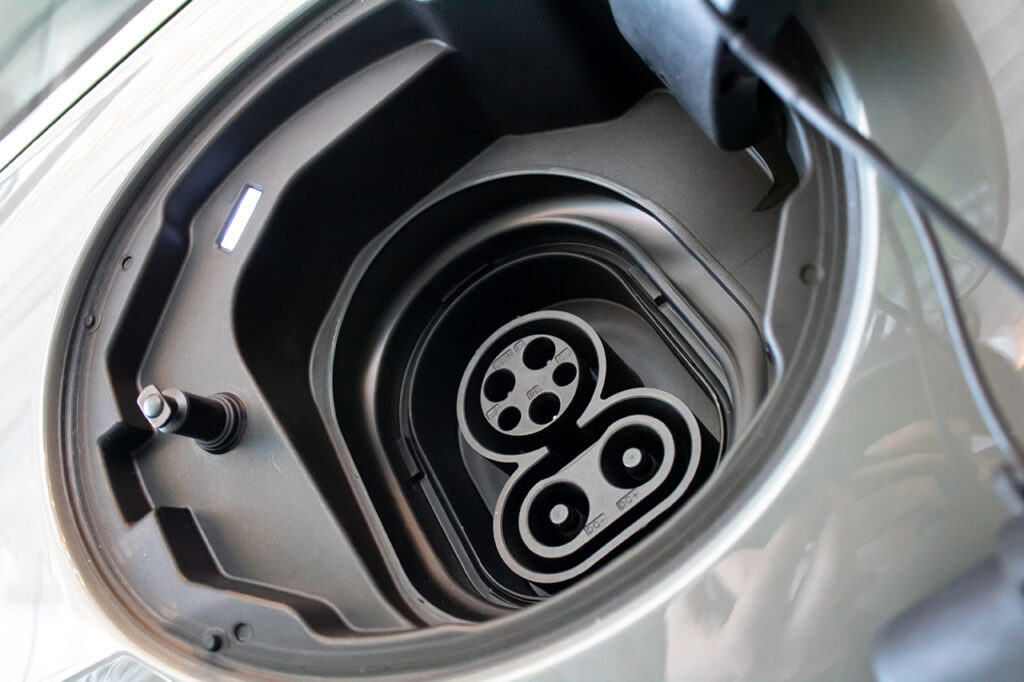 Something that's fast becoming common even on lower-priced EVs, this chunky connector gets your EV juiced up quick. They're known as CCS2 connectors – CCS is an acronym for Combined Charging System – and transmit power through 5 connecting pins at up to 120kW. More commonly though, CCS2 chargers transmit power at 50kW.
Assuming an output of 50kW, charging your EV to 100% with a CCS2 DC charger should take just under an hour.
Examples of some EVs that support the CCS2 DC standard include the Porsche Taycan and Hyundai Kona EV.
DC charging port | CHAdeMO
If you aren't quite into EVs, you'd be forgiven for not knowing what connector this is. Just two EVs sold in Singapore use this connector, thus they aren't quite as widely supported as the Type 2 and CCS2 connectors.
They're known as CHAdeMO connectors – a unique abbreviation of 'CHArge de MOve'. Originally proposed by the Japanese CHAdeMO Association, these connectors are found mostly on Japanese-brand EVs or EVs sold in the Japanese market. As rapid chargers, CHAdeMO transmit power through 10 connecting pins at up to 50kW.
Examples of some EVs that support the CHAdeMO DC standard include the Lexus UX 300e and Nissan Leaf Electric.
Looking for charging stations
Petrol stations
Petrol stations now aren't just a place to fill your ICE vehicle up.
Fuel giants Shell and Caltex have now deployed EV charging points to cater to the growing EV population. You can now juice your EV up in just 30 minutes or so at Shell Recharge or Caltex-SP Group charging stations, which are equipped with both Type 2 AC (43kW) and CCS2 DC (50kW) connectors.
Buildings
Sometimes, you just need to juice up your EV while you unwind with a coffee or at the gym.
That's where charging networks SP Group and Greenlots come in, providing EV charging stations within malls and buildings. The former, operated by electricity company Singapore Power, operates Singapore's largest public EV charging network with over 340 points.
These chargers offer a variety of connectors, including Type 2 AC and CCS2 DC at different power outputs.
Emergency chargers
Accidentally ignored the warning lights and managed to run your EV completely flat? If you own a BMW i model or Hyundai EV, you're in luck. Local BMW dealer Performance Motors and local Hyundai dealer Komoco Motors operate a roadside emergency assistance service that comes to the rescue of stranded EV owners.
It's not designed for routine charging, however. Both emergency services will give you just enough juice to get to the safety of the nearest EV charging station.
Future plans?
ABB Terra 360 Fast Charger
We recently got wind of this new EV charger, which claimed to be the "world's fastest" (their words, not ours!).
Manufactured by global tech firm ABB, the Terra 360 is a modular charger that can simultaneously charge up to four EVs at once. To achieve this, it's got a maximum output of a whopping 360kW, perfect for a quick juice-up. ABB says that the Terra 360 can deliver 100km of range in under 3 minutes, and can fully charge any EV in 15 minutes or less. Impressive…
Unfortunately, the charger is just about to launch in Europe at the end of this year. EV drivers here will only get to experience this next year, when it's officially rolled out in the Asia-Pacific region.
Charging in condos
Don't live in landed property? You'll soon be able to charge your EV even if you live in private apartments such as condominiums.
We've just received news from the rather appropriately named EV Charging Technology (EVCT) that should make EV-driving condo dwellers happy. EVCT, a Singapore-based EV technology startup, has gotten approval from the LTA under the EV Common Charger Grant scheme.
This means that they're able to install EV chargers in your condo, wirelessly networked to their Juice+ app. With this app, you'll be able to book a charging slot and remotely monitor your EV while it juices up.
---
This article was first published on futr.
Need help getting your EV charged? WhatsApp AutoApp at 91-028-028 and book our EV charging service now!