In a sea of SUVs, the seldom-seen station wagon smartly stands strong. And the Skoda Octavia Combi is one of the strongest there is.
---
Admittedly, I've always been favourably partial towards station wagons — aka estates — even back in the days when Sport Utility Vehicles (SUVs) weren't really a thing. Being able to carry the family pet, the weekend furniture shopping from IKEA, and the kitchen sink in one fell swoop — what's not to love about estates?
Carmakers have taken to christening their estate models with different names to stand out from each other. Audi, for example, uses Avant, while BMW calls it a Touring. Skoda terms theirs as a Combi, while its parent company Volkswagen refers to its variants as um, Variant.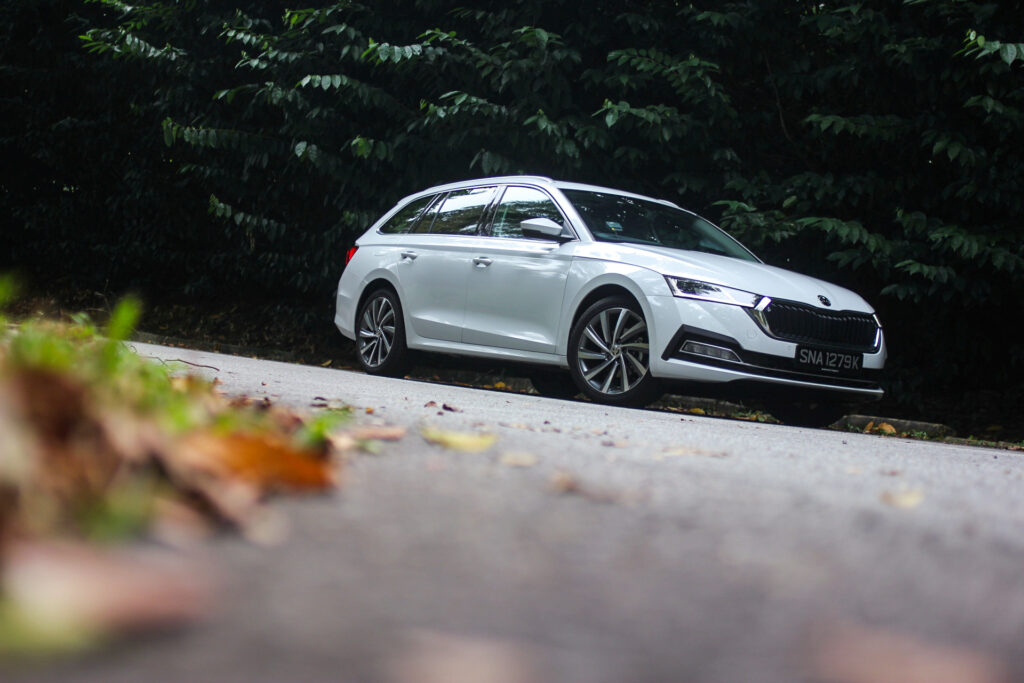 The business end
Diving right into its raison d'etre, the Skoda Octavia Combi's cavernous boot offers 640 litres of storage space with the rear seats up.
If that doesn't sound like much, all 182cm and 100kg of yours truly was able to fully fit sideways into the boot without contortionist-like dexterity, And yes, the boot door closed without beeping furiously about an obstacle in the way — much to the amazement and amusement of my colleague Jonathan, who witnessed this.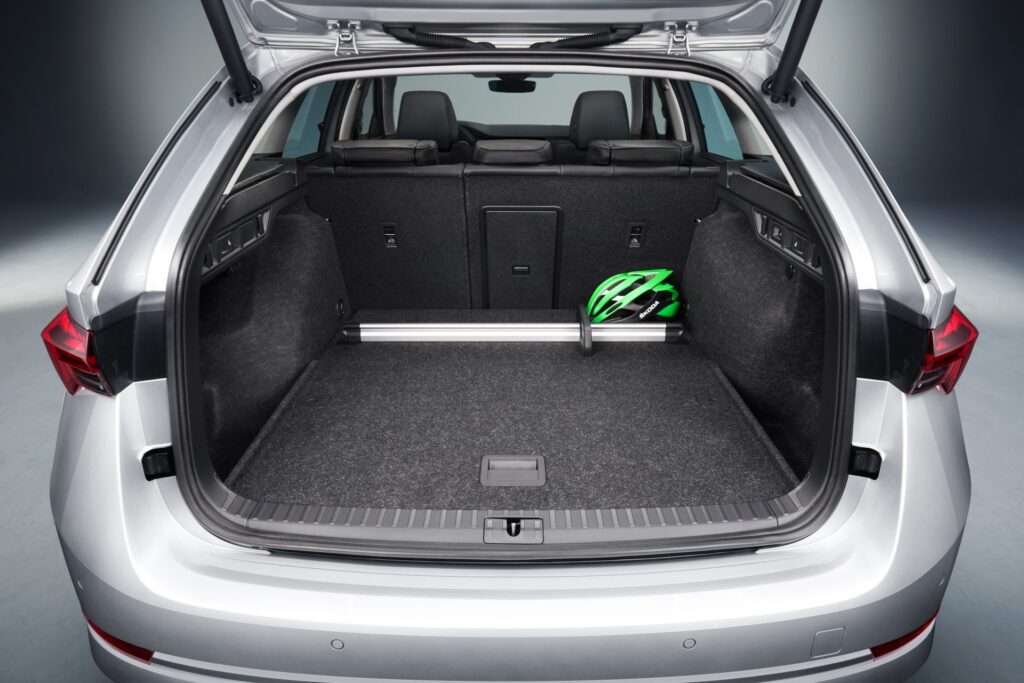 Like most other hatchbacks, estates and SUVs, the luggage compartment cover can be removed if taller items need to be transported. However, instead of tossing it by the wayside at home or leaving it to bang around on the cabin floor just behind the front seats, the pièce de résistance is a purposefully built holder under the variable loading floor that the cover can be stowed in. Simple, yet brilliant!
Back here, you'll also find strategically placed hooks that feature along the sides of the boot to keep weekend grocery shopping bags secure. A luggage 'separator', which keeps items in the boot from shifting about, comes as standard, and can be removed when necessary.
Drop the rear seats directly from the boot, and a minivan-like 1,700 litres of space opens up.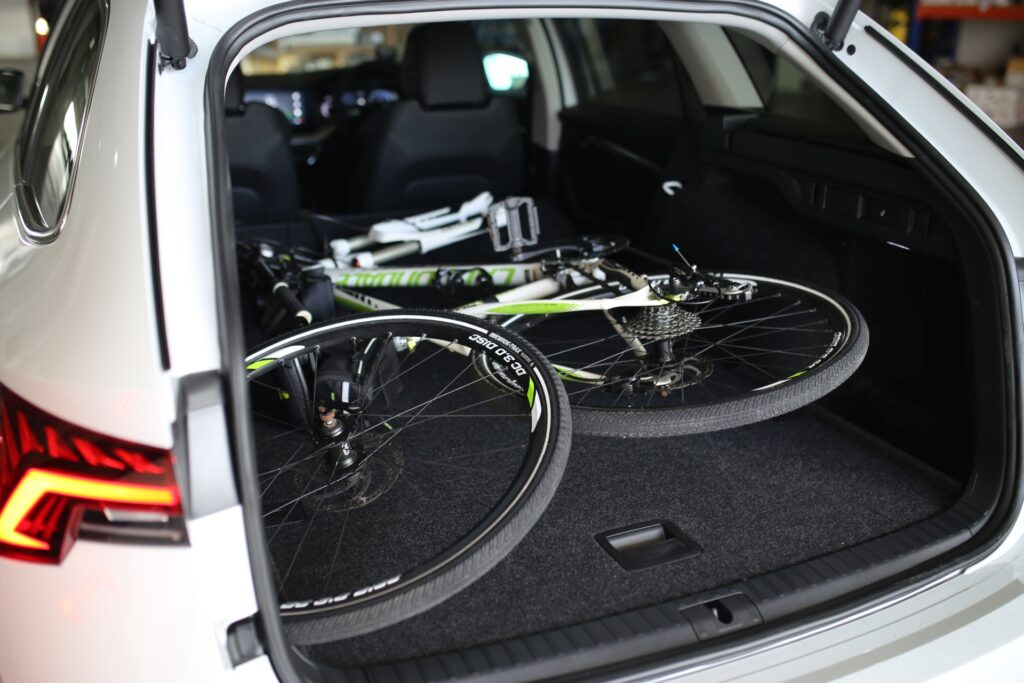 This is why I still love estates with a passion. They're adaptable and practical, and the Octavia Combi executes these very well indeed.
The cabin
One standout feature that makes the interior a bright and airy place to be is the panoramic sunroof, which comes as standard on the Combi. You may be wondering why I'd wax lyrical about the sunroof in a hot place like Singapore, especially during the high heat of noon.
In practice, that sunroof does well to regulate heat entering the car. The two-day test drive was done with the sunshade retracted, even at noon, because the climate control works well in tandem to keep temperatures in check. Simply roll back the sunshade via one of two touch interfaces just beside the rear view mirror, and natural light pours into the cabin and immediately makes it feel more open and spacious.
Speaking of, this was my only pet peeve about the Octavia Combi.
The solitary occasion any climate control system's Auto function is used would be to rapidly cool the interior down after having been parked out under the blazing hot sun for extended periods. The manual blower control is essential once the cabin has cooled sufficiently, because Auto has never worked well for me in any car.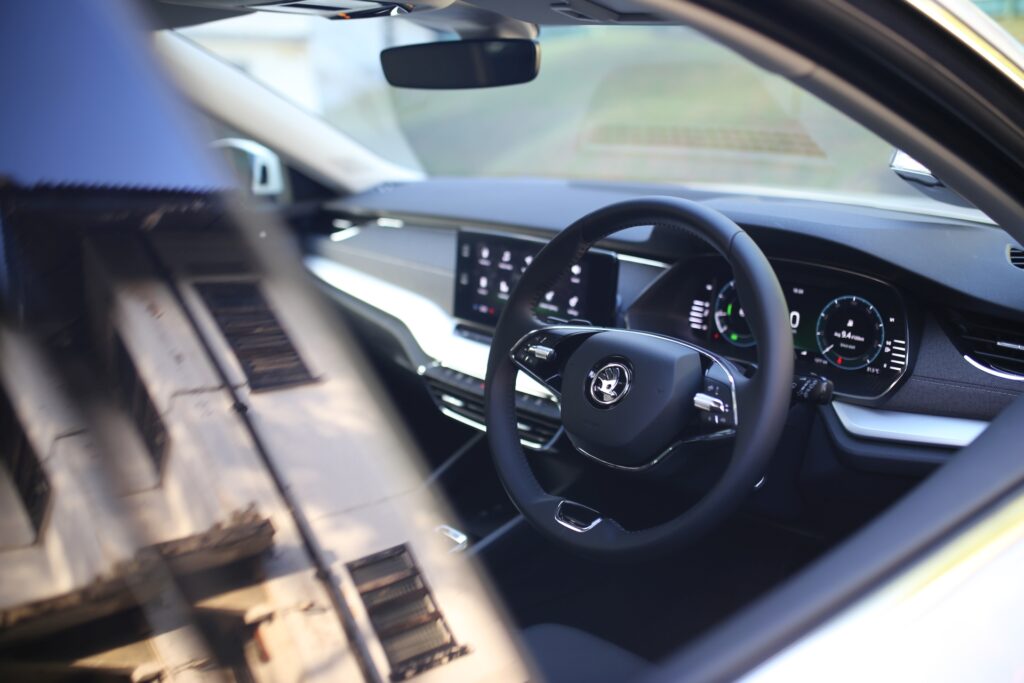 To get to the blower control, first, touch "CLIMA" on the 10-inch Bolero infotainment screen or the identically labelled hard button mounted just below. This brings up the climate control function on-screen, but in "Smart A/C" mode by default. A way to change this behaviour wasn't immediately apparent.
Only touching "Classic A/C" onscreen next then presented the sliding blower control function.
But why does it have to be so complicated?
In an autonomous or semi-autonomous vehicle, such an implementation makes perfect sense. But in a manually-driven car, the driver would be distracted from the road more than necessary.
As a result, the screen was left in "Classic A/C" for 99 percent of the test drive to have quick and direct access to the manual blower function.
With dual-zone climate control though, the driver could set different temperatures for the front and rear passengers, which is perfect.
Passengers would find the seats pretty comfortable, with adequate to good legroom in the rear. With my disproportionately shorter torso and longer limbs, the driver's seat has to be set further back and higher up.
This also means that shorter journeys in the back seat behind my driving position is only tolerable for about 30 to 60 minutes. Our resident performance pundit, Jonathan, is about 3cm taller but more proportionately built, and he too echoed the same sentiment. It helps that the lowest point of the front seat-back is nicely padded, mitigating the likelihood of sore shins.
When Jon set the driver's seat to his preferred position, it immediately liberated more than sufficient legroom in the rear, which would make longer journeys more enjoyable.
The outside
A rather rounded but still sufficiently angular nose nicely juxtaposes with the sharp Daytime Running Lights (DRLs) up front, giving the Octavia Combi a uniquely recognizable face.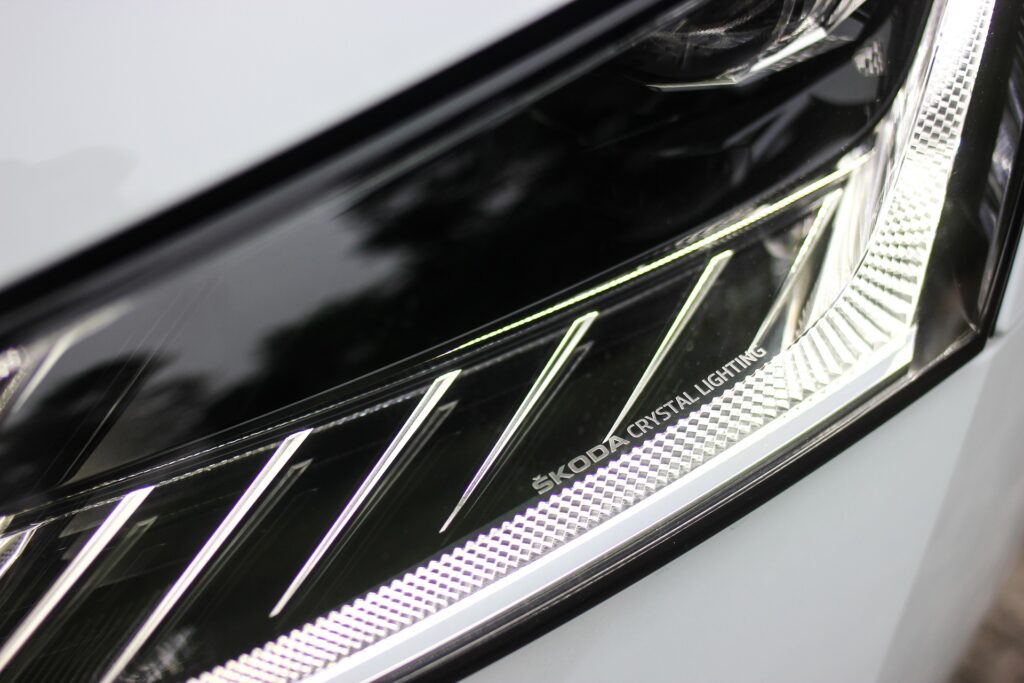 18-inch turbine-style rims offer a semi-sporty look to an otherwise normal side profile, further accentuated by the upward-swooping swage line running from the front fender to the rear.
This swage line plays well with the subtly downward-tapering roof in the rear, giving this estate car an appropriately tempered look of a sports wagon without coming across as aggressively contrived.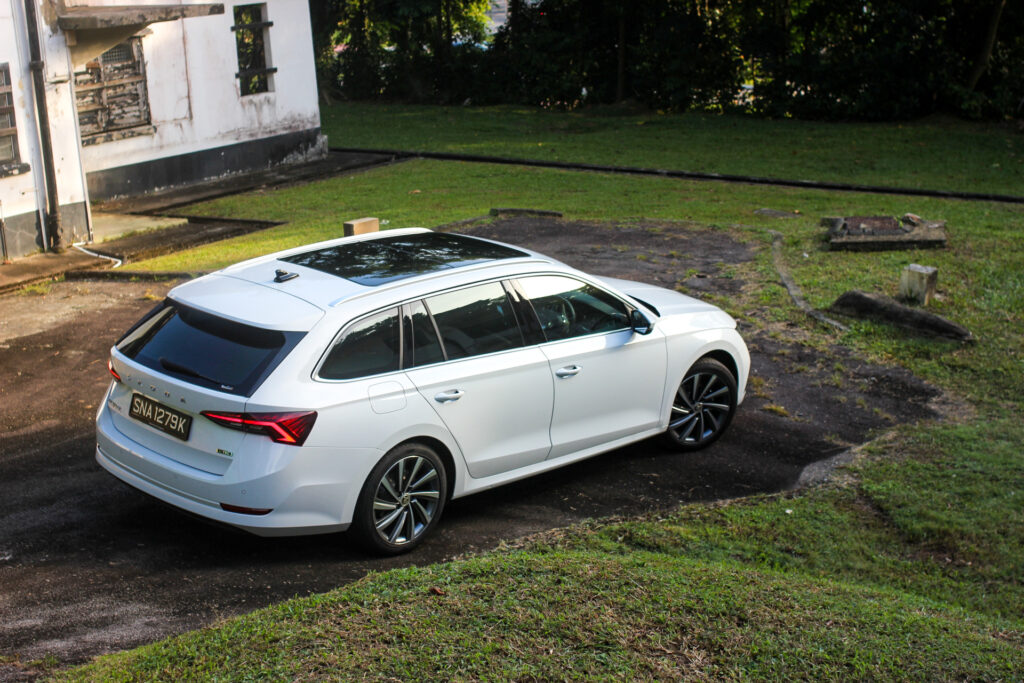 A stubby shark fin antenna just astern of the panoramic sunroof plays well with the rear spoiler. LED taillights with dynamic indicators round out the back end, and the overall design is pretty cohesive.
e-TEC kicked in yo?
Auto start-stop systems in most cars tend to be intrusive and jarring. Skoda's 48V mild hybrid system, however, was seamless and enjoyable. Regretfully, I didn't get to experience pure EV mode at slow speeds during the test drive.
When following a heavy vehicle down Lim Chu Kang Road, something unexpected happened while lifting off the accelerator to maintain speed and a safe following distance.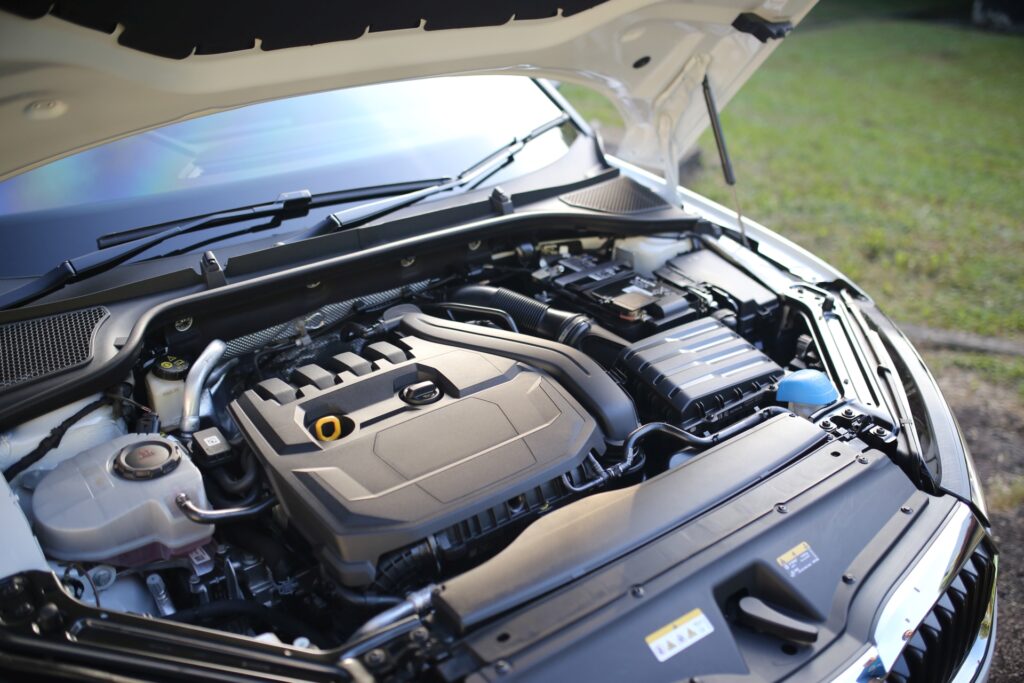 The fuel consumption numbers disappeared from the digital gauge cluster and the phrase "Coasting Mode" popped up. In essence, the gearbox decouples from the engine, allowing one to coast freely and hardly use any fuel.
Speaking of the gearbox, I was thoroughly convinced that the Octavia Combi had a torque-converter automatic, only to realize later that it was a dual-clutch item. There was none of the traditional shudder when moving off from a dead stop. Gear changes were butter-smooth, even in Sports mode. A pleasant surprise indeed!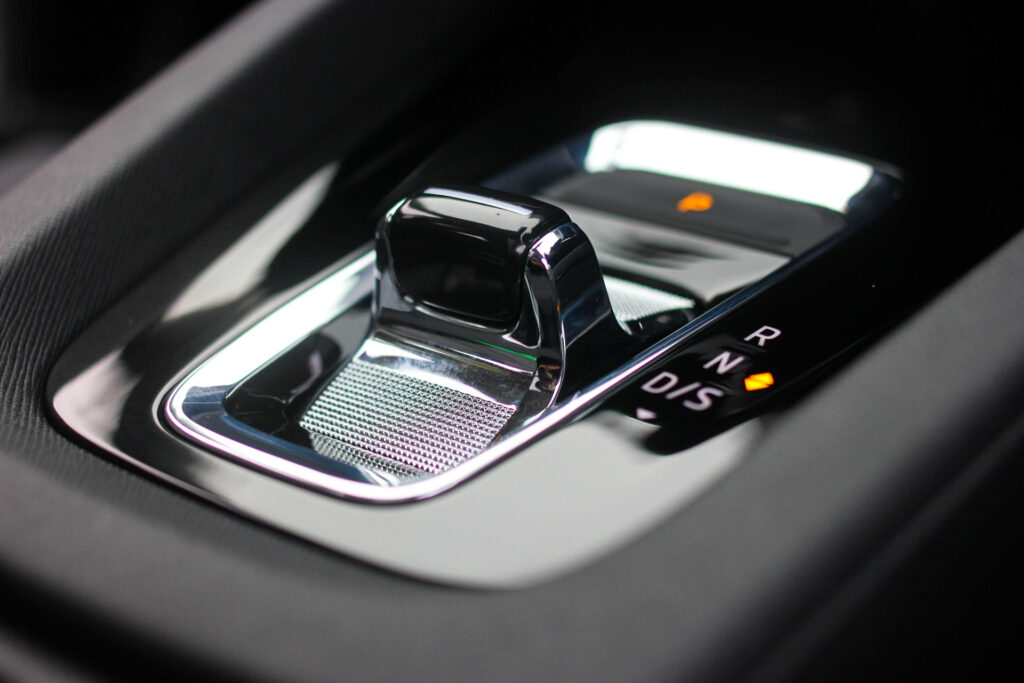 Two-cylinder mode was also experienced, where the engine halves its active cylinders in low-load driving situations to enhance fuel economy — a feature one would normally expect to find in larger six- and eight-cylinder engines but not a 1.5-litre inline-4 turbo. Again, a smooth and seamless experience only known about because the phrase "2-cylinder mode" popped up in the gauge cluster.
Ride comfort was wholly acceptable, even over rutted roads and manhole covers. Jonathan was 'chauffeured' in the back seat, and he too said the same thing, although we both wondered out loud how much more comfortable the ride could have been with thicker-sidewalled 17-inch tyres as opposed to the standard 18's that the Octavia Combi sports.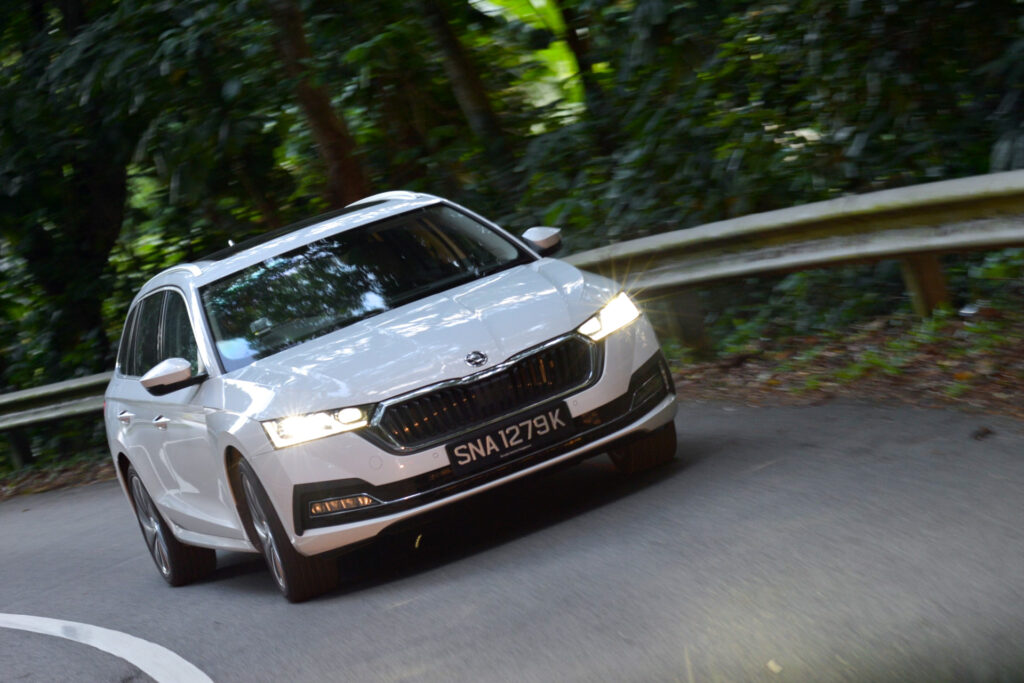 Good tyres though, those Goodyear Eagle F1 Asymmetric 5s, with plenty of grip and stopping power without being loud.
To Combi or not to Combi…
Over 20 years ago, the phrase "the critical-thinking/discerning individual's Volkswagen" was often heard being used to reference Skoda. After driving two Octavias back then, that phrase made perfect sense.
Today, it still holds true.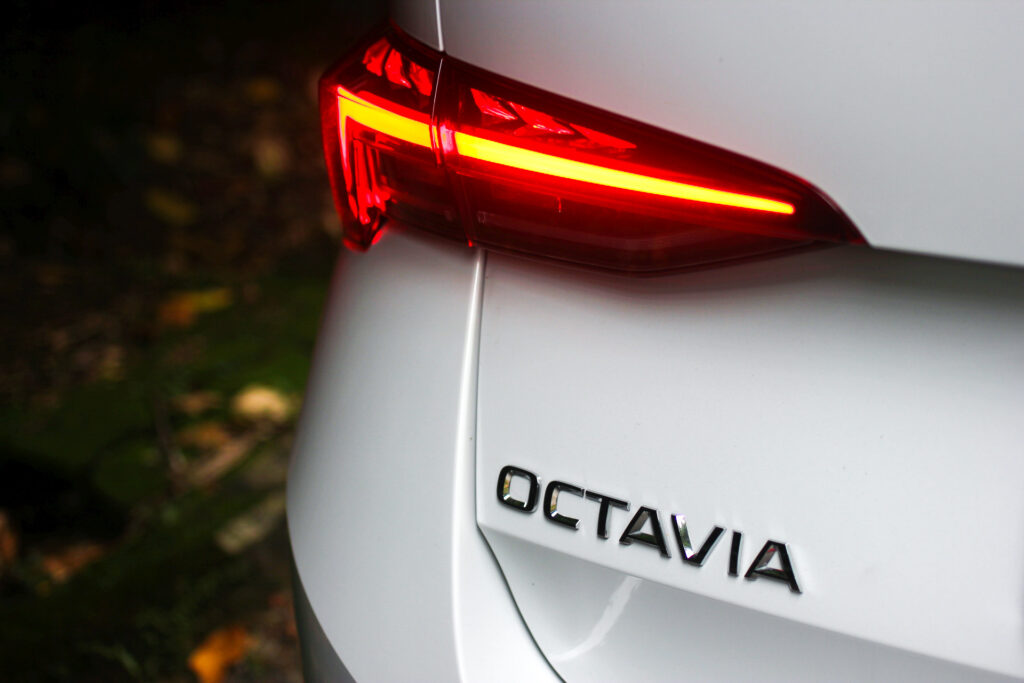 If you're sulking at the slew of SUVs and seek a surprisingly sensible substitute, take a test drive and decide for yourself.
Fast Facts
Skoda Octavia Combi e-TEC Style
Engine: 1,498cc in-line 4, turbocharged, 48V mild hybrid
Power: 150hp @ 5,000-6,000rpm
Torque: 250Nm @ 1,500-3,500rpm
Gearbox: 7-speed twin-clutch automated
Top Speed: 224km/h
0-100km/h: 8.6 seconds
VES Band: A2 (S$15,000 rebate)
Price: S$137,900 with COE
Contact: Skoda Singapore
---
Enjoyed this car review? Read other similar reviews here!