MINI is all about that feel-good factor, and what could feel better than knowing you're driving a real rarity on the roads?
Besides providing maximum smiles per hour, another cornerstone of the MINI experience is individuality. Nobody buys a MINI to blend in with the crowd, they buy a MINI because they have a sense of humour, fun, and adventure, and they're not shy to let the world know about it. But given that the MINI is already a distinctive car, is there any way it could possibly stand out from the crowd even more?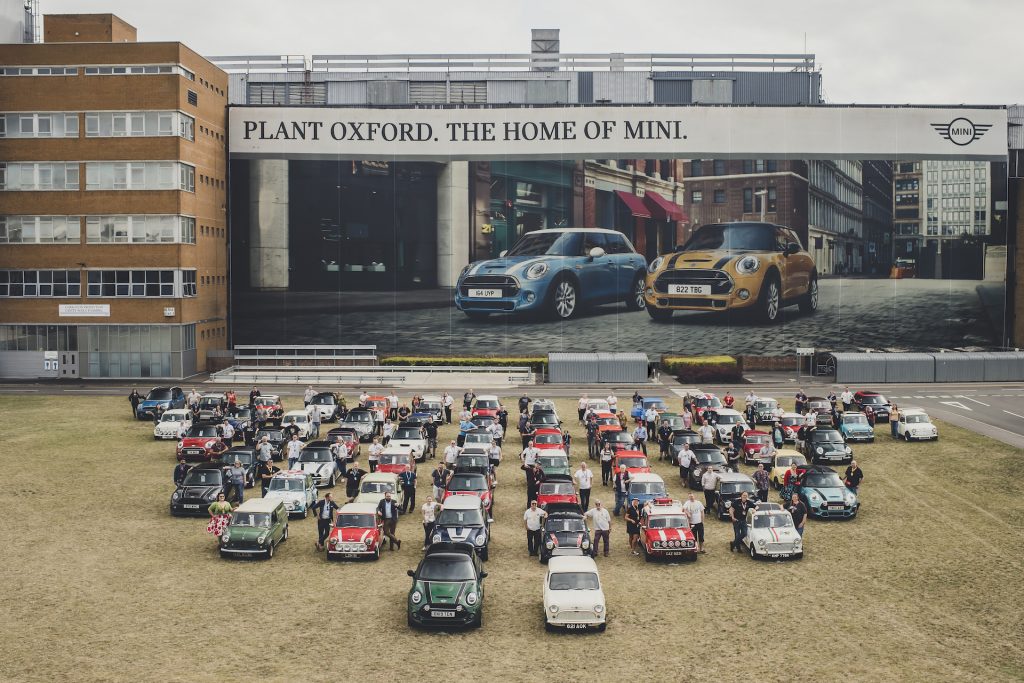 Indeed there is. Throughout the car's 61-year history, there have been countless special editions, either inspired by or paying tribute to MINI's iconic British or legendary motorsports heritage.
With eye-catching paint colours, unique stripe designs and interior trim, as well as parts or equipment normally reserved for other models in the range, these special editions are unique and tend not to hang around in dealers' inventory for very long.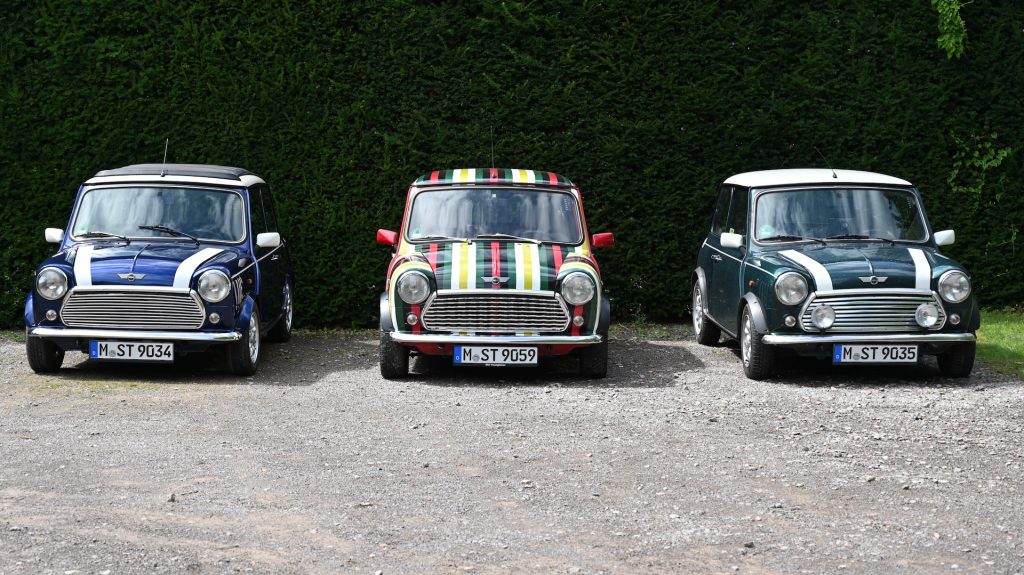 Special Editions in Singapore
As luck would have it, there are two special edition MINIs available in Singapore right now. The latest is the MINI Convertible Sidewalk Edition, which evokes scenic open-topped seaside motoring with its never-before-seen Deep Laguna colour. The folding roof also sports an aquatic theme, with the unique arrow graphic resembling the scales of a fish.
Being a convertible, the interior is a lot more visible than on a regular car, so it's just as well that it's been colour-coordinated to match the exterior. MINI Yours Leather Lounge (MINI's highest grade of leather) is finished in Anthracite with blue and yellow piping and stitching, while further blue accents on the doors and backlit dashboard trim complete the package.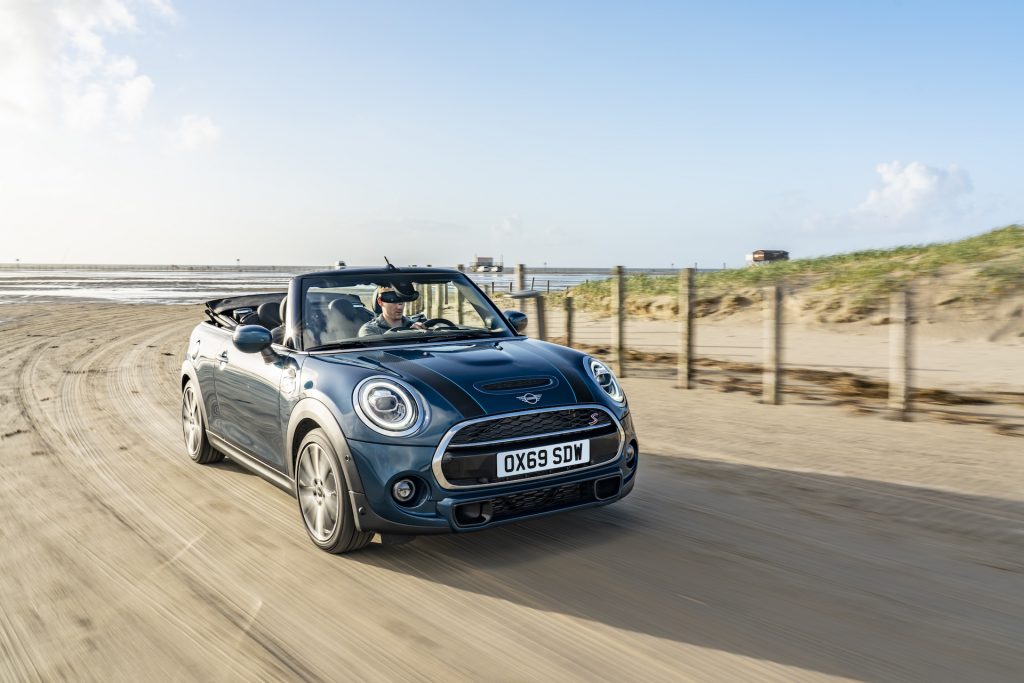 The MINI One Piccadilly Edition on the other hand, though named after a historic part of London, offers a small preview of the future. Replacing the traditional instrument cluster ahead of the driver sits a new 5.5-inch digital display, hitherto seen only on the new MINI Electric and MINI John Cooper Works GP, and which will likely be a common fixture in future MINIs.
On the outside, the MINI One Piccadilly Edition can be identified with thin pinstriping on the bonnet and sides, ending with a "Piccadilly" motif towards the rear.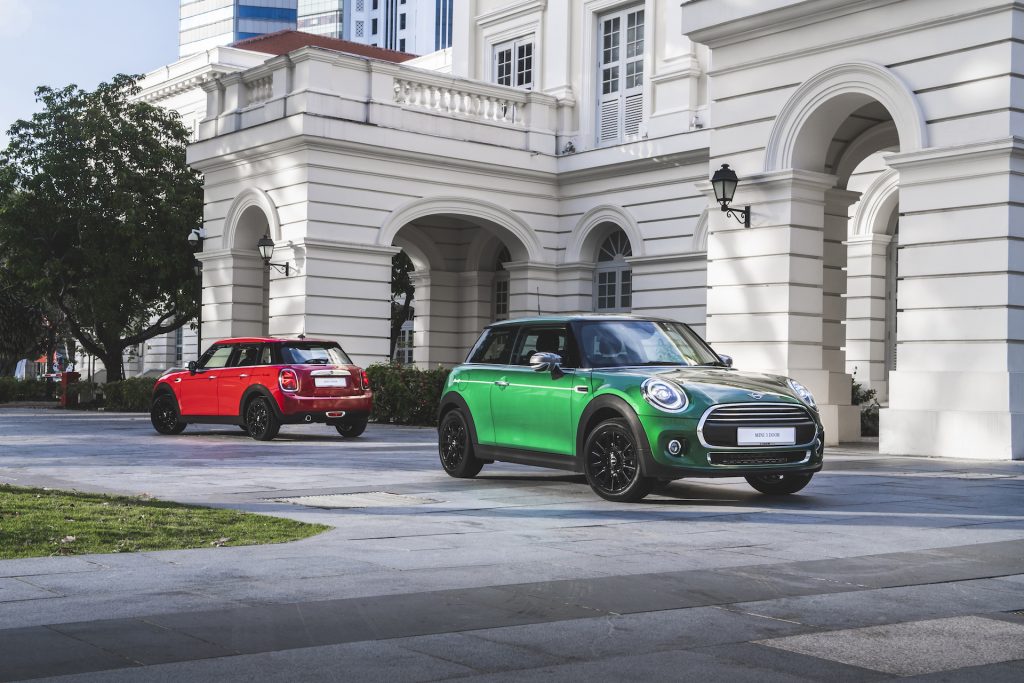 The Sidewalk and Piccadilly are among the dozens of memorable special editions that have delighted MINI fans over the years – AutoApp staff included.
Here are five of our favourites to have been sold here:
---
MINI 60 Years Edition (2019)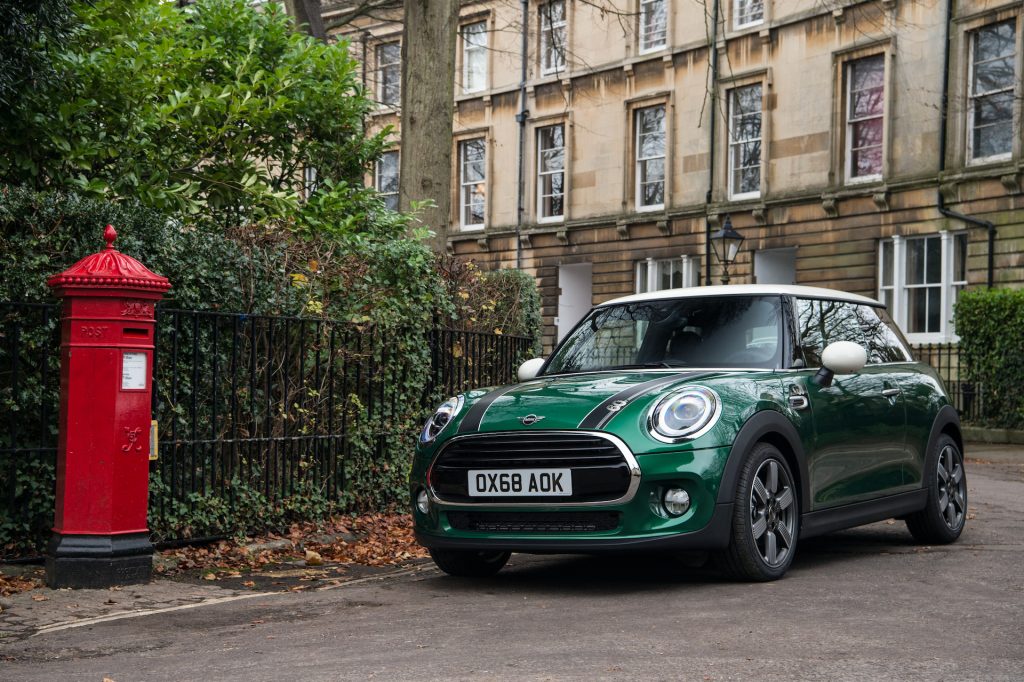 Built to celebrate MINI's Diamond Jubilee, the MINI 60 Years Edition was as British as they come in its style: verdant British Racing Green paint with "60 Years" stripes and badging on the outside, and Dark Maroon MINI Yours leather with green piping and stitching on the inside. Available as a 3 or 5 Door in Cooper or Cooper S variants, the MINI 60 Years Edition was slightly cheaper than the regular models, making it a value-packed buy in addition to a stylish one.
MINI Countryman Dartmoor Edition (2019)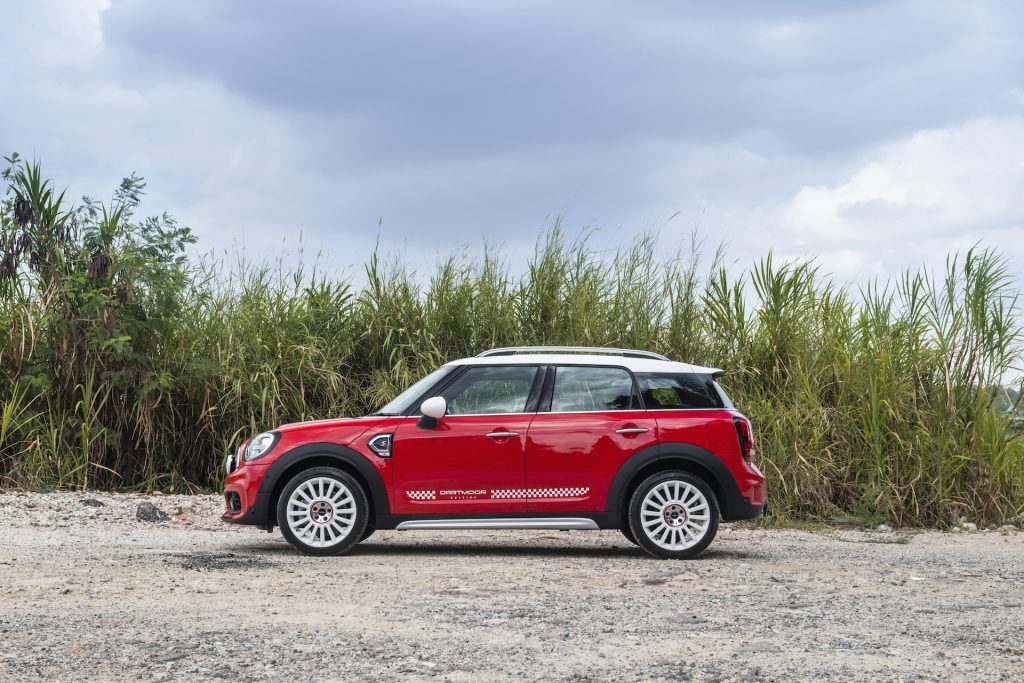 MINI shot to motorsports stardom in the dirty, grueling world of rallying, and the MINI Countryman Dartmoor Edition is a homage to that. Exclusive to Singapore, the Dartmoor was kitted out to resemble MINI's own Countryman World Rally Championship contender from 2011, dressed in Chili Red paint and white Rallye wheels and adorned with checkered decals and additional LED Headlights. Under the bonnet, the 192hp Cooper S engine ensured the Dartmoor Edition had the performance to back up its purposeful looks.
MINI Clubman Savile Row Edition (2018)
Another Singapore exclusive, the MINI Clubman Savile Row Edition majored on suaveness and sophistication. Named after the London street famed for its bespoke tailors, the MINI Clubman Savile Row Edition was envisioned as the wheels of choice for the urban gentleman.
Adorned with special dark grey MINI Yours wheels, and a classy gold and brown Savile Row livery, the Savile Row Edition cut a dapper line wherever it went; especially fitting considering the Clubman's shooting brake body style originated as a more stylish station wagon used by aristocrats and the gentry on their hunts.
MINI Bayswater Edition (2012)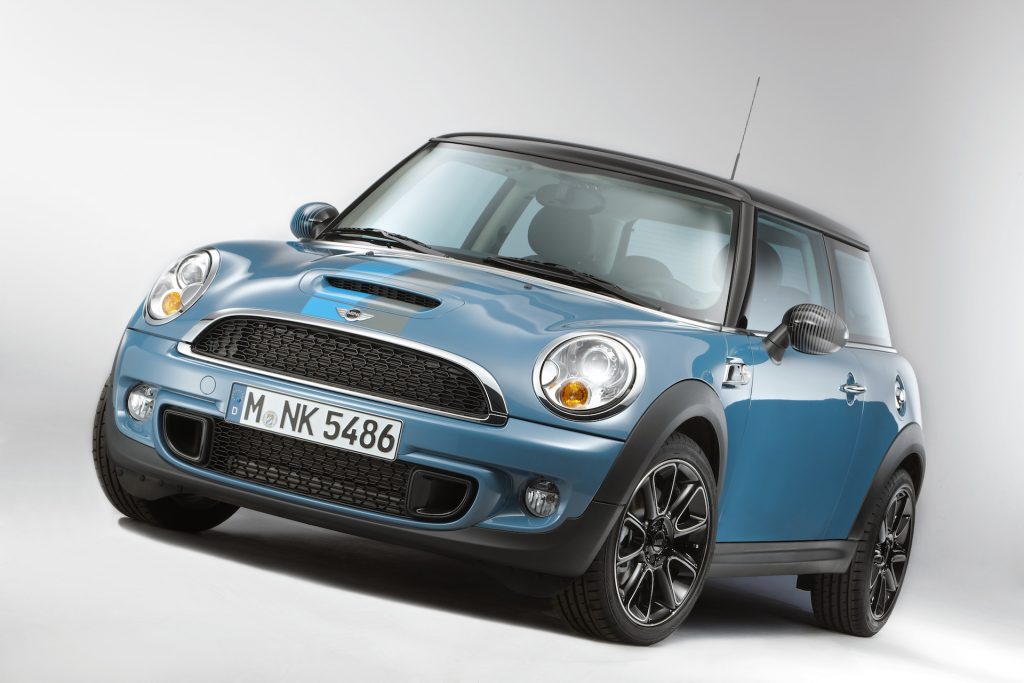 In 2012, Cool Brittania was in full swing again: Queen Elizabeth II was celebrating her Diamond Jubilee, Skyfall, the most successful James Bond film was released, and to cap it all, London was hosting the Olympic Games.
Amidst all that, MINI launched a trio of special editions inspired by the city, to "spread contemporary London style around the world". Of these, the sporty Bayswater Edition seemed to be the most popular here, and it was certainly the most eye-catching, thanks to its unique Kite Blue paint, blue and grey stripes and wing mirrors, and black roof and wheels.
MINI John Cooper Works World Championship 50 (2009)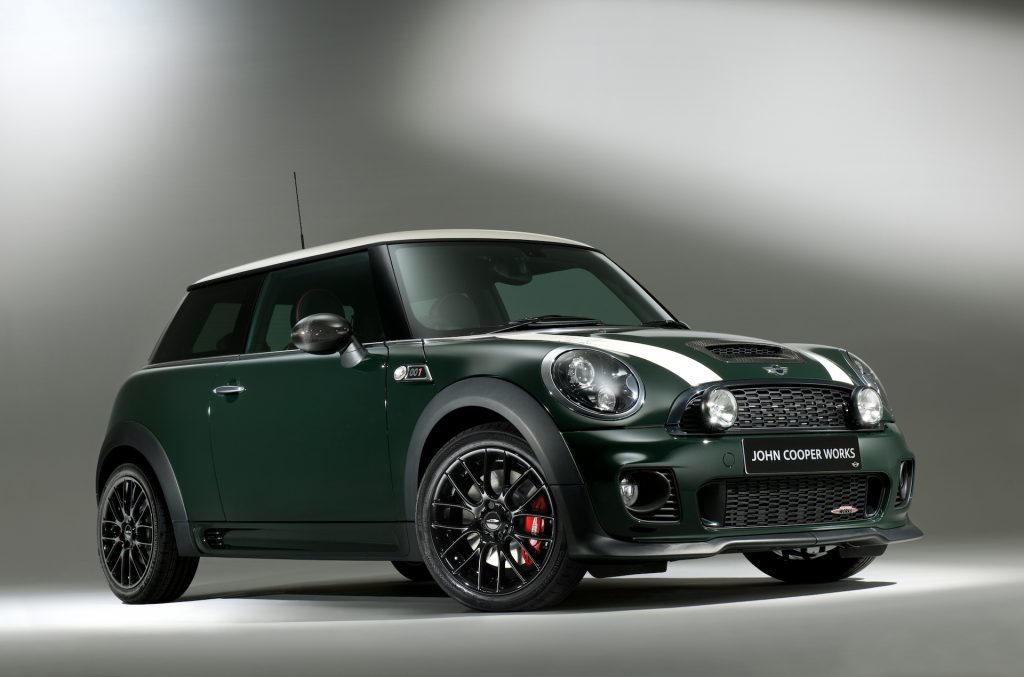 With only 500 units in existence, the MINI John Cooper Works World Championship 50 is one of the rarest special edition MINIs ever made, and two of them found homes in Singapore. It was built to commemorate the 50th anniversary of the Cooper Car Company's first Formula One championship (the same company behind the original MINI's motorsport success and the namesake of the Mini Cooper), and each car bears the signature of John Cooper, the company's co-founder.
The Connaught Green and Pepper White colour scheme was based on the Cooper Grand Prix racers, and liberal lashings of carbon fibre trim, black and red leather upholstery, and Alcantara brought a distinct racetrack-inspired flair to the car.
---
All that said however, if you miss out on an opportunity to acquire your very own special edition MINI, fret not. Personalisation is at the core of the MINI spirit, and there are still hundreds of combinations of paint, wheel, upholstery, trim, and accessory options to ensure that no two MINIs are ever identical!