The all-new Suzuki S-Cross is an interesting combination of the latest tech with old-school charm.
(updated: 21 August 2023)
---
When you're of a certain vintage, it is natural to grow nostalgic about the cars of yesteryear. We usually remember them to be better to drive than the cars of today. The reality, however, is debatable.
While the simpler mechanicals might make for a more unfiltered driving experience, the truth is, creature comforts like cup holders and Apple CarPlay have become indispensable to my everyday driving needs. The ability to access real-time traffic conditions, stream my entire library of music and podcasts and if need be, listen to a Zoom meeting on the move just makes dealing with the demands of today's traffic much more bearable.
For Android users, the S-Cross does Android Auto as well.
These smartphone connectivity platforms are great time-savers. If your job requires you to jump from one car to another every few days, being able to instantly call up stored destinations and pick up exactly where you left off on your audiobook makes you feel at home in any car.
The Suzuki S-Cross driven here seems to have a proverbial foot in the past, while the other is simultaneously in 2023. Here's why.
While its styling is not exactly outdated, when parked next to the latest crop of crossovers such as the Toyota Yaris Cross or Nissan Qashqai for example, the S-Cross looks like it belongs in a different era. Similarly, many of the interior panels, switches, and other controls, feel like the way many Japanese cars of the 80s and 90s did.
The interior panels also feel hard-wearing and tapping on them reveals a hollow sound. This may seem out of sync with the premium, dampened and soft feel that other manufacturers are going for, but there's good reason for Suzuki's approach which I'll get to later.
These retro touches, however, are juxtaposed against a suite of convenience and safety features that allows the S-Cross to be relevant amongst the latest cars on sale today.
For starters, I'm happy to report that the aforementioned cup holders and Apple CarPlay are present and accounted for in the Suzuki S-Cross. As a bonus, it is even capable of a wireless Apple CarPlay interface. Something that even the futuristic BYD Dolphin that was previously reviewed lacked.
There's also Adaptive Cruise Control, 360-view parking cameras dual-zone climate control, and a 9-inch infotainment touchscreen that takes centre stage on the dashboard. On the safety front, there are no less than five airbags, including one for the driver's knee.
Then there's the host of other collision prevention, lane departure warning features, and stability control. Altogether, these are known collectively as Suzuki Safety Support.
Speaking of features. An after-sales installation of an electrically-operable tailgate and a wireless charging pad for smartphones would make for a more complete package. While we're at it, could we also have mirrors that automatically fold when the car is locked? Thanks.
Driving impressions
The drivetrain is also aligned with the modern era in the sense that the engine is a 1.4-litre turbocharged unit with a 48-volt Mild Hybrid system. This, ironically results in another throwback experience, but happily, in a good way.
While the latest crop of Cat A cars that are detuned to slide in under the 130hp cap can feel a little underwhelming, the S-Cross in comparison feels wonderfully torquey and lively when moving off the line.
The mild hybrid motor comes in the form of an Integrated Starter Generator (ISG) that works in tandem with the 12-volt battery. The electrified assistance is stepped up to 48 volts and helps the 1.4-litre ICE engine along seamlessly enough not to be caught out by any form of turbo lag.
As its name implies, the ISG takes over the function of the start motor and alternator (a.k.a. generator) in one component. Besides starting the engine, the ISG is also capable of providing electrical power to the engine via the drive belt. When decelerating or coasting, the ISG then charges both the lithium hybrid battery as well as the 12-volt car battery that powers the lights and electrical ancillaries. The animation below explains how the ISG works in more detail.
(updated: 21 August 2023)
So how well does it work in real life then? We plonked our resident fuel-economy tester Vivek in the driver's seat and sent him on his way. He came back with a calculated overall economy of 21.2km/L or 4.72L/100km over a test-driven 694.4km, which bested Suzuki's claimed 17.5km/L or 5.7L/100km economy in the process.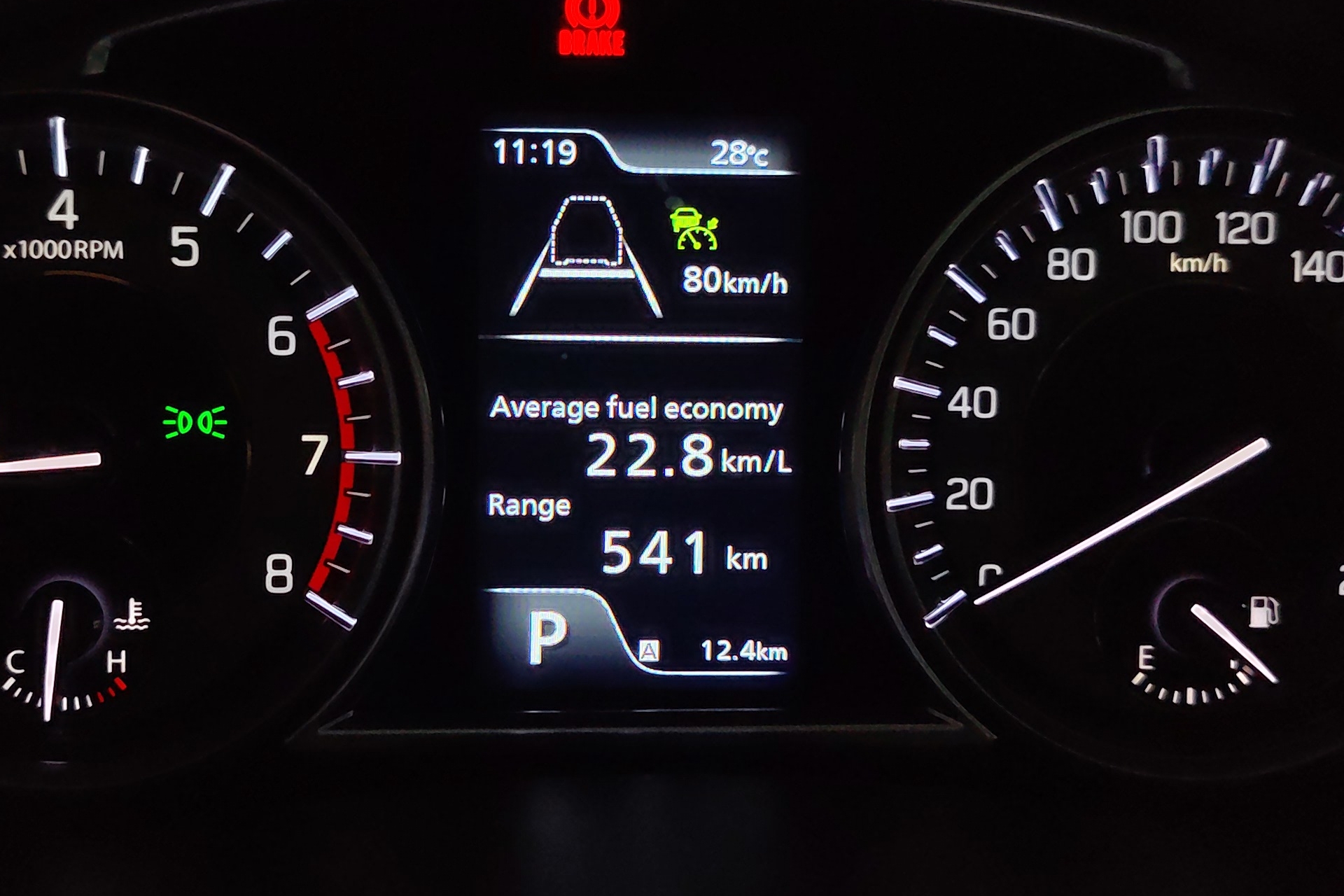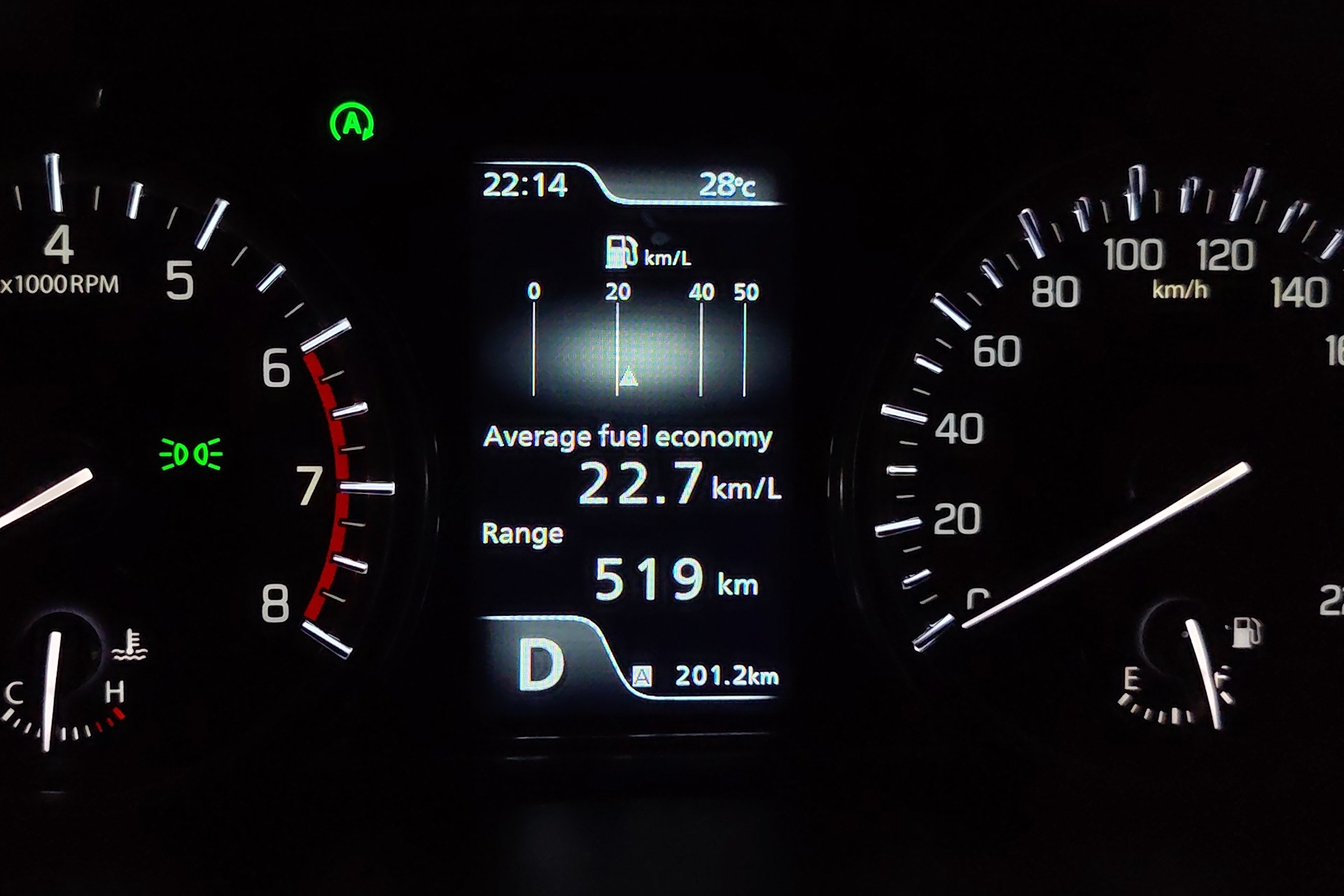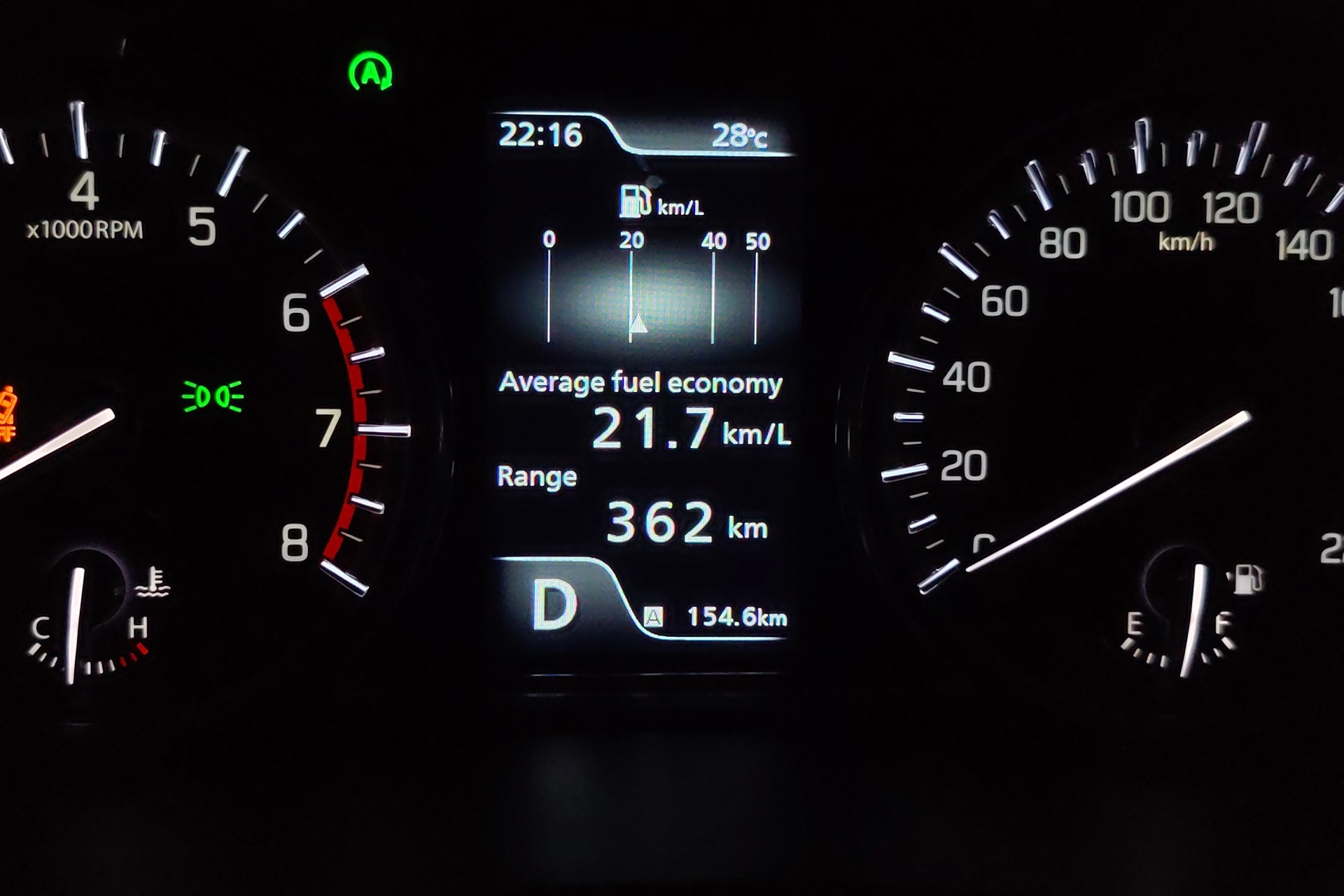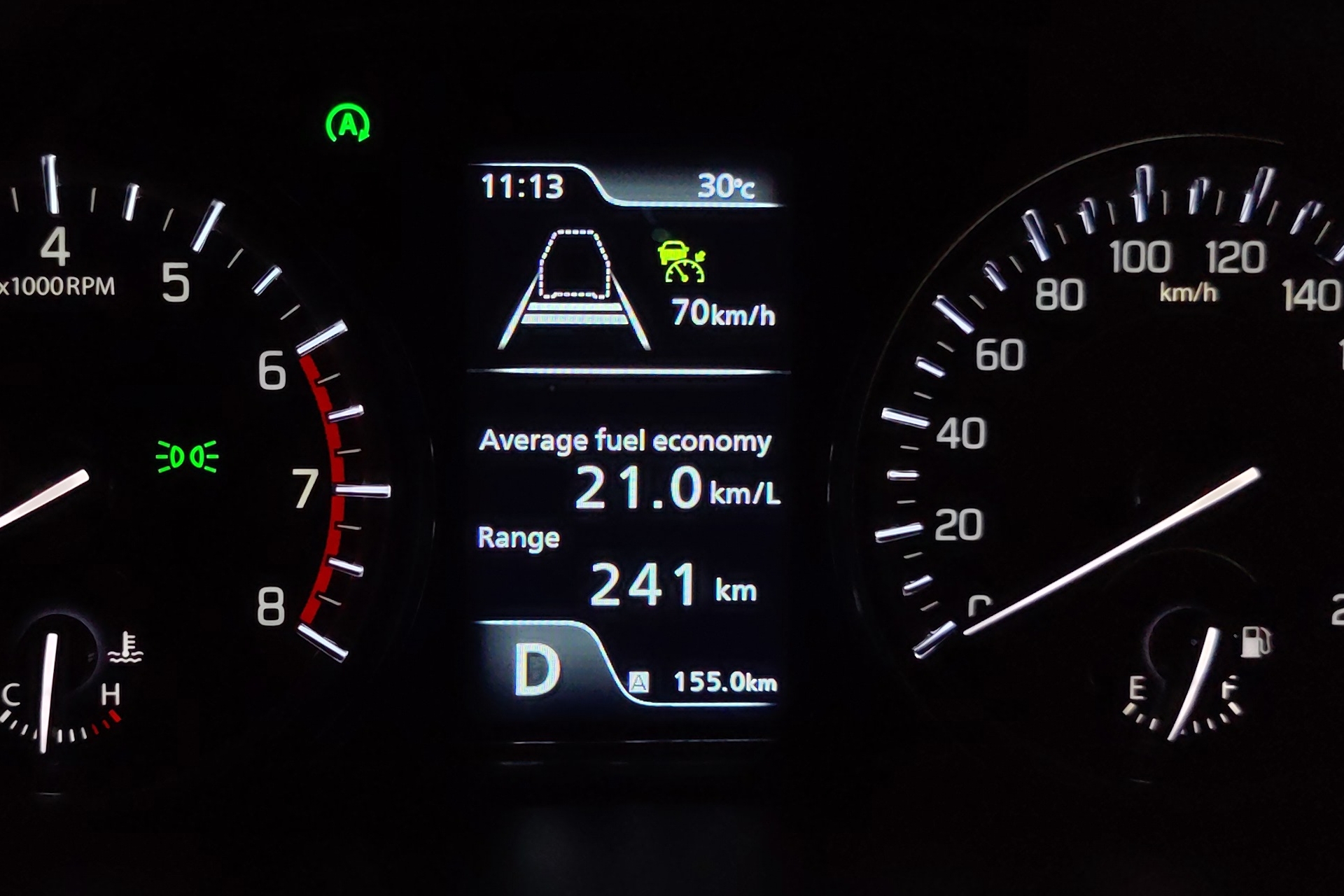 Naturally your mileage may vary based on use-case and driving conditions, but considering that the ISG only kicks in to boost acceleration when needed, and that the internal combustion engine is working pretty much all the time, the S-Cross' real-world tested fuel economy is actually pretty impressive.
(/update)
It could be the electronics, the additional weight or a combination of both, but many of the latest cars feel like there's a filter between the driver's input and the actual acceleration. The Suzuki feels more direct in comparison and takes you back to the 90s when cars felt more analogue.
While the straight-line performance is well above par, it doesn't quite have the level of agility to elevate it to hot hatch status. That said, the S-Cross features the same power unit as the one found in a Suzuki Swift Sport. Fit it with a good set of high-performance tyres, and a well-driven S-Cross might just be able to keep up with a Swift Sport on a twisty B-road.
Practical magic
Add the fun-to-drive dynamics to a practical body style and you might just have a really good all-rounder. Inside, there's ample room for five adults. Rear passenger legroom passes the test of a pair of six-footers sitting in tandem.
The luggage bay is also thoughtfully designed. For example, it features a hidden floor where extra shoes or an assortment of small items can be stowed out of sight. The false floor sits almost flush with the loading threshold. This makes it much easier to load and remove large items. Additionally, it also makes for a nice occasional bench to change into those running shoes, or simply sit back and chill al fresco…
On the surface, the Suzuki S-Cross might come across as a little outdated, or lacking in the frills and sophistication of most of its other competitors. However, to appreciate the Suzuki ethos, you really need to take a longer-term view.
Many of the latest cars are designed to wow their audiences at the showroom or at least until the warranty expires. In Singapore's tropical climate, it is common to find that the soft touch surfaces start to get sticky or shiny and look worse for wear by the time they reach five years or more.
The materials in the interior of the Suzuki may not feel as plush today. However, I can just about guarantee that this car will look showroom fresh 10 years from now and even beyond. The interior looks dated in some areas because some switches and controls have been carried over from previous models, for decades. I used to own a Grand Vitara in the early 2000s and the door lock/unlock button looks exactly the same. The chrome interior door handles can also be traced to the original SX4; this S-Cross is a direct descendant of that car!
This is actually a very good thing. What this means is that these parts, which are used every time you get into the car, have been tested over millions of vehicles for a very long time. As a result, they are extremely reliable and can last the lifetime of the car, and possibly its owner.
That said, there's a very small chink in the Suzuki's armour. The gear lever of the 6-speed automatic gearbox slides into manual mode from D too easily, such that accidental election happens often. For those so inclined, shift paddles behind the steering wheel are there for manual gear changes.
In the S-Cross, the standard seats are finished in a heavy-duty material. They feel like it's made from recycled plastic bottles. It's just the kind of thing that you won't mind sitting in if your clothes are still wet from a day at the beach or muddy from a round of soccer.
A Suzuki may not be the sexiest car, but it's damn near one of the most dependable sets of wheels for the long term.
Back in the days of friendlier COE prices, it was easy to justify a Suzuki. These days, however, customers demand more as they are coughing up ever greater amounts of their hard-earned cash.
The S-Cross however, shows that the brand upping its game as well. With a few choice additions to its equipment list and lively drivability, this car may just be an analogue proposition in a digital world.
Technical Specifications
Suzuki S-Cross Mild Hybrid
Engine: 1,373cc 4-cylinder, turbocharged mild-hybrid
Power: 127bhp @ 5,500rpm
Torque: 235Nm @ 2,000-3,000rpm
Transmission: 6-speed automatic, front-wheel drive
0-100km/h: 12.7 seconds (claimed)
Top Speed: 195km/h (claimed)
Fuel Economy: 5.7L/100km (claimed)
Price: S$169,900 with COE (accurate at the time of this article)
Contact: Suzuki Singapore
Photo Credits: Sheldon Trollope
---
Read more automotive news at AutoApp, or check out our latest videos on Ignition Labs TV!