If you drive in Singapore, having these 5 must-have (FREE!) apps in your smartphone are guaranteed to make driving a hassle-free experience.
---
Whether you're a road warrior or just drive occasionally, there's nothing worse than being unexpectedly inconvenienced. This could come in the form of getting lost or stuck in traffic. Or you could simply have insufficient value in your cash card just as you're trying to exit the car park. Worse yet, your car is due for its inspection or some repair and you simply don't have the time to get it done! Fret not, we've got you covered with these 5 handy apps that can make driving in Singapore hassle-free and fun again. Best of all, these apps are absolutely free!
Parking.SG
Remember parking coupons? If you're still using them to park in public carparks managed by the URA, it's high time you made the switch to the Parking.sg app. Previously with coupons, you would pay the same amount whether you parked for 1 minute or 30. The Parking.sg app however, lets drivers pay for the exact length of time your vehicle is parked for.
Gone are the days when you'd have to rush back to your car to tear another coupon if more time was needed. With the Parking.sg app, you can extend your parking time remotely with your smartphone. Needless to say, there's also no need to hunt for shops that sell coupons when you run out. Outlets that sell coupons are also getting increasingly rare and soon, coupons will be phased out altogether.
Download Parking.sg here
Waze
When comes to navigation apps, the most popular ones are Apple Maps, Google Maps, and Waze, and most drivers I know are fiercely loyal to their navigation favourite app. Are you a fan of Google Maps or Waze? Actually, it doesn't really matter because surprise, surprise, both platforms are owned by Google!
Personally, I prefer Waze because it seems to be optimised for drivers, the map graphics are easy to read when you're driving and the crowd-sourced real-time traffic information displayed has been fairly accurate. (Psst! Users can even warn each other whenever they spot a cop with a speed trap camera on your route.)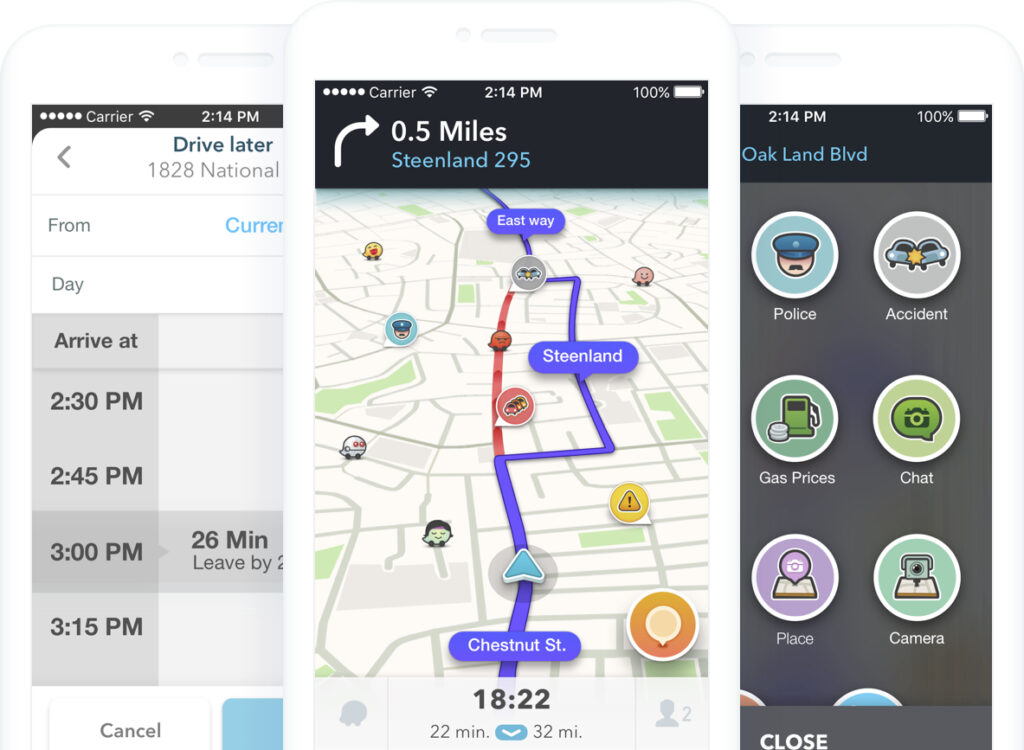 That said however, there is still room for improvement for Waze, in my opinion. A lack of 3D differentiation means that Waze doesn't distinguish between surface streets, overpasses, or tunnels (it goes crazy in the KPE). Google Maps isn't much better in this regard, but occasionally, I still use the latter when I'm cycling and it also has better integration with search engines (Google, of course).
Apple users have the option of using Apple Maps as well. It may be the least-known of "The Big 3" navigation apps, but I have noticed that it has improved a lot. Recently, it even managed to get me to a more precise location than Waze or Google Maps which told me that I had reached my destination. In reality, however, I was nowhere near where I should be. Rare, but it happens. Good thing then, I have all 3, and so should you.
Download Waze here.
SG Traffic Cam (Android) | SG Traffic Cameras & Updates (iOS)
If you want to actually see what the traffic conditions are like in real-time, there are a number of apps that stream the camera feeds from major intersections and expressways in Singapore. The various apps such as SG Traffic Cameras & Updates include news and an MRT map as well. Obviously, you should be checking the photos from this app before you set out on your journey.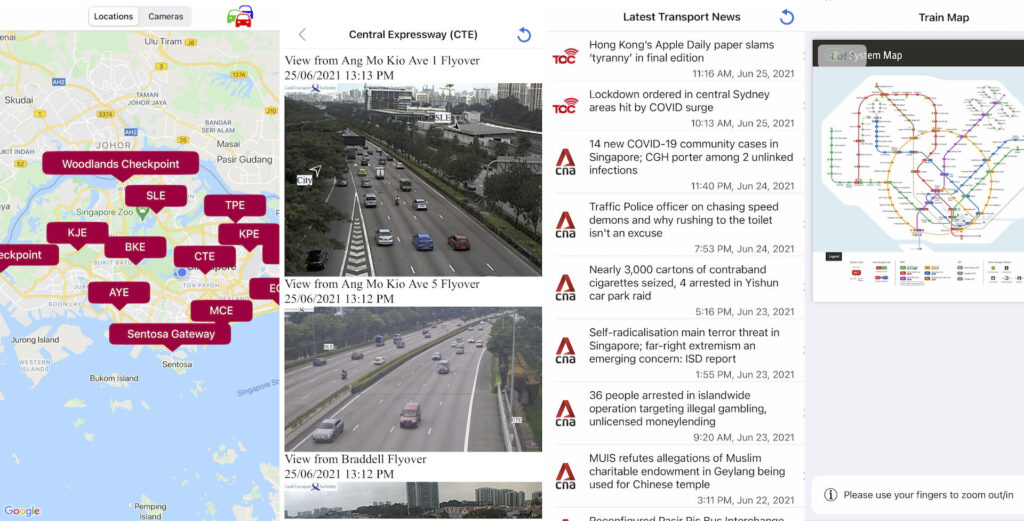 Download SG Traffic Cameras & Updates here for Apple iOS users and SG Traffic Cam here for Android users.
AutoApp SG
How about not even having to deal with traffic in the first place? Especially when your car is due for servicing, repair, inspection, or if it just needs a new set of tyres. How about making it look new again with a professional detail? All of these services and more can be arranged from just one app, AutoApp. Just choose from the range of services listed in the app, fill in a few details like your car model and the location to pick the car from. Once the time and date have been selected, a friendly Service Ambassador shows up to drive your car to the workshop, fully insured of course, and returns it when it's ready.
The entire process, including documenting your car's condition, is done digitally and you can access the information form your app. Approval of the quotation and payments are also seamlessly done on your smartphone.
Download AutoApp here.
NETS FlashPay Reader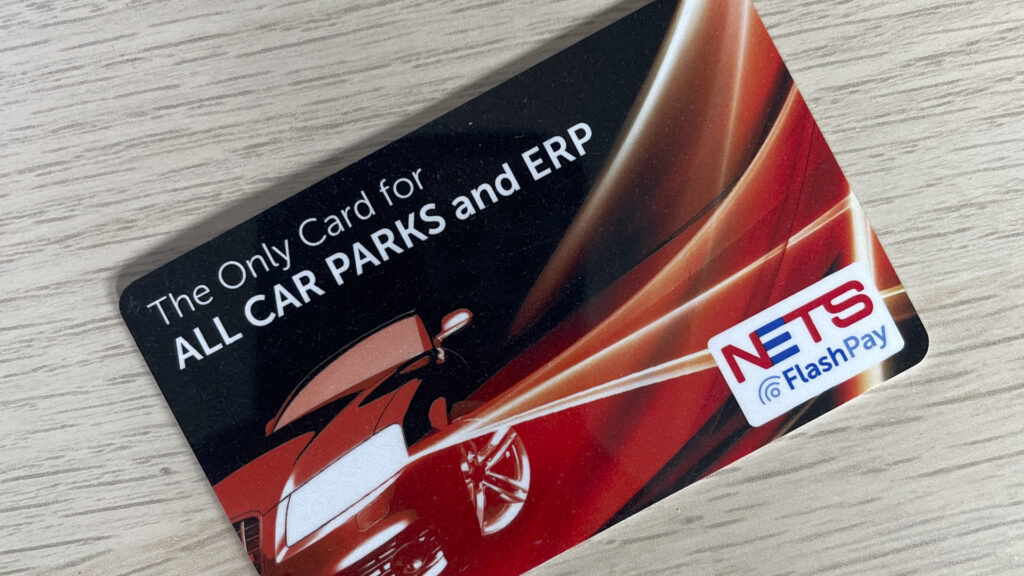 As every car in Singapore needs a cashcard to pay for parking in carparks and to pass under ERP gantries. With the new NETS Motoring Card, Android OS users are able to top-up their cashcards right from their smartphones. That's right, never be caught out with a low cashcard value again. Unfortunately, for now, Apple iOS users still face the ignominy of having to run to a top-up terminal or ATM to do this. Also, note that the NETS Motoring Card is not compatible with first-generation IUs.
Download the FlashPay reader app here (Android users only).
---
Check out these articles more app recommendations and tech reviews!