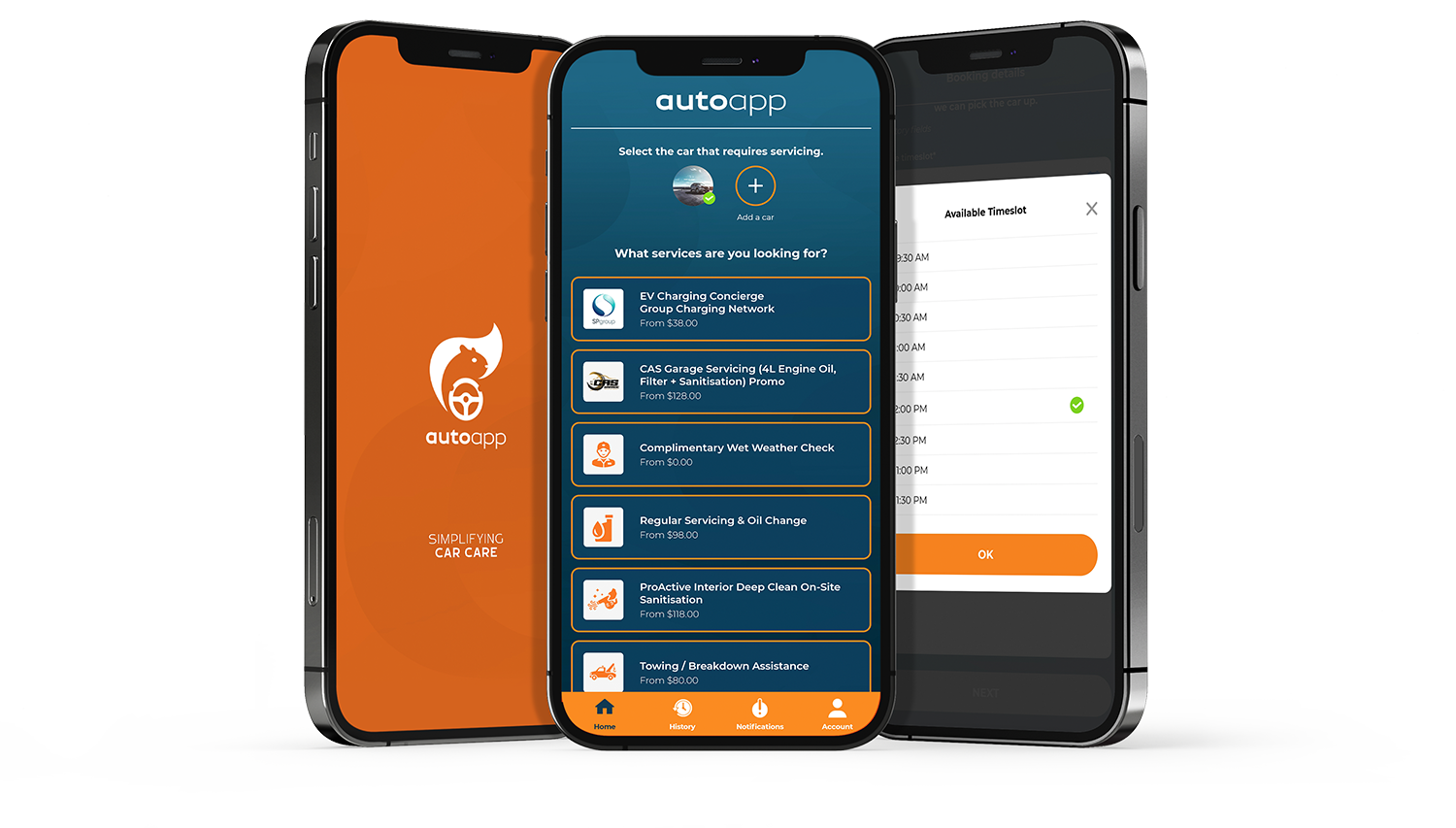 WE TAKE THE HASSLE OUT OF CAR CARE.
Hand-pick the services you need, and leave the rest to our dedicated team of Service Ambassadors.
10 minutes is all you need to make your AutoApp booking.
Anywhere and anytime
Your convenience is our priority. We'll collect and return your car anywhere in Singapore based on the appointment timing you pre-select on AutoApp.
Every workshop you need in your phone
Servicing, grooming, repairs, bodywork and more! Get access to a complete suite of car care services.
Take control, minus the hassle
You're still in control! Choose, select, reject, approve and pay for items all via the app.
Squad goals
Your very own squad of car care experts at your beck and call. Friendly, professional and helpful, our Service Ambassadors are automotive-trained and fully insured.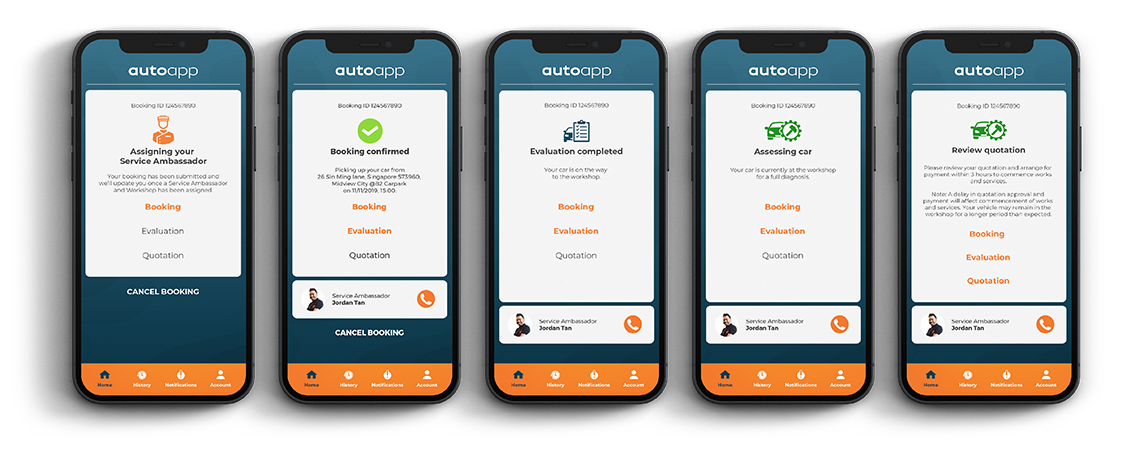 PEACE OF MIND FROM START TO FINISH
AutoApp takes care of everything. That means you get more time to rest while we handle the hassle of driving through traffic, finding the right workshop, waiting for the service to be done, and returning it to your home at the end.
YOU DON'T HAVE TO BE A CAR EXPERT
At AutoApp, we have a team of automotive professionals who can advise you on the right solutions for your vehicle. With over decades of experience in the automotive industry, our team is qualified and eager to simplify car care for you.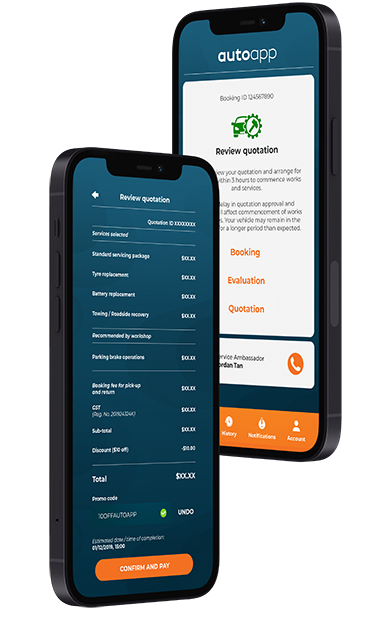 LET US DO THE TALKING
Discussing prices with different workshops can be troublesome. With AutoApp, we can help negotiate the best prices for our customers, which are fair to the workshops in our network too. This also means that AutoApp customers are assured of competitive rates quoted by an aggregated network of partners.
YOU CAN SPEND TIME ON WHAT'S IMPORTANT
Servicing or repairing your vehicle can take time from your busy schedule. More often than not, many people may take leave from work to service their vehicles. At AutoApp, we'd rather you spend that time doing things you love instead.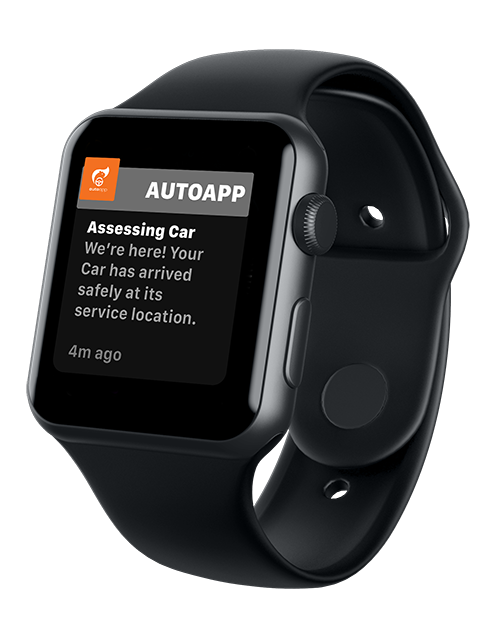 YOU'LL BE ATTENDED TO BY OUR OWN DEDICATED TEAM
Friendly, professional and helpful, our Service Ambassadors are automotive-trained and fully insured. With a team of car experts at your disposal, you can be assured that your car is in good hands.
30 DAYS
SERVICE PROMISE
We will rectify any issue that arises after your service is completed completely free of charge*, up to 30 days. This is our service promise to you.
*T&Cs apply.
THE
AUTOAPP
DIFFERENCE
Find out how AutoApp is changing the car ownership experience.
How much time will AutoApp save you?
If you ask us, plenty of time. See for yourself.
DO-IT-YOURSELF (DIY) SERVICING
1. You research the right workshop.
Most people start by asking their driver friends for recommendations. Many others will look for reviews online.
1 – 2 Hours
2. Next, you contact workshops for quotes.
Different workshops offer different rates, and you want the best value for money. Workshops are constantly busy, and may take a while to reply you.
1 – 2 Hours
3. You bring your car to the workshop yourself.
The day for your car to go to the workshop has come. You wake up early and get ready. Hopefully, traffic on the way to the workshop isn't too heavy.
1 – 2 Hours
4. You've arrived at the workshop! But there's a line…
Popular workshops are usually packed the entire day and require an appointment. They may not accept walk-ins. 
30 Minutes
5. The mechanic will see you now.
There's a lot of technical jargon you don't understand. It seems important, so you agree to the services he's proposing.
30 Minutes
6. Servicing has begun, and now, you wait.
You have a few hours to kill, but where is a comfortable place to wait in the industrial estate?
3 – 5 Hours
7. Your car is ready for you now.
Finally, your car is ready! Just in time for you to get to your dinner appointment. But…
1 – 2 Hours
8. It's the end of the day, and roads are crowded.
You have to navigate through heavy traffic to get to your next destination.
1 – 2 Hours
TOTAL TIME TAKEN: 

9 – 16 Hours
WITH AUTOAPP
1. Download AutoApp and book an appointment.
To start, simply download AutoApp from the App Store or Google Play Store, register an account and book a service of your choice.
10 minutes
2. An AutoApp manager takes over.
Our AutoApp service managers check your car details and match your required service with our list of verified workshops. A Service Ambassador is assigned to you.
0 minutes
3. Our Service Ambassador picks up your car. 
The day of your booking has arrived. Simply hand over your car to your service ambassadors and they will handle the rest.
10 minutes
4. Stay notified throughout the entire booking. 
From arrival at the workshop to job completion, you will receive constant updates via the app. You can also check and verify your service quotation before proceeding.
5 minutes
5. We return your car to you upon completion, wherever you are.
Once your car is ready, our Service Ambassador will be in touch, and will deliver your car to the agreed-upon location.
5 minutes
TOTAL TIME TAKEN: 

30 Minutes
SHARON.W
"The AutoApp team handled the bodywork repairs for my 1 year old Touareg seamlessly from end to end. It came back like brand new and was done 2 days faster than the dealership with close to 45% savings overall.
Communication with the team was professional and easy. They were clear and helpful about what needed to be done and what to expect. They kept me posted on the progress of repairs with photos and brief updates.
I would use AutoApp again and highly recommend everyone to try it. The team behind the app is knowledgeable and passionate about cars and demystifying car servicing and repairs.
P.S.: I am a working mum who doesn't know much about cars and car servicing. Getting any work done is almost always with the dealership and a lot of negotiation on pricing. (I am most definitely charged too much and they try to get me to pay for things I don't need. Grrr…)"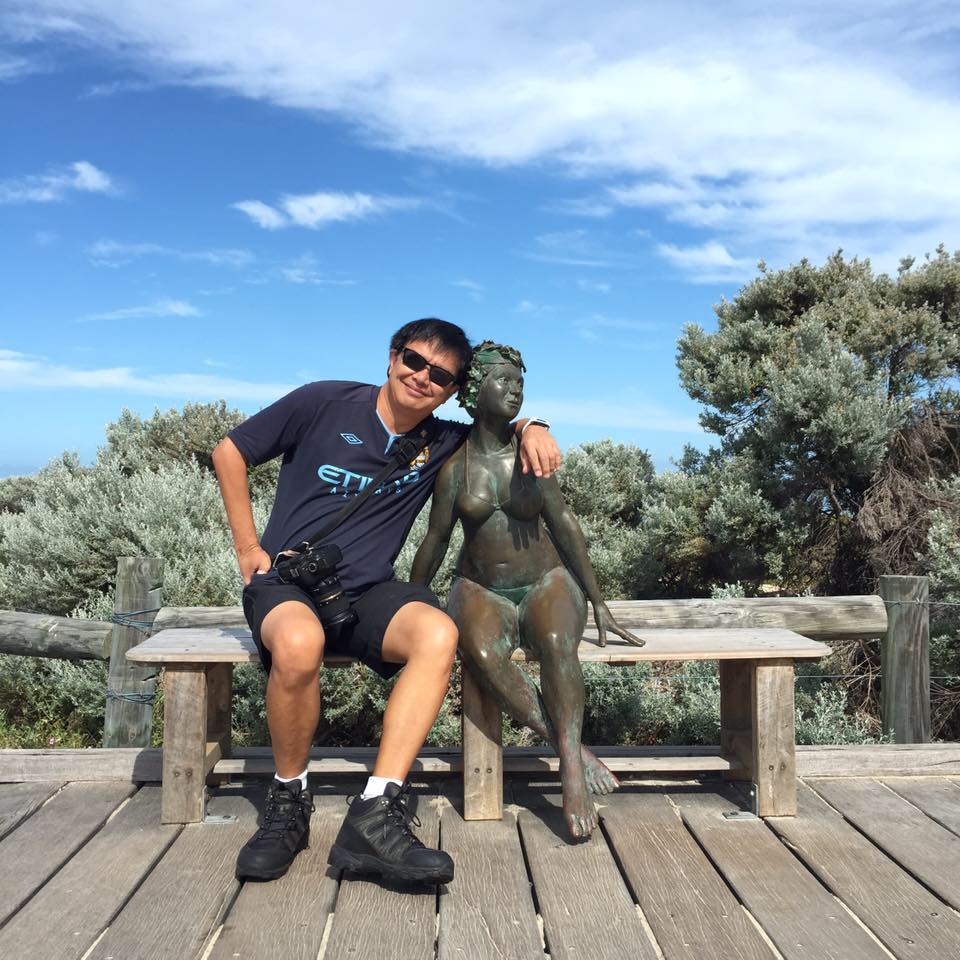 COLIN.T
Friends know me as being very anal about my car. Being a car nut means that I know a lot about cars and would frequently go down to workshops and discuss in detail the steps needed as well as any technical considerations.
So it was with some anxiety that I decided to try out AutoApp. It helped that I discussed in detail what was to be done to the car and arrangements were made to collect the car in a short time.
On the appointed day, Rakesh appeared and again I was reassured he knew what was to be done. He also offered suggestions and said he would message me later.
At the workshop Rakesh sent me a pic to show what additional work could be done and I okayed it. Throughout the process he kept me up to date with pictures.
The app itself sent me the required quotation / appointment booking / pickup / new quotation including new work / delivery timing back home. I asked Rakesh how to pay for the work and was told that it would be done in the app. Seamless and really surprised me.
All in all a good service and work done. One stop shop for everything. I still like to do some things myself but this has given me more options. Will certainly keep this in mind in the future.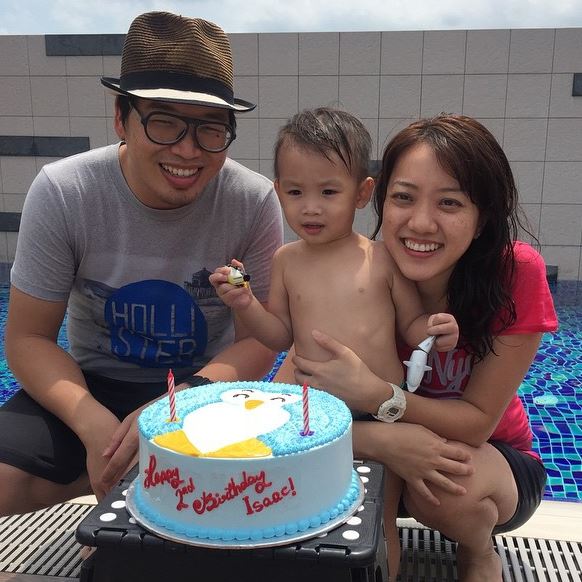 TOMMY.F
"Very satisfied with AutoApp. Got constant update from Haleem with regards to the servicing status of my car, and saved me lots of time which allow me to catch up on my work. Haleem brought back my car with all the issues resolved, and even got me a complimentary umbrella from the service centre (just nice for the rainy season)! Looking forward to have AutoApp take care of my car again!"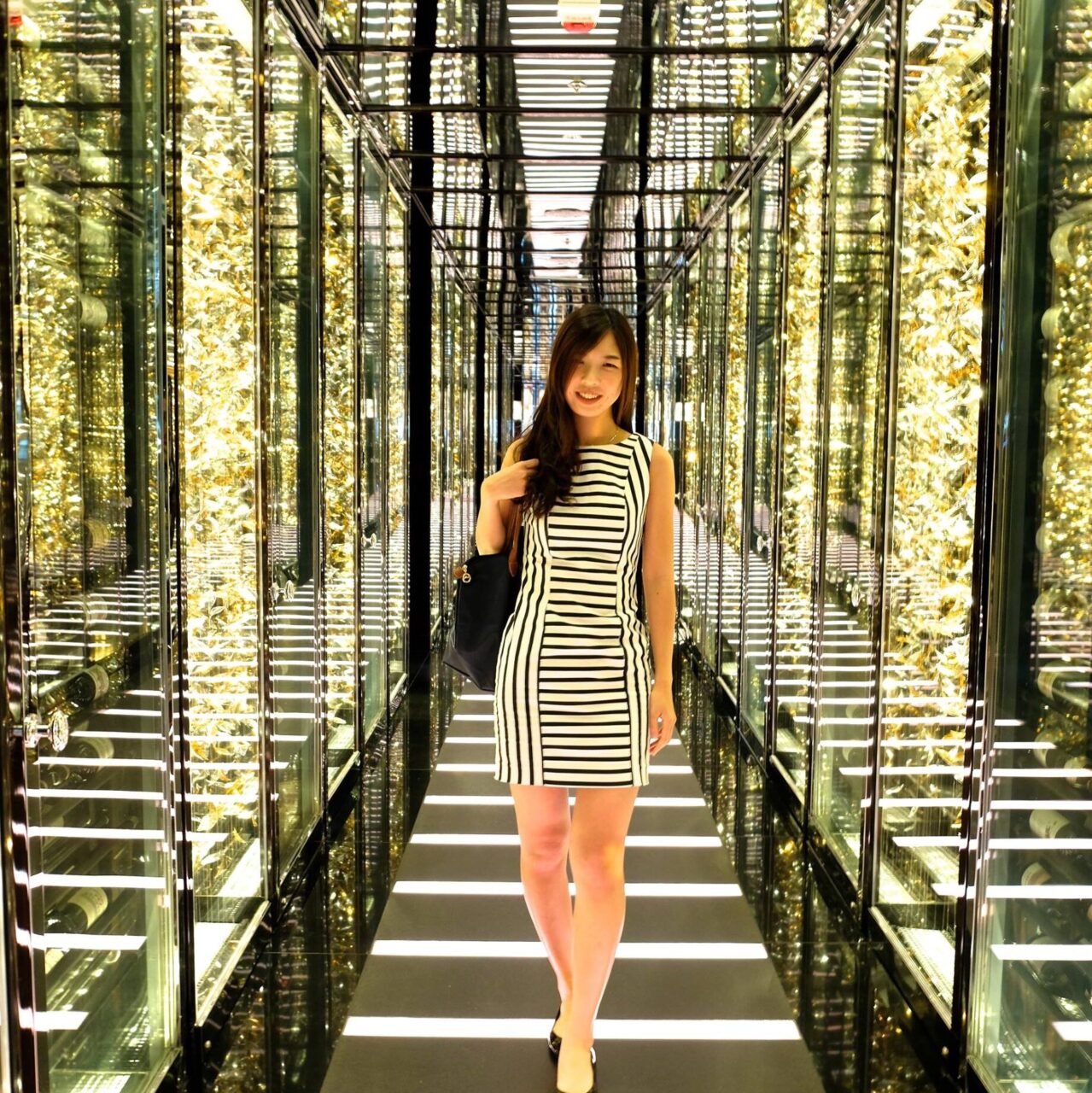 JOLIE.H
"Car servicing was a breeze; and perfect for people like me who am unable to take time off work during office hours to bring the car to the workshop – what more – wait for hours on end stranded without a car. Car picked up and delivered doorstep to doorstep from and to my workplace/home as promised. Whatsapp updates with pictures and videos of the servicing progress. Plus, with the insurance coverage provided, I was reassured that my car was in good hands."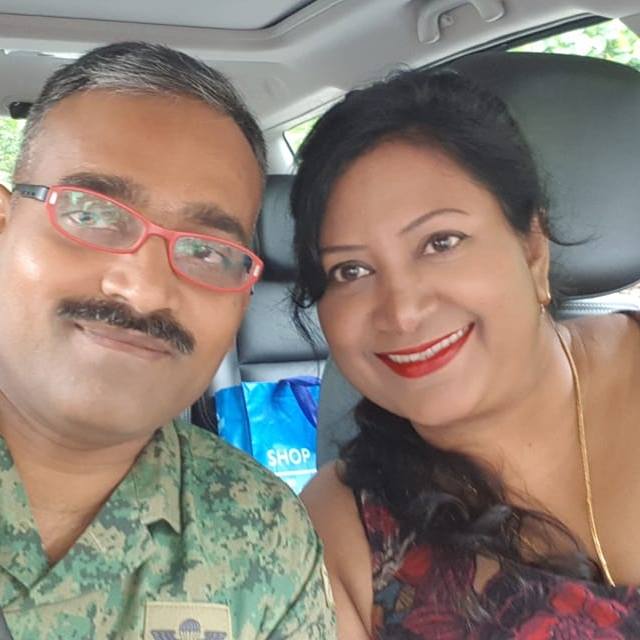 PRADEEP KUMAR SANTHI
"Was good and trusted option to get your car service done without taking leave/time off from work. I have been assigned to 1 ambassador for the whole process. Contestant update given to me wia whatsapp chat group. Have also given quotation after technician 1 rou d check for any additional charges/changes to initial quote(for my part i need to confirm my engine oil top up capacity of my car is it 4 or 5 litters). Only proceed up on my confirmation to the quotation. As in whole this was the best service I will say that saved my time traveling and waiting time on my car servicing done. This was very fast compared to going on my own. Will recommend to others and will take up this offer again in further. My ambassador was good and friendly on my entire service."
RONALD.K
"A one of a kind service! Everything went smoothly from the beginning to the end. Constant updates were provided. I was assisted by Kenneth to book the appointment and Abdul Haleem (the Service Ambassador) who came to collect and later return the car to my place. The two gentlemen are really professionals! Keep up the good work and thank you for the satisfying experience."
Get your free trial today
Not sure how AutoApp works? Your first pick-up and return service is on us.
Read about us in the news!
"Like a trusted friend, this new app offers an experienced team to handle all of your car's maintenance and servicing needs, saving you time and money."
"A Singapore start-up has devised an app-based concierge service which gets your car serviced without you having to leave your seat."
"The best car workshop in Singapore could be in your smartphone Taking care of your car is a time suck. A local startup created AutoApp so it doesn't have to be."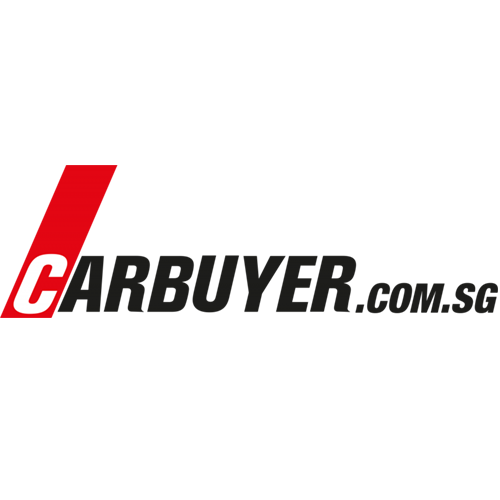 "AutoApp takes care of every step of car servicing in Singapore for you. All you have to do is choose what you want, and what you need taken care of."
"AutoApp, a tech-enabled car servicing app is working with SP Group to bring doorstep EV charging convenience to customers. "
"Claressa Monteiro speaks to Autoapp, a new 100% Singapore startup that is offering a new alternative when dealing with car maintenance."

WE ARE IN GOOD COMPANY
Our corporate partnerships