The new Volkswagen Tiguan is expected to arrive in Q1 of 2024.
---
Volkswagen is revving up its engines to add to the impressive number of Tiguan owners worldwide, currently standing at over 7.4 million. As the German automaker prepares for the official launch of the third-generation Tiguan later this year, they are teasing us with some exciting details about the upcoming model.
The new Tiguan will be built on Volkswagen's modular transverse matrix platform, known as MQB evo. This versatile platform accommodates various drivetrain options, including TDI, TSI, eTSI, and eHybrid.
While the mild hybrid (eTSI) variant is confirmed to arrive in Singapore in the first quarter of next year, there's still speculation about the availability of the more traditional TSI variant with its unassisted turbocharged engine.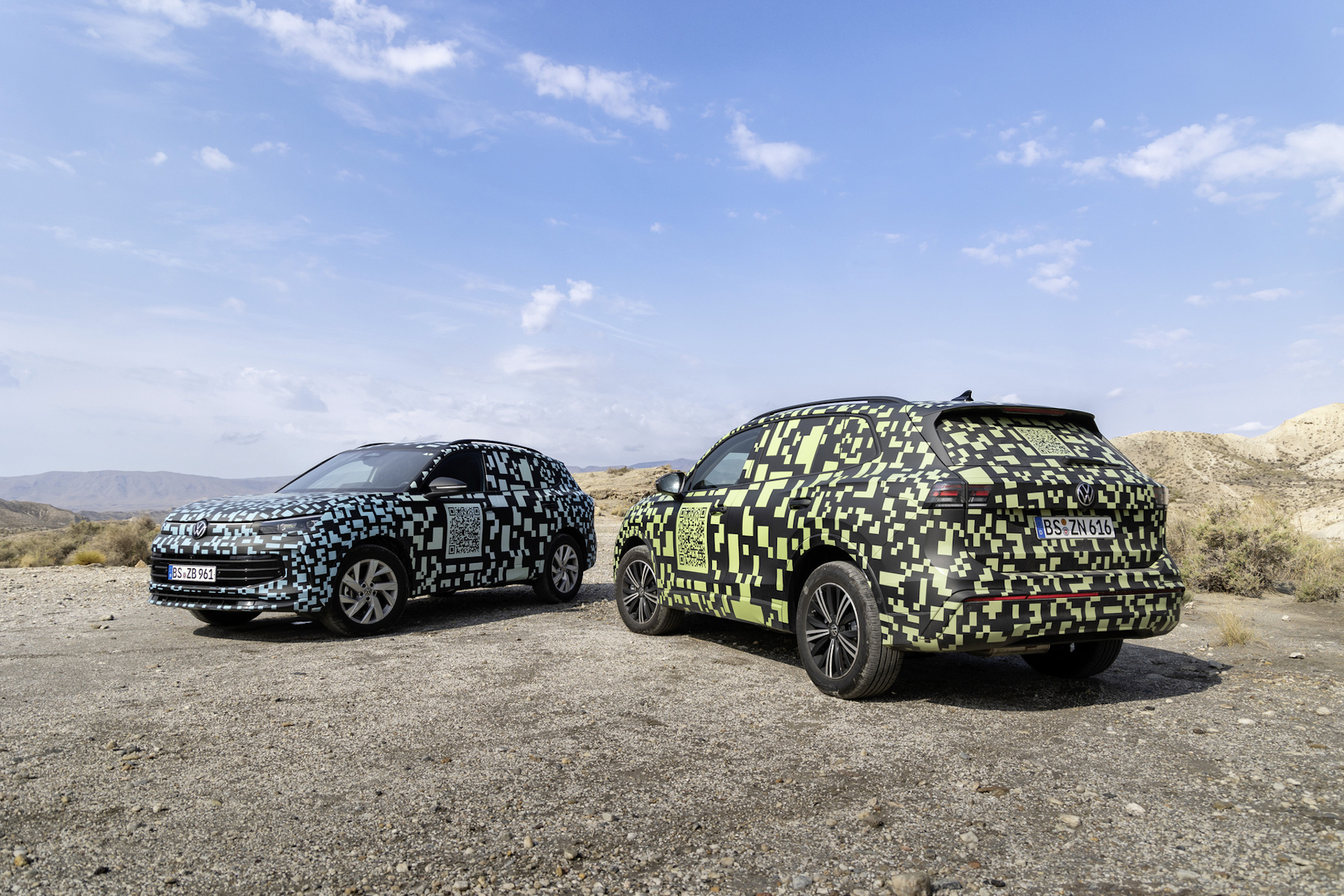 While TDI models will likely dominate sales in parts of Europe, we're crossing our fingers for a plug-in hybrid Tiguan to make its way to our shores.
Plug-in hybrids are starting to gain traction in our market, and it's up to Volkswagen to gauge public sentiment and potentially take a gamble, considering the speculations and potential tax implications.
Although a comprehensive evaluation will have to wait until the end-of-year reveal, initial teasers hint at an exciting product. The new Tiguan boasts a fresh cockpit design and an upgraded infotainment system. And rejoice! The press picture of the cabin reveals a steering wheel with real buttons—a delightful departure from the touch-sensitive trend. Expect a generous 15-inch central display and a mini screen on the rotary dial for controlling drive modes, radio volume, or even ambient lighting colours.
Some VW models in certain markets have been equipped with an Aisin torque converter gearbox alongside DSG variants. However, the new Tiguan will exclusively offer a DSG transmission, with a gear shifter similar to that found in VW's electric ID. models.
The local specifications of the Tiguan are yet to be confirmed, including whether the optional DCC Pro with two-valve shock absorbers will be available. However, one thing that's certain is the inclusion of a new vehicle dynamics manager.
This advanced system, part of Volkswagen's MQB technology, has already proven its worth in the current Golf GTI. It controls the electronic differential locks (XDS) and the lateral dynamics components of the adjustable shock absorbers in the DCC Pro system.
---
Read more automotive news at AutoApp, or check out our latest videos on Ignition Labs TV!