The Toyota GR86 is less of a sports car and more of a love letter to car and driving enthusiasts.
---
The automotive industry as we know it is now at an impasse. Gone are the days when screaming internal combustion engines were commonplace, now being silenced, literally, by the soulless whirrs of new-fangled electric technology.
Electric cars can be extremely quick and efficient, but you just cannot replicate the mechanical symphony of a fuel-burning engine. The vibrations, the aural pleasure, these are elements that define generations of petrolheads. Eliminating it, to me, is downright sacrilegious.
But, like many things in nature, the art of survival finds a way to break through the monotony. And this is exactly what Toyota has done. In the face of an electric revolution, they created a true gem of a car, one that excites one's subconscious and provides a scintillating, visceral sensation. 
And it's called the GR86.
The quintessential essence of what a sports car should be
The Toyota GR86 is now in its second generation, with its ancestor being the famed GT86. With this generational gap, it now sports a fresh new design with refined mechanical upgrades.
The GT86 was known to have an asthmatic and weak engine, with lacklustre acceleration hindering its full potential in the corners. Toyota knows this, and used this feedback to develop the GR86 from the ground up to be a sporty two-door rear-wheel drive monster; a driver's car that puts driving fun as the top priority.
A new Subaru-derived 2.4-litre naturally aspirated (NA) flat-four boxer heart (Dubbed the FA24) now sits pretty in the engine bay, punching out a peak output of 228bhp at 7,000rpm, with 250Nm of torque available at just 3,700rpm. At full chat, it can rock the century sprint in just 6.3 seconds, and go on to reach a top speed of 226km/h.
Unlike its predecessor, the new engine's key benefit is that it provides robust swells of torque, resulting in a lot more bite when you need it most. The infamous torque dip is now a thing of the past, and the boxer engine now pulls with added urgency. Would a turbocharged engine that many were predicting make more sense? Arguably. But one thing's for sure, the NA engine works like an absolute charm in the GR86. No lag, no worries.
Accompanying the built-in pace is a suitably raw yet pleasant engine note, with a bit of timbre piped through the speakers for additional theatre. The 6-speed manual gearbox slots into gear nicely, requiring just enough force to be engaging for the driver.
The main reason why the GT86 was so popular was that it was lauded as a true enthusiast car. Translated, this means that the car's best angle is sideways through any corner you fancy. It was extremely tail-happy, and instead of relying on a powerful engine to spice things up, these cars were fun to drive mainly due to their low weight and incredible agility.
Weighing in at only 1,276kg, the GR86 not only maintains this sideways ethos but can also grip the twisties like a true champ. It isn't as gratuitously pointy or brake adjustable as the original GT86, but the car is composed throughout, and its nose is constantly nailed to the tarmac, with the super-direct steering a paean to precision and exactitude.
Transitioning to oversteer is now more progressive and rewarding, and the GR86 doesn't throw you for a loop in the corners unexpectedly. Excessive body roll is noticeably absent, with predictable responses letting you have fun while staying in control.
In fact, the GR86 is a clear illustration of well-engineered rear-wheel drive sports cars, where all you need is just a little more throttle to induce greater turn-in angles, allowing you to power on through without losing traction.
The car's Track setting has clever electronic intervention that provides a safety net for those who are new to this sort of driving. But, should you put someone experienced behind the wheel, the beautifully balanced chassis becomes endlessly exploitable on the roads. Plus, with a limited-slip differential (LSD) as standard, you might need to hit up your local tyre dealer more frequently in the future.
You don't even need to drive aggressively in order to savour the incredibly precise steering of the GR86. Lane changes are a breeze in this thing, and turning manoeuvres are done with quick and quiet efficiency.
I adore driving the GR86. The rather crude and binary nature of the GT86 has been finessed to the point where it almost has no flaws. The GR86 just feels planted, potent, pliant and pure of purpose.
You look great, even when you're sideways
The GR line-up has produced some great-looking cars in recent history, and the GR86 joins that pedestal with pride. Even though it is built upon the same basis as the GT86, it dons new looks front to back, with some nip and tuck done by the designers to morph the design perfectly onto a tight and narrow body.
Although, it does lose some of the aggressiveness its predecessor enjoyed, with the front headlights giving the car an almost wide-eyed look. Much like a Koi. An attack one.
The more bulbous look, presumably to fit in line more with the GR Supra, may not be everyone's cup of tea. But hey, there are tons of aftermarket tuners that will sort you out with whatever flamboyant look you desire.
It isn't shouty, but the large grille and functional aero vents on the sides, alongside the big exhaust and prominent GR badging are enough to convince anyone this car means business.
The subtle design also cloaks the car to a degree, being able to stealthily disappear into traffic just as quickly as it was spotted.
It's simple, but it's damn well effective.
A little bare, but it's got all you need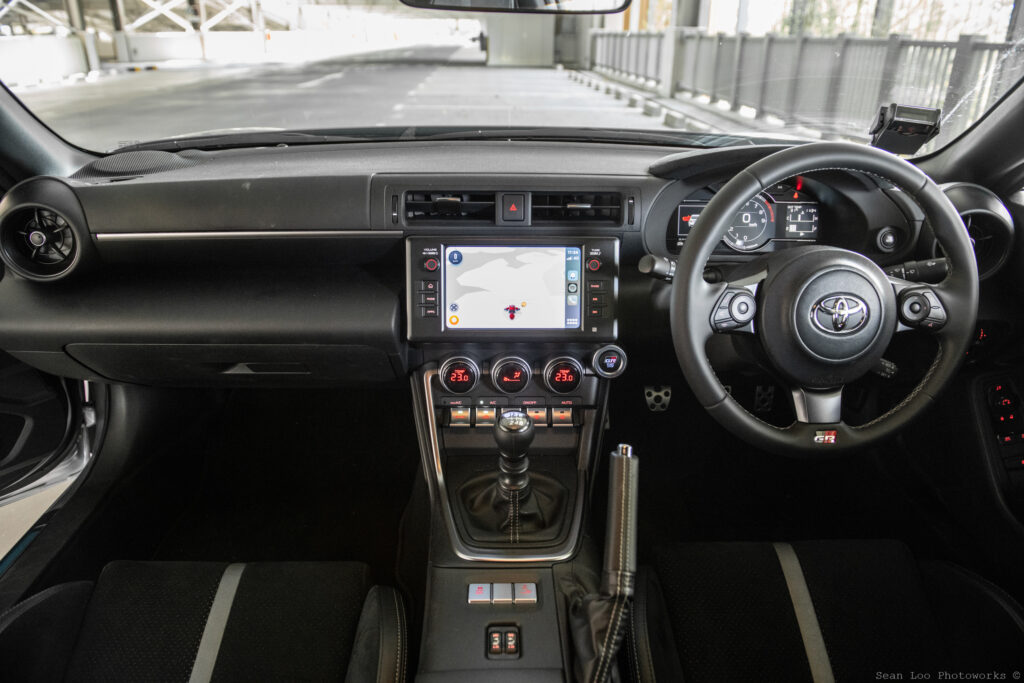 The cabin of the GR86 is a stark contrast to the fanfare you get on the outside, but get into position and everything starts to make sense. Up in the pilot's seat, all of the controls you could possibly require fall into place naturally.
There aren't any electric controls for the seats, presumably to both save weight and make ingress and egress easier for rear occupants (yes, there are seats back there), but they offer good bolster support and have loads of adjustment range. Plus, the steering column also offers tilt and telescopic adjustments, so anyone will be able to find the perfect position to be in.
Hard plastics dominate every square inch of the cabin, and that could be tacky to some, but remember – the GR86's primary appeal lies in the drive, so you wouldn't be paying much attention to the cabin anyways. Any weight saved equates to more fun, right?
For all of your driving needs, a myriad of screens forms the car's instrument cluster. The left one in particular is able to toggle between different modes such as G-force readings, oil and water temperatures, or even your power and torque curve. If you don't know what these are, maybe this car isn't the sort of car for you.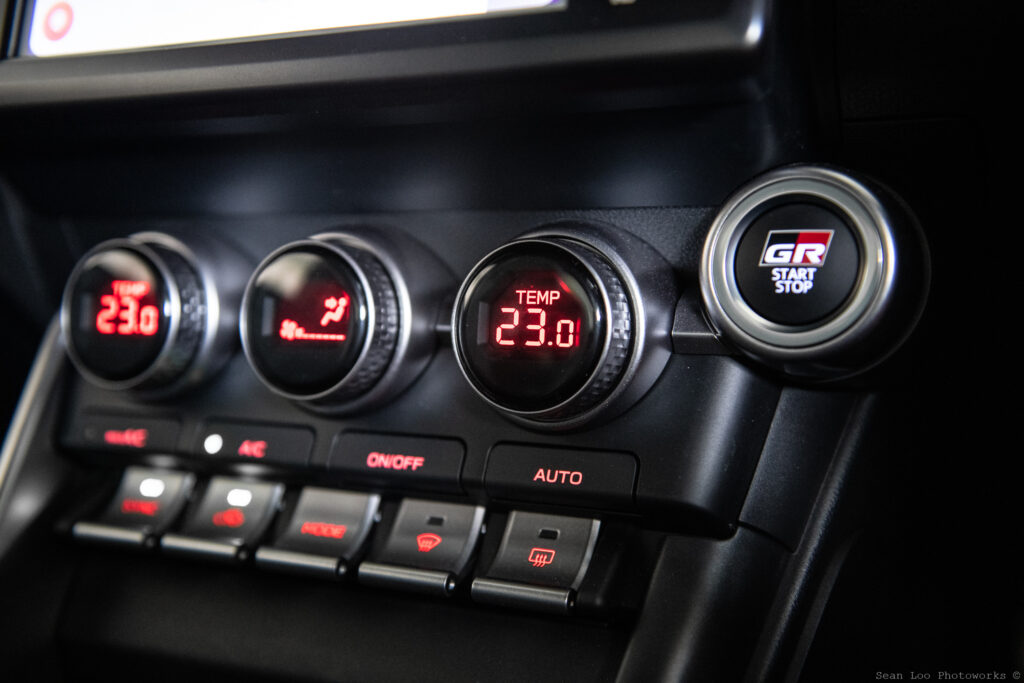 For those who wish to belt out tunes whilst sideways and happy (looking at you Eurobeat fans), an 8.0-inch centre infotainment display provides smartphone connectivity and other general settings. It even supports Apple CarPlay and Android Auto, and features physical knobs and buttons for frustration-free access while on the move.
In fact, the GR86's HVAC controls and displays are also physical and have been modernised to look sleeker. Good move Toyota.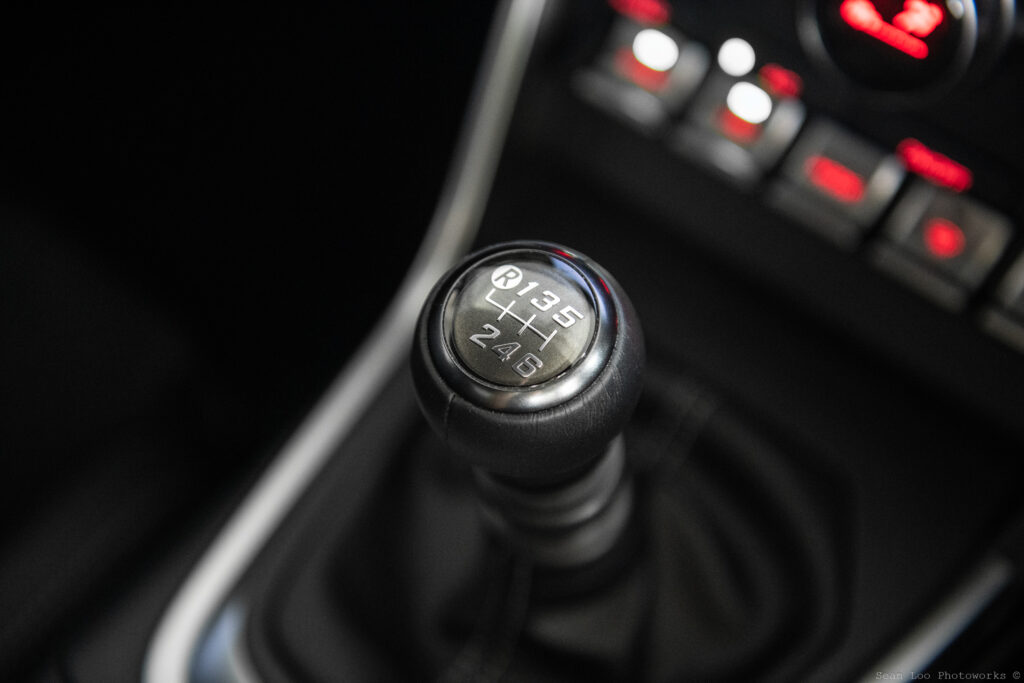 Your left hand will be spending a lot of time on the centre console, thanks to the close-ratio six-speed gearbox and shifter knob. The shifter feels excellent in the hands, and gear changes are, as aforementioned, both extremely satisfying and seamless.
Although, one not-so-seamless aspect of the cabin is charging. There is a distinct lack of cubby space and charging ports, and everything is located within the centre glove box itself. You cannot close the lid properly once a cable is plugged in, and your devices do get warm due to the transmission and driveshaft running underneath.
Your best bet is keeping them stowed in the passenger glove box, so at least you know where to find them once you've done hooning.
While you do get some boot space, it is just enough for the weekly grocery run. You could pop the spare tyre out for a little more cargo wiggle room, but the weird dimensions and narrow aperture mean you cannot really transport long or bulky items.
Still, would these steer you away from what is otherwise a brilliant car? Of course not.
G.O.A.T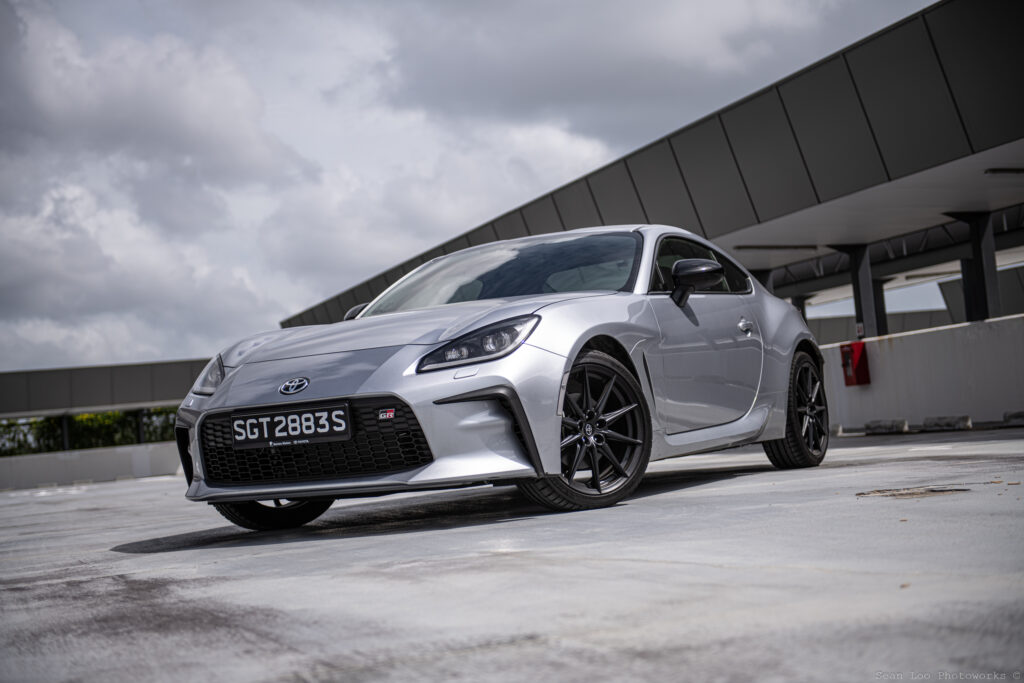 The GR86 is one fantastic piece of engineering. Feeling like an antidote to other overpowered, overweight, overcomplicated "so-called" sports cars, it's like a sanitised pocket rocket that puts a smile on your face each time you get behind the wheel. Other manufacturers should take notes from Toyota's Sir Skid-a-lot playbook.
However, its almost $270,000 price tag (thank you, astronomical COE prices) does put it in an awkward no man's land price territory, where you pay so much for not much practicality.
But, brush these worries aside, and you have a car that will make you turn back and stare at it each time you lock the doors. Toyota has certainly knocked this one way out of the ballpark.
It's almost sadistic that such an attainable hero is going to be one of the last breeds of internal combustion greats, but if you're getting one – wherever you live – you're buying a car that'll become a classic in its own lifetime.
It's almost like a time capsule, transporting one back to the golden age of Japanese sports cars. Where performance and fun were all that mattered, and the worries of sustainability and fuel were non-existent. The GR86 reminds you to take it easy and to let the good times roll.
From the bottom of my heart, thank you Toyota. Here's one dedicated to you, for keeping the essence of a truly great sports car alive.
Technical Specifications
Toyota GR86
Engine: 2,387cc in-line 4, 16-valve DOHC
Power: 225bhp
Torque: 250Nm
Gearbox: 6-Speed Manual
0-100km/h: 6.3 seconds
Top Speed: 226km/h
Fuel Economy: Do you honestly care
Price: S$138,888 without COE (accurate at the time of this article)
Contact: Toyota Singapore
Photo Credits: Sean Loo (@auto.driven)
---
Read more automotive news at AutoApp, or check out our latest videos on Ignition Labs TV!