Looks like Toyota has been bZ with bringing forth more BEVs.
---
In one of our Singapore Motorshow 2023 coverage articles earlier this year, we wrote about a Toyota bZ model, the bZ4X, that will not be for sale in Singapore but only made available as part of a car-sharing scheme. bZ (Beyond-Zero) in Toyota-speak refers to their battery electric vehicle (BEV) range, and now there are two new concept cars, unveiled at the 2023 Auto Shanghai, which will likely become a reality in a similar fashion to the bZ4X.
First up in Toyota bZ-land is the Sport Crossover Concept. Based on "'Reboot,' which incorporates the idea of a change of pace" when one gets in and starts to drive, clearly it's aimed at the younger Gen-Z crowd with its sharp and sleek lines.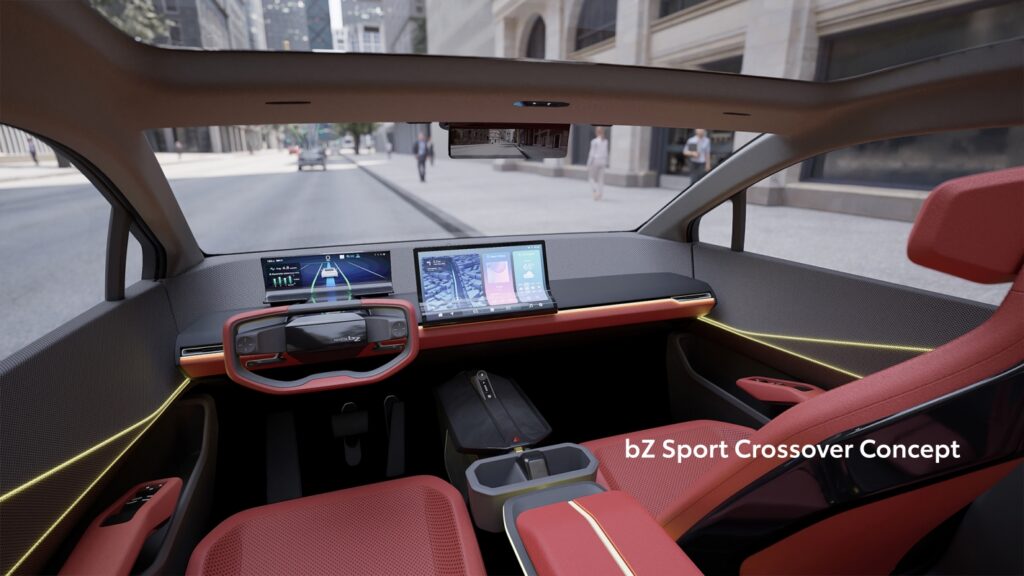 Gen-Z'ers definitely don't like things getting staid and stale, so Toyota has engineered the functions of this bZ concept to nicely nestle its occupants. Furthermore, the functions have also been engineered to evolve over time after purchase, such as driver assistance and automatic parking, "so that owners can continuously enjoy a most up-to-date car with all five senses."
We think it looks cool, never mind that we're not Gen-Z.
For the more family-oriented prospective BEV buyer, the bZ FlexSpace Concept comes to the fore with its focus on utility and usability.
"Cozy Home" is the theme here, and Toyota's goal is that of a large cabin space that "families can use safely, comfortably, and freely with peace of mind." We imagine that this means gizmos to keep the young'uns occupied for longer road trips as well as driving aids that will make the journey that much more enjoyable.
We're not too sure about the shrubbery on the dashboard though – cue horrifying scenes of wilting and rotting that would make a Greenpeace activist weep copiously. However, if it's a holographic projection, we say bring it on! Hopefully the instrument cluster and infotainment screens can be holographic projections too *wink wink nudge nudge Scotty beam me up*
China will be the first to get the new Toyota bZ models because these BEVs are being jointly developed by Toyota and BYD for the Sport Crossover Concept, and Toyota and Guangzhou Automobile Group (GAC) for the FlexSpace Concept. These two models are slated to be launched in China in 2024. Other markets will probably get them sometime thereafter. Toyota aims to launch 10 bZ models in China by 2026.
---
Read more automotive news at AutoApp, or check out our latest videos on Ignition Labs TV!