Looking for some of the best car toys to keep your little ones occupied? Read on to find out our top picks!
---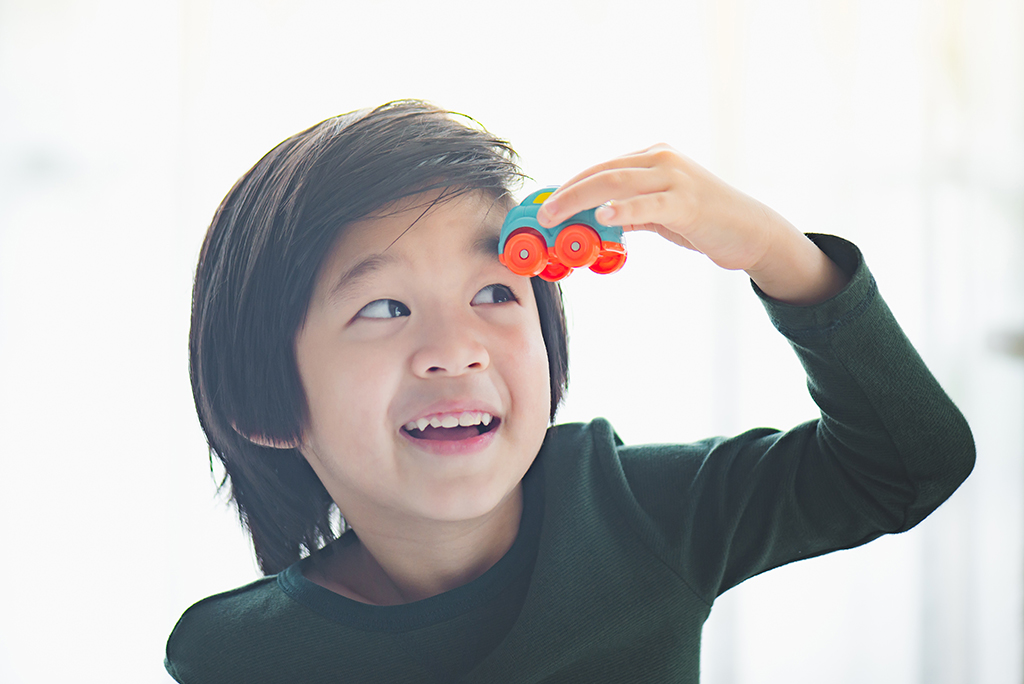 So you're toy shopping and you remind your little one of the Golden Rule: "just pick one". After some gruelling minutes of debating, negotiating and reverse psychology, a winner emerges. Your child returns the miniature ukulele, loses interest in the deluxe cooking set and even rejects the plastic stethoscope that beeps sadly as you place it back on the shelf. In his hands instead, a shiny new toy car. But before you start filling up your shopping list for his next birthday with the best car toys that you can find, here's something to think about.
Though it may look like you have a budding automotive enthusiast on your hands, it's also likely that your child just has a penchant for things that move – whether it's cars, trains, or even paper planes. You see, while some children are more attracted to melodic, noise-making toys or even mouldables (Hello Play-Doh!), there are many who are fascinated by objects in motion. If this describes your child to the tee, then before you start stocking up on the all-too-familiar Hot Wheels models, you might want to check out these unique car toys for children that are sure to keep them occupied and happy – especially during this Circuit Breaker period. Best of all, most of them are readily available in Singapore and can be easily ordered online!
Berg MOOV Rideable Wooden Construction Kit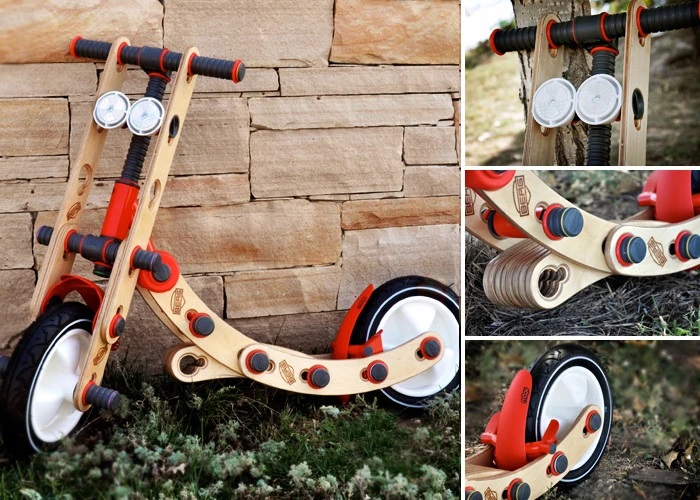 Remember how hard you had to work before you could afford your first car? Well, if you're hoping to impart similar values to your little ones, then look no further. These sturdy, award-winning Dutch construction kits allow your child to build a bike, go-cart, crane, scooter, and then ride them after! Not only does it boost creativity and encourage them to be active, it also nurtures a better understanding of different parts and how they contribute to a whole.
Ideal for:
Children (and parents!) who love tinkering. Kids aged 5-12.
Get it from:
Imagine Childhood and selected toy stores.
The Candylab car range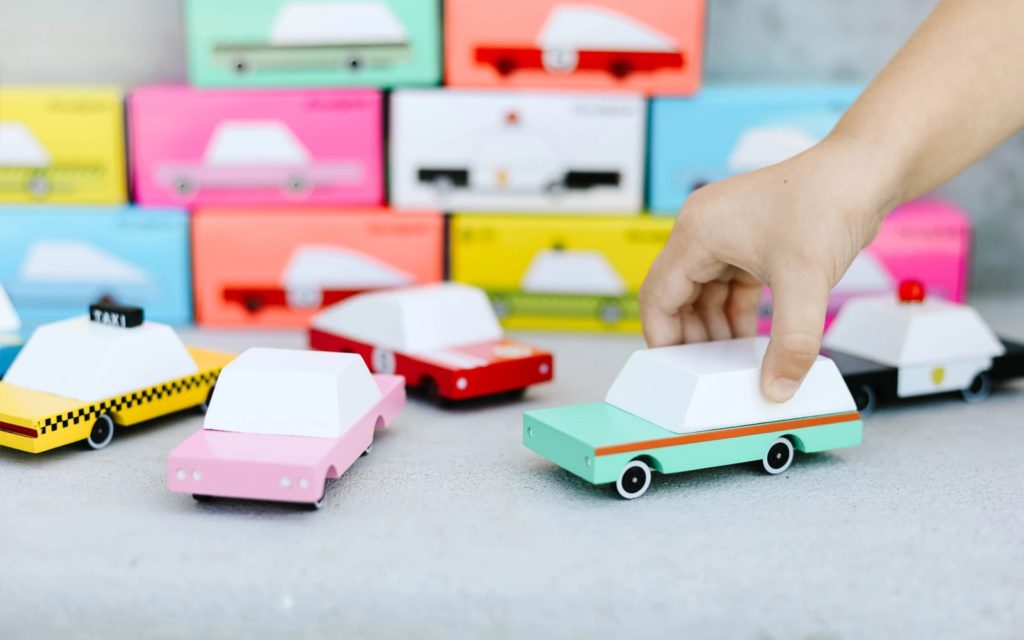 In the age of Virtual Reality gaming, Nintendo Switch-ing and Xbox-ing, ask most kids or teens if they'd like a wooden car and their next question will probably be, "What can it do?" And when you respond with a confident "Nothing!", you'll probably be met with exasperated sighs or eye-rolls (depending on age).
But wait, what if we told you we'd found something that may change their minds?
Introducing the Candylab car range – probably the hippest and funkiest wooden car toys you'll see today. As it says on their website, determined to stop everyone from "slowly drowning in forgettable toys that break and disassemble", the talented folks at Candylab got to work on these durable and elegant creations inspired by classic American cars. While their functions are simple, they give kids the chance to create their own stories and will look just at home on your coffee table as they will in the hands of your little one.
Ideal for:
Little ones in need of more durable toys. Parents looking to encourage a hipster aesthetic. Kids aged 3 and above.
Get it from:
Playhao and selected toy stores.
Chillafish Trackie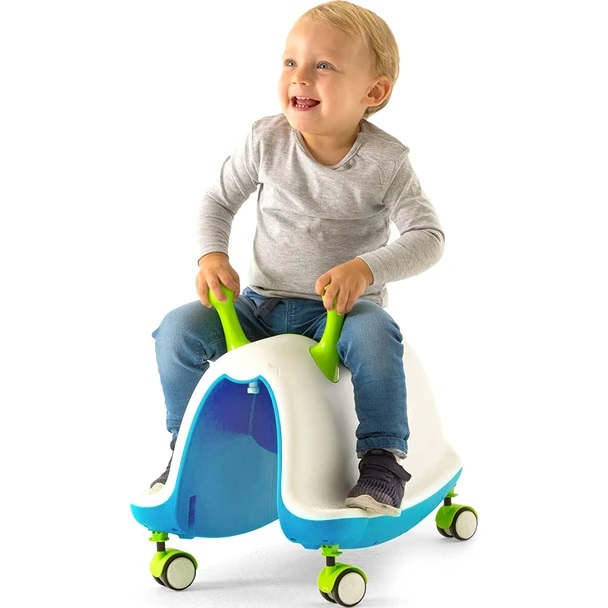 When it comes to rideables, you can get just about any make and model of car for your little one these days. From a miniature Mini Cooper S, to cute lil' Maseratis complete with working doors, the choices are endless. Despite being super fun and pretty realistic, rideables come with one main problem – you've either got to have enough space for your little one to ride them around indoors, or enough time to take them outside to play.
That's where the Chillafish Trackie comes in. What it lacks in fancy design aesthetics, it more than makes up for in practicality. Apart from its primary push & ride function, it also allows your little ones to stand and walk it, or connect up with another Trackie to play train. This makes it a great rideable for children to develop their gross motor skills at their own pace. But best of all, it's also easily converted into a rocker. So the next time your little one insists on riding the Trackie but you simply don't have the time to take them outside, simply slip the wheels in and let them rock it out. You can thank us later.
Ideal for:
Busy parents with very active kids. Multiple Trackies great for children with siblings. Kids aged 1-5 years.
Get it from:
Toytag, Pupsik Studio and other toy stores.
ANKI Overdrive Battle Racing System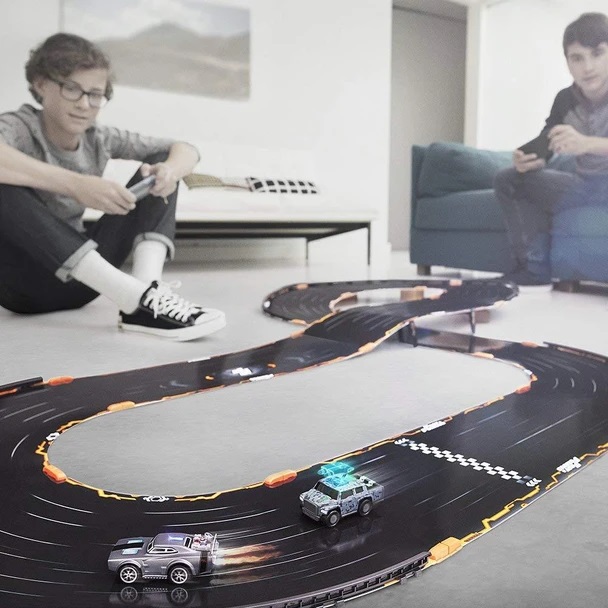 Cars? Cool. Robots? Cool. Put them together and what do you get?
Sorry, we'll get back to you later – we're too busy battling our ANKI Overdrive cars. If you've not heard of them yet, get ready – because some might say they're the best car toys, ever. These little race cars are also self-aware robots (thanks to high-tech artificial intelligence) that you can 'train' the more you play them. They come with physical race tracks you can customise and assemble, and 2 cars as a starter which you control via the ANKI Overdrive app. Simple enough, but it's not all about just racing to the finish line with these cars. You can even customise weapons on the app (did someone say plasma cannon?) against your opponent that will affect him on the physical track. Plus, they're designed for kids 6 years and above so they're fairly easy to learn too!
Ideal for:
Parents looking for toys that combine technology with physical play. Kids aged 6 and above.
Get it from:
Grab the Fast & Furious edition at Toytag or other editions at the official Anki website.
Sphero Mini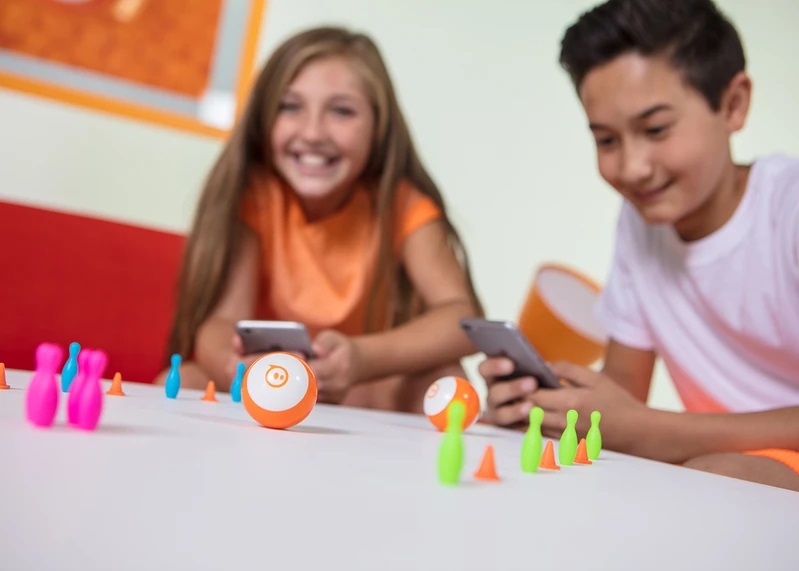 Ever wished you could control your car with your face? Yeah, neither have we. But still, imagine if you could! Not quite a car toy, but you can drive this colourful tiny ball with your facial expressions – just imagine all the fun photo opportunities with your little ones! The Sphero Mini is controlled via its app through modes including face detection, joystick, tilt or slingshot. And if you ever wanted to get your kids interested in some basic coding, the Sphero Edu app allows them to program the Sphero Mini bot using JavaScript. Plus, you can also use the ball itself as a controller in the various mini games that come with the app. Who ever thought one little ball could do so much!
Ideal for:
Children interested in basic robotics and coding. Kids aged 8 and above.
Get it from:
Apple Store, Toytag and other electronics retailers.
PlanToys Road & Rail Set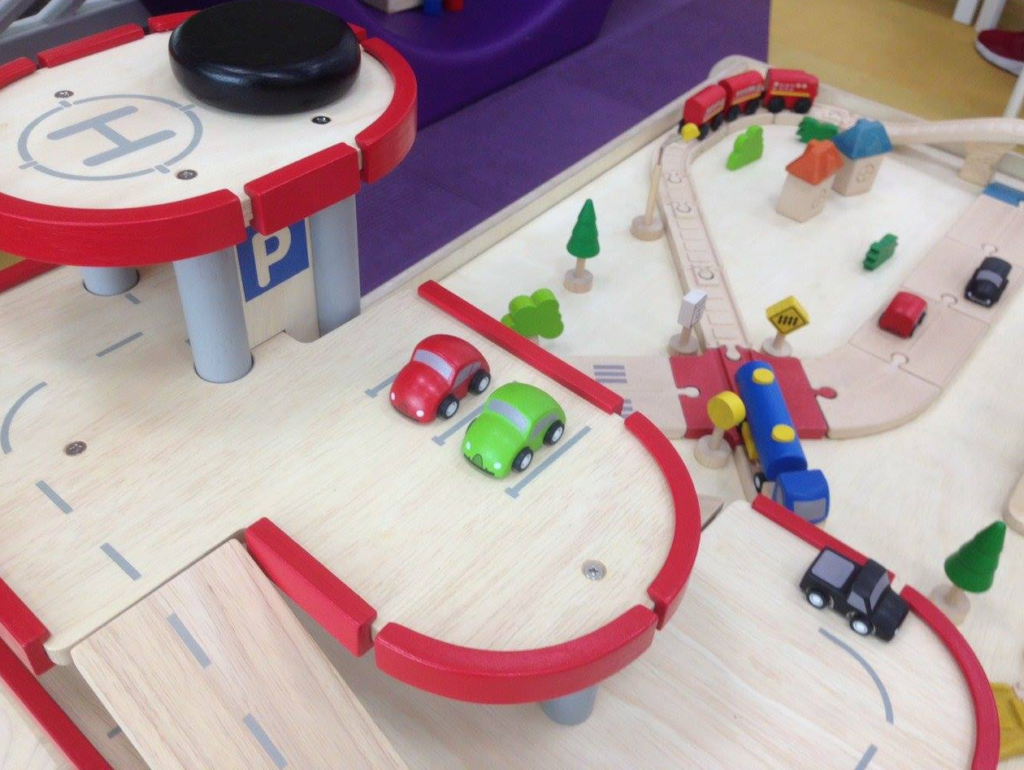 Now here's something for parents looking to encourage a little eco-friendliness in their tots through pretend play. PlanToys' line of wooden toys are made from reclaimed rubber woods and are specially designed to enhance development in children by encouraging freedom of play and a closeness to nature. They may seem a little 'no frills' at first, but these road vehicles and trains are actually part of a much bigger PlanWorld… world. They've got everything from car toys, pet stores, trees to line your roads, farms to even multi-storey carparks complete with a helipad. So your tykes can get creative and keep adding on to their little cities as they go along. And with enough accessories and add-ons to last a lifetime, you'll have a much easier time deciding what to get them for their birthday or Christmas!
Ideal for:
Budding town planners. Eco-conscious families. Kids aged 3 and above.
Get it from:
Cars and accessories available at The Better Toy Store, railway set available at Babipur. More accessories available at PlanToys.
LEGO® Speed Champions
Of course, we couldn't end off this list without mentioning one of the most iconic toys for kids and adults alike – Lego's! If your child loves watching the races with you (or loves watching you race while you're playing Need for Speed…), then you'll be glad to know that LEGO® does a kid-friendly racing themed range too! The LEGO® Speed Champions range puts your child in the driving seat of iconic (and pretty detailed!) race cars from McLaren, Porsche and Ferrari. Plus, there's even this realistic Ferrari Ultimate Garage that'll make for endless role-play options too!
Ideal for:
Junior petrolheads, and parents looking for the best car toys that can 'grow' with their kids. Kids aged 7 and above – depending on model.
Get it from:
Bricks World, My Toy Shop and selected toy stores.
---
Now that you're all geared up with some exciting toys for the kids (or yourself), check out these must-have car accessories for babies or learn some car cleaning tips!