It's absolutely possible for car servicing to be a seamless and hassle-free experience, and TYREPLUS, one of AutoApp's partner workshops, has all the tools to make it happen!
---
What does searching for car workshops have in common with swiping through profiles on dating sites? Apart from a few hits and plenty of misses, sometimes even the seemingly good ones can't be taken at face value. Thankfully, with TYREPLUS, all the good stuff you see is also what you get, which makes them a great workshop to have in AutoApp's growing network of partners.
True to its name, TYREPLUS sells a wide range of tyres from renown brands including Michelin. Plus, they offer car maintenance and repair services too. We spoke with Adrian Tay from the business development team to learn more about the brand.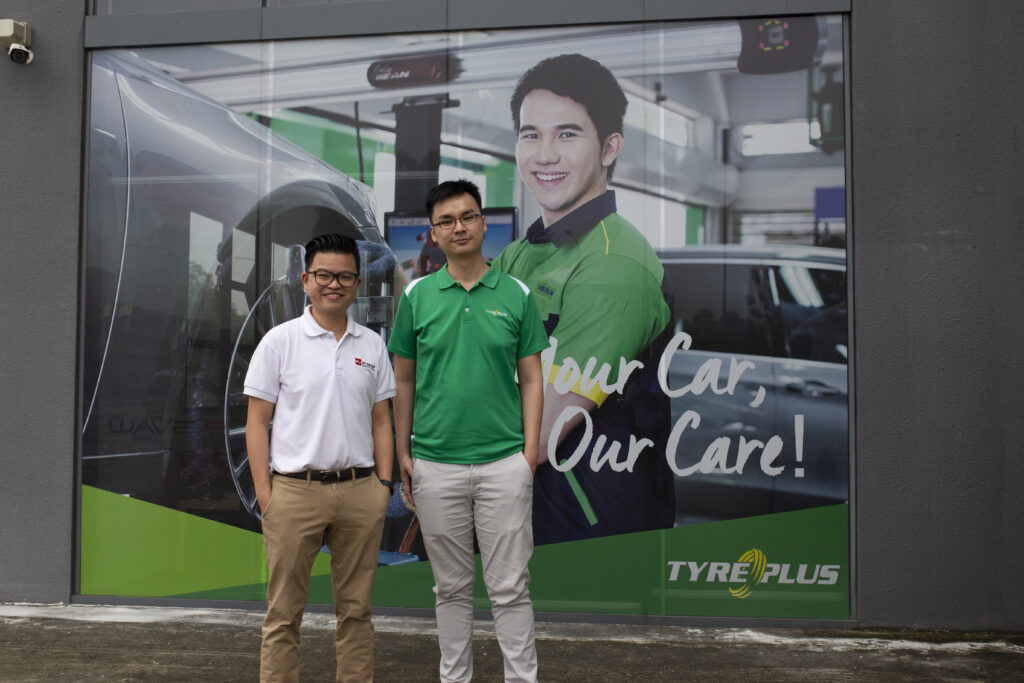 "We carry multiple brands of products to offer customers the more options to choose from," he shares regarding the main consumables he offers, namely, tyres, engine oil, and batteries. The brand also boasts a highly trained team who are experienced at handling various vehicle models, making them well positioned to be a one-stop shop for everything a car could need. Well, almost everything. 
Adrian tells us that taking the TYREPLUS experience to the next level required one key offering — a vehicle collection and delivery service that brings convenience to customers.
"We had been thinking of how to add a pick-up service to enhance our service level, but for a long time we were stuck due to the operations and costs," he says. The partnership with AutoApp fills that gap. Among other things, Adrian could appreciate the common goals the two businesses share — customer centricity and transparency.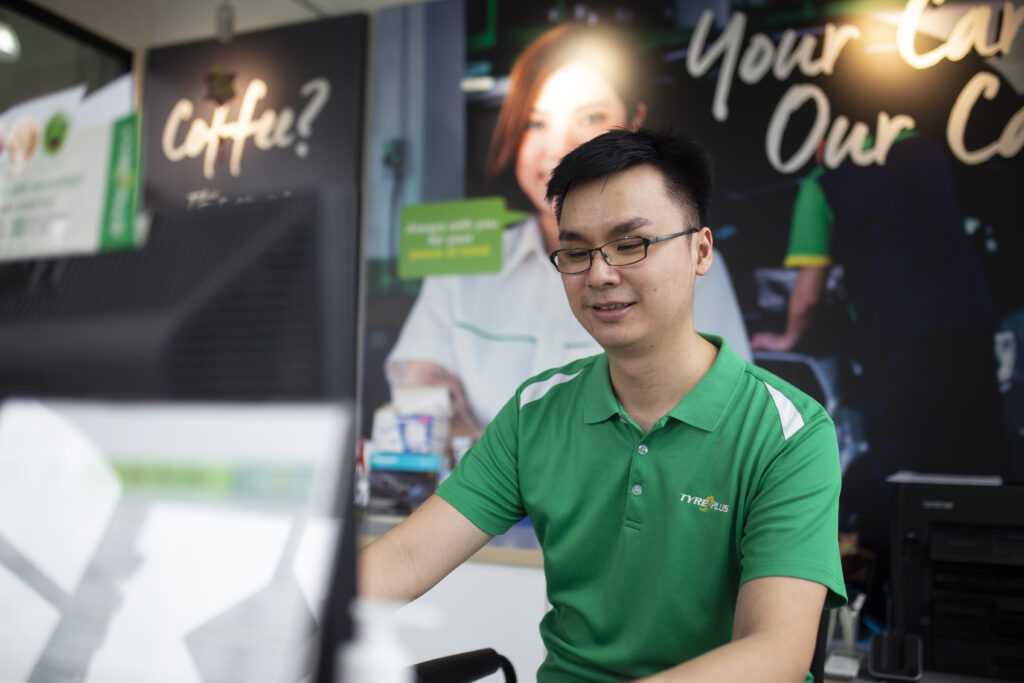 "AutoApp puts the customer first to ensure a good experience, and has an experienced team to manage customer queries, which is not easy to find in a partner," he tells us. From AutoApp's perspective, the feeling's mutual, according to Operations Director Alvin Tan and Operations Manager Kenneth Yeo.
"Being a subject matter expert and industry leader in tyre solutions, onboarding TYREPLUS into AutoApp's ecosystem was a very easy decision as we've had many customers enquiring about tyre care," Alvin says.
Kenneth adds, "Both AutoApp and TYREPLUS believe in standing behind our work, and not only offer similar service guarantees, but also good value and great quality."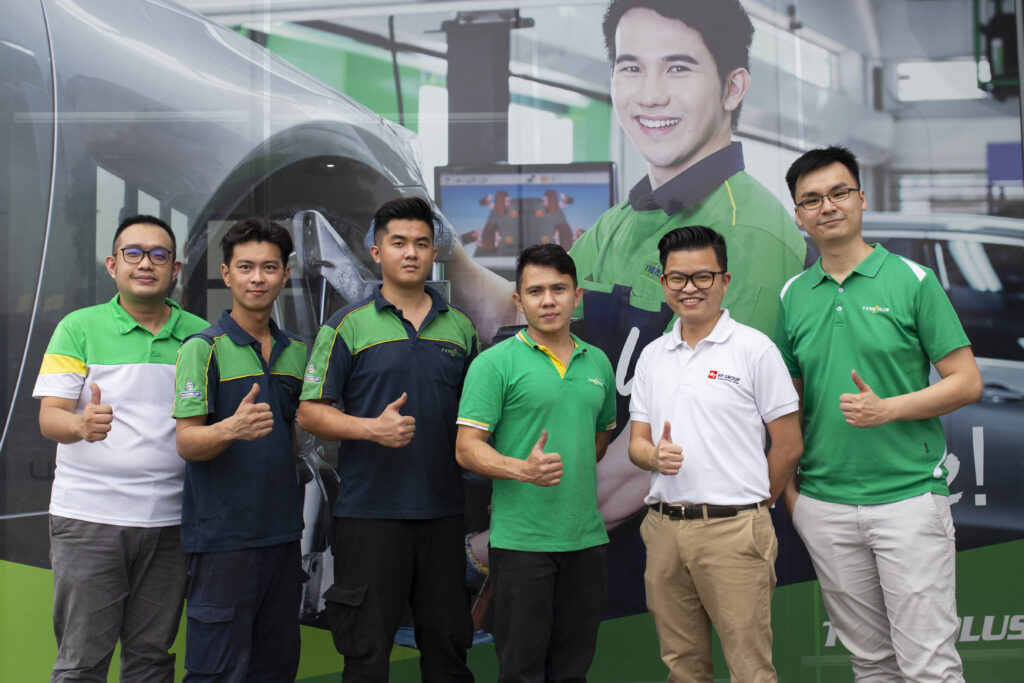 Truly, what makes operations between the two businesses seamless is the quick response and coordination between TYREPLUS's various workshops island-wide and AutoApp's service team. Service Ambassador Rakesh Rakhshan shares that he's built a great rapport with the TYREPLUS team, and commends how they are willing to go an extra mile for customers' cars.
With this seemingly perfect partnership, you might think, what more is there to do? Plenty, of course.
Adrian hopes that future updates to the app will include an enhanced communication module that supports photo or video attachments, which will be helpful in explaining to customers which parts of their car are faulty and require repairs. Nonetheless, the experience couldn't have been better where TYREPLUS is concerned.
"It has been a pleasure working with the team from AutoApp," Adrian says. "The founders, Joel Tam, Alvin Tan and Sheldon Trollope are auto enthusiasts who have a clear vision of providing top-notch service and information to customers who are looking for affordable, value-for-money car maintenance and services."
Alvin and Kenneth too, have customers in mind as they anticipate the possibilities of future promotions tailored specifically for AutoApp's customers.
"We want to drive further with TYREPLUS in an effort to provide the seamless, unrivalled convenience that AutoApp is known for," Alvin says. "Their promptness, positive mindset and transparency are some of the qualities we really appreciate in any working relationship."
"The sky's the limit!" he adds with a laugh. Indeed it is, so keep your eyes peeled, folks! I for one, can't wait to see what else TYREPLUS and AutoApp have to offer together in future. 
---
Curious to know what our customers think? Read more about how AutoApp has helped one of our customers, Victor Chan!