Sleek looks tango with brute force, all wrapped up in one neat package.
---
More awareness from the general public, coupled with big pushes and mandates from worldwide governments and it is off to the races for automakers. It is now an all-arms race to see who can have the biggest slice of the electric vehicle (EV) pie. Volvo has also joined in the fracas, even going a step further to pledge that by 2030, its entire lineup would comprise only EVs.
The Swedish marque is famous for its stellar safety standards, thoughtful designs, and reliable twin-charged engines. Hence, you'd expect the Swedes to package an EV into something that is smart and sensible, much like their love for flat-packed furniture.
What the boffins came up with eventually is this – the all-new Volvo C40. And let me tell you, do not judge this book by its cover. Because this thing is an absolute riot.
Are you sure? It doesn't look all that imposing
You're right. Looking at it with its sterile design language, I wouldn't blame you for thinking it's something even your strict mother-in-law who is adamant about safety will approve and rate 5 stars. 
Volvo really comes into its own in the looks department. Where other manufacturers strive for curvaceous and future-focused designs, the designers at Volvo stuck to a design language that retains brand familiarity, but also making sure that at one glance you know this is a model aimed at the future.
There are hardly any blemishes on the car at all. Each and every surface looks and feels smooth, with your hand gliding past each panel effortlessly. This all cumulates at the rear, with a fastback-esque sloping roofline that abruptly stops when it fuses with the rear bumper.
Arguably the most bling piece of kit on board are the 20-inch rims, a stark contrast to the otherwise Macintosh-based sleekness of the car.
It is clinical, sterile even. But, the design just works. Subtle, yet striking.
Does this subtleness continue on the inside?
Like the other models in the current generation Volvo lineup, the C40's interior exudes functionality. Buttons and dials are only placed where they're needed, and the minimalist theme translates to an uncluttered space. 
However, the one thing I wish was present was physical HVAC controls. Look, I know we are moving to an era with new-fangled screens and high-tech gizmos, but digital HVAC controls are just way tackier to use, and counterintuitive to the whole "ease while driving" theme.
To set your aforementioned HVAC settings and to assess other infotainment options, a 9-inch vertical touchscreen sits front and centre. This Android-operated system is a breeze to use, even for Apple users.
Connectivity is a simple 'plug & play' affair, and you can even sign in to certain apps like the Play Store and Spotify, enabling you to use these apps without having to even connect a smartphone.
Volvo really went all out with the eco-friendly theme, and essentially made the entire cabin out of sustainable materials. What appears to be leather at first glance is actually a new synthetic material which is used throughout the cabin's upholstery.
It's touted as being water resistant too, something which I really like, especially if you have the tendency to have young kids spilling beverages.
The rest of the surfaces in the cabin are either finished in gloss black, brushed metal, or hard plastics. While plastics are a sign that the vehicle may be obtaining supplies from the cheaper bargain bin, in the C40 the plastics actually feel nice to the touch.
Plus, with a lesser tendency to get scuffed in the long run, longevity is a big selling point for the cabin. Other trinkets included in the cabin include a typography map outline of a notable Swedish national park etched onto the trim pieces and tiny Swedish flags hidden amongst the upholstery.
Nice to live in, but is it easy to live with?
On the road, the Volvo C40 is relatively easy to drive… as long you keep your right foot disciplined. However, thanks to the sloping roofline, rear visibility is substantially compromised, so more care is needed in blindspot areas.
It isn't as spacious as the XC40 Recharge due to the tapered rear end, but adults wouldn't find much of an issue getting into the back seats, and the rear is suitably comfortable for most long journeys.
A big selling point about the C40 is its 'idiot-proof' usability. There is no start/stop button, or special switch to make it go. You simply get into the driver's seat, which has weight sensors to detect any users, push the gear selector into Drive, and trundle away. Finish your journey, select Park, and hop out. The parking brake is applied automatically, and the car shuts off as soon as you open the door.
Seriously, it's that easy. Makes you wonder why we bother with start/stop buttons in the first place.
The Volvo C40 has a respectable 78kWh battery, and I never really felt range anxiety at all during my test drive. Even if I was hooning the car around and getting intoxicated with the acceleration (in a safe manner), the car always had enough range to get me where I needed to go. I never needed to plug it in too. 
Volvo did not exaggerate its efficiency ratings too. Officially, the car is touted to be able to do about 21 kWh/100 km. In practice, I managed to achieve an average of 18.7 kWh/100 km around town.
This alone may be a small trait, but it really gives you the confidence to own this EV as a daily driver. Below a certain battery percentage, some other EVs restrict power or the estimated range suddenly plummets, leaving you panicking for the nearest available charger. In the C40, I was sailing on through.
Let me tell you. This. thing. is. fast.
Designed as an EV from the ground up, the Volvo C40 shares the same architecture as the Polestar 2, albeit with a more practical body. 
The biggest surprise that catches people off guard is just how damn fast the Volvo C40 really is. With two beefy motors kicking into action, the C40 pounces with ferocity. Power is injected in mind-blowing droves, and your senses need a second or two to re-synchronise each time you floor the pedal.
Combined, the dual motors produce 300kw (402bhp) of power and a spine-tingling 660Nm of instant torque. You only need 4.7 seconds to rocket off to 100km/h, to the bewilderment of onlookers stopped at the same set of lights as you.
She handles corners with confidence too. Chuck it into a bend, and the C40 remains poised while your passengers scream and hang on for dear life. They should have known better when they glanced at the Pirelli P Zero shoes the car was wearing.
This is all good and fun. But, while the car has springs that are good for the ol' cornering, they are slightly lacklustre in ironing out undulations on the roads. They just aren't set up to be comfortable, and this hinders potential plans for a smooth and relaxing journey home.
A fusion combo I adore
The more we drive high-performance EVs, the more we become convinced that the greatest engineering hurdle is not battery technology or how fast the car can be, but rather figuring out how to inject soul into the car.
Of course, an EV will never give you the same sensation as an internal combustion (ICE) vehicle. But, driving an EV shouldn't become a chore at the same time.
The Volvo C40 is different. Yes, it isn't flamboyant, nor is it flashy. But, it does two things pretty well; it gets you to places safely, and insanely quickly at the same time. Plus, it does it all in a user-friendly package. If you were looking to switch to an EV, but are intimidated by the sheer amount of technology some cars pack, the C40 will be something right up your alley. Easy and intuitive, and as the old saying goes "even my grandmother knows how to use it".
This is the sort of car you can buy knowing that you can convince your significant other that the car is safe for the kids and is sensible for everyday use. But, as soon as you drop the kids off and are on your own, you get to savour all that performance to yourself, all wrapped up in a discreet package. Have your sensible cake, and eat it too.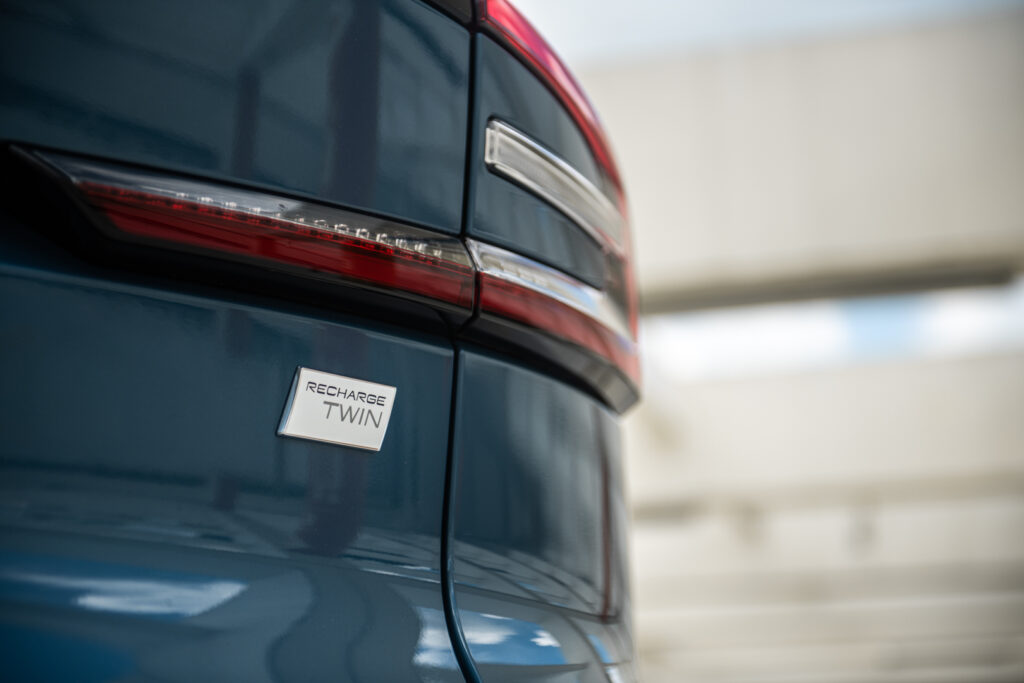 And no one has to know our little secret. 
---
Catch the latest automotive news right here on AutoApp!