Volvo's latest XC40 Recharge PHEV crossover provides a semi-EV experience, but works best if you have a private charging point.
---
Plug-in hybrid vehicles (PHEVs) are a less common, but steadily increasing, variant of hybrid vehicles. They behave similarly to hybrid electric vehicles (HEVs) like the Toyota Prius, except that their batteries can be recharged in two ways.
Drive it like a HEV, and the battery charges itself up with regenerative braking. This turns energy typically wasted during braking, into useful electric charge for the battery that can be used in future. Got access to an EV charging point? You'll also be able to juice the battery up for a bit of extra electric go.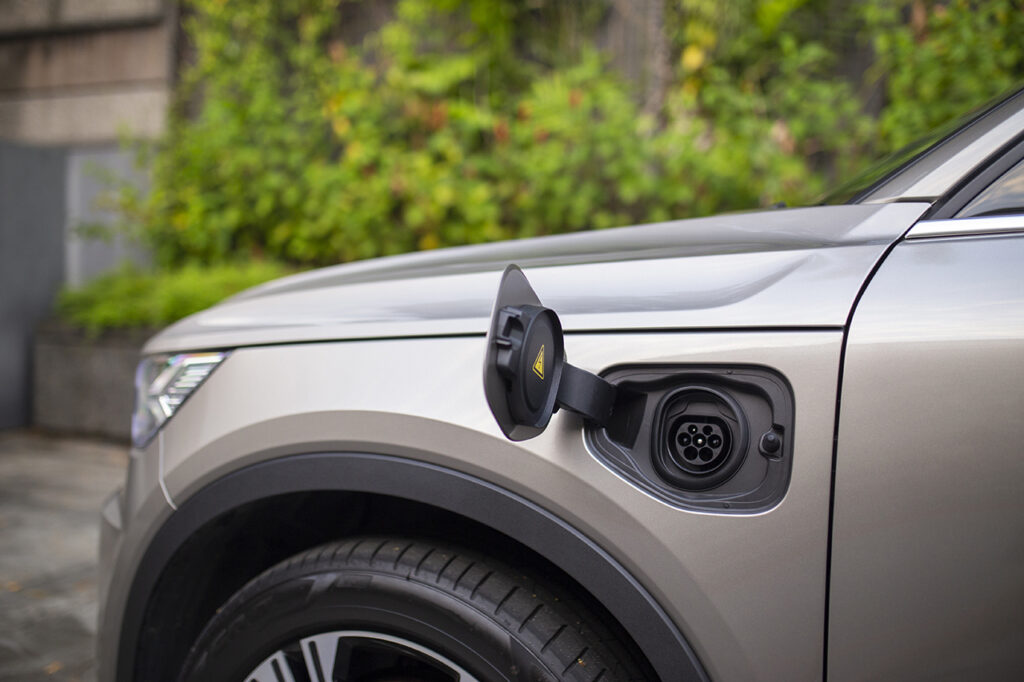 Plug Me In                                                                                             
Volvo's latest crossover, the XC40 Recharge, offers exactly such tech. Under the hood is a turbocharged 1.5-litre petrol engine with 177 bhp, supplemented by an 80 bhp electric motor. This grand total of 257 bhp goes through Volvo's first seven-speed dual-clutch transmission to the front wheels.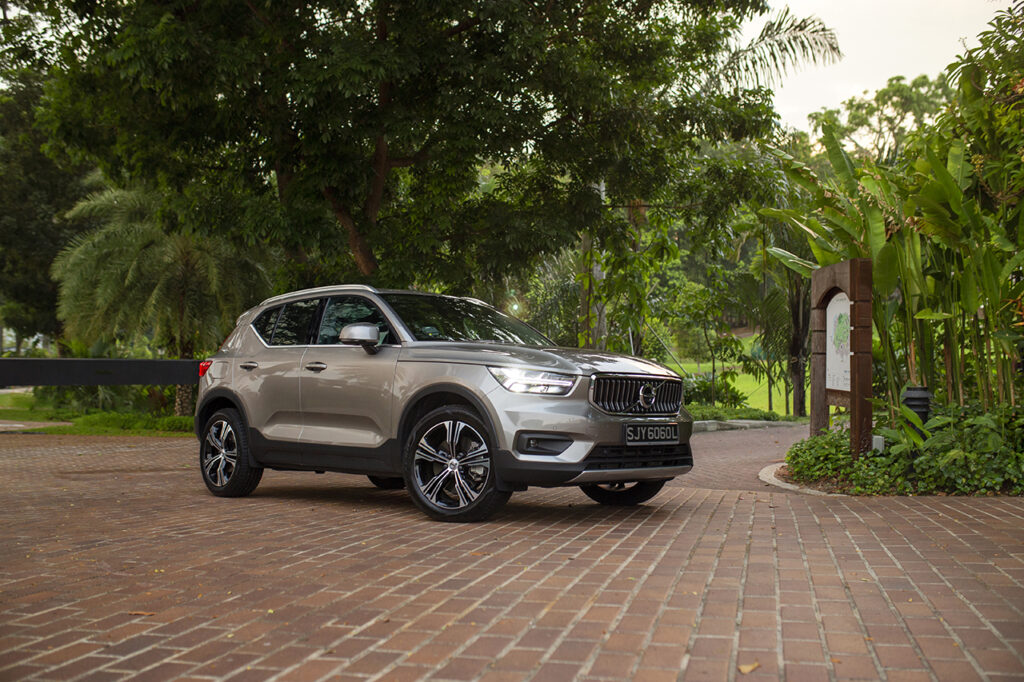 Keep the battery plugged in regularly, and the car will reward you with amazing efficiency. Volvo claims a 2.2L/100km (45.5km/l) figure for the XC40 Recharge, dependent on your commute. However, during our two-day test drive, we only managed a real-world economy figure of about 30.8km/l with the battery charged up. Once the battery got depleted though, economy plunged to 12.5km/l.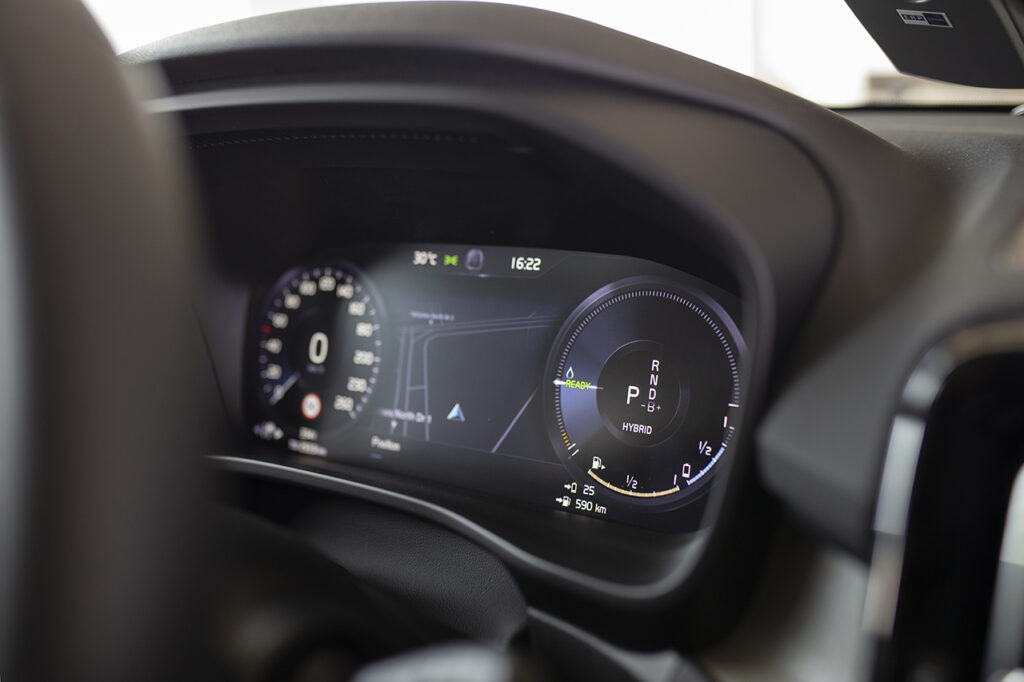 With the battery drained, we plugged it in at the IKEA Tampines EV charging point (because where else better to charge a Swedish car, amirite?), which rewards EV drivers with a complimentary hour-long charging session. This quick juice-up brought the charge level up to 45%, which was nice. What wasn't as nice though, is that it was back at 0% just 15km later…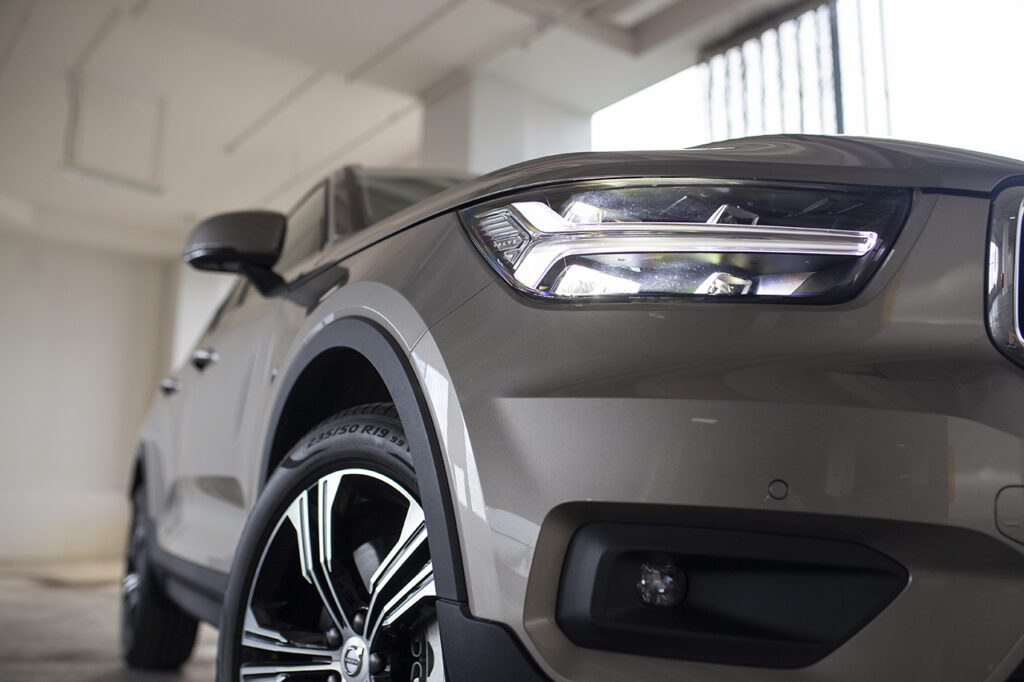 A Drive with Ohm-ph                      
Just a quick spin in the XC40 Recharge reveals an eager drivetrain that contradicts its stoic, handsome exterior design.
There're five drive modes to choose from – hybrid, individual, power, pure, and off-road – but it's best to leave it in 'hybrid' and let the car do its own thing. This allows it to seamlessly switch between electric and petrol propulsion, whichever the car deems more efficient at the time.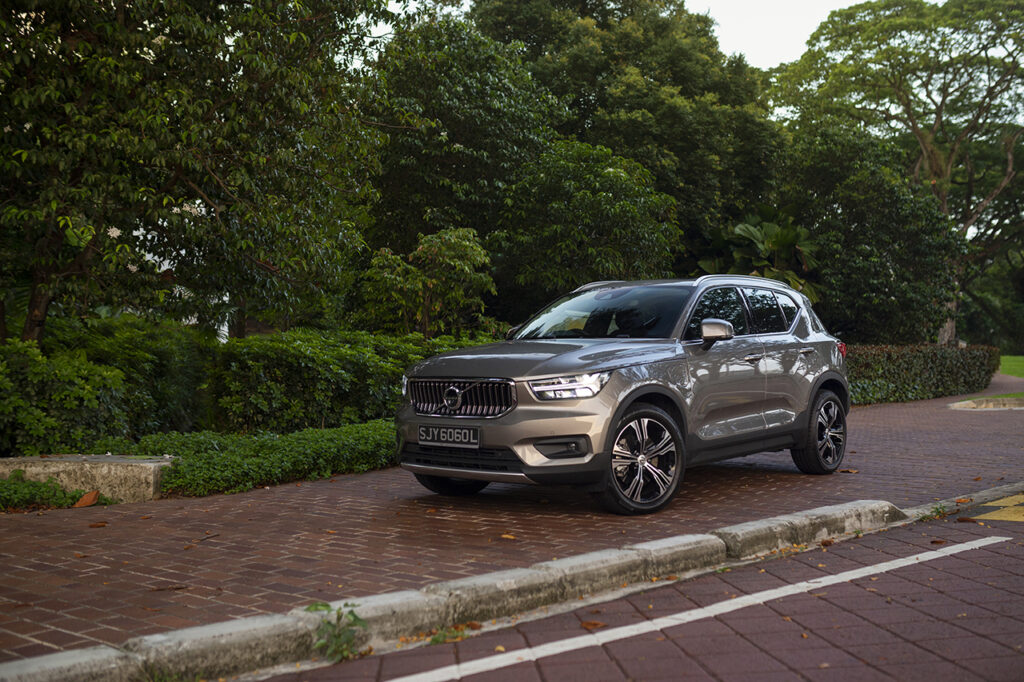 It's a great city car, with gobs of electric torque available at low revs before the engine takes over. This makes traffic light sprints and darting through traffic a cinch, certainly made better by its quick and accurate steering. Really wring the drivetrain out, and you'll get a nice brisk pace all the way to highway speeds. There's a pleasant three-cylinder thrum when the engine is worked hard, too.
Show it some twisties, and the XC40 Recharge doesn't roll quite as much as you'd expect a crossover to. This is despite a nearly 100kg weight penalty over the petrol T5, due to the hybrid drivetrain.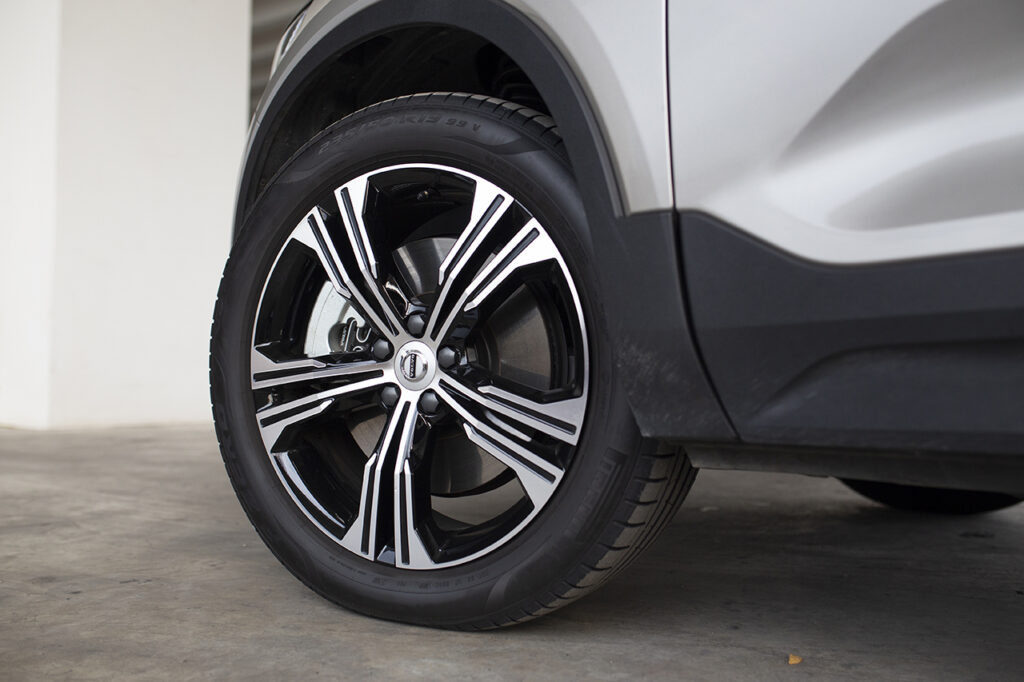 Over smoother city roads and expressways, the XC40 Recharge cruises nicely, with a supple ride despite 19-inch wheels that come standard on the 'Inscription' trim level. The cabin is well insulated from road noise at most speeds, except over the worst of road surfaces.
Unfortunately, the XC40 Recharge didn't seem to like large bumps very much, especially those midway through a corner. The crash would be felt from inside the cabin, with a sense of disconnectedness before the suspension settled.
Fuse Nice Inside             
If there's one aspect where credit is due to Volvo, it's the interior of the XC40 Recharge.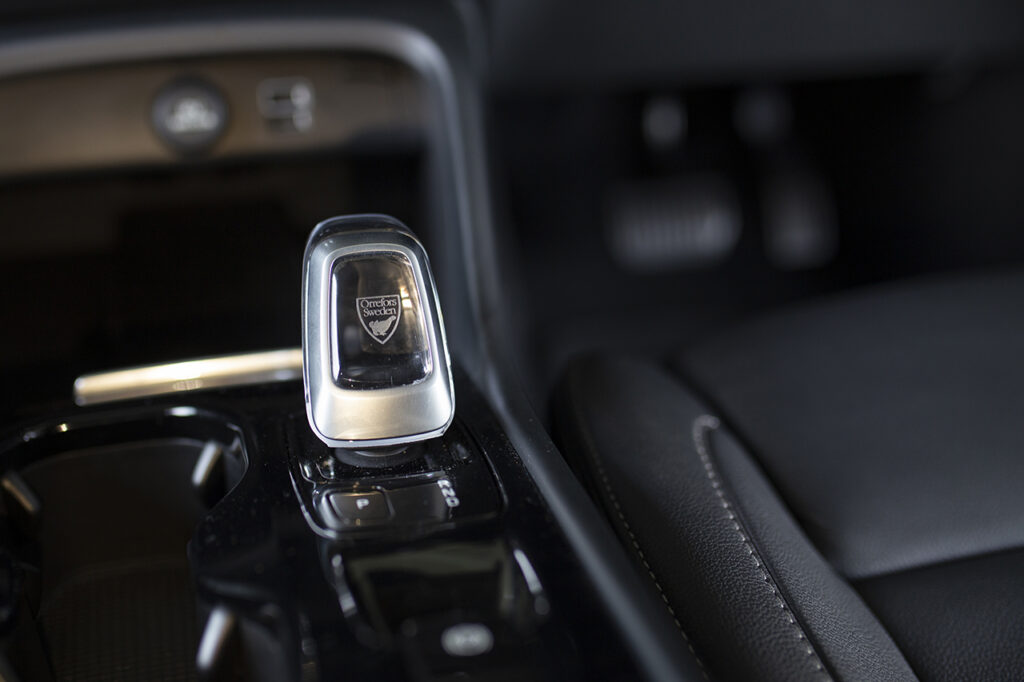 Everything feels premium and well put together, befitting its image as a luxury crossover. All the common touchpoints are high quality, regardless of whether the material is leather, plastic, or crystal. Yes, crystal – you read that right; the gear shifter is a beautiful clear crystal piece, made by Swedish glassmakers Orrefors.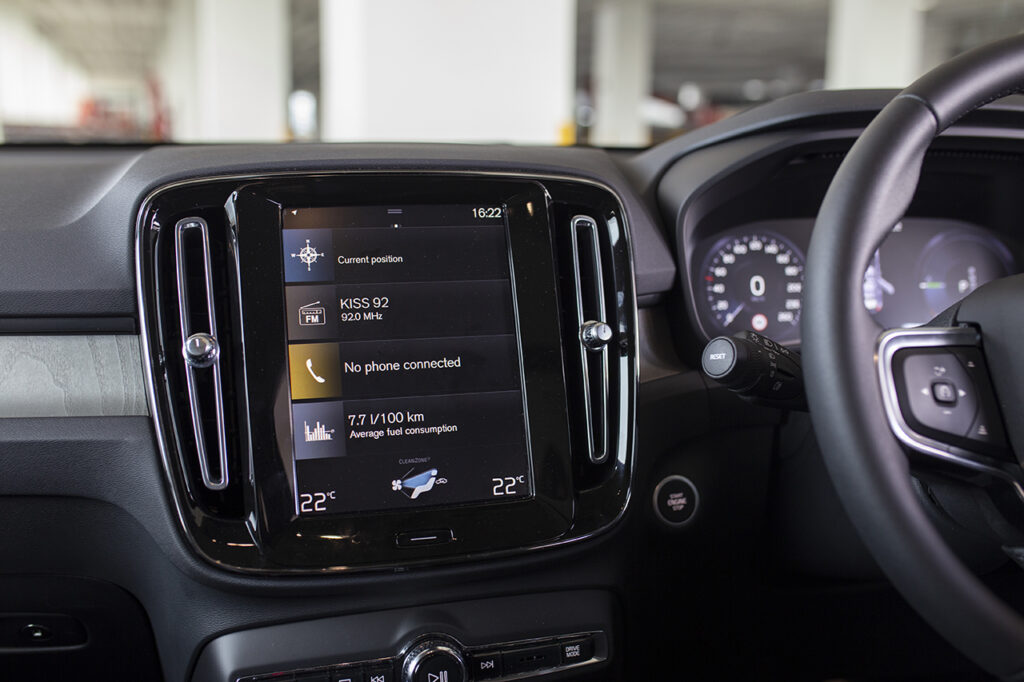 A lengthy equipment list comes standard too. This includes a panoramic roof, a 360-degree camera, and, in true Volvo fashion, a full suite of safety equipment. Included are three world-first safety technologies – oncoming lane mitigation, run-off road mitigation, and enhanced collision mitigation system.
Is it worth a punt?
The XC40 Recharge might be the cheapest PHEV on the market right now, but it's still got a fairly high list price of S$238,000 (as of May 2021). But if you're looking for a unique combination of a decent-handling crossover with some green credentials, the XC40 Recharge is the perfect fit for you.