The Category A COE Golf R-Line is now available on our shores, adding another option for prospective buyers.
---
Volkswagen Singapore has recently unveiled the 130hp iteration of the Golf R-Line, the trim that usually crowns the illustrious Volkswagen Golf range. Priced at $189,900, this R Line-badged hatchback adds another attractive option to the Cat A-friendly range.
Originally launched in 2021, the launch variants came with powertrains that sat at 150hp. That meant that every car graced with the illustrious 'Golf' badge earned the title of being a Category B COE car.
As we peer into the present, the very COEs that once bore a modest price tag of around $50,000 have undergone a transformation of value, transcending to a realm where their premium has surged astronimically. 
That's why the 130hp Cat A-friendly version makes a lot of sense for the market. While this iteration wields a tad less power compared to its brethren, it has not lost any of its shine, the essence of driving prowess coursing through its veins.
So what do you get with the R-Line kit? Well, the more obvious visual difference is the sportier kitting, adding a dash of dynamism to the exterior aesthetic.
Larger 18-inch 'Bergamo' wheels give the car some added muscle and an LED strip gracefully adorns the grille, an emblem of modern elegance that commands attention. The rear lamps are also adorned with dynamic indicators.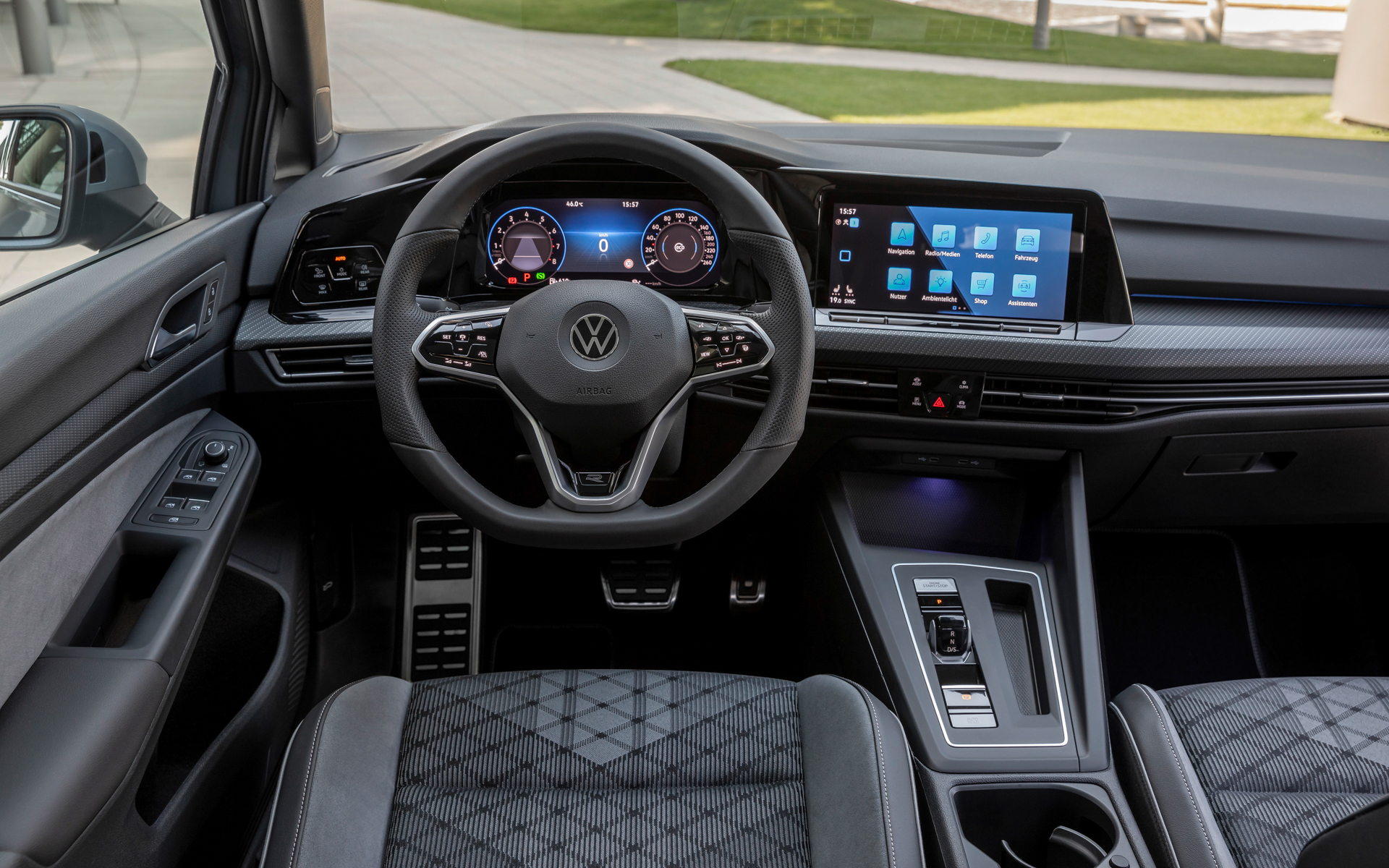 The R-Line incarnation of the Golf doesn't merely stop at exterior embellishments; it extends its prowess beneath the surface. Sports suspension is standard on this hatchback, a gesture that imbues it with a touch of athletic grace.
While it may not boast the acclaimed fifteen-stage adjustable DCC suspension system found in the GTI and Skoda Octavia RS, it does flaunt a two-stage configuration that mirrors its 150hp counterpart.
The cabin showcases 'Carbon Grey' inserts that grace the dash and front door panels. Settle into the sports seats, a fusion of 'Sardegna' fabric and Art Velour microfleece upholstery, an embodiment of comfort and style. An uprated 10-inch 'Discover Pro' infotainment system promises enhanced audio quality and wireless connectivity for both Apple CarPlay and Android Auto.
To make driving more engaging, a meatier ergonomic R-Line leather-wrapped multi-function sports steering wheel is at the command of the driver. Capacitive touch-sensitive controls, akin to those found in the GTI and Golf R, adorn its surface, accompanied by the ever-enchanting pedal shifters. The R-Line hatchback also boasts progressive steering, a phenomenon that enhances manoeuvrability and delivers a response that is nothing short of exhilarating.
The Volkswagen Golf R-Line is now available in showrooms.
---
Read more automotive news at AutoApp, or check out our latest videos on Ignition Labs TV!