Now in its second iteration as a fashion-forward premium compact car, the Mercedes A-Class is more grown up and capable. But like adolescents of the human kind, the Baby Benz can still occasionally aggravate.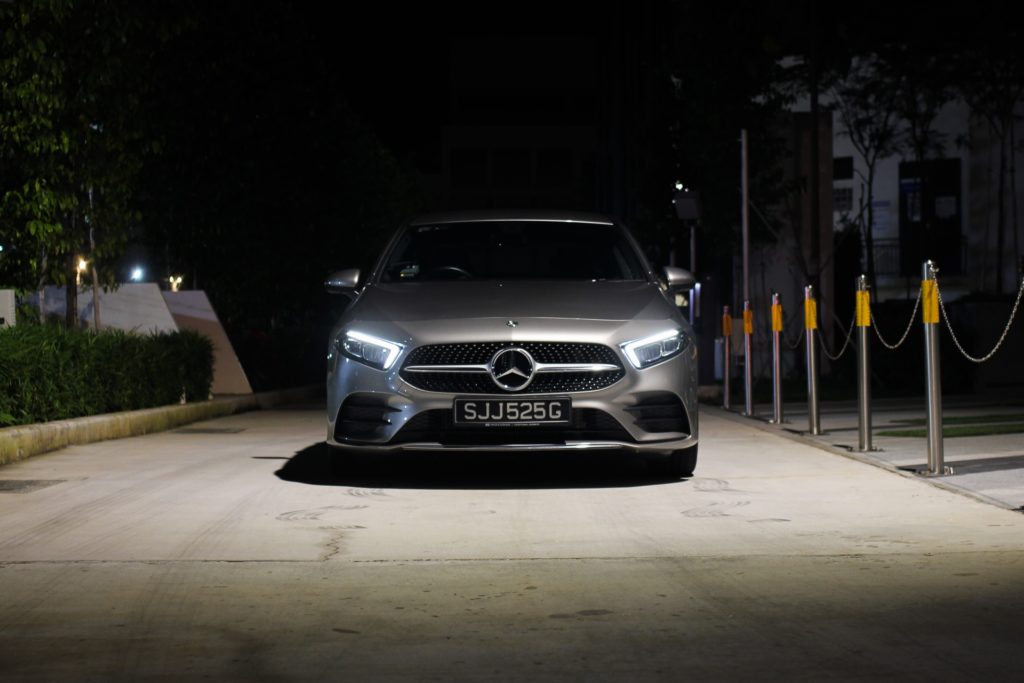 Seven years ago, the Mercedes-Benz A-Class underwent a major re-invention, from a brilliantly engineered and miraculously packaged mini-MPV, to the conventional but desirable premium hatchback that we know today. The changes made to that 3rd-generation model were so drastic that it might as well have been an all-new car.
Thing is though, with any all-new product comes teething problems, and so it was that the Baby Benz did also feel like an unmatured and unrefined creation. Now though, Mercedes has comprehensively honed the recipe for the new 4th-generation A-Class, turning it into a much more accomplished car than before.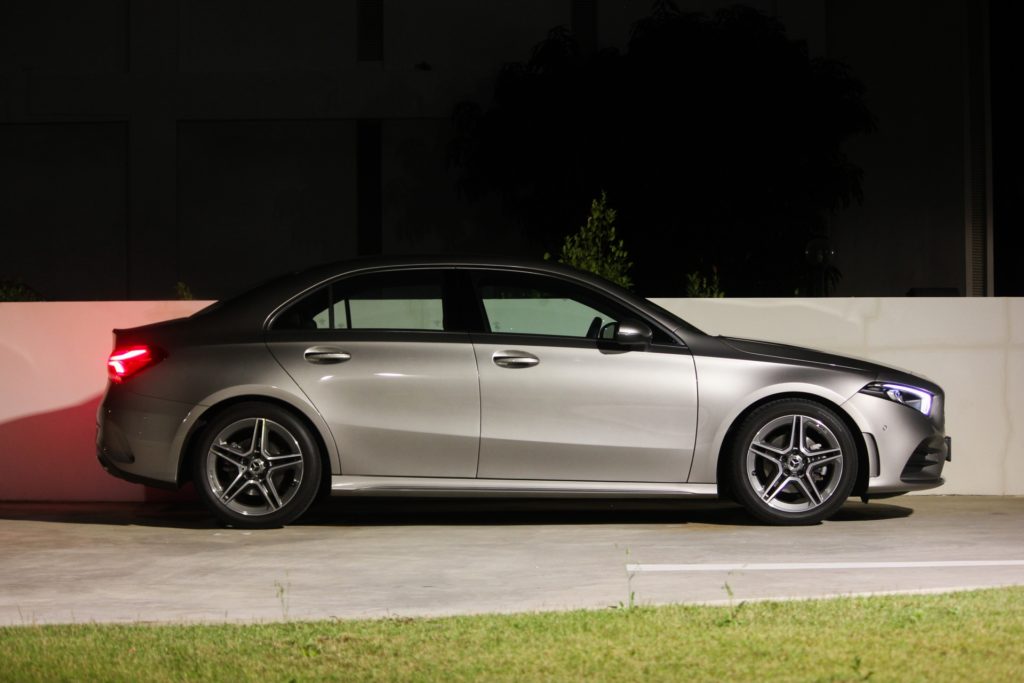 The first difference isn't so much an improvement as it is an opportunity pounced on: for the first time ever, the A-Class is available as a good ol' 4-door saloon, to capitalise on the US market. It'll undoubtedly be a smash hit here too, due to Singaporeans' love for saloons (it's still the best-selling vehicle type), and love for all things Mercedes (third-best-selling car brand here for the past five years). That said, is it good enough to be an automatic choice for you, the discerning buyer?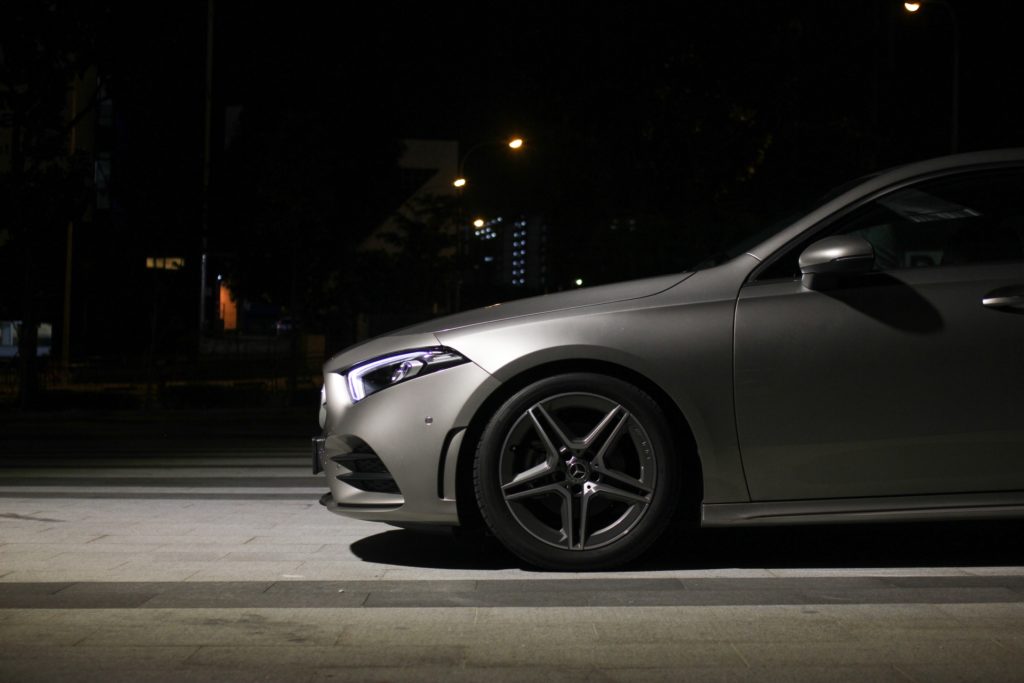 First impressions are important in almost all situations we encounter, and here the A-Class shines. Like a teen growing past puberty, the A-Class has evolved into one fine looking car; the A-Class hatchback is alright, but the presence of a boot on the Saloon's rear end – stubby as it is – really helps to balance out the fierce-looking "predator nose". No surprise really, since saloons have been Mercedes' main forte for decades. The 18-inch AMG Line wheels are pretty snazzy, too.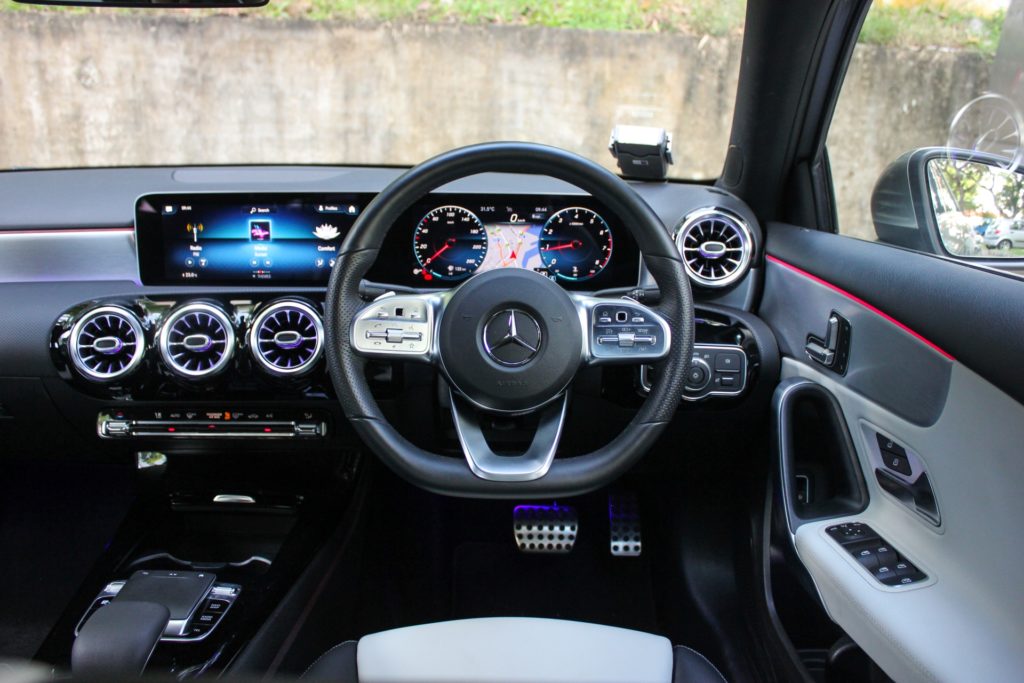 It's on the inside though, that the wow factor goes through the roof. The A-Class' dashboard is dominated by a slick-looking integrated dual-screen arrangement for both the infotainment system and the instrument cluster, a setup shared with M-B's poshest models such as the S-Class.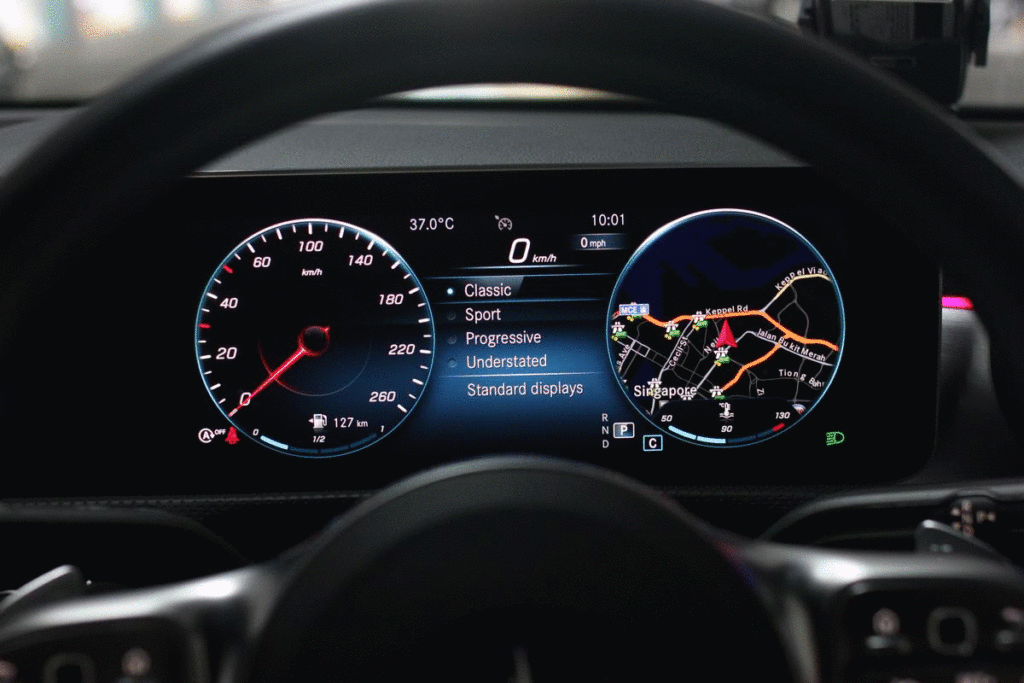 There are also multicolour LED strips for the ambient lighting that you can customise to be as subtle or garish as you like (I went with a violet/magenta combo for that '80s retro-tastic vibe). Neither of these are particularly ground-breaking features, but the fact that they're standard equipment on the brand's cheapest model is astounding, and they make the cabin feel a much more premium place to be in.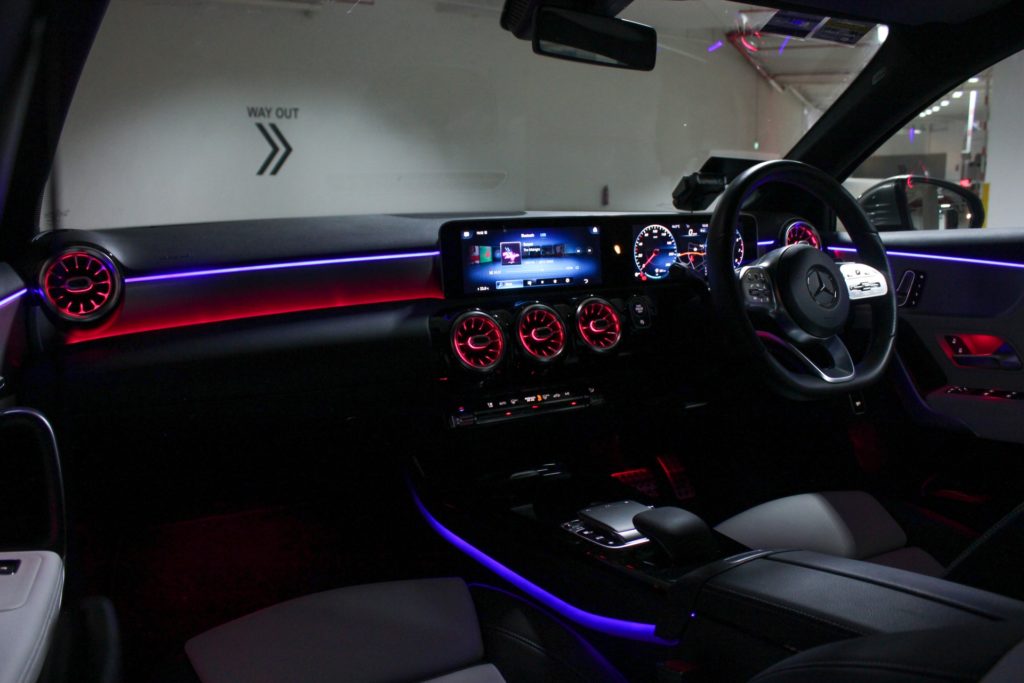 As with teens growing up in the modern world however, the A-Class is highly tech-savvy, but it can be unfathomable at times. Vivid and lag-free screen displays as well as Apple/Android phone connectivity are expected in the luxury segment, but the A-Class goes one further with "smart" self-learning voice recognition for its infotainment system, which is called MBUX (for Mercedes-Benz User eXperience).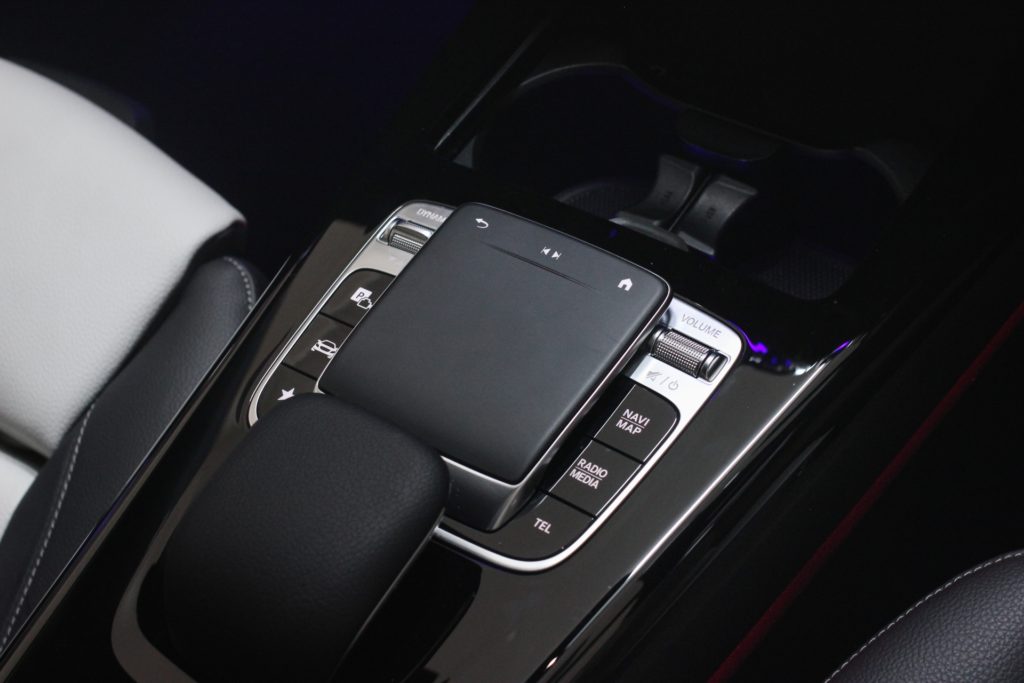 Your mileage will vary in terms of getting it to understand your commands though. The left infotainment screen can be controlled via touch, thumbpads on the steering wheel, or a touchpad in the center console, but we recommend ignoring that last one as it's terribly imprecise and unresponsive. The voice recognition is hit-and-miss as well, though to be fair it's supposed to get better with time and usage that we simply can't test during a 48-hour drive.
It's a mixed bag as well for passengers. Space is pretty decent, though in no way class-leading, but one of the bugbears from the previous A-Class rears its ugly head again – in the form of too-upright rear seatbacks that quickly get uncomfortable for those in the back.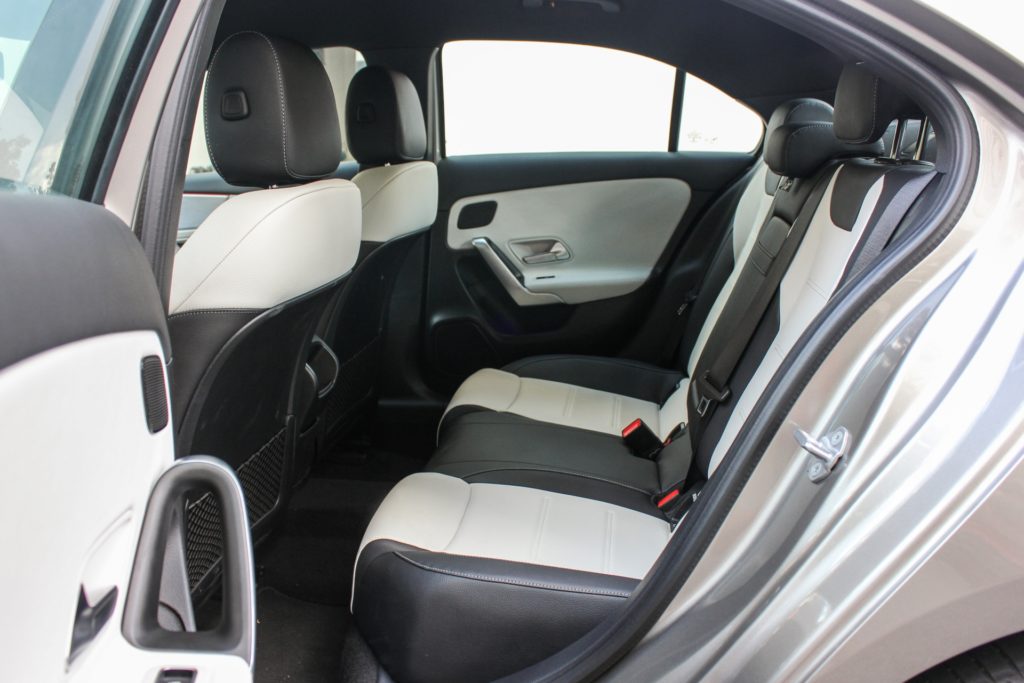 So, the feel-good factor of the new A-Class is undeniable; however it's when you get moving that chinks in its armour start to appear. You know how teens can be grouchy and infuriating when you try to get them moving at the start of a day? The A-Class is like that.
At low speeds is where you get the most fuss. From standstill, the seven-speed dual-clutch transmission is as quick to get moving as learner drivers practicing their half-clutch technique. Move from the brakes to the accelerator at the traffic lights and there's a significant pause before the car creeps forward, during which time you give it a bit more gas – just as the gearbox fully engages – causing quite a lurch off the line.
It's a problem compounded when parking, because in addition to that, the gearbox software is extremely picky about your speed and brake pedal pressure when going from D to R, often requiring multiple flicks of the gear selector before you actually get reverse.
The engine too, protests when made to work. The A200 gets a tiny mill that was co-developed with Renault, and it displaces just 1.3-litres of turbocharged fury (hooray, road tax!), which you're made well aware of when accelerating. Not only does it sound as coarse as a teenager's foul language, but it feels it too: floor it and you can feel the throttle pedal vibrating beneath your foot. It's at its worst at around 3,000rpm, where the vibrations somehow harmonise to the point that it feels like the engine might rattle itself apart.
Once you reach higher speeds though, the drive improves massively, with the transmission shifting smoothly and the cabin being sufficiently insulated while cruising.
The A200 also feels like it has the spring of youth in its step. Though small, the motor packs a big punch for its size – 163hp and 250Nm of torque to be exact, numbers that wouldn't look out of place in a 2.0-litre engine. That gives the A200 a 0-100km/h time of 8.1 seconds, which is undoubtedly sprightly by any measure.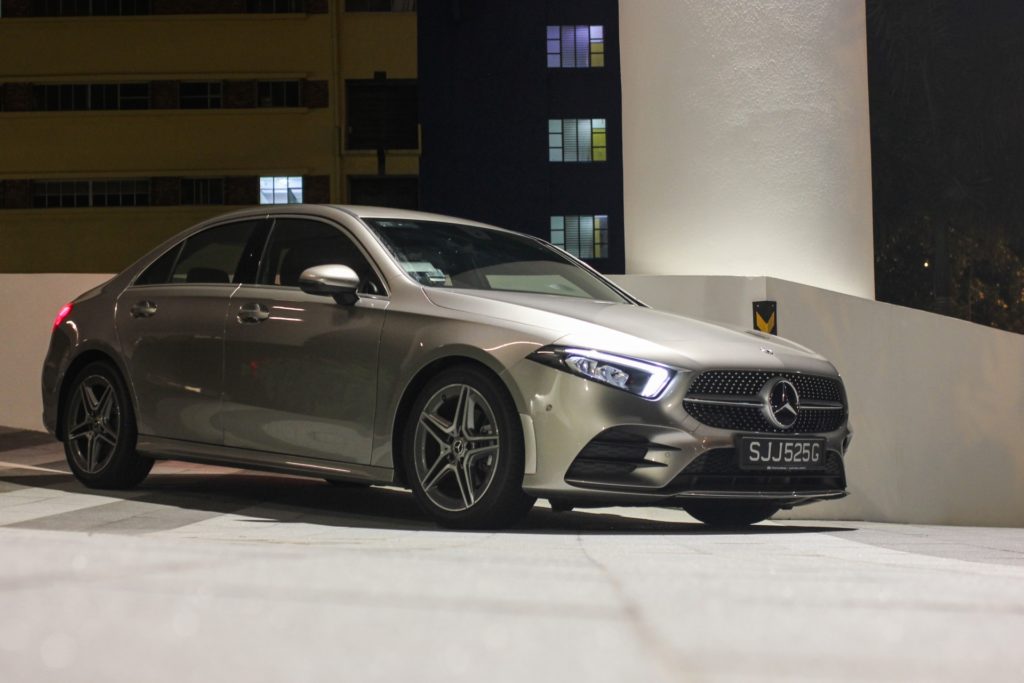 If there's one thing going for the A-Class though, it's the suppleness of its ride, at least with the optional adaptive dampers fitted to our test car (a S$4,100 option on A200 Progressive models; S$2,900 on the AMG Line). Specified as such, the ride is fluid and pillowy, dealing with nearly all road imperfections with little more than a gentle bob before settling languidly back down again. It's a performance that wouldn't feel out of place in a towkay-spec E-Class, never mind Mercedes' entry-level offering.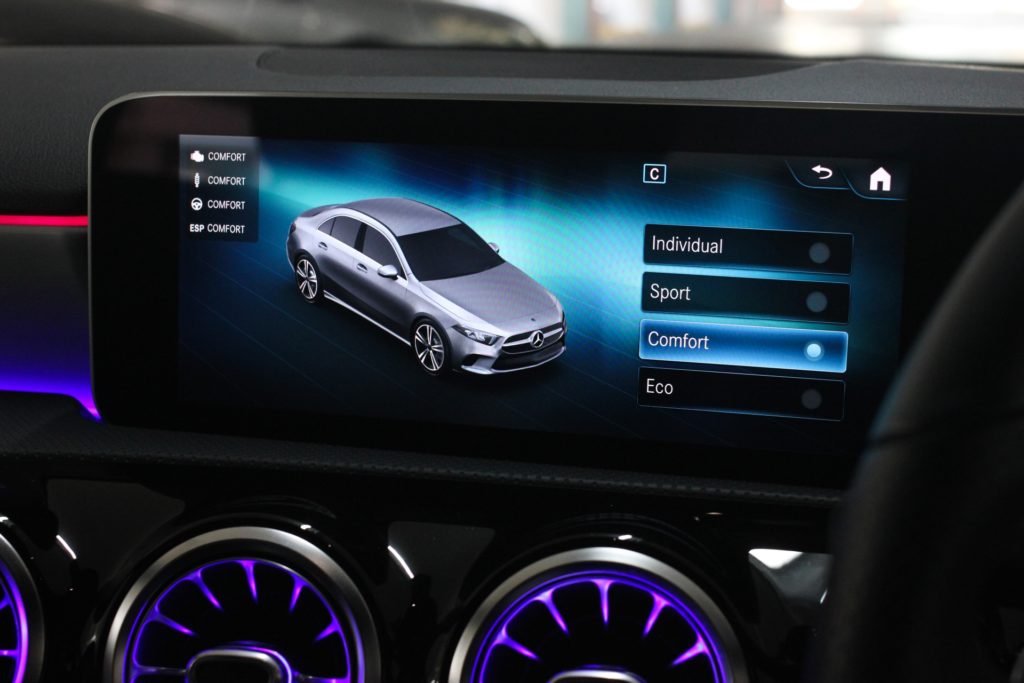 And yet for all that, the A-Class doesn't fall apart into a wobbly mess when you take it through some corners. In fact the steering is responsive and accurate, and body control remains decent at all times, with the main limitation being the comfort-biased tyres. It's pretty athletic but for the shoes it wears, in other words.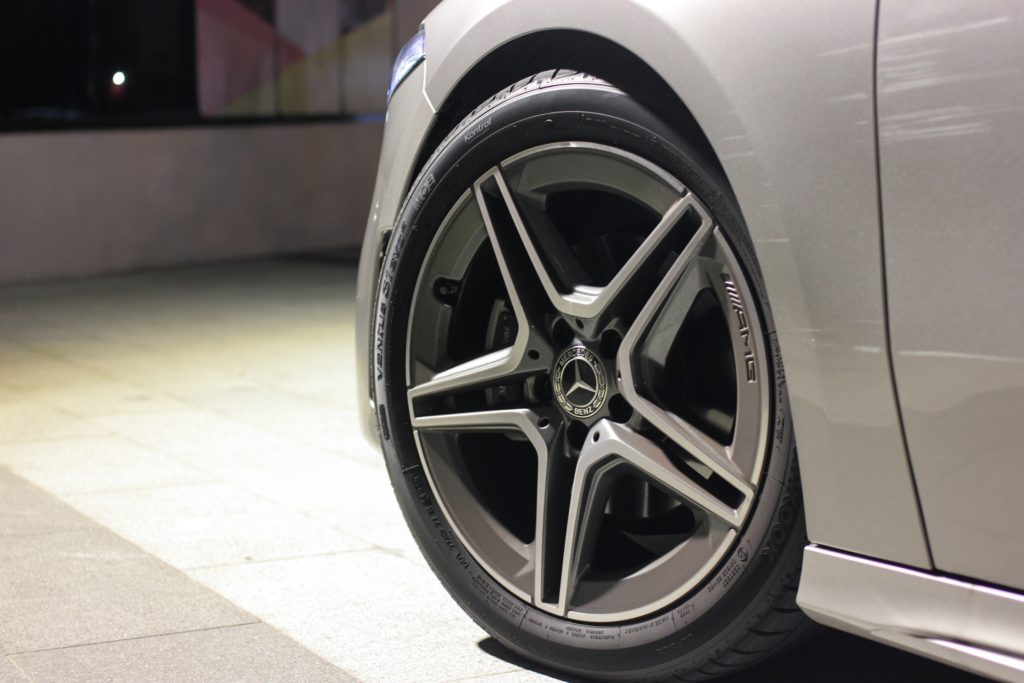 So what to make of the A200 Saloon? Well in many ways it feels like where Mercedes-Benz giveth with one hand, with the other it taketh away. Though there's plenty of wow-factor to the tech, it's a bit convoluted to use; though space is sufficient, it's not lounge-like comfort for all; and though it's got plenty of get-up-and-go, it'll protest when worked. The way it flows down a road is exceptional though, and for that it must be commended.
It all boils down to price then, and what premium you're willing to pay to get that three-pointed star. The A200 AMG Line is a mid-tier model priced at S$165,888 with COE, which is quite the pretty penny – especially when you consider that saloons from the class above (like the Volvo S60) are a small step away.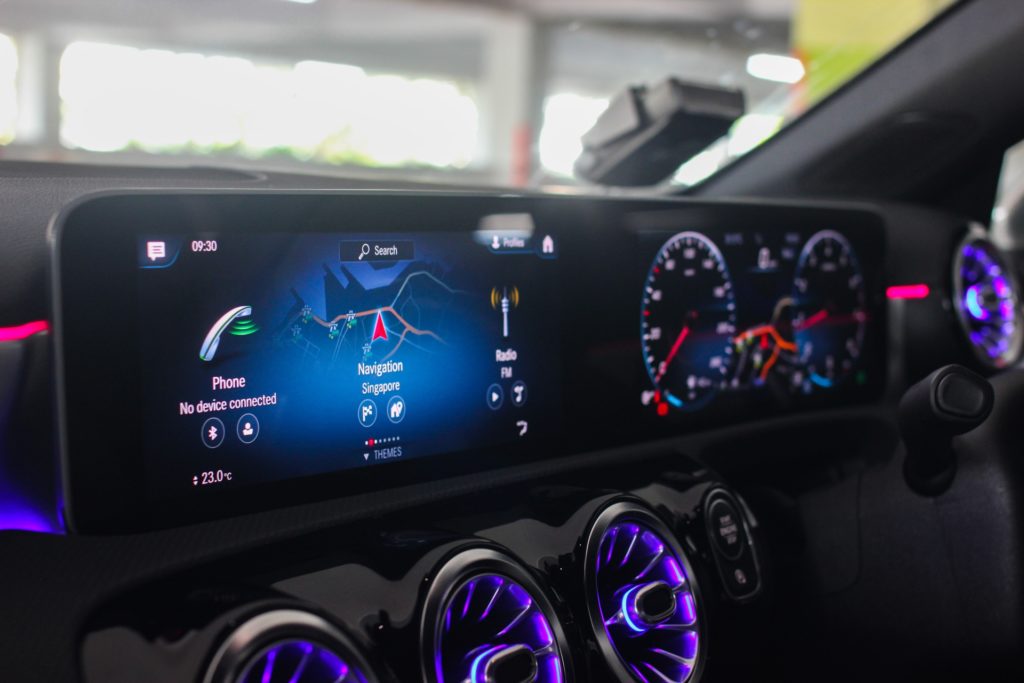 Thankfully, the base A180 Saloon rings in nearly 20 grand cheaper, at S$148,888, bringing it bang in line with its chief rival the BMW 1 Series. Considering it uses the same engine as the A200, albeit detuned, and still has the slick dual-screen setup that's probably the one to go for. You'd even have cash to splash out on choice options like safety packages or the adaptive suspension.
For all its pizzazz, the A200 AMG Line is slightly too dear for our liking, given that it's merely a decent car rather than a stellar one. It may be a marked improvement from the old model, but it's clear it's still got a bit more growing up to do.
Fast Facts
Mercedes-Benz A200 AMG Line
Engine: 1,332cc in-line 4
Power: 163hp @ 5,500rpm
Torque: 250Nm @ 1,620-4,000rpm
Gearbox: 7-speed dual-clutch transmission
Top Speed: 230km/h
0-100km/h: 8.1 seconds
VES Band: B (neutral)
Price: $165,888 with COE
Contact: Cycle & Carriage , 6298 1818