All geared up for festive shopping, but out of gift ideas? Check out these amazing gifts that are bound to spread the Christmas cheer!
---
Ah, Christmas. The favourite time of year for many, and quite possibly the only holiday that really gets us in a festive mood. After all, what's not to love about Christmas trees, carols, and delicious food? (I always look forward to Mum's homemade pork ribs.) Christmas is also the season of giving and the accompanying gift-buying headaches. You've probably lamented, "What's a suitable gift for the boss?" Maybe you've worried about what your S.O. might like for Christmas this year that wouldn't tear your wallet a new one like a Dyson hair dryer would.
Jump to best gift for:
Your office Secret Santa
An animal lover
The environmentally-conscious
The coffee aficionado
That sim racing enthusiast
We hear you, we really do. Personally, I often enjoy indulging my loved ones and getting them presents I know they'll love. However, sometimes the pocket just won't allow it. And what about gift shopping for people you're not familiar with, like colleagues and casual friends? You might be tempted to settle for vouchers or gift cards – which are great in their own way – but these are probably your last resort if you're aiming for personalised gifts. So, here are some Christmas gift ideas you might find helpful that suit a range of budgets. (I'm really not kidding about the range.)
Best Christmas gift for your office Secret Santa
In another lifetime that isn't 2020, you have just received the name of a colleague for whom you play Secret Santa. Chances that you've been tasked to get your close office buddy a gift are usually pretty low, and you now stare at the name of someone you're not very close to. The office has also given you a budget of about $20, just so everyone gets a present of roughly equal value. You sigh, feeling at a loss. Should you get vouchers? What about a(nother) mug that they can use? Maybe a Nerf blaster?
If you're looking for a unique gift that is both aesthetically pleasing and not too generic, consider procuring a terrarium. Terraria are low-maintenance, miniature gardens that would add colour to a work desk without taking up too much real estate. Many retailers offer customisable designs too, so you can be assured that duplicate designs are quite unlikely.
Terraria available from $16
Where to buy: A Tilly A Day | In Out Atelier
Christmas gifts for an animal lover
Animal lovers are one of the easiest groups of people to shop for, especially if they have a favourite species or breed. Why, I'd be more than pleased to receive a hamper of cat-themed anything at any time of the year. However, you can certainly take it a notch higher when you purchase gifts that not only feature their favourite animals, but also contribute to a good cause.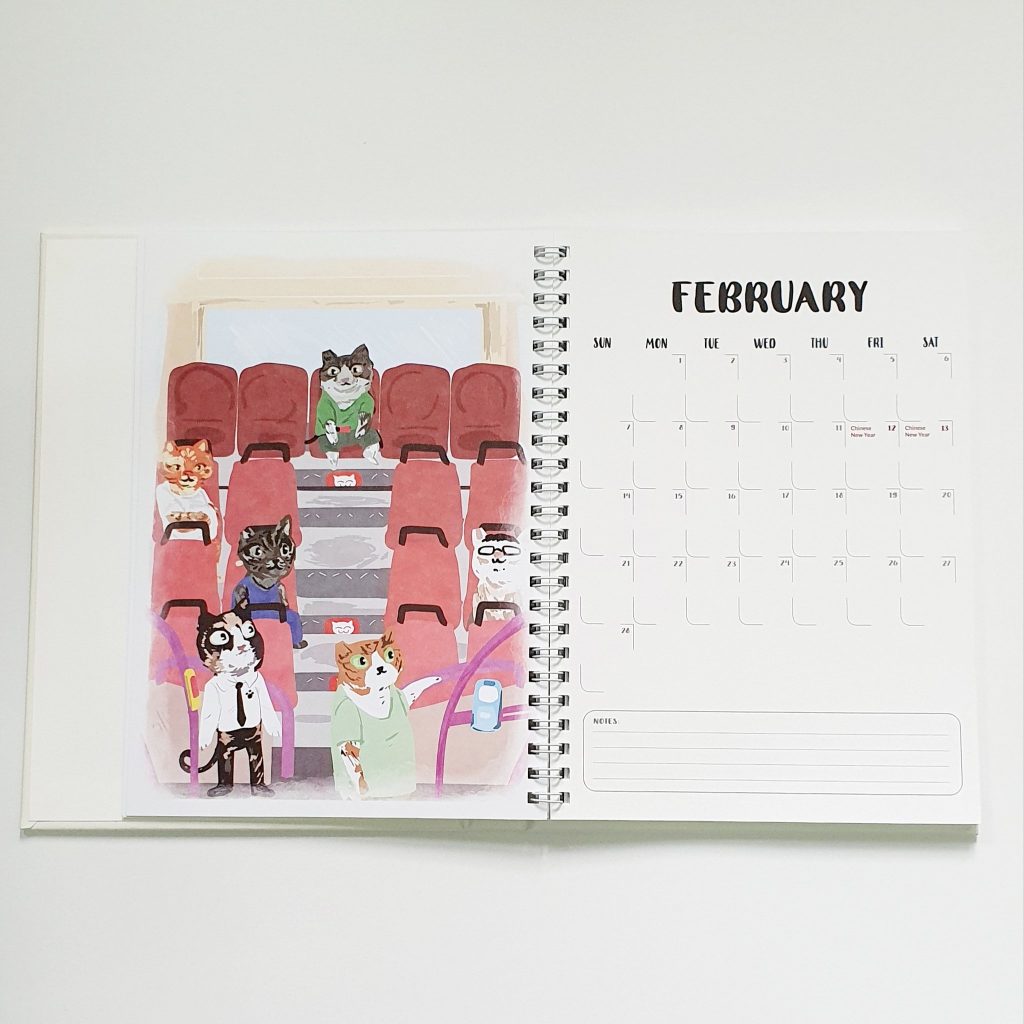 Towards the end of the year, many animal welfare groups sell paraphernalia such as calendars or locally designed merchandise to raise funds for their welfare programmes. After all, the best Christmas gifts are those that not only bring cheer, but also help those in need.
Gifts available from $10
Where to buy: SoSD | The Cat Mama Shop by Cat Welfare Society | ACRES
Best gifts for the environmentally-conscious
Environmentally-friendly gifts are always tricky, simply because there are so many facets to take into consideration. Is it packaged in recyclable or reusable material? Is it ethically sourced? Are the products tested on animals? With so many questions in mind, often the easiest way to find a gift that checks all the environmentally-friendly boxes is to buy directly from a seller whose M.O. already is environmentally-conscious.
While there are many options out there that encourage sustainable living, such as reusable cutlery, bubble tea cups, and reusable straws, plantable candles are in a league of their own. The scented candles are made of pure, non-toxic soy wax, and the holders can easily be repurposed into plant pots. As for the seeds, these come together with the bundle, embedded into the paper lid labels. Even after all the wax melts away, the gift finds a life of its own as the plant continues to grow. Quite symbolic of many of our relationships, no?
Plantable candles available from $32
Where to buy: Pass It On
Best gift for the coffee aficionado
Coffee can be a rather divisive topic. There will be the camp of people happy to have a venti-sized Starbucks Frappuccino with extra syrup and what-have-yous. And then there are the connoisseurs who wouldn't ever be caught dead drinking that stuff. Coffee brewing certainly has an art to it, but unless you have plenty of time to brew your morning cuppa, you've probably settled for some quicker alternatives before. Don't worry, we won't judge you for drinking instant coffee.
There are plenty of coffee machines out there that can quickly deliver a decent-enough cup of joe, pushing hot water through capsules packed with coffee grounds, fluffy layer of milk foam sold separately. But here's a coffee machine that not only promises a good cup of espresso in 3 minutes, it simultaneously froths your milk, ready for your next work of (latte) art. With different brewing modes and nifty controls, this coffee maker would be a real statement piece that is both tasteful and functional in any coffee lover's home.
Seven & Me Coffee Maker available from S$295
Where to buy: Indiegogo
Best gift for that sim-racing enthusiast
Nothing says Merry Christmas to a sim racer like a gift that more than endorses their favourite hobby. The last, and probably the most extravagant gift on our list, is for the speed junkie in our lives. Sim racing exists on a whole other level from the favourite race games that you might play on a PlayStation or Xbox, with a whole plethora of equipment to bring the racing experience a step closer to reality. Especially when racing in real life is not a readily available option for many, sim racing is one of the ways to keep the dream alive for many aspiring racers. Most sim racers might invest in the bare-minimum steering wheel and pedal set, but often end up with improvised mounts like ironing boards and kitchen stools that don't promise a great deal of stability.
That's why a simulator cockpit is a real game changer, and elevates the entire racing experience. It provides a platform to mount the steering wheel, gear shifter, and pedals while ensuring full adjustability so aspiring racers can find the most comfortable racing position. On top of that, this cockpit in particular is also foldable and portable for easy storage and moving around. Pretty ideal for apartment dwellers with limited floor space.
Next Level Racing® GT Lite available from $399
Where to buy: Next Level Racing®
---
If these gifts are still too mainstream for you, check out these weird crowdfunded car accessories that just might make for the most memorable Christmas gift ever.