Passengers get to ride on Cloud 9 with the MIFA 9.
---
The MAXUS MIFA 9 is SAIC Motor's first export model out of China. Interesting, then, that a seven-seat multi-purpose vehicle (MPV) was chosen to represent the company's maiden overseas foray – probably due in no small part to the success of the likes of Toyota's upmarket Alphard and Velfire MPVs.
There's only one realistic electric vehicle (EV) MPV competitor in Singapore's market, and that is the Mercedes-Benz EQV 300 at nearly $166,000 more.
In comparison, the MIFA 9 looks like a relative bargain next to the Merc.
Massive Proportions
At 5,270mm length and 2,000mm width, the MIFA 9 is notably longer and wider than the latest-generation Toyota Alphard. While its 1,840mm height is slightly shorter than the latter, meaning multistorey HDB carparks are a cinch to get into, expect the MIFA 9 to take up every bit of a parking spot and look absolutely imposing while doing so, especially in the test vehicle's sinister crimson hue called Dynasty Red.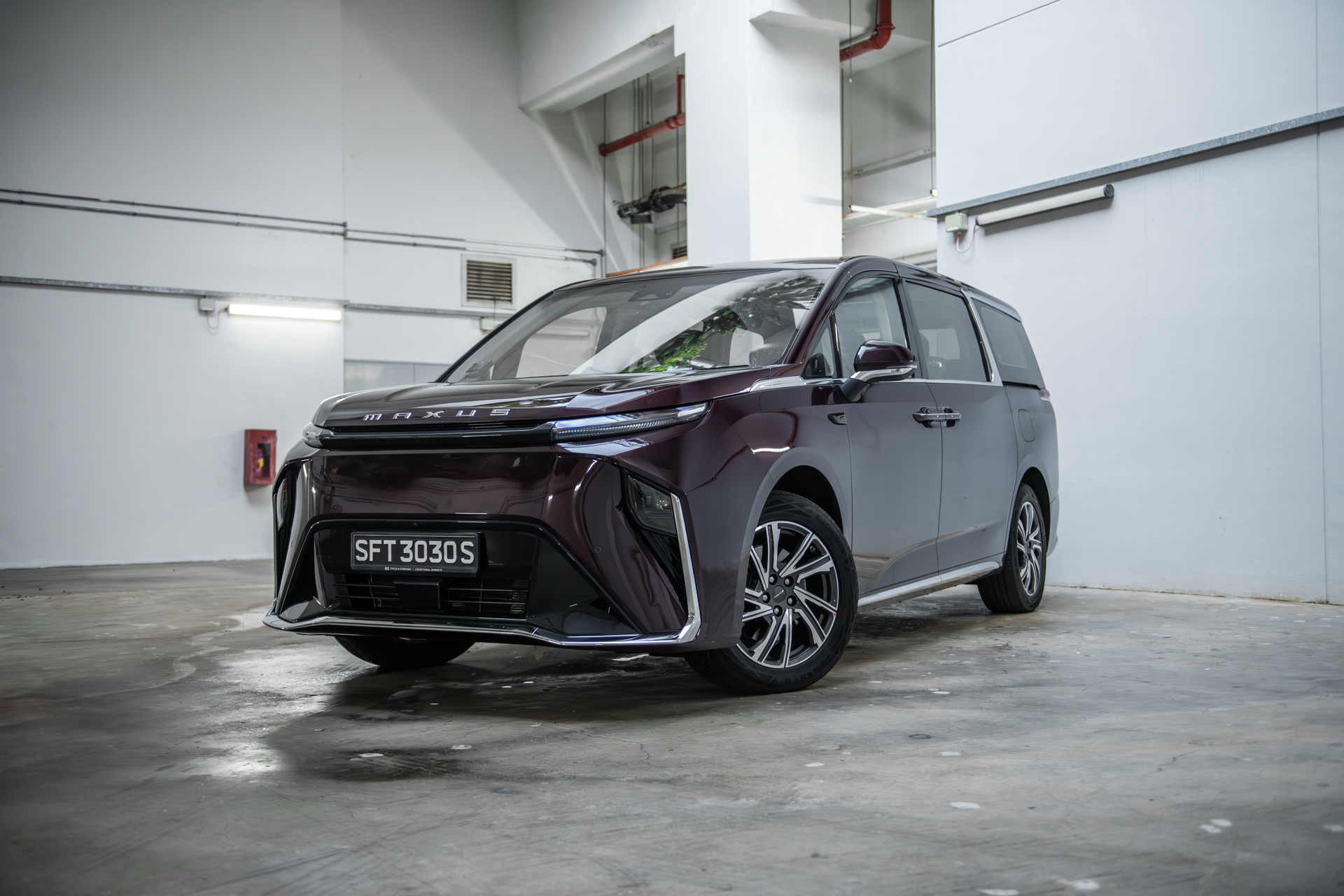 Things are still massive round the back. Slab-sidedness gives way to interesting design details on the tailgate, and the LED taillight arrangement also helps break up what is essentially a tall and wide flat panel.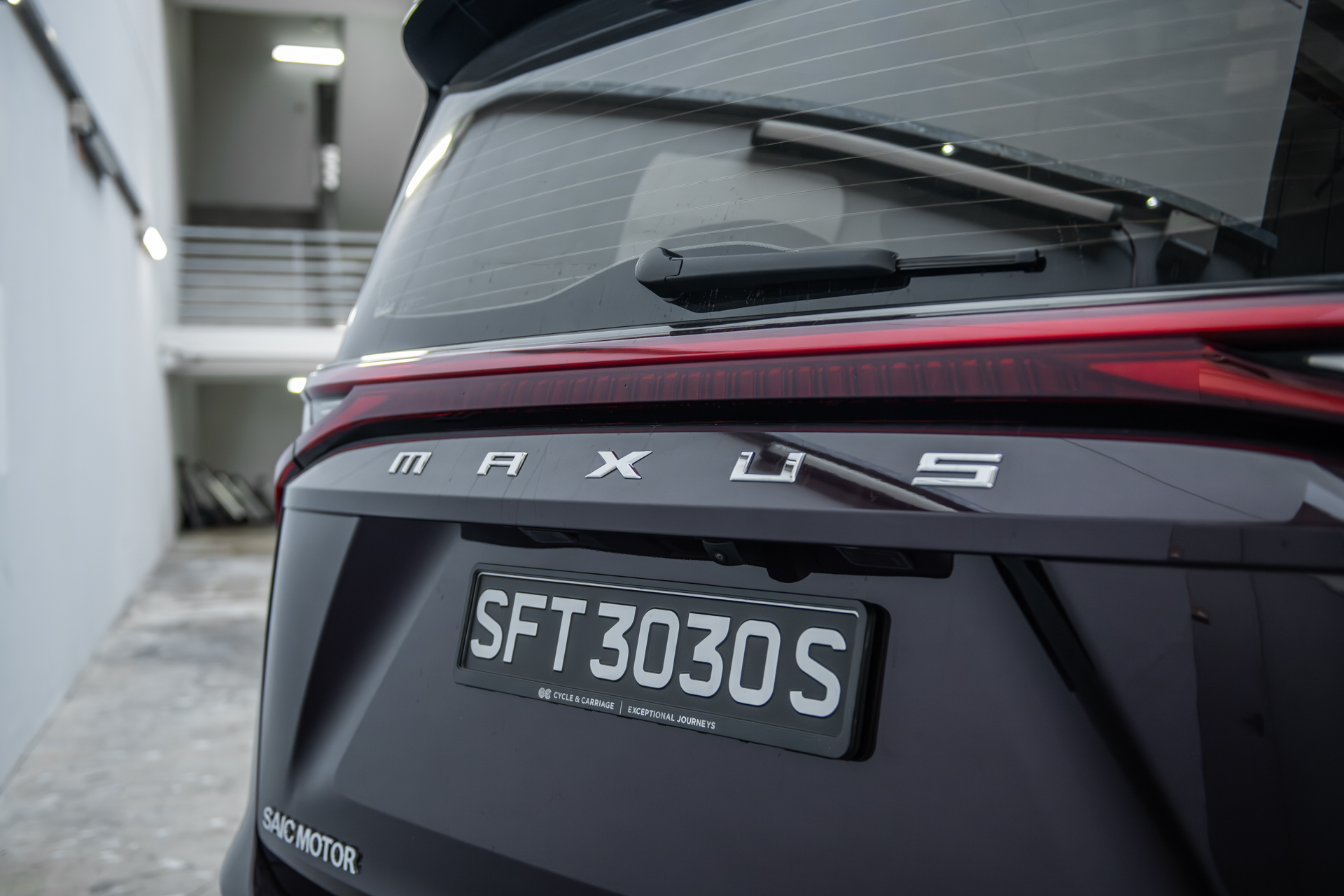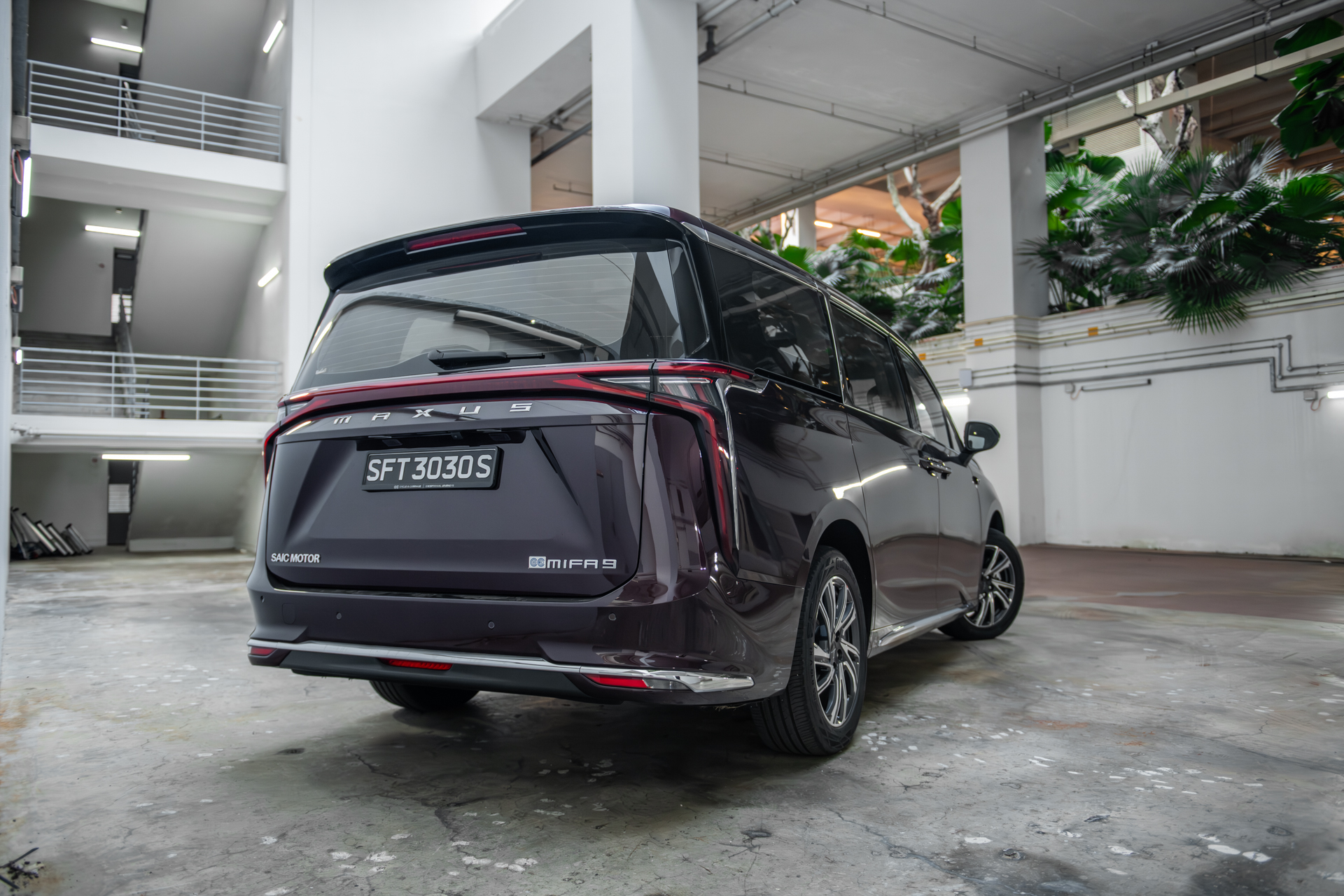 All Aboard!
In seven-seat configuration, the boot is said to be able to accommodate up to four large suitcases stood upright.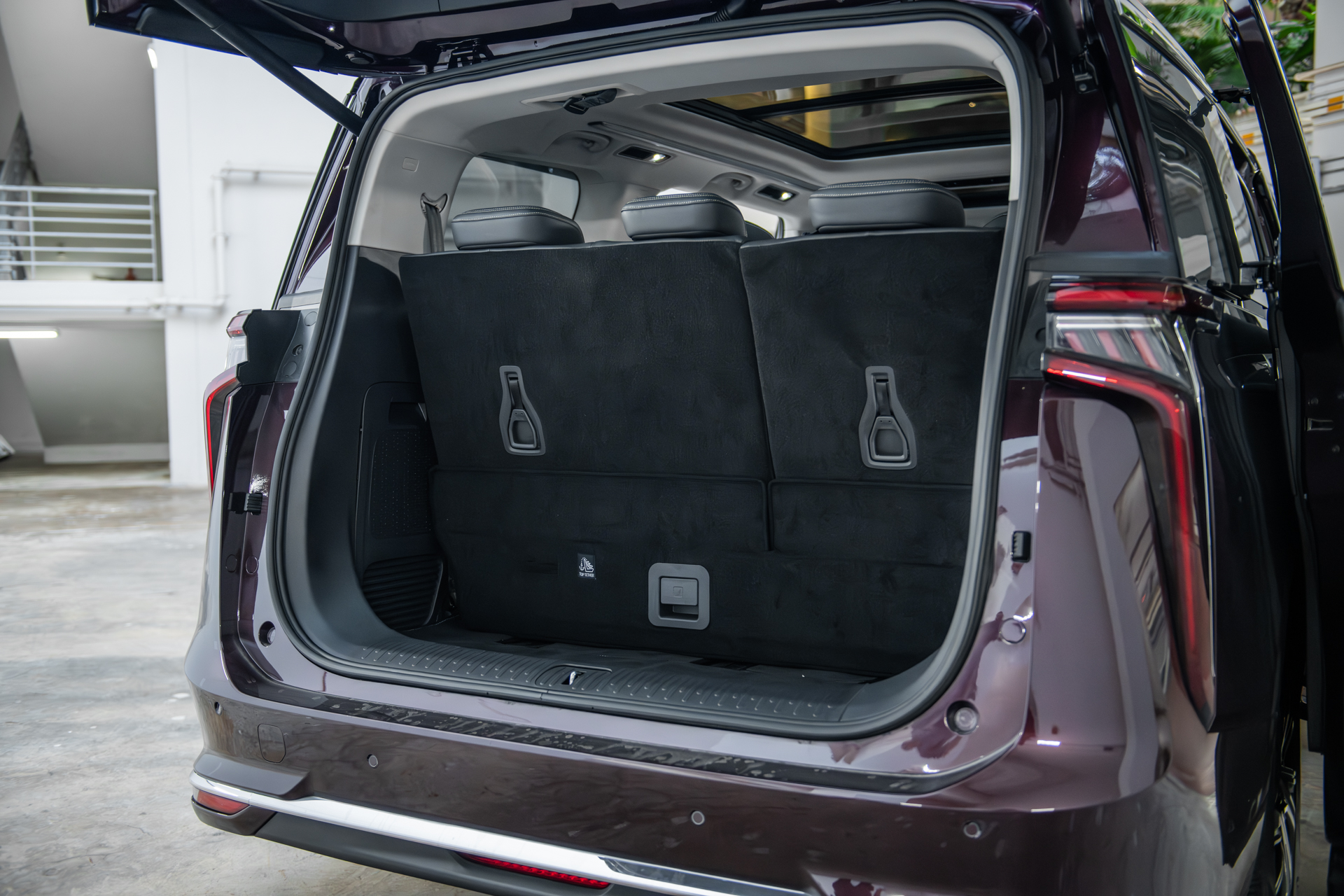 The rearmost seats can be folded down in a 60:40 split to take on more luggage while still being able to seat five or six passengers respectively.
Curiously, MAXUS doesn't quote an actual number for the boot space, but it does look rather large.
Sitting three across in the back is relatively easy, with this last row getting cupholders in the armrests and aircon vents on either side.
However, the centre row is where premium travel happens. Two captain's chairs with seat heating, ventilation and massage cocoon their occupants in great comfort for that quintessential airport transfer to the hotel after a long flight or vice-versa.
They're electrically adjustable, and legroom is certainly generous back here, even with the driver's seat set pretty much all the way back and some ways up to accommodate my longer-of-limbs and shorter-of-torso 1.82-metre tall frame.
There are aircon controls just above the front seats for the rear of the MIFA 9. A large panoramic sunroof lets natural light in to lift the airiness of the cabin back here so that the executive occupants do not feel restricted in any way.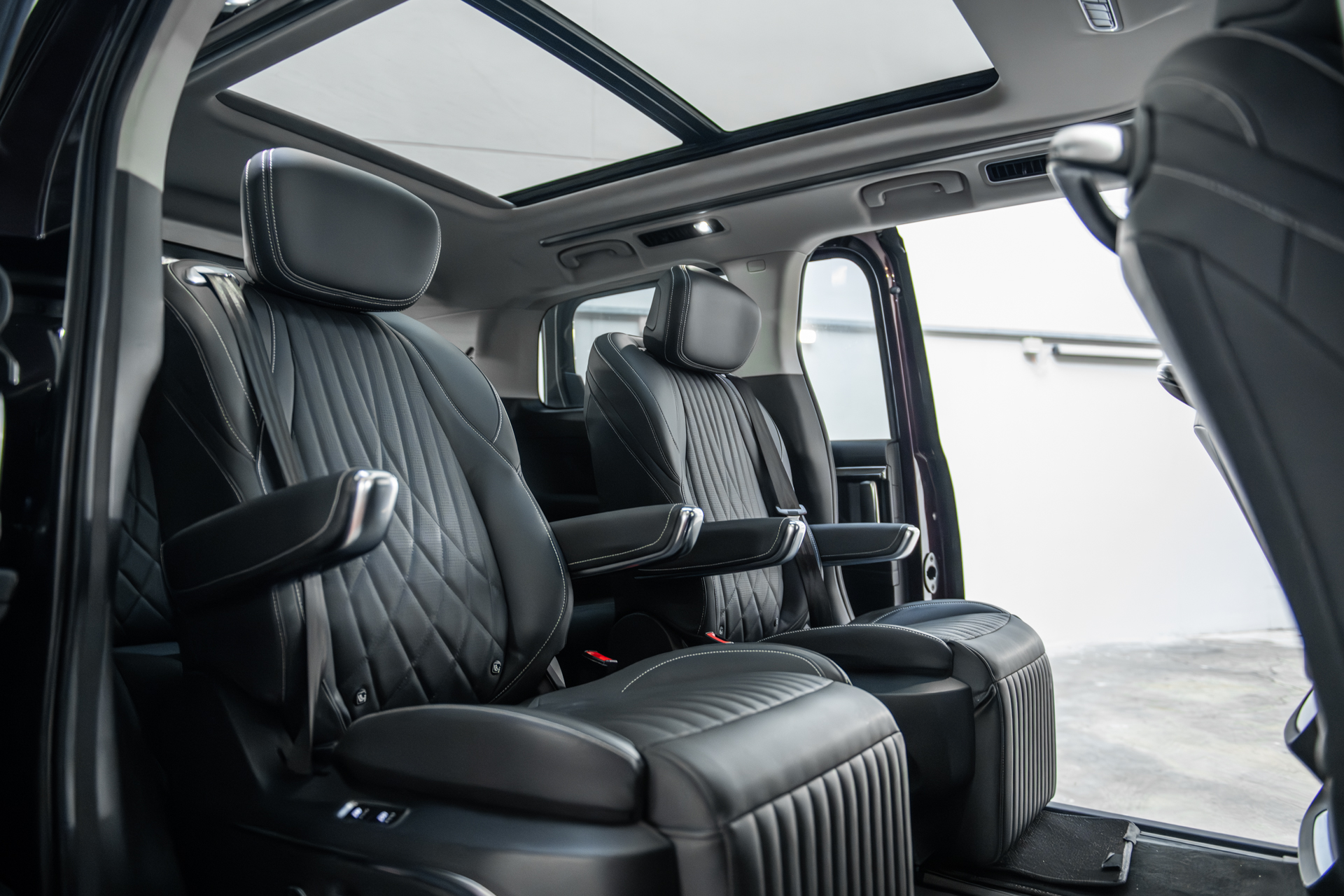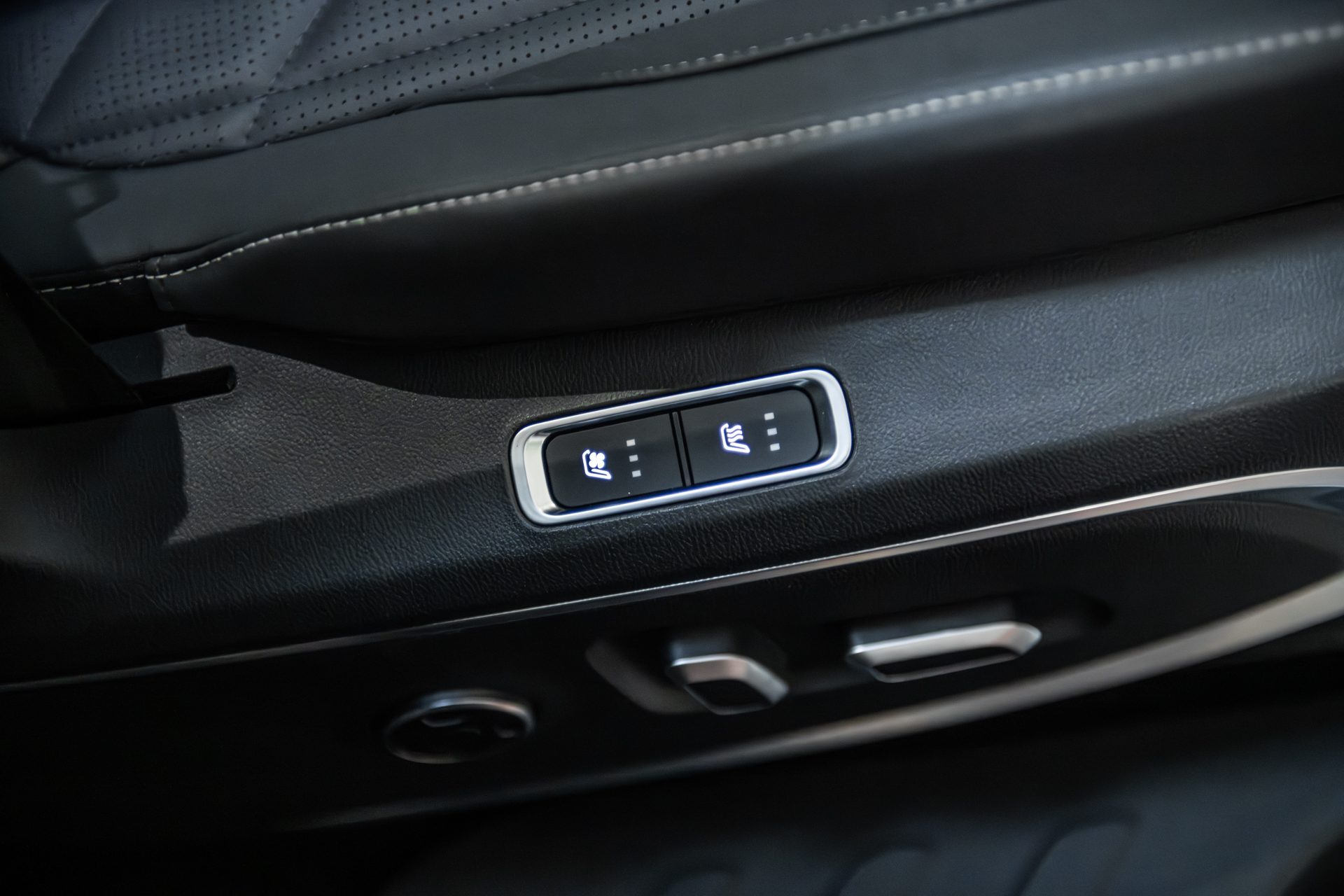 In this Luxury variant, the front seats don't feature cooling and massage functions, but we're told that a Premium version is on the way that offers those.
No matter though, for these seats are pretty much as cosseting as those in the second row, and are easily adjusted electrically to one's preference.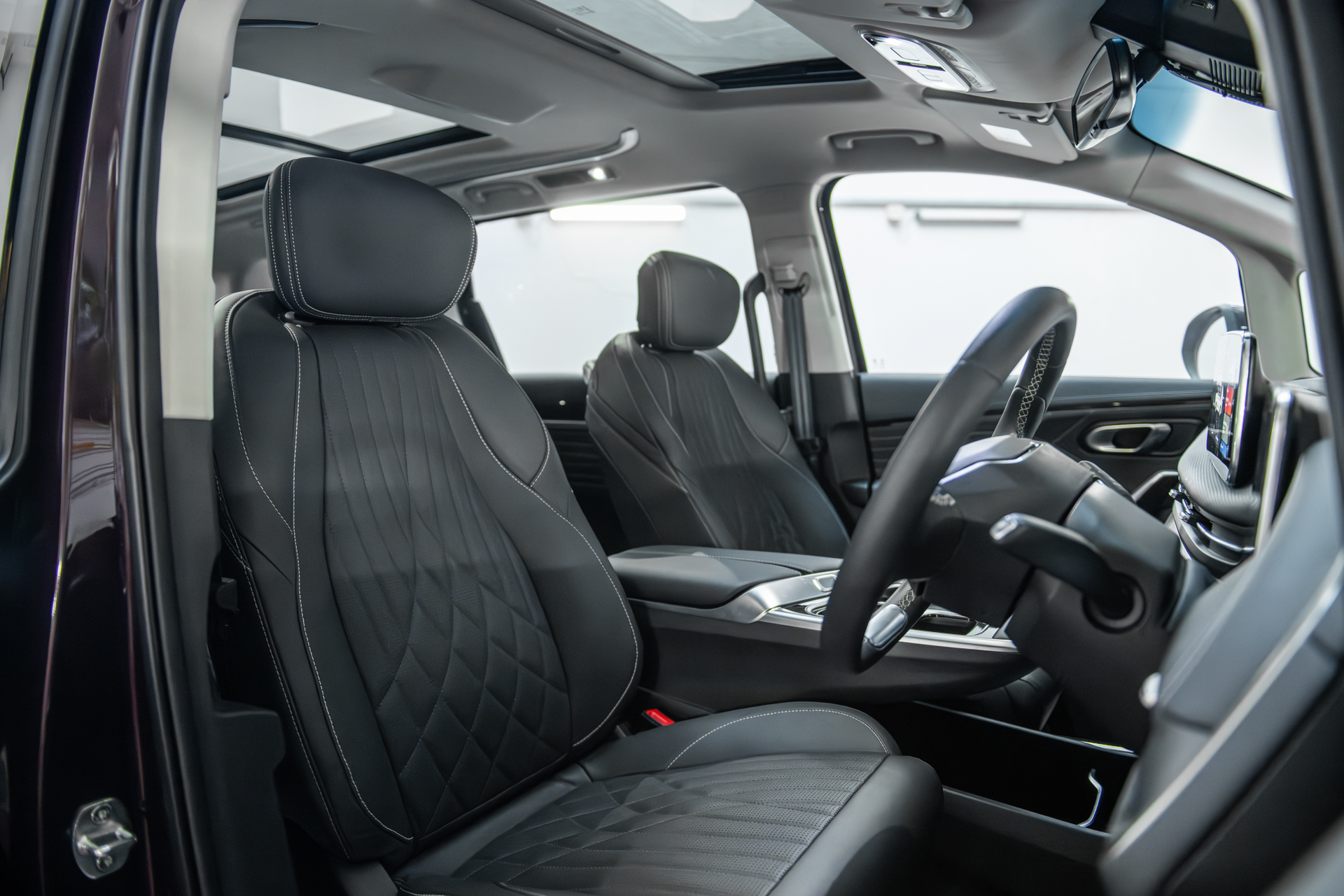 Where things start to show some cracks is with the software. For example, two very welcome features, namely adaptive cruise control and 'Super Cruise,' are available by flicking the drive lever down once and twice respectively, with the latter autonomously steering the MIFA 9 with a light touch on the steering wheel.
However there's no way to pause these functions without stepping on the brake. The 'Res' or resume function also did not work during my drive, necessitating the drive lever to be flicked down again to re-enable adaptive cruise, and the '+' or '-' buttons to be pressed to adjust the desired cruising speed.
The set-speed indicator on the top-right of the instrument screen is also very small and difficult to read.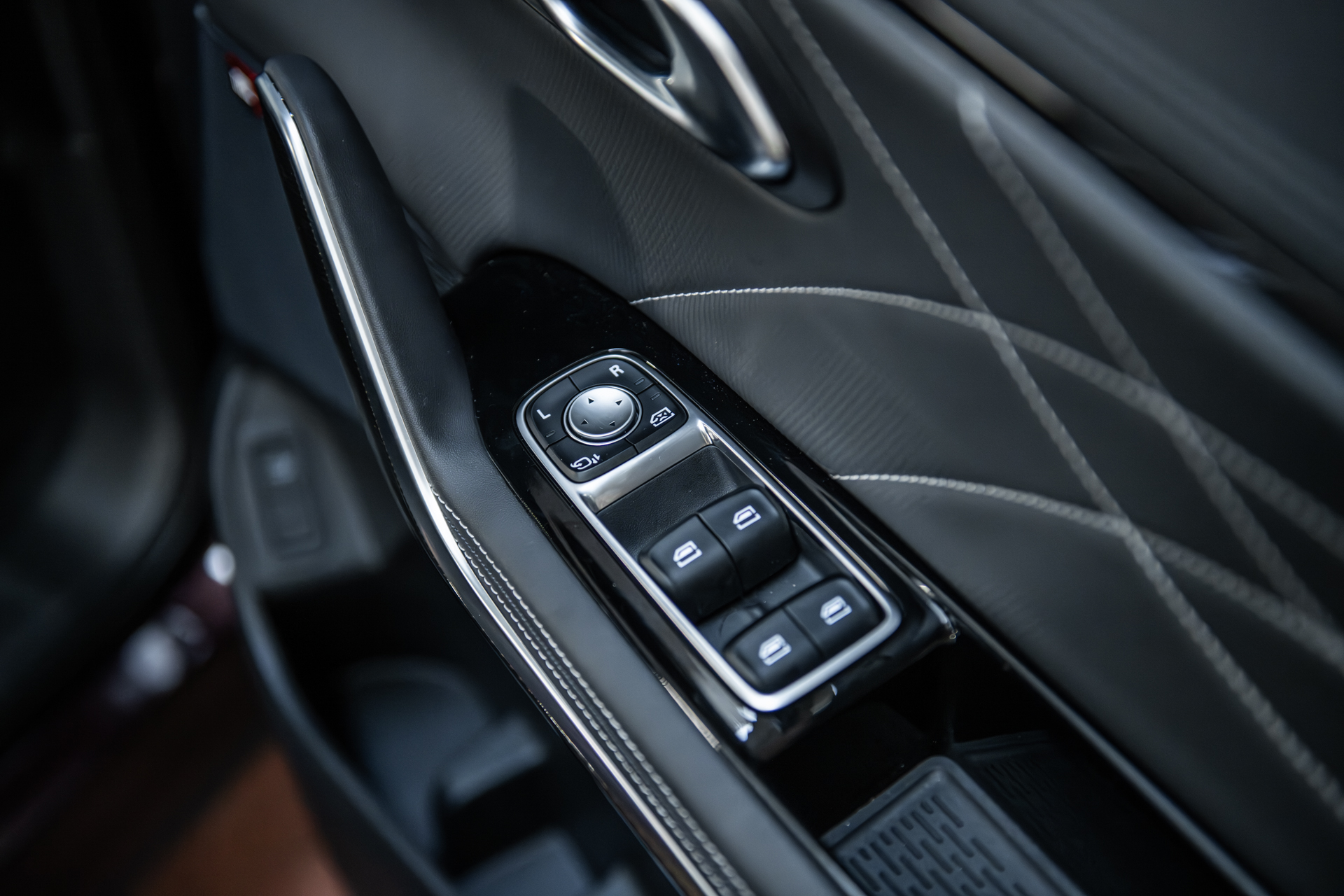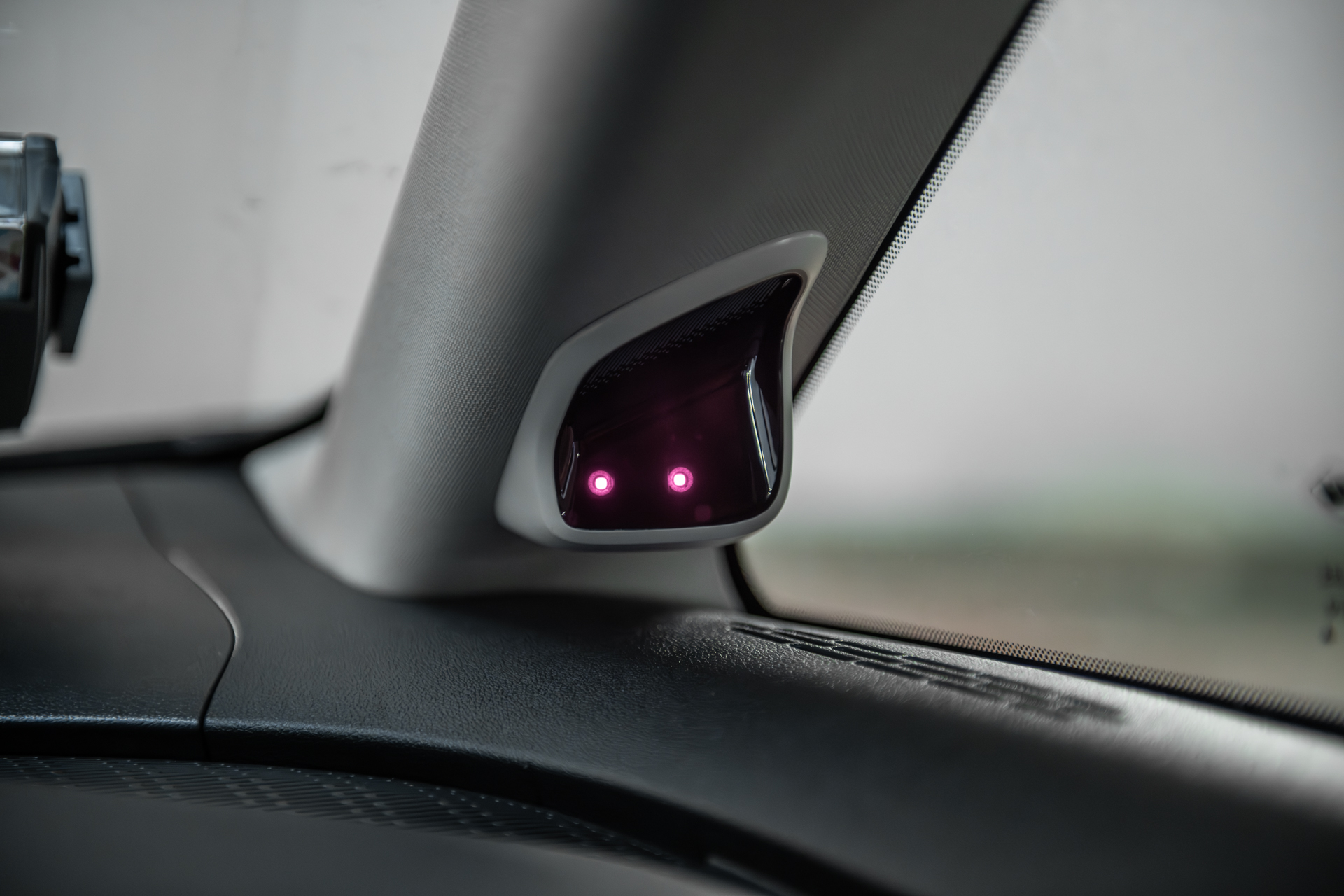 After certain assist systems are turned off, they're turned back on during the next restart. Perhaps it would be better to have these settings remember their previous state, so each driver can have their own customisability.
Same goes for the regenerative braking or regen, which defaults to 'High' every time the doors are locked and unlocked. A shortcut for regen settings in the pull-down menu on the infotainment screen would also be appreciated.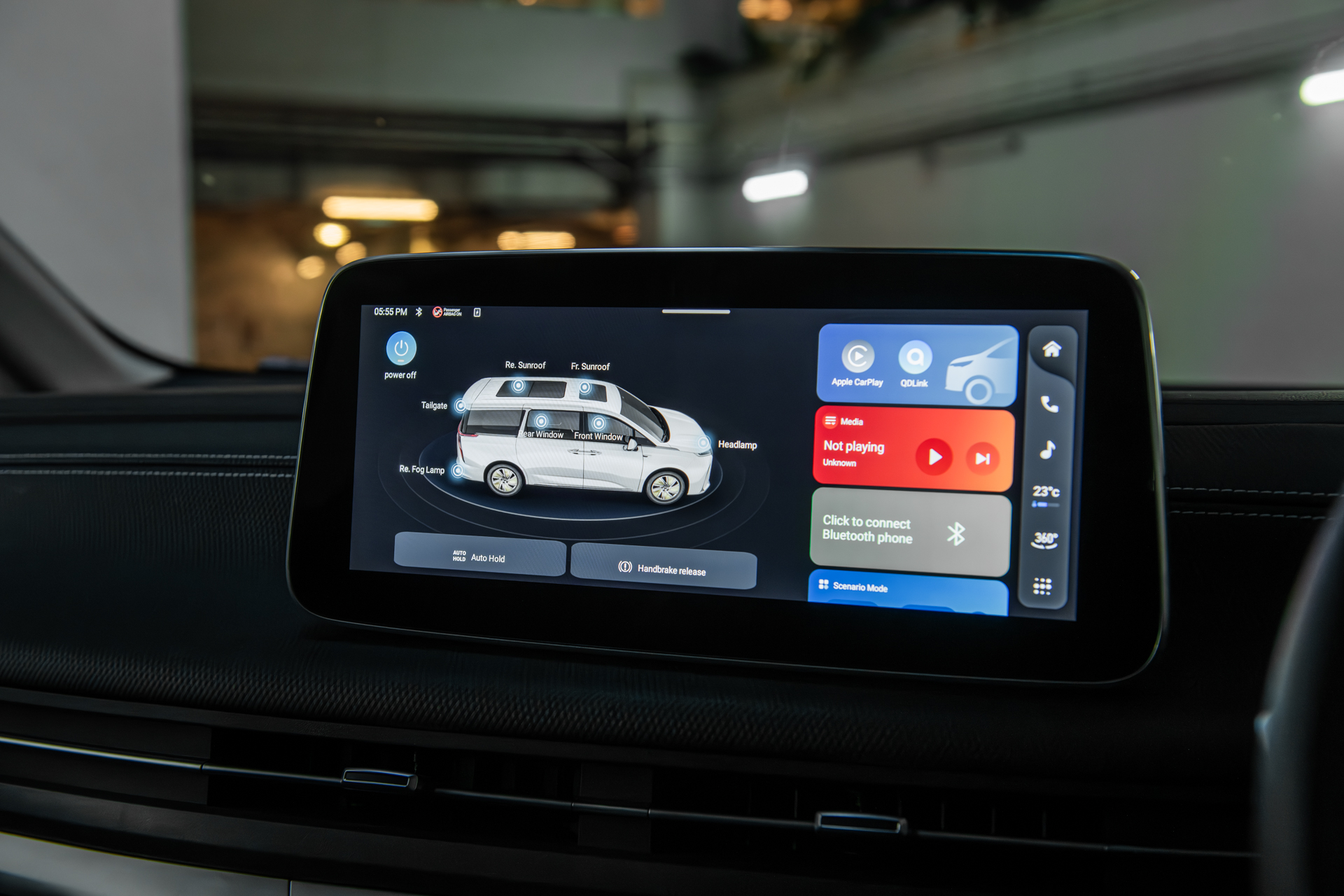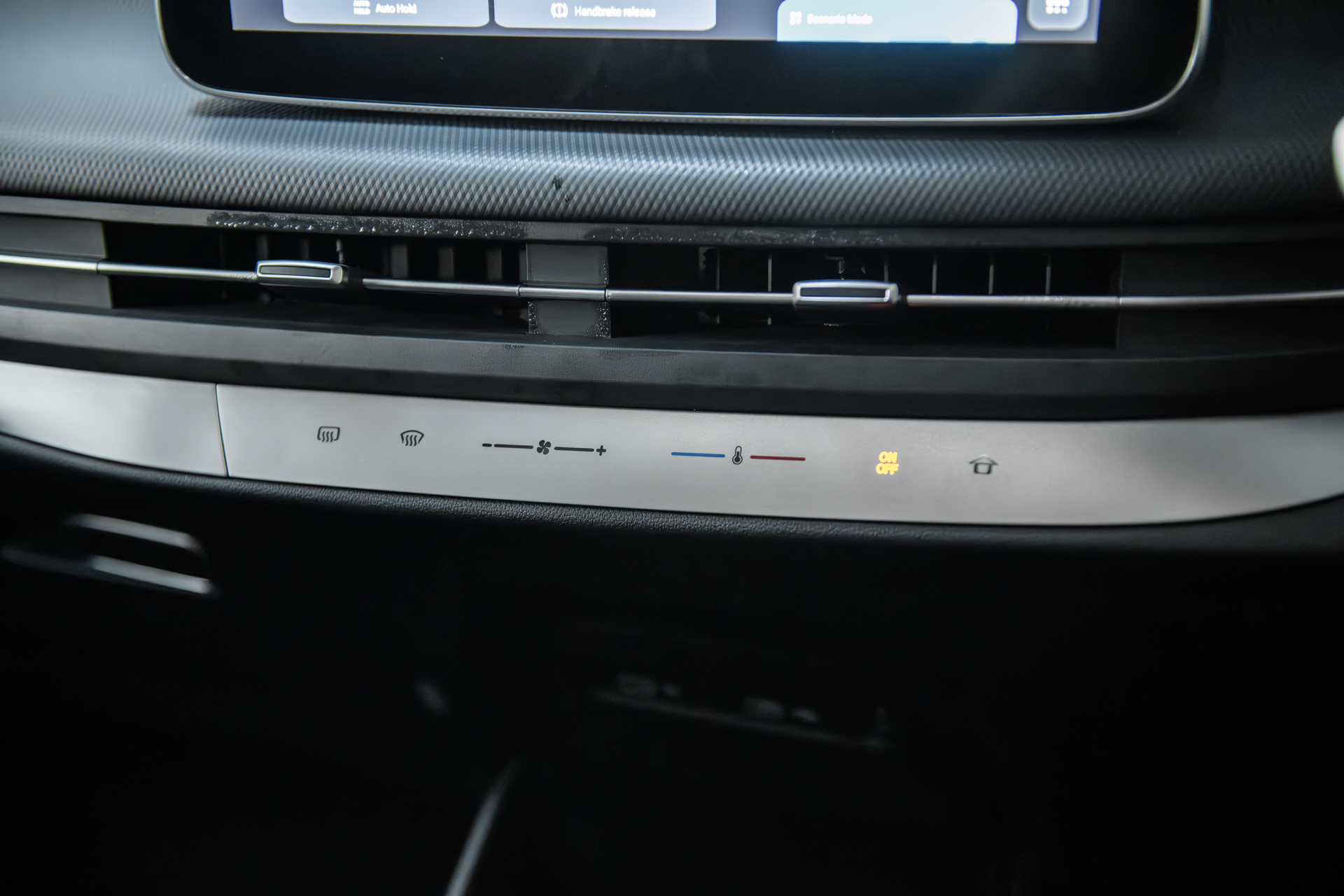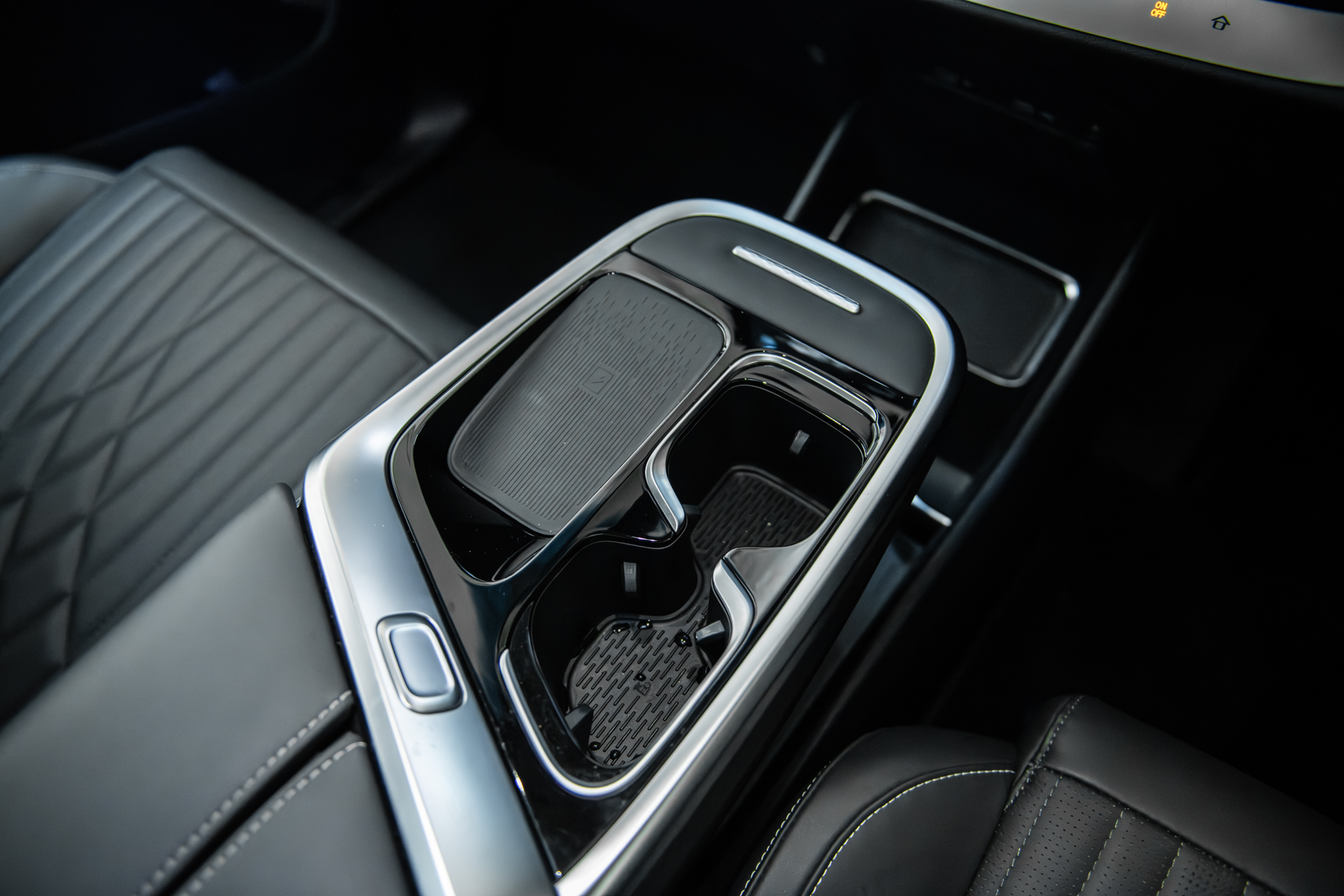 Don't get me wrong, the user interface or UI is mostly great! It's the user experience or UX that needs some additional work.
Thankfully, and most likely, these are software issues that can be rather easily fixed. That said, considering this is MAXUS' maiden export model, their first attempt has to be commended.
Smooth Sailing
Even though it's not fitted with air suspension, the MIFA 9 glides down roads and highways as though it is – it is THAT comfortable!
However, one would be mistaken to think that this MPV is a land yacht, for it can also take corners smartly and even power out of them, much to the surprise of yours truly and other drivers. The chassis engineers at MAXUS responsible for how this MPV is set up to drive and ride deserve an award.
The MIFA 9 cruises quietly as well, being an EV. Its Continental EcoContact 6 tyres do a good job of remaining silent over all but the coarsest of tarmac, adding to the comfort factor of this MPV. A teeny tiny bit of wind noise was noticed creeping in through the upper seals on the driver's door, but with one's favourite tunes playing through the JBL sound system, this is a non-issue.
The view out from inside the cabin is good and head-checks are pretty easy, assisted by the blind spot monitoring system to ensure other vehicles are not alongside when filtering lanes.
Parking is also made easy thanks to the 360-degree camera system with parking sensors, and one must rely on the on-screen image to make sure one is properly parked due to the MIFA 9's aforementioned dimensions. One quirk here is that the audio system is muted while reversing, instead of the playing track being paused, which means the current song picks up further down the track than one would expect.
Propelling the MIFA 9 is a single electric motor driving the front wheels while putting down 241hp and 350Nm of torque. That sounds like a lot for an MPV, but taking its 2.4-ton weight into consideration, acceleration is brisk rather than alarmingly quick with the 0-100km/h sprint being dispatched in a claimed 9.2 seconds.
Contributing to its weight and the aforementioned corner-stability is a massive 90kWh battery pack that's mounted low down in the chassis, thereby lowering the MIFA 9's centre of gravity. The battery pack can be charged at a maximum of 11kW on AC and 120kW on DC, with MAXUS quoting a 20-80% charge time of 25 minutes at a 120kW DC charger.
My own experience at a 100kW DC charger saw charging start at 26% battery level. 57.2kWh of electricity was then added in 54 minutes, with the MPV's battery management system quoting 1 hour 9 minutes to take the battery from 30% to a full charge.
What about energy consumption while out and about then? MAXUS doesn't actually quote a combined consumption figure, but they do claim a WLTP range of 435km from the 90kWh battery pack. This essentially means 20.7kWh/100km or 4.83km/kWh, which I was able to slightly better at 19.8kWh/100km or 5km/kWh over a test-driven 557km. Naturally, how and where the MIFA 9 is driven will determine the actual consumption one manages to achieve, but the remaining-range indicator on the instrument screen is accurate and can be trusted.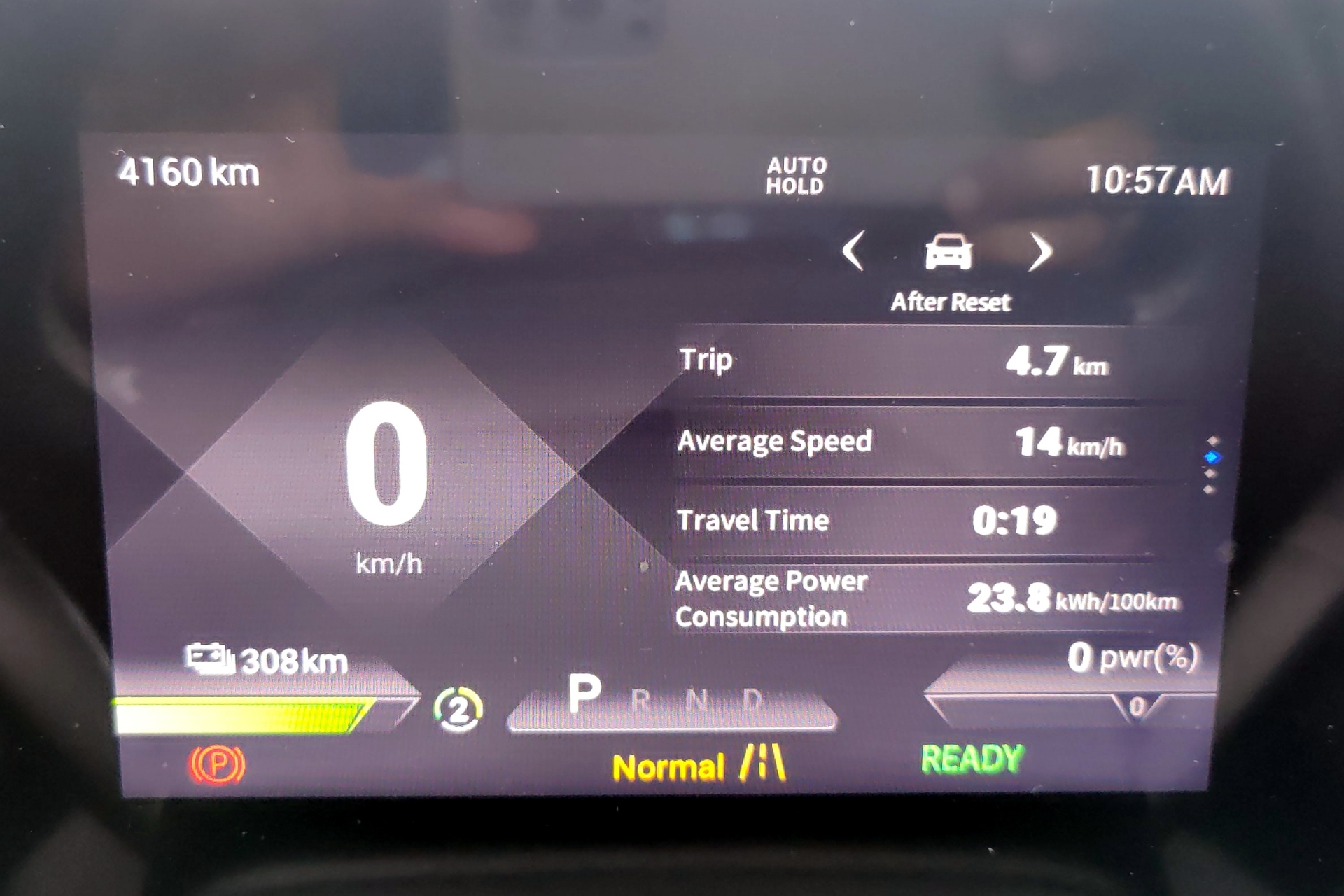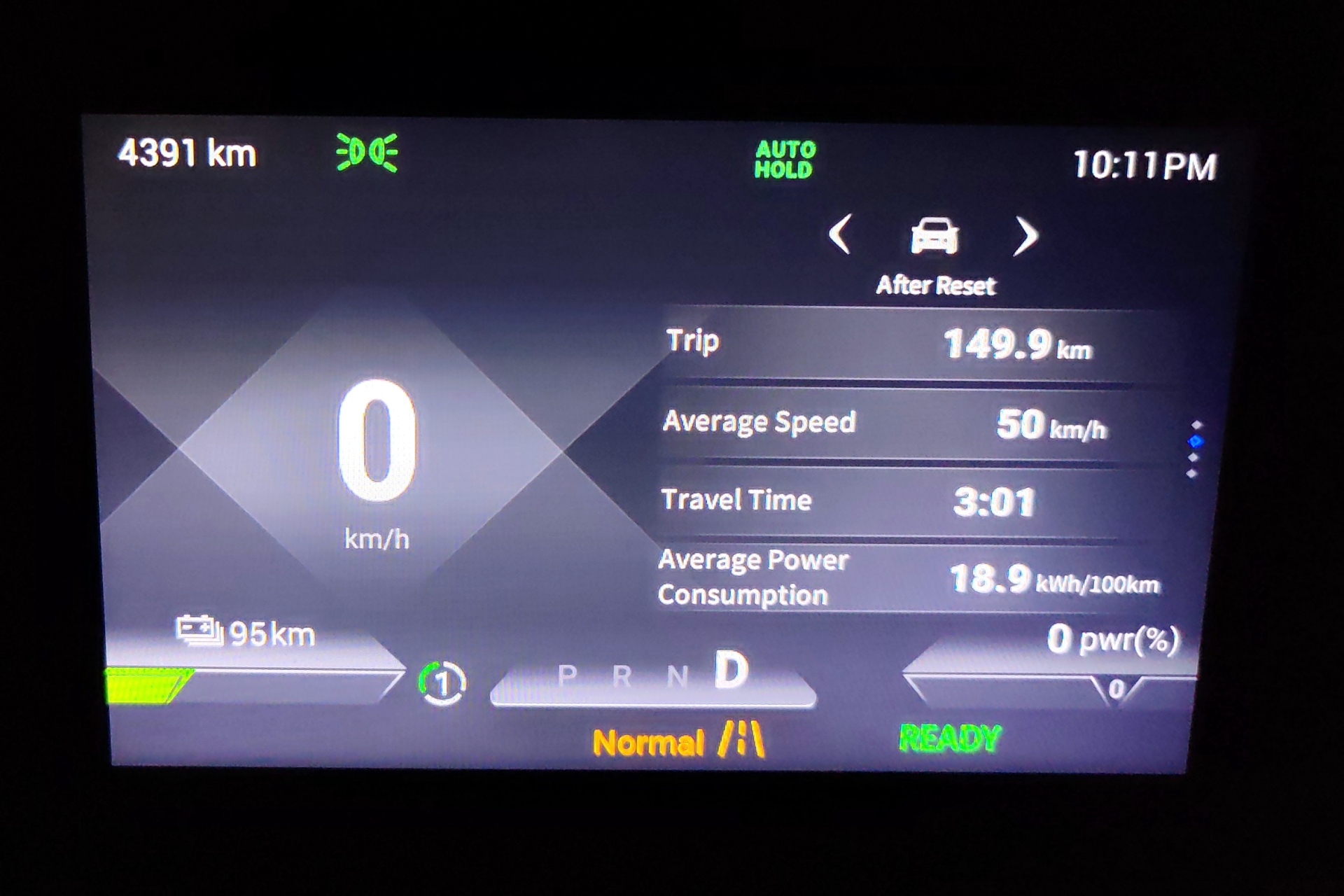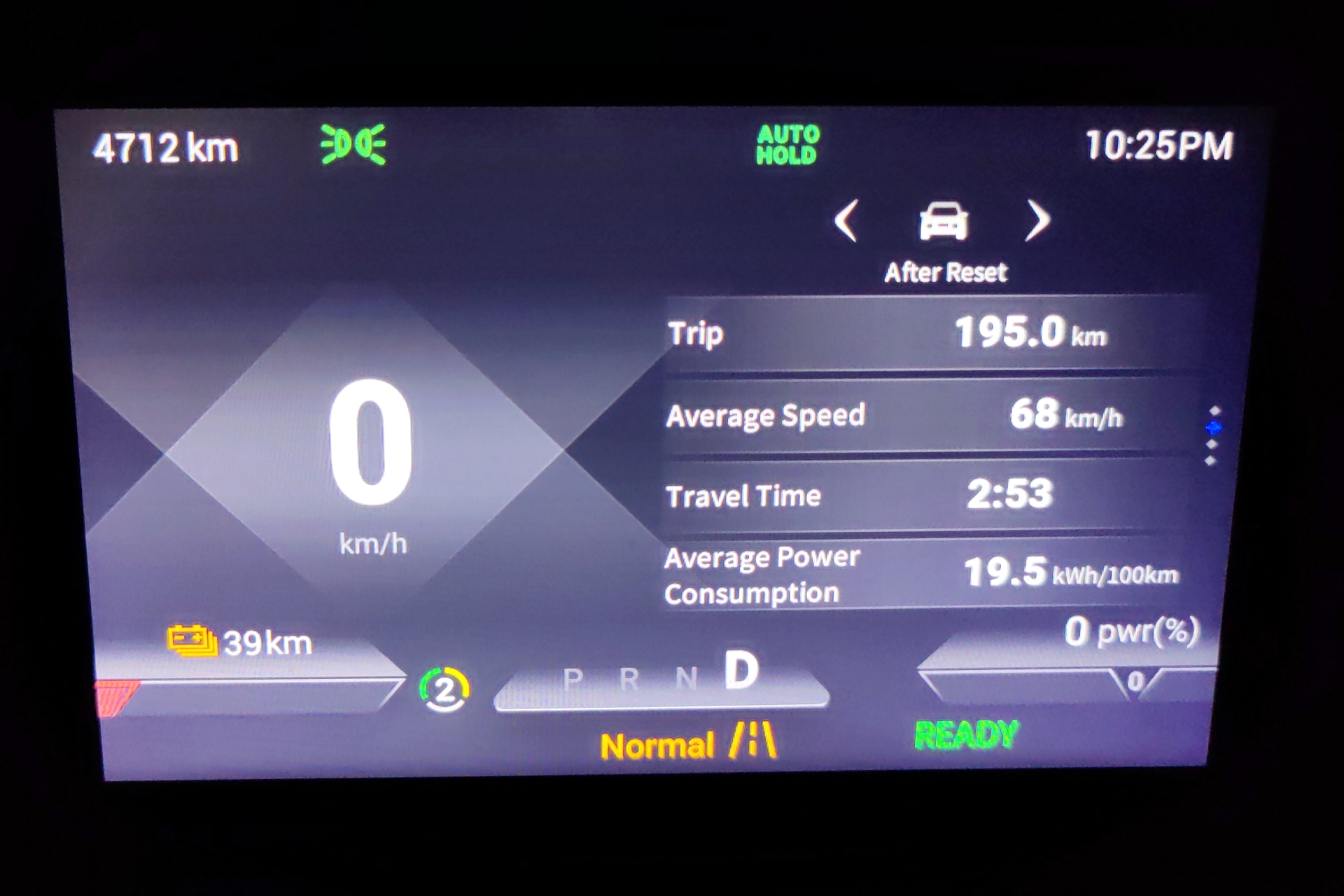 Limousine-service operators looking to move away from internal combustion to EVs would do well to give the MIFA 9 a good look. Is that a negative for private customers? Not at all! Let's put it this way: if a limo company chooses the MIFA 9 to transport executives and VIPs around in comfort and luxury, that's saying something isn't it? Add to that the five-year or 100,000km bumper to bumper warranty AND the eight-year or 200,000km battery warranty (with the "whichever comes first" proviso), and you're looking at many miles of worry-free motoring.
The MIFA 9 is promising for sure and a very good first export-model by SAIC Motors. If one demands the same accoutrements for the front seats that are present in the middle row, hold off for the highest spec variant but also expect to pay a premium for the Premium.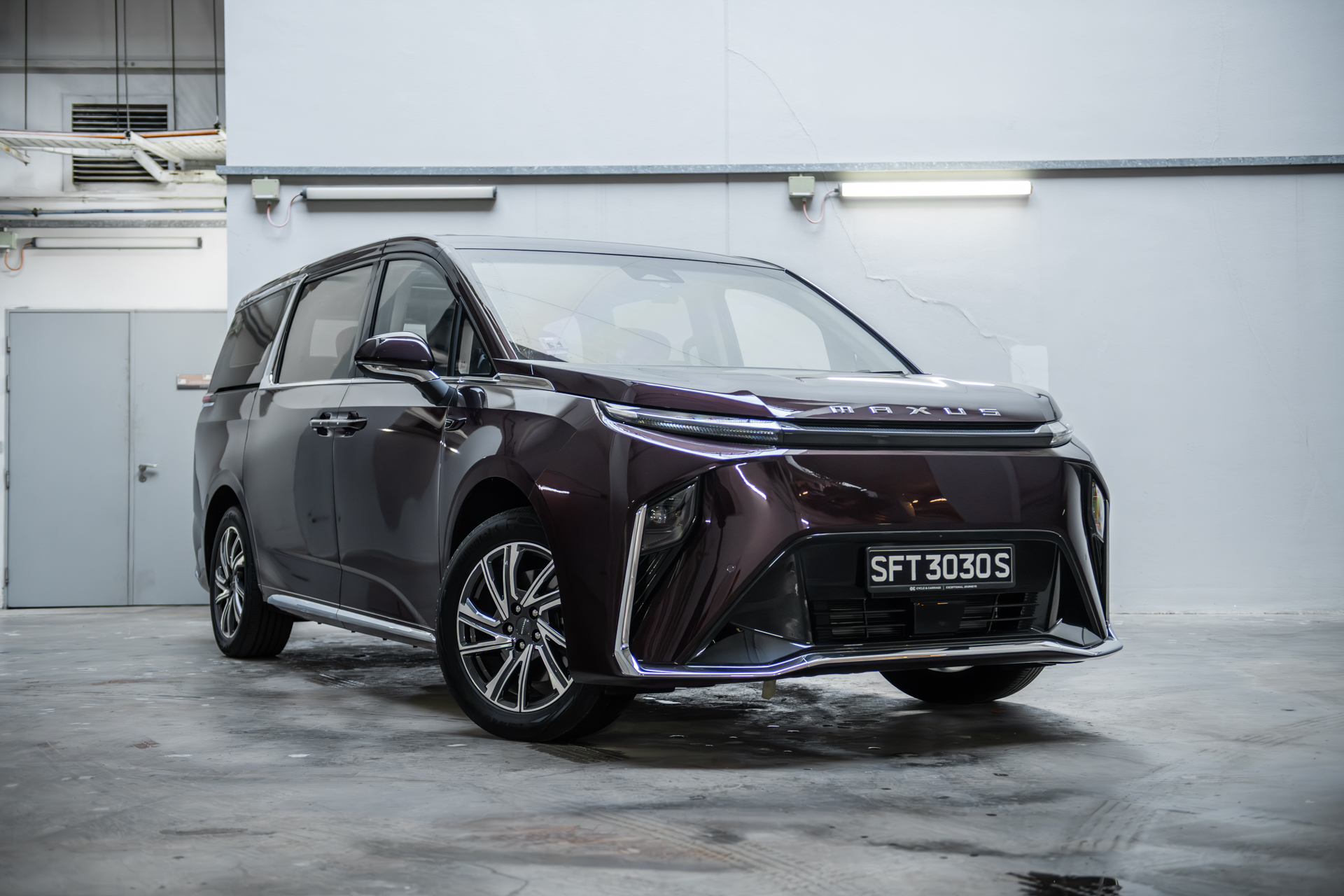 Photo Credits: Sean Loo (@auto.driven)
Technical Specifications
MAXUS MIFA 9 Luxury
Power: 241hp
Torque: 350Nm
Drive: Front wheels
Battery: 90kW
Estimated Range (WLTP): 435km (claimed)
Kerb Weight: 2,410kg
0-100km/h: 9.2 seconds (claimed)
Top Speed: 180km/h (claimed)
Price: S$296,999 with COE (accurate at the time of this article)
Contact: MAXUS Singapore
---
Read more automotive news at AutoApp, or check out our latest videos on Ignition Labs TV!