Bikes to be ogled at and deals to be made at National Bikers Weekend.
---
National Bikers Weekend is back for 2023 from 10.30AM to 9.30PM Friday 13 October to Sunday 15 October at D'Marquee @ Downtown East and admission is free! Here's what we saw during our walk-around.
From the Royal Enfield Scram 411 to CFMoto MT and CL-X bikes, the carpark tentage is a good place to get an idea of what's to come.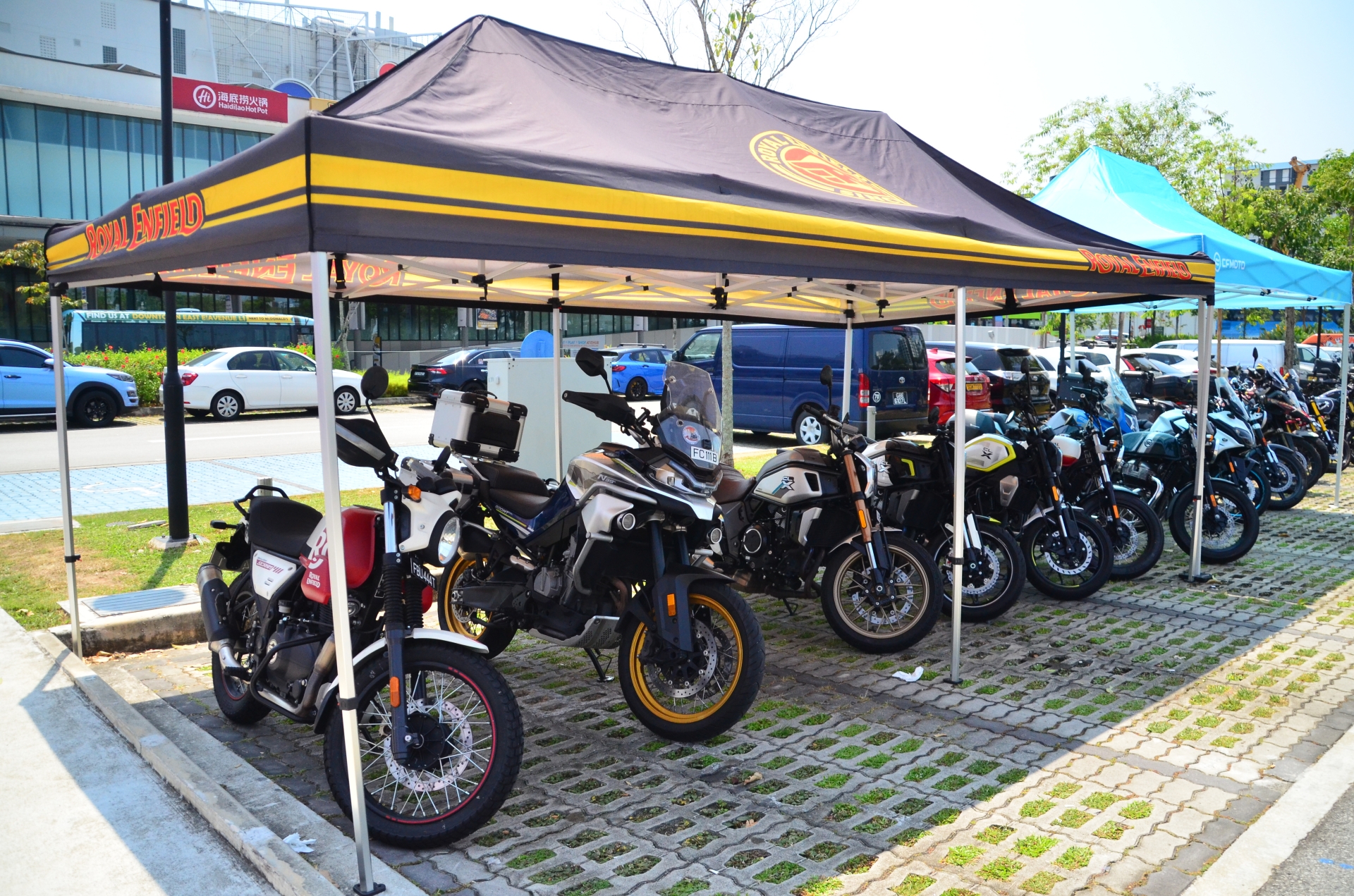 The Italian brand of scooters Lambretta is represented here, as is Austrian-owned British-sounding brand Brixton with their Cromwell and Felsberg bikes.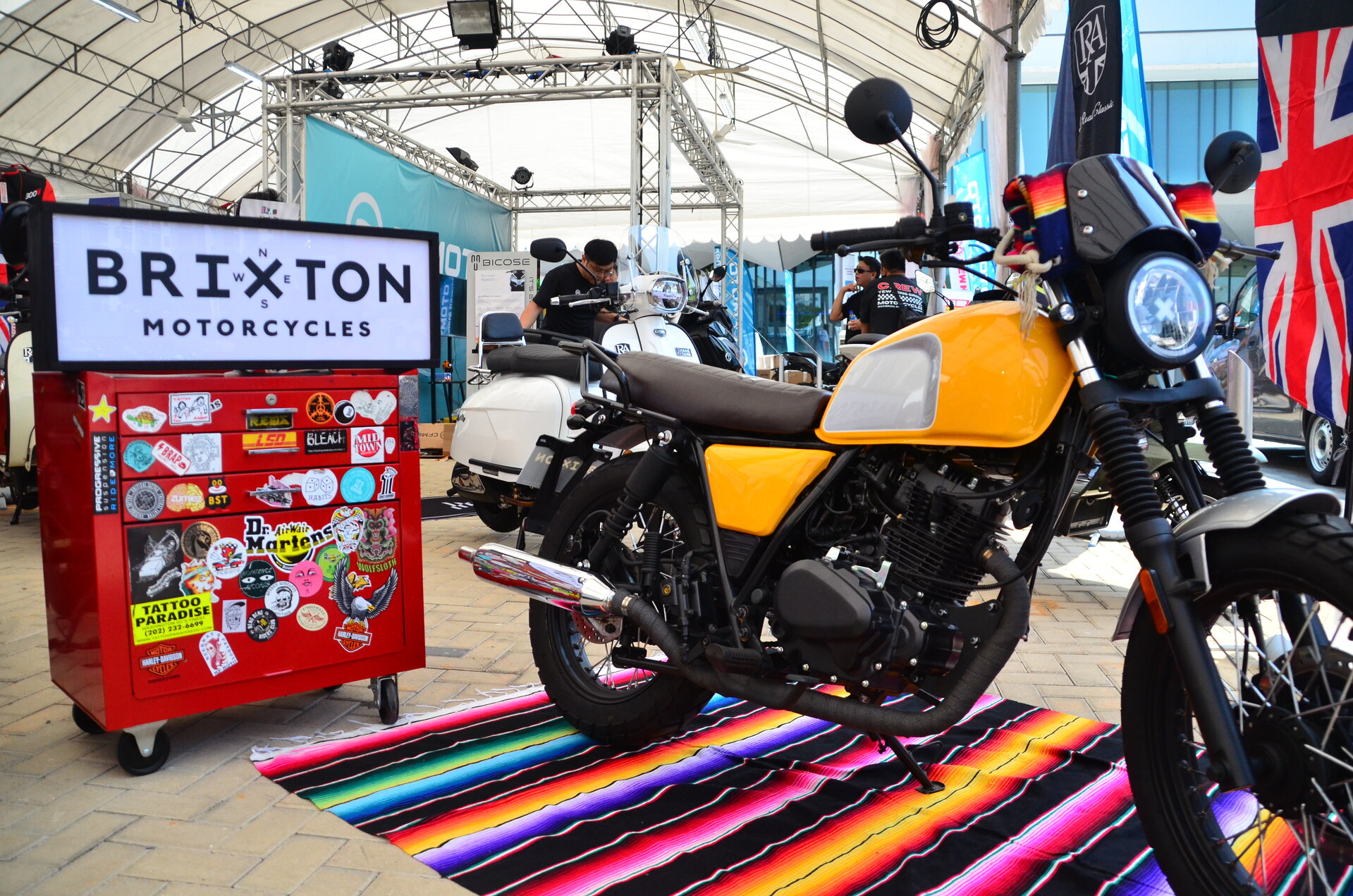 What's a National Bikers Weekend without Hondas? Replete with Goldwing taking centre stage, to the oh-so-adorable CT125 Aussie-postie bike and everything in between, there's definitely a Honda here for every ride and rider.
However, if supersports bikes are your shtick, then Kawasaki has you covered with the Ninja ZX-4R, replete in obligatory mantis green.
Oh, and while you're there, say hi to our very own homegrown Tambak Overlanders. Chat with them about their upcoming overland trips to Malaysia and Thailand, and pick up some of their merch while you're there.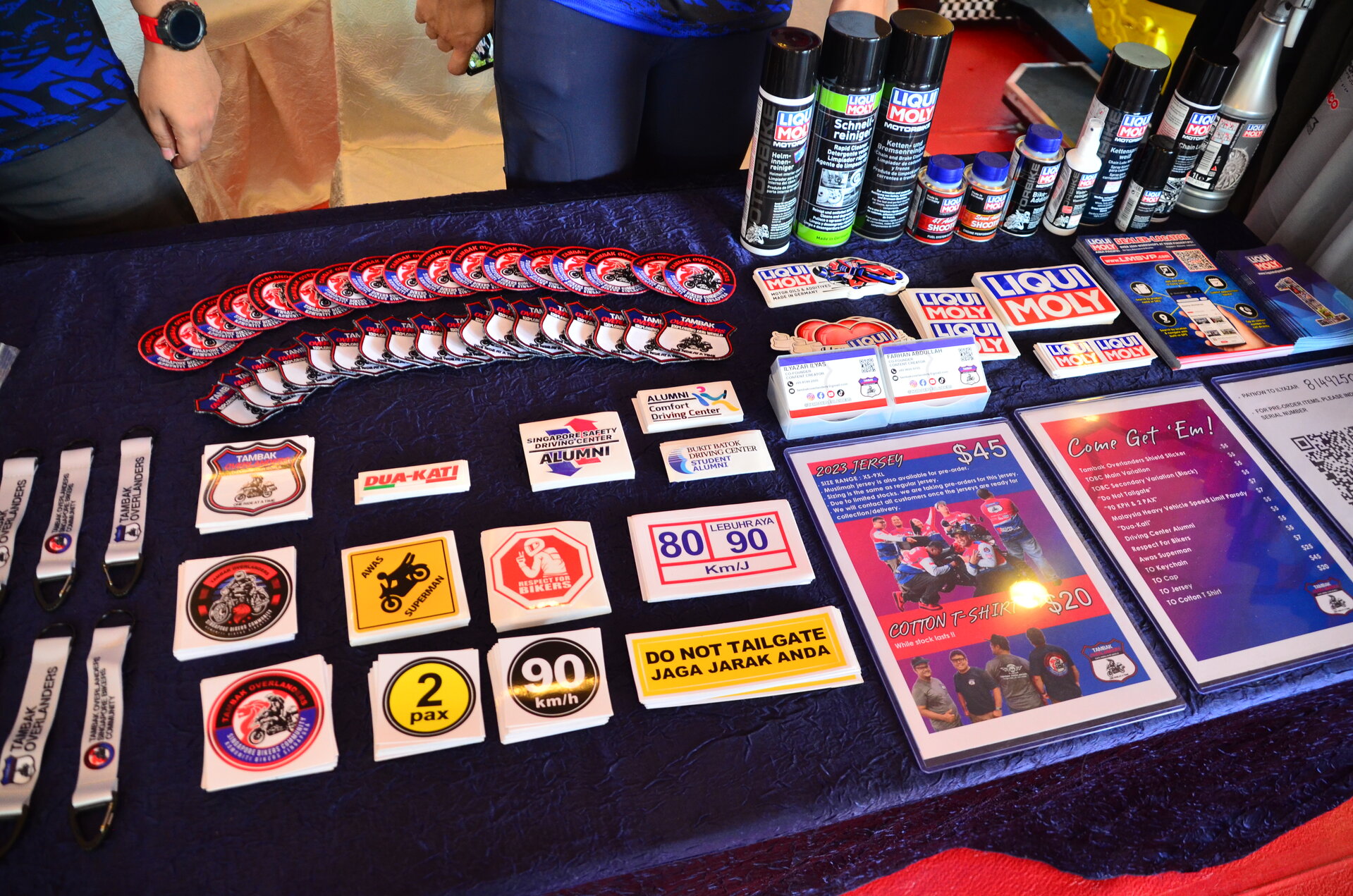 There's also no National Bikers Weekend without Suzuki. Feast your eyes on Gixxers (GSX-R) and 'busas (Hayabusa) while you're there.
Or if you prefer something more traditional in your quest to ride a scooter, Vespa is right there for the taking.
And for the love of all things good, if you do pick one up, get a bright and cheerful colour please.
Yamaha-enthusiasts, fret not, for the National Bikers Weekend would be nought without you.
Check out the R3 up front, and other bikes neatly lining the perimeter.
Chinese brand Zontes is also here, with scooters, nakeds and adventure bikes for the taking.
If you enjoyed our recent Softail article, and are keen to consider picking up a Harley-Davidson for yourself, check out their stand where you can also sample other models like the Heritage Classic Anniversary and Fat Bob. Now you know why Bob's your uncle with a rumble.
Fancy something French that can also tackle tough terrain? Check out these scramblers from Sherco.
Thinking of picking up a Kymco scooter or a TVS bike? They're here too, along with a stand featuring Shad boxes.
Quantum Mobility is also here with their electric scooter. Have a chat with the friendly folks at the stand if you're thinking of going electric on your daily two-wheeled commute.
These scooters feature a range of 80km on a full charge and take 2.5 hours to juice up. They also have swappable battery packs, so that could be an immense convenience in the future.
Bikes need accessories, bikers need gear, and both are well represented and stocked at National Bikers Weekend. There are some stonking deals to be had, so take your pick!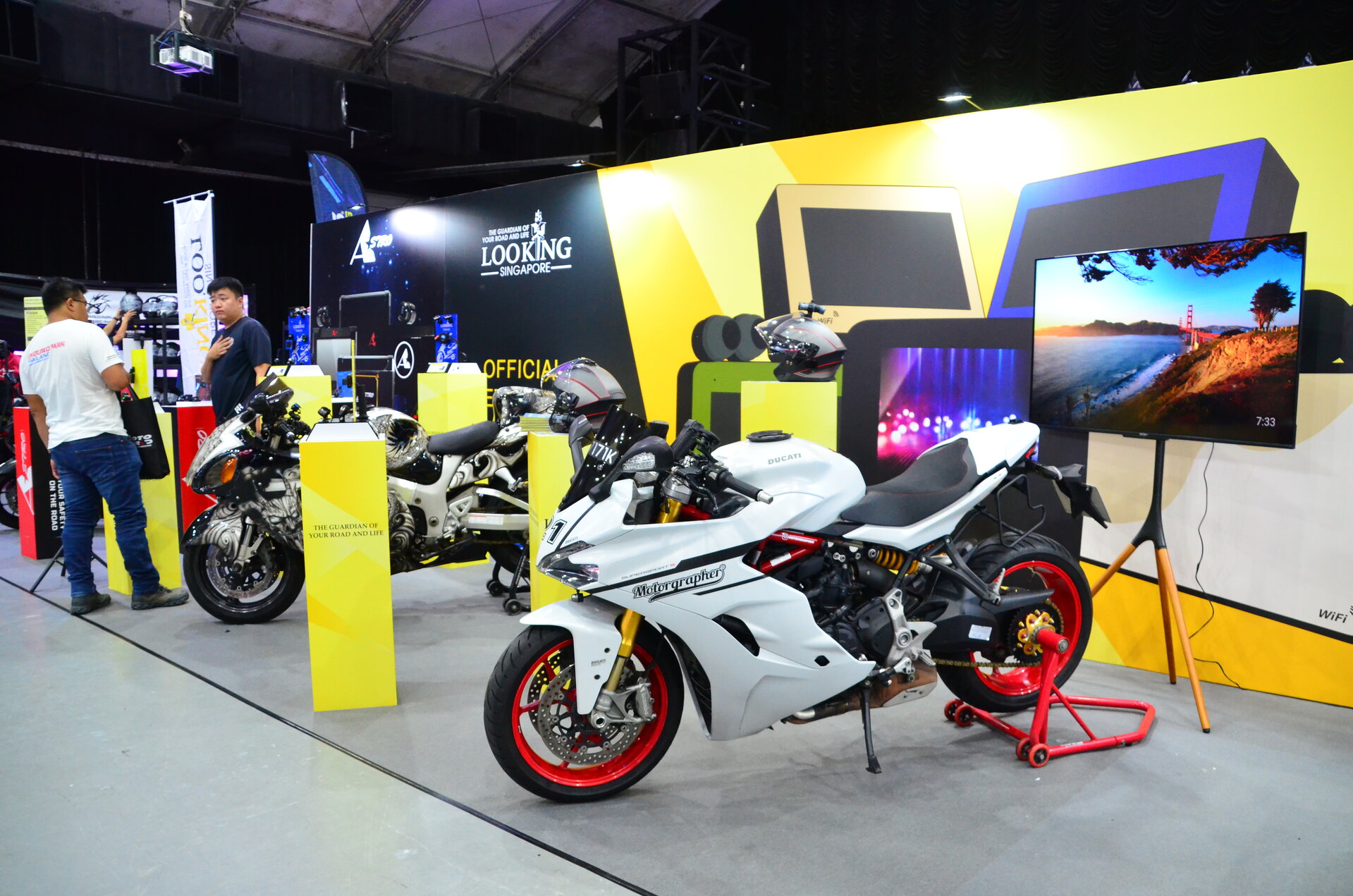 A booth tucked away at the back of D'Marquee particularly caught our eyes. This is important not just to bikers but car enthusiasts as well.
Powder coating!
Have a set of rims you'd like to change the colour of? What about the fuel tank of a bike? Or handlebars? Visit these guys and ask about what they can do. A wide colour palette is available to choose from.
So is ceramic coating for hot areas such as exhaust pipes.
National Bikers Weekend runs from from 10.30AM to 9.30PM Friday 13 October to Sunday 15 October 2023 at D'Marquee @ Downtown East and admission is free.
Photo Credits: Alex Tan (@enzoalec92)
---
Read more automotive news at AutoApp, or check out our latest videos on Ignition Labs TV!