It's mid-life update time for BMW's big saloon, making it smarter and greener than ever before.
---
SINGAPORE – You may have heard some rumblings on social media recently that there was a new BMW in town, and in case you hadn't, well here it is: the facelifted 5 Series is now in town.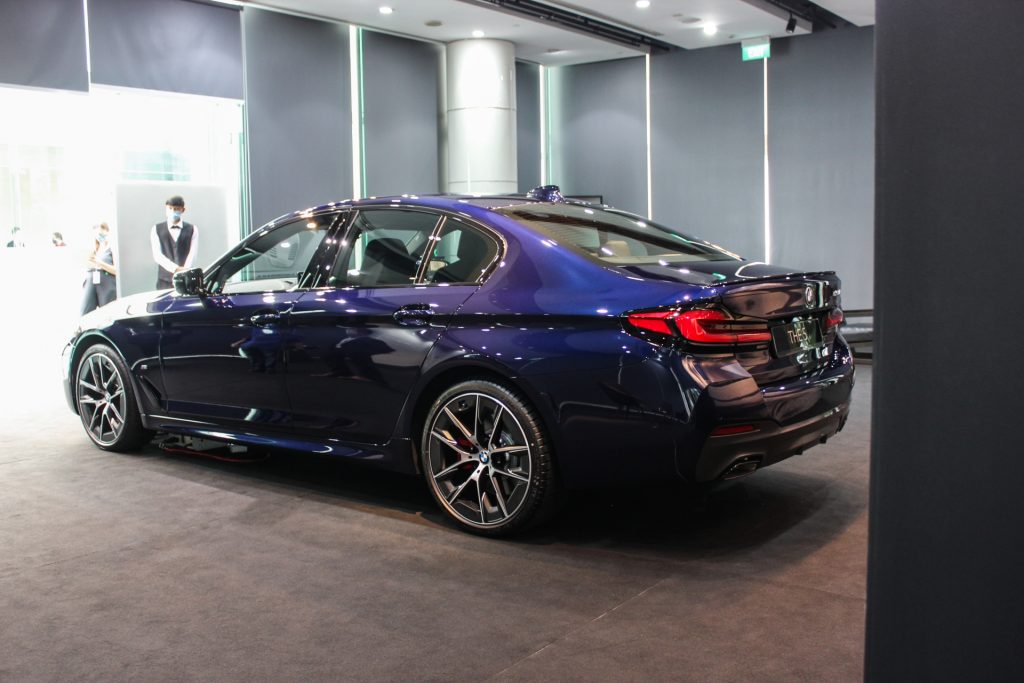 Though the official live reveal is on Facebook and YouTube, we had the opportunity to check out the car in the flesh at a Safe Entry'd and socially-distanced media preview event two weeks back, to poke our noses around it and find out more about its local specification.
Two variants are available initially, both with 2.0L engines. The range starts at with the 184hp 520i in base and Luxury Line trims, while the 252hp 530i is available as an M Sport model and a limited edition (and not particularly imaginatively named) M Sport Edition that's pictured here. At press time, only the exclusive M Sport Edition has a price tag, S$299,888 with COE. Before long, the 292hp 530e plug-in hybrid will likely also arrive, as well as the 625hp twin-turbo V8 M5 to crown the range.
If you want to get down on the dirty details but haven't the time to sit through the entire online launch, then keep reading for the key facts you need to know about the new BMW 5 Series:
It hasn't had an outrageous nose job
Praise the heavens! The revelation of the M3 and M4's gaping nostrils last week was a huge shock to the senses (ok, perhaps just one of the senses: sight), but we're happy to say that the 5er's face is a salve to that.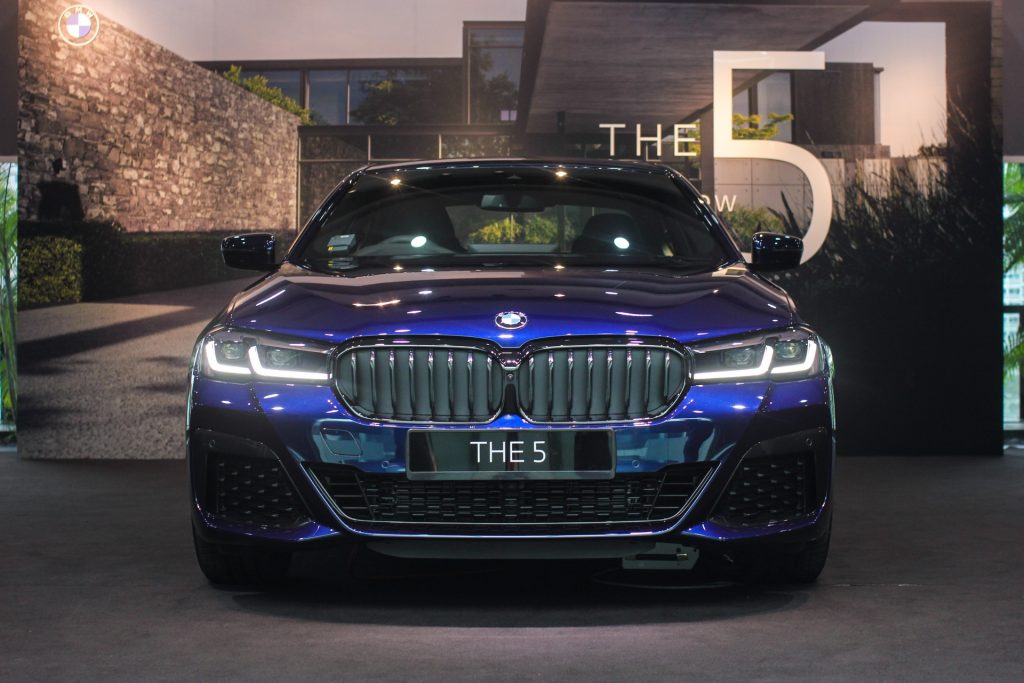 Its own grille has actually grown, in fact, but it's only a subtle increase and, crucially, retains its horizontal orientation. More obvious are slimmer headlights with L-shaped LEDs, and a bumper with horizontal air intakes that make the whole front end look lower and wider.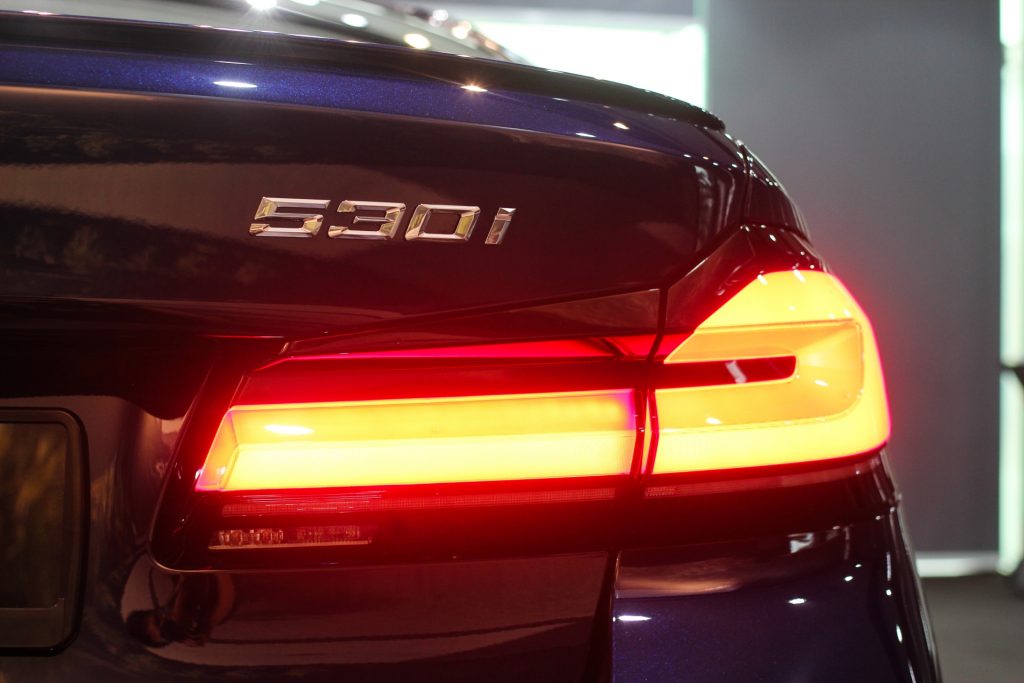 At the rear, the big changes are new black-outlined and 3D-shaped LED tail lamps, which feature a lighting element that now fills the entire unit.
You can have any engine you want as long as it's a hybrid
For the first time in any BMW model's history, all versions of the facelifted 5 Series will be hybridised. Though their engines are unchanged, both the 520i and 530i have gained a 48V mild hybrid system with a powerful starter-generator that can't power the car on its own, but can provide a boost of 11hp to make initial acceleration more sprightly when moving from a standstill.
That starter-generator and a separate battery also enable engine-off coasting at up to 160km/h, and can also store juice to be used by the car's electrical functions (lights, air con, audio, etc) to decrease the engine's workload and boost efficiency.
The 530e plug-in hybrid meanwhile, which uses the same engine as the 530i but adds an electric motor that allows for zero-emissions driving for up to about 60km – more than the average Singaporean daily commute.  
There's a rare version available if you really want to show off
How rare? Try 1000. That's the total number of M Sport Editions that will be made for the entire world. BMW didn't mention how many specifically would be coming to our shores, leaving it somewhat vaguely at "a very limited number". 
Over and above the regular M Sport-equipped 5 Series, the Ediiton is available in one of two exclusive colours: the Tanzanite Blue that you see here, which is an indent-basis-only BMW Individual hue, as well as Donington Grey, which is usually only available on high-performance M models.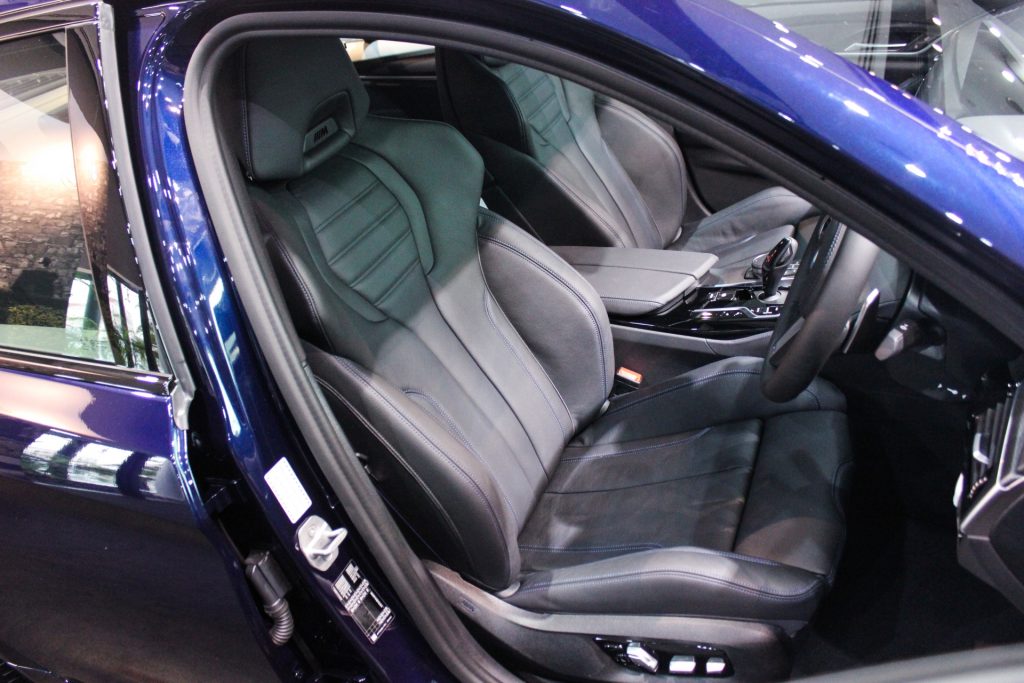 Also cribbed from the M5 are its M multifunction front seats, which are more aggressively bolstered and simply look cool. Finally, there's a set of Air Performance Wheels with special inserts that help reduce weight and aerodynamic drag.
Android phone users are no longer left out
For years, BMW owners who used a Google/Samsung/Huawei etc phone were left in the lurch when it came to in-car connectivity, as the company had refused to build Android Auto support into its cars, instead siding up with iPhone users and Apple CarPlay only.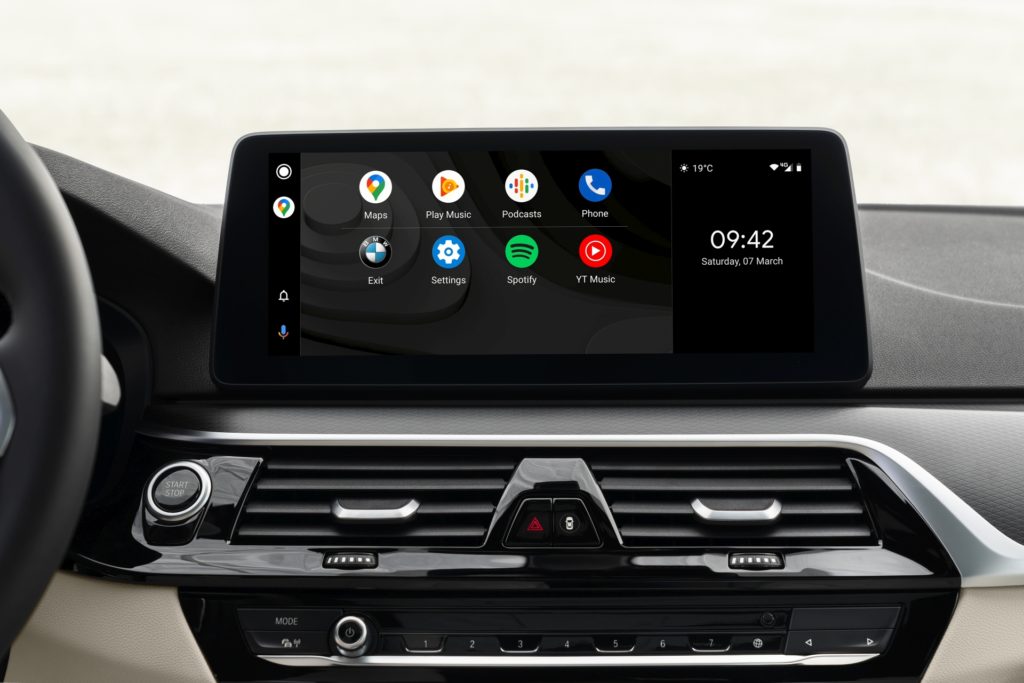 That's now changed though, as the new 5 Series is now Android Auto-compatible for the first time. What's more, it's wireless too, and BMW claims to be the first car company to roll this feature out in Singapore.
It's smart enough to drive itself – in both directions
Though we're not quite at the level of full autonomous driving yet, the new 5 Series shows we're clearly getting there. In addition to active cruise control that can bring the car to a stop, and lane keep assist that helps prevent the car from straying out of lane, there's also a Steering and Lane Control Assistant that adjusts the steering to help keep the car in the centre of the lane, and can even change lanes itself if it's safe to do so.

In addition, it can also park itself (yup, parallel parking included), and even reverse itself out of a tight area (such as a dead-end alley or awkward corner of the carpark) by tracing exactly the same path the car took on the way in.
You can set a parental lock when your kid (or anyone else) drives it
That's one of the functions of the BMW Digital Key (currently iPhone-only), which allows you to leave the keys at home and unlock the car simply by holding it near the driver's door handle. The owner can also share this digital key with up to five other users, as well as configure each key with settings that can restrict horsepower, top speed, radio volume, and more – perfect for young or inexperienced drivers.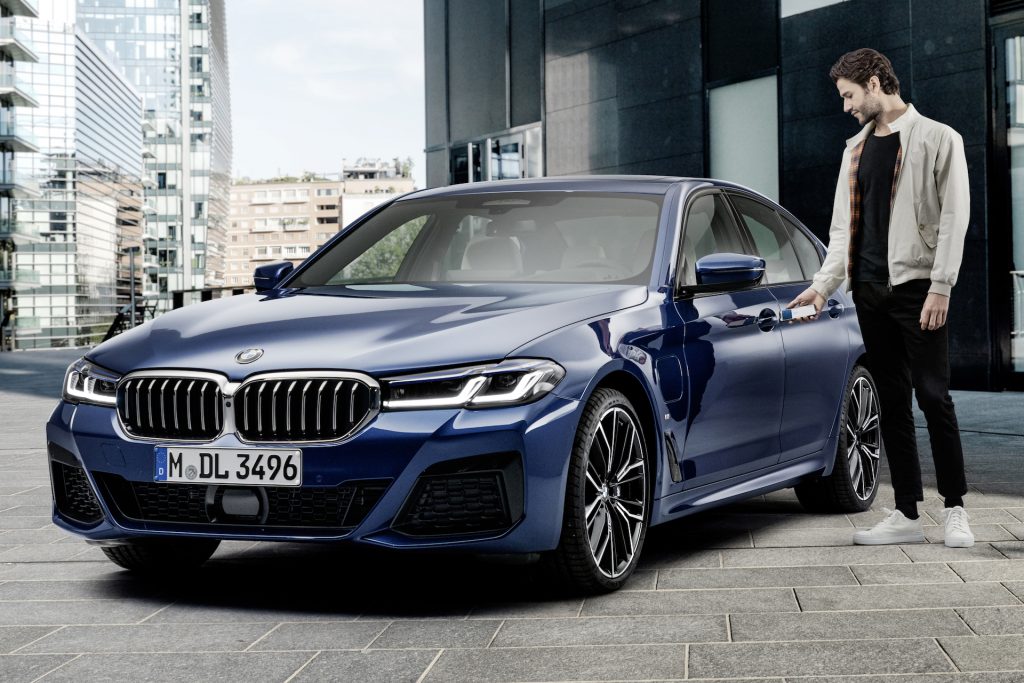 The new 5 Series is available for viewing at the Performance Motors showroom, and pricing for the rest of the range will be announced in due course.